Der Artikel wurde erfolgreich hinzugefügt.
Various
The Best Of Bandstand, Vol.3 1965-66 (5-DVD) (0)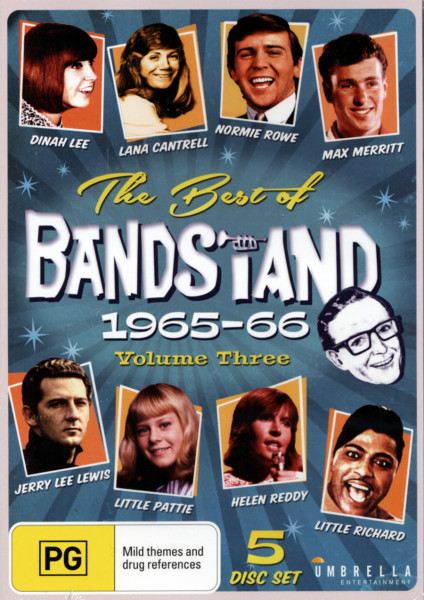 Dieser Artikel ist gestrichen und kann nicht mehr bestellt werden!
inkl. MwSt. zzgl. Versandkosten
Artikel derzeit nicht verfügbar, Lieferfristen von bis zu 2-3 Wochen sind zu erwarten. (soweit verfügbar beim Lieferanten - kann aber auch schneller gehen)
Artikel-Nr.:

DVDU2976

Gewicht in Kg.:

0.17
(2013/Umbrella) 168 tracks, , b/w, 906 min., plays all regions, feat. Billy Thorpe & The Aztecs,...
mehr
Various: The Best Of Bandstand, Vol.3 1965-66 (5-DVD) (0)
(2013/Umbrella) 168 tracks, , b/w, 906 min., plays all regions, feat. Billy Thorpe & The Aztecs, Johnny O'Keefe, the Easybeats, the Rolling Stones, Crash Craddock, Jerry lee Lewis, Little Richard and many more!

Artikeleigenschaften von

Various: The Best Of Bandstand, Vol.3 1965-66 (5-DVD) (0)
Various - The Best Of Bandstand, Vol.3 1965-66 (5-DVD) (0)

DVD 1
01
Reelin' And Rockin'
The Tamlas
02
Around And Around, (Ain't That) Just Like Me
The Flies
03
Paper Tiger
Barbara Gibson
04
It's Love Baby, Come On And Get Me, Shimmy Shimmy
Merv Benton & the Tamlas
05
Oh, Rock My Soul, Go Tell It On The Mountain
Judy Jacques
06
What Did He Say?, Rock Around The Clock, Reet Petite
Dinah Lee
07
My Boy Lollipop, What Am I Living For, See You Later Alligator
Little Millie
08
I'm Talking About You, Somewhere Over The Rainbow, Sick And Tired
Billy Thorpe And The Aztecs
10
Yes Sir, That's My Baby
Dick Caruso
11
I Love The Way You Love
Marv Johnson
12
Emotions
Brenda Lee
13
Swingin' School
Bobby Rydell
14
Walking Along
The Diamonds
15
Let's All Twist Tonight
Teddy Bennett
16
Mississippi Mud
Susan Barrett
17
Stayin' In
Bobby Vee
18
Let's Talk About Love
Vicki Carr
19
You Thrill Me
Ray Peterson
20
Up A Lazy River
Anne Mason
21
Just In Time
Duke Hazlett
22
Doll House
Donnie Brooks
23
As Long As I'm Singing
Wayne Newton
24
I Got A Woman
Adam Faith
25
Rockin' Is Our Business
The Treniers
26
Jesus Met The Woman
Peter, Paul And Mary
27
William Tell Overture
Sounds Incorporated
28
I Did Nothing Wrong
Patsy Ann Noble
29
I've Been Everywhere Man
Lucky Starr & Brian Henderson
30
My Old Man's A Dustman
The Bee Gees
31
Them There Eyes
Robyn Alvarez
33
Tie Me Kangaroo Down Sport
Rolf Harris
34
Boogie Blues
Lana Cantrell
35
Gina
Sandy Scott
36
4,003,221 Tears From Now
Judy Stone
37
Today's Teardrops
Col Joye
38
Kissin' Time
Bryan Davies
39
Si Senor on Hawaiian guitar
Rob EG
40
Raincoat In The River
Dig Richards
41
Walk Right Back
The Barry Sisters
42
This Can't Be Love
Laurel Lea & Jimmy Hannan
43
Mama, Big 'D' (with The Allen Brothers)
Patsy Ann Noble
44
Two Little Girls
The Allen Brothers
45
Champagne Charlie
Brian Henderson
46
Everything's Alright, Shakin' All Over, Lindy Lou
Normie Rowe
47
Forget Domani, Wishing It Was You, Sunshine Lollipops And Rainbows
Judy Stone
48
Sally's Leaving In The Morning, I Was Yesterday's Hero, Today I'm A Heartbroken Clown
Dig Richards
49
Fly Me To The Moon, Secret Love
Tarlitta Kwan
50
'Ow Yer Goin' Mate, My Mammy
Lucky Starr
51
Serenata
Norma Shirley
52
Mission Bell
Neal Webb
53
Michael Row The Boat Ashore, I've Got Five Dollars And It's Saturday Night, Blue Moon Of Kentucky
De Kroo Brothers
Various - The Best Of Bandstand, Vol.3 1965-66 (5-DVD) (0)

DVD 2
01
Shimmy Shimmy, Put The Blame On Me, I Got Burned
Merv Benton
02
Que Sera Sera, It Ain't Necessarily So, Lindy Lou
Normie Rowe
03
Be Sure, Summertime
Lynne Randell
04
Rock-A-Billy
Tony Worsley
05
Twilight Time, My Girl Josephine
Billy Thorpe And The Aztecs
06
Wild!, He Don't Want Your Love Anymore
Jacki Weaver
07
Besame Mucho
Julie Allan
08
Lot Of Livin' To Do
Hal Fenner
09
Fool, Fool, Fool
Ray Brown And The Whispers
10
What The World Needs Now Is Love, You Turn Me On
Janice Slater
11
Dance Puppet Dance, I Just Need Your Love
Little Pattie
12
Living, What Now My Love, Mack The Knife, C'est La Vie (with Freddie Paris)
Sandy Scott
13
Chained To A Memory, Why Do Fools Fall In Love
Pat Carroll
14
Jezebel, Let Him Go, Bluebird
Bill And Boyd
15
Too Young, Baby The Rain Must Fall, Hallelujah I Love Her So
Freddie Paris
16
You'd Better Come Home
Lee Sanders
17
Whiskey In The Jar
The Buchanans
18
Gonna Leave This Town, She Used To Be Mine, Let Me Tell You
Normie Rowe
19
Listen To My Heart
Sandy Scott
20
I Was A Lover, A Leader Of Men, Wine & Women
The Bee Gees
21
Little White House, Sit Around And Talk to Me
Lonnie Lee
22
Sometime Lovin', Jump Up On The Wool Press
Sean And Sonja
23
Bonny Jess, White Grass
George Assang
24
I Just Don't Like To Be Alone, Love Or Money
Bryan Davies
25
Come Back My Love, Give Me Love, No Return
Helen Reddy
26
Never Never
Ken Assang
27
Botany Bay
George & Ken Assang & Kathleen McCormack
28
You're The One
Col Joye
29
Yield Not To Temptation
Merv Benton
30
You Came A Long Way From St Louis
Dinah Lee
31
'Ow Yer Goin' Mate?
Lucky Starr
32
Bushfire
Johnny Ashcroft
33
Timber
Janice Slater
34
Little Honda
The Delltones
35
What's New Pussycat?
Bryan Davies
36
Sometime Lovin'
Garry Shearston
37
Mr Jinx
Tommy Adderley
38
Along Came Jones
Anne And Jimmy Murphy
39
Point Of No Return
Freddie Paris
40
What Are We Waiting For
Fran Jeffries
41
Jamaican Farewell
Nina And Frederik
42
Honeycomb
Jimmie Rodgers
43
Do Wacka Do
Sandy Scott
44
You'll Be Gone
Sharon O'Brien
45
Bee Boop
Bill And Boyd
46
Come On Home
Judy Stone & Dee Kroo Brothers
47
Play The Music
Sharon Black
48
Hernando's Hideaway
Kevin Johnson, Brian Henderson, Shirley Regan
49
St Louis Blues
George Assang
50
Strangers & Lovers
Helen Reddy
51
Shakin' All Over
Normie Rowe
52
(film clip of The Horse That Told Me, sung by Bing Crosby)
Footage of Clarence The Clocker & Ken Howard
53
Chim Chim Cher-ee
Brian Henderson & Jacki Weaver
Various - The Best Of Bandstand, Vol.3 1965-66 (5-DVD) (0)

DVD 3
01
Rip It Up, Lucille, Long Tall Sally, Send Me Some Lovin', Whole Lotta Shakin' Goin' On, Hound Dog, Good Golly Miss Molly, Tutti Frutti, Jeannie Jeannie
Little Richard
02
Everybody Loves a Lover, Will You Still Love Me Tomorrow
The Shirelles
03
I've got Joy Down in My Heart
Little Richard & The Shirelles
04
Great Balls Of Fire, You Win Again, High School Confidential, I'm On Fire, Your Cheatin' Heart
Jerry Lee Lewis
05
William Tell Overture
Sounds Incorporated
06
The Hucklebuck, You've Lost That Lovin' Feeling
Anne And Jimmy Murphy
07
Downtown, Angel
Sharon O'Brien
08
Pride, Fool, Fool, Fool, 20 Miles
Ray Brown And The Whispers
09
Unchained Melody
Sandy Scott
10
It Ain't Necessarily So, Shakin' All Over, Que Sera Sera
Normie Rowe
11
She's So Fine
The Easybeats
12
Twilight Time, Funny Face
Billy Thorpe And The Aztecs
13
Come And See Her, She's So Fine, Easy As Can Be, Wedding Ring, Women, In My Book, I'll Make You Happy
The Easybeats
14
Blue Turns To Grey, Strangers In The Night, Surrender
Sandy Scott
15
Shadow Of Your Smile, Chilywind
Christine Roberts
16
End Of The World, My Love
Patti McGrath
17
Elusive Butterfly, 32nd Of May
Anne And Jimmy Murphy
Various - The Best Of Bandstand, Vol.3 1965-66 (5-DVD) (0)

DVD 4
01
Sweets For My Sweet, CC Rider/Jenny Take A Ride, Love Potion Number 9, Take Me For What I'm Worth
The Searchers
02
Skye Boat Song, Chills & Fever, Long Tall Sally, With These Hands, Thunderball, It's Not Unusual
Tom Jones
03
The Man With The Cigar, I'm Into Something Good, Listen People
Herman's Hermits
04
Get Off Of My Cloud, Play With Fire, 19th Nervous Breakdown, As Tears Go By, Satisfaction
The Rolling Stones
05
I'm Satisfied
The Groop
06
No, No, No
Tony Barber
07
Alfie, Off And Running
Laurel Lea
08
On The Good Ship Lollipop
Jacki Weaver
09
The More I See You, I Washed My Hands In Muddy Water, Dinah, When A Man Loves A Woman (with Laurel Lea)
Sandy Scott
10
Night Time Is The Right Time, Summertime
Dinah Lee
11
Jacki Weaver, Dinah Lee, Sandy Scott, Laurel Lea, Tony Barber, The Groop
Roaring 20s segment with regular guests from the Show
12
Good Luck Charm, Hey Girl, Don't Be Cruel, You'll Never Walk Alone, Mutual Admiration Society (with Brian Henderson)
Johnny O'Keefe
13
One Note Samba, (Won't) Someone Say, Moscow Nights
Maria Blanche
14
This Door Swings Both Ways, Can I Trust You, You Were Meant For Me
The Flanagans
15
Send Her Away
Yvonne Barrett
16
Girls, Girls, Girls, Please Help Me I'm Falling, If You Lose Her
JR
17
Goin' Back, If I Were A Bell
Noeleen Batley
Various - The Best Of Bandstand, Vol.3 1965-66 (5-DVD) (0)

DVD 5
01
Last Train To Clarkesville, Stop, Stop, Stop, Let The Sunshine In
Bill And Boyd
02
Who Am I, (All Of A Sudden) My Heart Sings, You Keep Me Hangin' On
Laurel Lea
03
(If I'm Dreaming) Just Let Me Dream, I'm Gonna Knock On Your Door, Don't Walk Away
Little Pattie
04
Lover Come Back To Me, Sermonette, River Deep Mountain High
Janice Slater
05
City Girl, You Can Have Her
Rim D Paul
06
The Land Of Beyond
The Flanagans
07
Spicks And Specks
The Bee Gees
08
Lady Jane, Two Lovely Black Eyes
Tony Barber
09
My Kind Of Girl, You Must Have Been A Beautiful Baby, A Bachelor Gay, Rio Rita
Don Lane
10
Opus 17
The Thin Men
11
I'll Take You Home Again Kathleen, Hello, Hello Who's You Lady Friend
The Delltones
12
Little Brown Jug
Lucky Starr & Donna Gaye
13
Fall In And Follow Me
Judy Stone
14
Song Of The Vagabonds, Vilia
Sandy Scott
15
My Hero
Dinah Lee
16
Mine Alone, When I'm Calling You (with Dinah Lee)
Digger Revell
17
Ah! Sweet Mystery Of Life, Only A Rose
Robyn Alvarez
18
The Riff Song
Brian Henderson & regular guests from the show
19
Oh, What A Beautiful Morning
Anne And Jimmy Murphy
20
The More I See You, Just A Closer Walk With Thee
Judy Stone
21
Run For Your Life
Bryan Davies
22
Tomorrow
Donna Gaye
23
To The Ends Of The Earth, Days Of Wine And Roses
Sandy Scott
24
Summertime, Not In This Whole World
Dinah Lee
25
Off And Running
Laurel Lea
26
Segment with regular guests from the show:
27
Cole Joye, Donna Gaye, Dinah Lee & Brian Henderson, Little Pattie, Laurel Lea, Sandy Scott
Various Artists Verschiedene Künstler/Interpreten auf einem Tonträger. Entweder als...
mehr
"Various"
Various Artists
Verschiedene Künstler/Interpreten auf einem Tonträger.
Entweder als Themen Zusammenstellung oder als Greates Hits, Best of.., Singles Collections usw.
Various Artist on Bear Family
Bewertungen lesen, schreiben und diskutieren...
mehr
Kundenbewertungen für "The Best Of Bandstand, Vol.3 1965-66 (5-DVD) (0)"
Bewertung schreiben
Bewertungen werden nach Überprüfung freigeschaltet.
Weitere Artikel von Various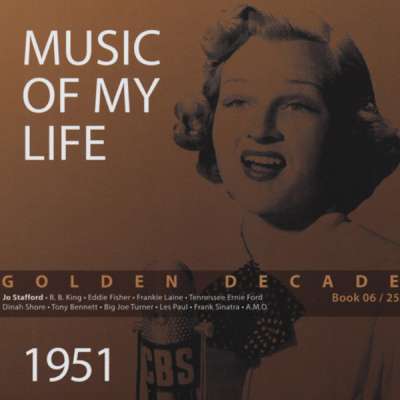 Various: Music Of Life - 1951 - Golden Decade, Vol.6...
Art-Nr.: CD27231961


Sofort versandfertig, Lieferzeit** 1-3 Werktage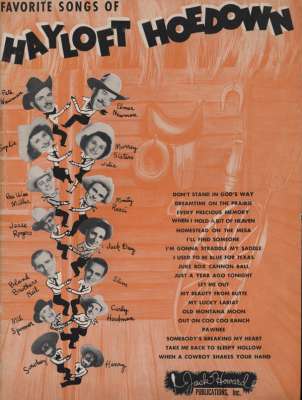 Various: Favorites Songs Of Hayloft Hoedown
Art-Nr.: 0031075


Sofort versandfertig, Lieferzeit** 1-3 Werktage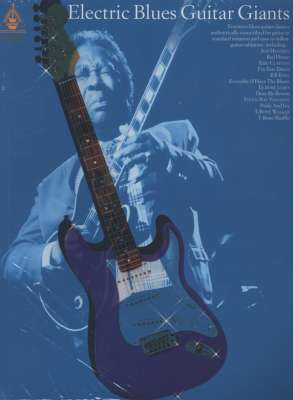 Various: Electric Blues Guitar Giants
Art-Nr.: 040000451


Sofort versandfertig, Lieferzeit** 1-3 Werktage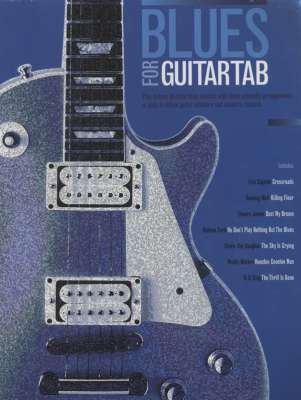 Various: Blues For Guitar Tab
Art-Nr.: 040953470


Sofort versandfertig, Lieferzeit** 1-3 Werktage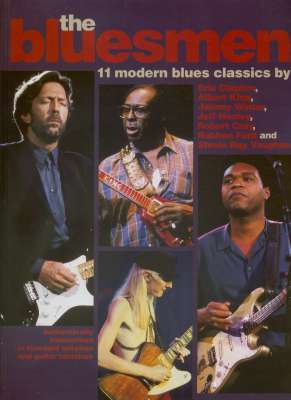 Various: The Bluesmen - 11 Modern Blues Classics
Art-Nr.: 040957132


Sofort versandfertig, Lieferzeit** 1-3 Werktage