Der Artikel wurde erfolgreich hinzugefügt.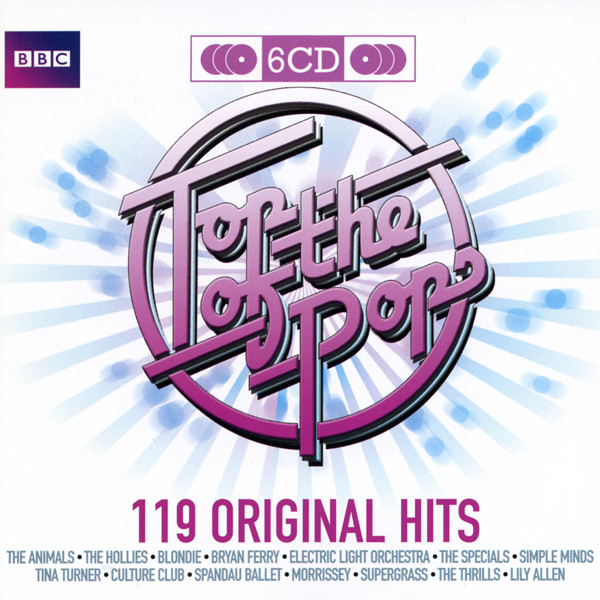 Benachrichtigen Sie mich, sobald der Artikel lieferbar ist.
14,58 € *
19,45 € *
(25,04% gespart)
inkl. MwSt. / zzgl. Versandkosten - Abhängig vom Lieferland kann die MwSt. an der Kasse variieren.
Artikel derzeit nicht verfügbar, Lieferfristen von bis zu 2-3 Wochen sind zu erwarten. (soweit verfügbar beim Lieferanten - kann schneller gehen, manchmal aber leider auch nicht)
Artikel-Nr.:

CD9061382

Gewicht in Kg.:

0.23
(2010/EMI) 119 tracks
mehr
Various: Top Of The Pops (6-CD)
(2010/EMI) 119 tracks
Artikeleigenschaften von

Various: Top Of The Pops (6-CD)
Various - Top Of The Pops (6-CD)

CD 1
01
The House Of The Rising Sun
ANIMALS
02
I'm Into Something Good
HERMAN'S HERMITS
03
Good Vibrations
BEACH BOYS
04
On A Carousel
HOLLIES
05
(There's)Always Something There To Remind Me
SHAW, Sandie
06
Got To Get You Into My Life
BENNETT, Cliff & REBEL ROUSER
07
Georgie Girl
SEEKERS
08
You're No Good
SWINGING BLUE JEANS
09
On The Road Again
CANNED HEAT
10
5-4-3-2-1
MANN, Manfred
11
Stingray
SHADOWS
12
Hi Ho Silver Lining
BECK, Jeff
13
Mony Mony
JAMES, Tommy & SHONDELLS
14
Tobacco Road
NASHVILLE TEENS
15
Trains And Boats And Plains
CRAMER, Billy J. & DAKOTAS
16
I'm A Tiger
LULU
17
On The Beach
RICHARD, Cliff & SHADOWS
18
I'm The Urban Spacemen
BONZO DOG DOO DAH BAND
19
In Message To Martha (Kentucky Bluebird)
FAITH, Adam
20
Where Do You Go To (My Lovely)
SARSTEDT, Peter
21
I Understand
FREDDY & THE DREAMERS
22
Ferry Cross The Mercy
GERRY & PACEMAKERS
23
Your My World (Il Mio Mondo)
BLACK, Cilla
24
Maria
PROBY, PJ
Various - Top Of The Pops (6-CD)

CD 2
01
Roll Over Beethoven
ELECTRIC LIGHTORCHESTER
02
Tiger Feet
MUD
03
See My Baby Jive
WIZARD
04
My Sharona
KNACK
05
Nutbush City Limits
TURNER, Ike & Tina
06
Tokio Joe
FERRY, Brian
07
Make Me Smile (Come Up And See Me)
HARLEY, Steve & Rodney Rebel
08
Let's Work Together
CANNED HEAT
09
Milk And Alcohol
DR. FEELGOOD
10
Peaches
STRANGLERS
11
Ever Fallin In Love (With Someone You Should'
BUZZCOCKS
12
King Rocker
GENERATION X
13
Gangsters
SPECIAL AKA
14
The Tears Of A Clown
THE BEAT
15
Denis
BLONDIE
16
You Sexy Thing
HOT CHOCOLATE
17
That's The Way (I Like It)
KC & THE SUNSHINE BAND
18
More Than A Woman
TAVARES
Various - Top Of The Pops (6-CD)

CD 3
01
A Life And Kickin
SIMPLE MINDS
02
The Whole Of The Moon
WATERBOYS
03
Geno
DEXY'S MIDNIGHT RUNNERS
04
Road To Nowhere
TALKING HEADS
05
I'm Gonna Be (500 Miles)
PRO CLAIMERS
06
Suedehead
MORRISSEY
07
Golden Brown
STRANGLERS
08
White Wedding
IDOL, Billy
09
Too Much Too Young
SPECIALS
10
Let's Do Rock Steady
BODYSNATCHERS
11
View From A Bridge
WILDE, Kim
12
Rapture
BLONDIE
13
Smoke Like It Hot
POWER STATION
14
Mandinka
O'CONNOR, Sinead
15
We Don't Need Another Hero (Thunderdome)
TURNER, Tina
16
She Makes My Day
PALMER, Robert
17
A Good Heart
FEARGAL SHARKEY
18
Avalon
ROXY MUSIC
19
It's My Life
TALK TALK
20
The Lunatics (Have Taken Over The Asylum)
THE FUN BOY THREE
Various - Top Of The Pops (6-CD)

CD 4
01
Don't You Want Me
HUMAN LEAGUE
02
Is There Something I Should Know
DURAN DURAN
03
Temptation
HEAVEN 17
04
Victim Of Love
ERASURE
05
Karma Chameleon
CULTURE CLUB
06
Too Shy
KAJAGOOGOO
07
King In A Catholic Style (Wake Up)
CHINA CRISIS
08
True
SPANDAU BALLET
09
Vienna
ULTRAVOX
10
Ghosts
JAPAN
11
Thinking Of You
COLOURFIELD
12
Some Guy Have All The Luck
PRIEST, Maxi
13
Back To Life (However Do You Want Me)
SOUL II SOUL & Caron Wheeler
14
Red Red Wine
UB40
15
Solid
ASHFORD & SIMPSON
16
Intuition
LINX
17
Hyperactive!
DOLBY, Thomas
18
Modern Girl
EASTON, Sheena
19
Respectable
MEL & KIM
20
19
HARDCASTLE, Paul
Various - Top Of The Pops (6-CD)

CD 5
01
Enbelievable
EMF
02
Tubthumping
CHUMBAWAMBA
03
Alright
SUPERGRASS
04
Saturn
INSPIRAL CARPETS
05
Can You Dig It?
MOCK TURTLES
06
Spaceman
BABYLON ZOO
07
Your Woman
WHITE TOWN
08
Real Real Real
JONES, Jesus
09
Bitch
BROOKS, Meredith
10
Big Scary Animal
CARLISLE, Belinda
11
People Everyday
ARRESTED DEVELOPMENT
12
Ice Ice Baby
VANILLA ICE
13
Oh Carolina
SHAGGY
14
Would I Lie To You?
CHARLES & EDDIE
15
Stay
ETERNAL
16
Drinking In L.A.
BRYAN VAN 3000
17
Missing (Todd Terry Remix)
EVERYTHING BUT THE GIRL
18
Sleeping Satellite
ARCHER, Tasmin
19
Nothing Compares 2U
O'CONNOR, Sinead
20
(I Can't Help)Falling In Love With You
UB40
Various - Top Of The Pops (6-CD)

CD 6
01
Grace
SUPERGRASS
02
Freakin' Out
COXON, Graham
03
Daft Punk Is Playing At My House
LCD SOUNDSYSTEM
04
Ooh La La
GOLDFRAPP
05
Suddenly I See
TUNSTALL, KT
06
Four To The Floor
STARSAILOR
07
Love Steals Us From Loneliness
IDLEWILD
08
Painkillers
BRAKES, Turin
09
There Goes The Fear
DOVES
10
Wires
ATHLETE
11
Big Sur
THRILLS
12
Loco
FUN LOVIN' CRIMINALS
13
Smile
ALLEN, Lily
14
All Rise
BLUE
15
Ghetto Romance
DAMAGE
16
Superstar
JAMILIA
17
Piece Of My Heart
KNIGHT, Beverly
Various Artists Verschiedene Künstler/Interpreten auf einem Tonträger. Entweder als...
mehr
"Various"
Various Artists
Verschiedene Künstler/Interpreten auf einem Tonträger.
Entweder als Themen Zusammenstellung oder als Greates Hits, Best of.., Singles Collections usw.
Various Artist on Bear Family
Bewertungen lesen, schreiben und diskutieren...
mehr
Kundenbewertungen für "Top Of The Pops (6-CD)"
Bewertung schreiben
Bewertungen werden nach Überprüfung freigeschaltet.
Weitere Artikel von Various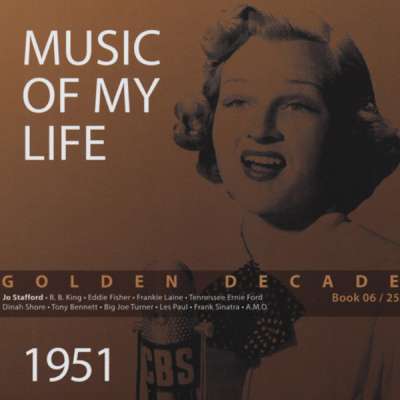 Various: Music Of Life - 1951 - Golden Decade, Vol.6...
Art-Nr.: CD27231961


Artikel muss bestellt werden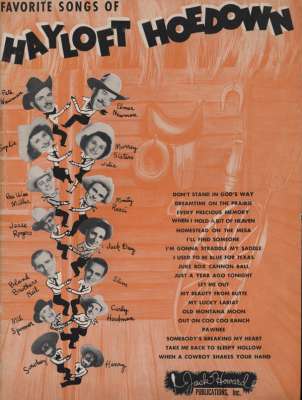 Various: Favorites Songs Of Hayloft Hoedown
Art-Nr.: 0031075


Sofort versandfertig, Lieferzeit** 1-3 Werktage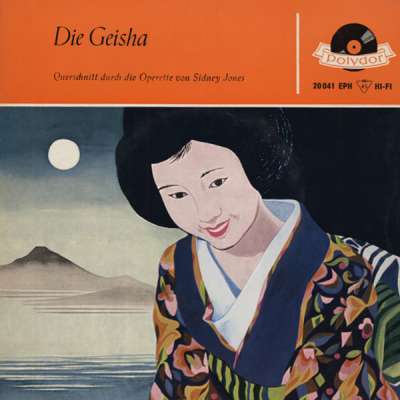 Various: Die Geisha - Querschnitt 7inch, 45rpm, EP, PS
Art-Nr.: 20041EPH


Artikel muss bestellt werden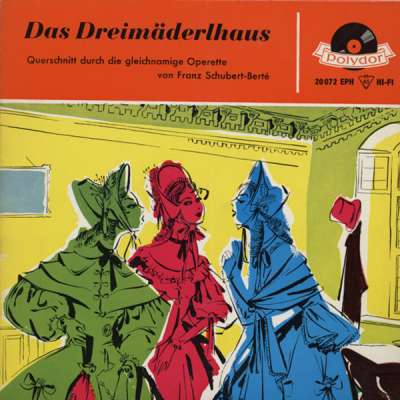 Various: Das Dreimäderlhaus - Querschnitt 7inch, 45rpm,...
Art-Nr.: 20072EPH


Artikel muss bestellt werden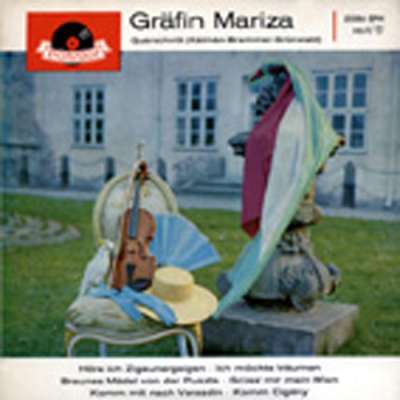 Various: Gräfin Mariza - Querschnitt 1965 7inch, 45rpm,...
Art-Nr.: 20086EPH


Artikel muss bestellt werden