Der Artikel wurde erfolgreich hinzugefügt.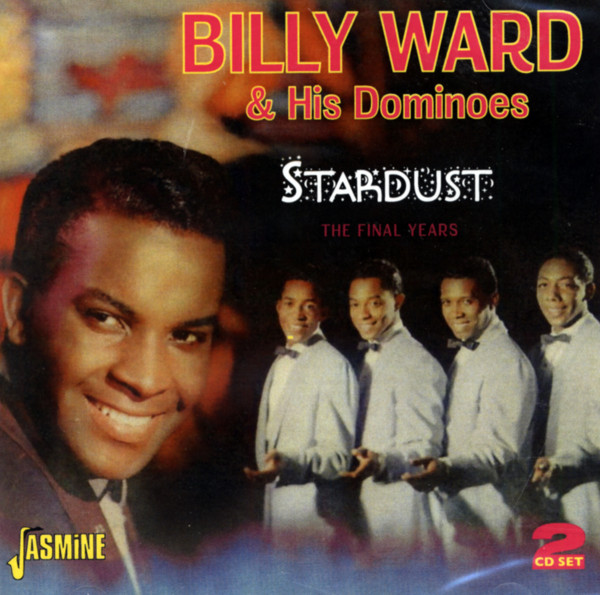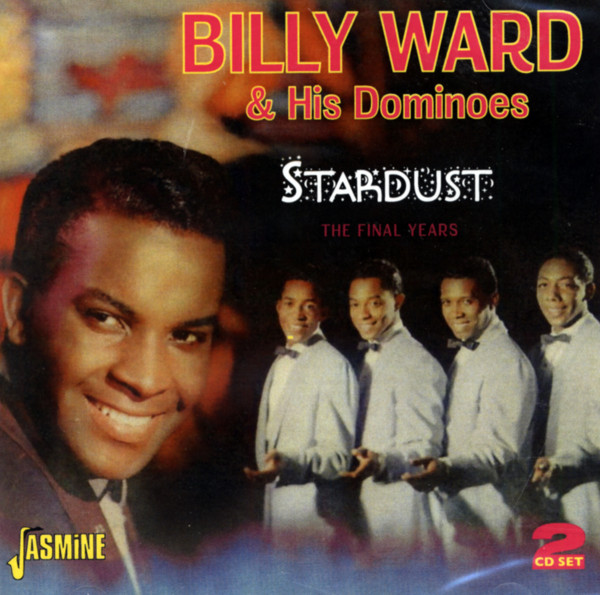 Benachrichtigen Sie mich, sobald der Artikel lieferbar ist.
inkl. MwSt. zzgl. Versandkosten
Artikel derzeit nicht verfügbar, Lieferfristen von bis zu 2-3 Wochen sind zu erwarten. (soweit verfügbar beim Lieferanten - kann aber auch schneller gehen)
Artikel-Nr.:

CDJAS770

Gewicht in Kg.:

0.12
(2014/Jasmine) 56 tracks 1957-59
mehr
Billy Ward & The Dominoes: Stardust - The Final Years (2-CD)
(2014/Jasmine) 56 tracks 1957-59
Artikeleigenschaften von

Billy Ward & The Dominoes: Stardust - The Final Years (2-CD)
Albumtitel:

Stardust - The Final Years (2-CD)

Genre

R&B, Soul

Artikelart

CD

EAN:

0604988077025

Gewicht in Kg:

0.12
Ward, Billy & The Dominoes - Stardust - The Final Years (2-CD)

CD 1
01
Will You Remember (When You Are Far Away) - Jackie Wilson
02
'Til Kingdom Come – Milton Grayson
03
St Therese Of The Roses - Jackie Wilson
04
Evermore - Jackie Wilson
05
I Don'T Stand A Ghost Of A Chance With You – Milton Grayson
06
To Each His Own - Jackie Wilson- Milton Grayson-Milton Merle
07
When The Saints Go Marching In - Milton Grayson
08
September Song – Billy Ward
09
St Louis Blues - Jackie Wilson
10
Oh, Lady Be Good – Cliff Givens
11
Am I Blue – Cliff Givens
12
When Irish Eyes Are Smiling - Jackie Wilson-Cliff Givens
13
Half A Love (Is Better Than None) – Billy Ward
14
Home Is Where You Hang Your Heart – Billy Ward
15
Come On Snake, Let'S Crawl – Milton Grayson
16
Rock Plymouth Rock – Billy Ward
17
Joshua – Milton Grayson
18
Standing In The Need Of Prayer – Billy Ward
19
Deep River – Group
20
Bye And Bye – Eugene Mumford-Billy Ward
21
Swing Low Sweet Chariot – Milton Merle
22
Someone Greater Than I – Milton Grayson
23
Above Jacobs Ladder – Eugene Mumford-Billy Ward
24
Sometimes I Feel Like A Motherless Child – Eugene Mumford
25
The House Of The Lord – Billy Ward
26
The Lullaby Divine – Group
27
Were You There? – Cliff Givens-Milton Grayson
28
I Am The Resurrection – Eugene Mumford-Billy Ward
Ward, Billy & The Dominoes - Stardust - The Final Years (2-CD)

CD 2
01
Stardust - Eugene Mumford
02
If You Please – Eugene Mumford
03
Music Maestro Please – Milton Merle
04
Eatin' 'N' Sleepin' – Group
05
I'Ll Never Ask For More Than This – Eugene Mumford
06
Do It Again – Billy Ward
07
Deep Purple – Eugene Mumford
08
These Foolish Things – Milton Grayson
09
Don'T Say I Love You – Billy Ward
10
Lucinda – Billy Ward
11
Smoke Gets In Your Eyes – Eugene Mumford
12
Yours Forever – Eugene Mumford
13
Pagan Love Song – Jack Halloran Singers
14
Moonlight And Shadows – Eddie Herring
15
Trade Winds – Jack Halloran Singers
16
I'Ll Weave A Lei Of Stars – Milton Merle
17
Bird Of Paradise – Billy Ward & Jack Halloran Singers
18
Hurricane – Jack Halloran Singers
19
A Lei, A Candle And A Prayer – Jack Halloran Singers
20
Blue Hawaii – Jack Halloran Singers
21
Behave, Hula Girl – Jack Halloran Singers
22
Magic Island – Monroe Powell
23
Hawaiian Wedding Song– Jack Halloran Singers
24
Aloha Oe – Jack Halloran Singers
25
My Proudest Possession – Eugene Mumford
26
Solitude – Eugene Mumford
27
(You Grow) Sweeter As The Years Go By – Billy Ward
28
Jennie Lee – Milton Merle
Billy Ward and His Dominoes Billy Ward and His Dominoes These Foolish Things Remind Me...
mehr
"Billy Ward & The Dominoes"
Billy Ward and His Dominoes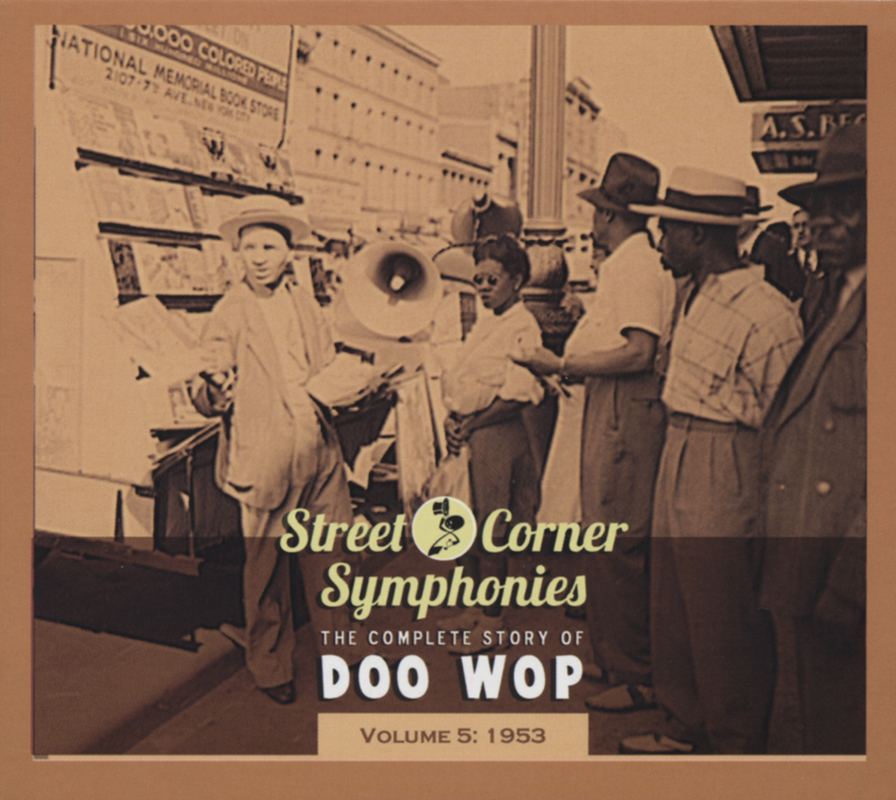 Billy Ward and His Dominoes
These Foolish Things Remind Me Of You
At his last session with The Dominoes for Federal Records on September 17, 1952, Clyde McPhatter fronted no less than three R&B chart hits - a fitting way to cap his historic tenure with Billy Ward's group, which began with the group's formation in 1950. The rest of The Dominoes now included tenor/baritone James Van Loan, bass David McNeil, Ward (usually doubling on piano), and at least for this session, their valet, Johnny Oliver, who went on to record solo for MGM and Mercury.
First came a jaunty I'd Be Satisfied (their first hit to front-bill Ward on the label), then the hair-raising tearjerker The Bells, and finally the group's immaculate treatment of These Foolish Things Remind Me Of You, a sentimental ballad written in 1936 London by lyricist Eric Maschwitz (under the alias of Holt Marvell) and composer Jack Strachey. The Dominoes' revival of These Foolish Things rose to #5 R&B during the summer of 1953; by then Clyde was leading his own group, fated to outlast The Dominoes.
Losing the services of the magnificent McPhatter should have been enough to permanently sink The Dominoes. Instead, it provided an opportunity to introduce another tenor who would similarly alter the direction of R&B and eventually soul: Jackie Wilson. The classically trained Ward's coaching significantly impacted him. "If it wasn't for Billy Ward, there'd be no Jackie Wilson," said Milton Merle, who joined The Dominoes in 1953 as their new second tenor. "Jackie Wilson was our valet. We picked him up in Detroit. We were living at the hotel there, and Jackie came down and auditioned. At that time, Jackie had the ability to sing every single song Clyde had recorded as a lead singer in the Dominoes. Every one of them!"
At first, the transition from Clyde to Jackie went seamlessly as The Dominoes scored R&B hits in '53 with You Can't Keep A Good Man Down and Rags To Riches. But Ward steered his protégés in a pop direction in keeping with his original vision of the group, and they suffered commercially. Switching from Federal to its parent King logo couldn't halt the slide. Jackie stuck with Ward as The Dominoes moved over to Jubilee and then Decca (where they scored in '56 with St. Therese Of The Roses) before he was fired in early 1957. He launched his amazing solo career later that year with Reet Petite (The Finest Girl You Ever Want To Meet) on Brunswick.
Wilson's departure proved no more of an obstacle to Ward than McPhatter's had. Billy hired ex-Larks lead tenor Eugene Mumford, whose spectacular pipes were front and center on The Dominoes' lavish hit treatments of the pop standards Star Dust and Deep Purple in 1957 for Liberty. Their audience had changed dramatically. "The Sahara Hotel was really the main focus," said the late Milton Grayson, who came in as Dominoes baritone in the spring of '55. "We worked in New York, we went in the Copa Cabana and worked there, and back to Las Vegas. Six months out of the year, we were working opposite Louis Prima and Keely Smith."
When Mumford split in 1958, Monroe Powell was hired as Dominoes lead tenor by Ward. "He was a disciplinarian," says Powell. "I learned a lot from him." The Dominoes made their last recordings for King in 1965, Billy shuffling personnel during the final years like a football coach. Ward died February 16, 2002. His need for complete control may have been excessive, but it should never overshadow his role as mastermind of one of the greatest R&B vocal groups of them all.
Various - Street Corner Symphonies Vol.05, 1953 The Complete Story Of Doo Wop

Read more at: https://www.bear-family.de/various-street-corner-symphonies-vol.05-1953-the-complete-story-of-doo-wop.html
Copyright © Bear Family Records
Bewertungen lesen, schreiben und diskutieren...
mehr
Kundenbewertungen für "Stardust - The Final Years (2-CD)"
Bewertung schreiben
Bewertungen werden nach Überprüfung freigeschaltet.
Weitere Artikel von Billy Ward & The Dominoes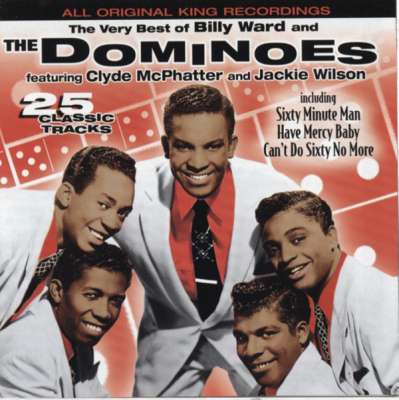 Billy Ward & The Dominoes: The Very Best Of
Art-Nr.: CDCOL2827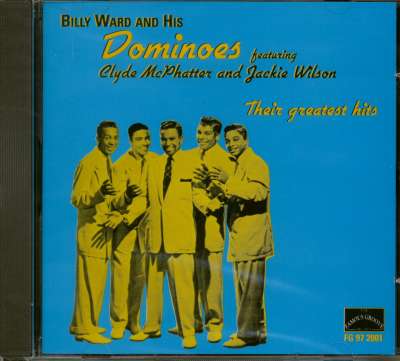 Billy Ward & The Dominoes: Their Greatest Hits (CD)
Art-Nr.: CDFG972001


Sofort versandfertig, Lieferzeit** 1-3 Werktage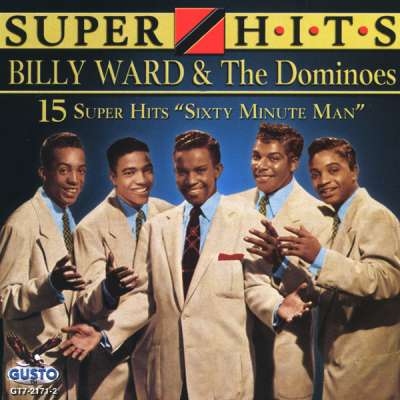 Billy Ward & The Dominoes: 15 Super Hits
Art-Nr.: CDGT2171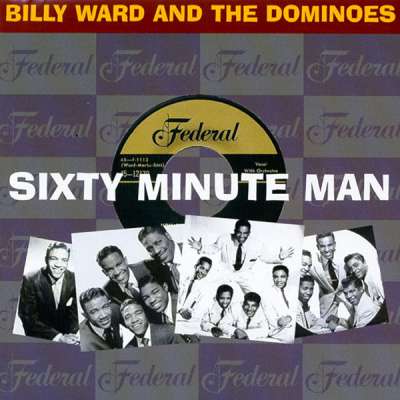 Billy Ward & The Dominoes: Sixty Minute Man
Art-Nr.: CDREV32


Sofort versandfertig, Lieferzeit** 1-3 Werktage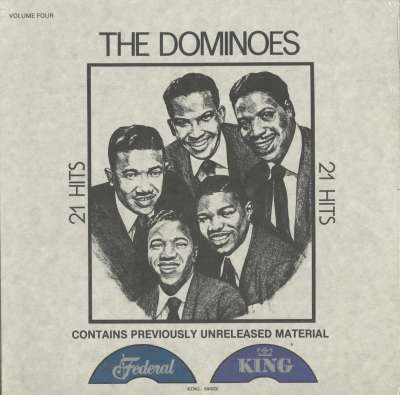 Billy Ward & The Dominoes: 21 Hits - The Dominoes, Vol.4 (LP)
Art-Nr.: LPKING5008X


Sofort versandfertig, Lieferzeit** 1-3 Werktage