Zurück zur Übersicht
Ab 55 € versandkostenfrei (innerhalb DE)
DHL Versand - Auslieferung auch Samstags
Über 60.000 Artikel direkt ab Lager lieferbar.
Benachrichtigen Sie mich, wenn der Artikel lieferbar ist.
Artikel-Nr.: 0811063
Gewicht in Kg: 0,900
Joel Whitburn: Pop Hits: 1940-1954
Gebundene Ausgabe - 416 Seiten - Record Research Inc - 1994 - Englisch
This book is the descendant of a thin, paperback volume published back in 1972, Top Pop Records 1940-1955. That little red book, one of Record Research's first publications, exclusively covered the research of Billboard's Best Sellers charts. In 1986, I revised the book and along with it, carried my research back another fifty years to the dawn of the recording era. A whole new book had evolved — Pop Memories 1890-1954. The nostalgic Pop Memories surpassed its predecessor in its volume of information by documenting the American popular song from the beginning of the recording industry to the dawn of rock and roll.
In the years since the release of Pop Memories, the latest Record Research books have undergone many significant upgrades in style and content. I wanted to give the same detailed and thorough treatment to Billboard's first definitive pop singles charts (Best Sellers, Juke Box and Disc Jockey) as I had given to the pop charts from 1955 and on, in the Top Pop Singles 1955-1993. The ideal starling point was 1940, the debut year of Billboard's Best Sellers chart, the first solid, week-by-week chart published.
A big help was the completion of my record collection of all of those early pop hits. I was finally able to listen to each one, make notes and crosscheck the listings on the label against the information printed on the charts. Having each record proved invaluable, as in the case of D. Reid who charted two records on the Disc Jockey charts in 1949. The charts showed the artist, in each case, as "D. Reid." In the Pop Memories, I assumed that this was the popular female vocalist Dottie Reid, since I did not have either record and they were not listed in any record catalogs. When the records recently turned up, their labels showed "Don Reid" as the artist! (With a vast amount of new and corrected information supplied by the labels on each record, I wanted to make sure that I got it right for the #1 listings of the 1920s and 1930s. So, I collected each one before publishing the research of those early chart-toppers.)
To bring this book up to speed with that of the Top Pop Singles, I included thousands of new and revised title and artist notes, a price guide, photographs of the top artists, breakdowns of notable artist and record achievements, and many other enhancements.
For a year-by-year analysis, I added a complete 1940 to 1954 Pop Annual section.
Pop Hits took almost two years of intense research but it also proved to be a great deal of fun. So much fun, in fact, that in just perusing my own research, I nearly created another book. Turn to the last fourth of the book and you will find a host of "special sections" inspired by the pages before them. Also, there is a taste of Pop Memories in my tributes to the great songs and artists in the fifty years prior to 1940.
Welcome back to one of the most exciting eras in popular music.
Joel Whitburn
Artikeleigenschaften von

Joel Whitburn: Pop Hits: 1940-1954
Interpret:

Joel Whitburn

Albumtitel:

Pop Hits: 1940-1954

ISBN-10

0898201063

Größe

2,5 x 18,4 x 24,8 cm

Seiten

416

ISBN-13

9780898201062

Artikelart

Bücher/Books

Sprache

Englisch

Einband

Gebundene Ausgabe

Autor

Joel Whitburn

Kategorie

Nachschlagewerk

Verleger

Record Research Inc.

Erscheinungsjahr

1994

EAN:

9780898201062

Gewicht in Kg:

0.900
Interpreten-Beschreibung

"Whitburn, Joel"
Joel Whitburn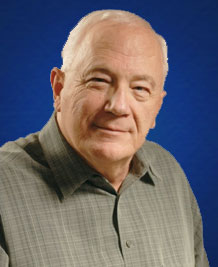 From pastime to passion to profitable enterprise, the growth of Record Research has been the outgrowth of Joel Whitburn's hobby. Joel began collecting records as a teenager in the 1950s. As his collection grew, he began to sort, categorize and file each record according to the highest position it reached on Billboard magazine's charts. He went on to publish this information — first on individual artists' cards, then in book form in 1970 — and a business was born.
Today, Joel leads a team of researchers who delve into all of Billboard's music charts to an unmatched degree of depth and detail. Widely recognized as the most authoritative historian on charted music, Joel has also collaborated with Warner/Rhino Records in creating a series of 150 CD albums, plus five CD albums with Curb Records. Joel's own record collection remains unrivaled the world over and includes every charted Hot 100 and pop single (back to 1936), every charted pop album (back to 1945), collections of nearly every charted Country, R&B, Bubbling Under The Hot 100 and Adult Contemporaryrecords. Ever the consummate collector, Joel also owns one of the world's largest picture sleeve collections, many of which he displays in the series of books (Top 40 Hits, Top 40 Albums, Top 40 Country Hits, Top 40 R&B Hits) he writes for Billboard's book division. To date, Record Research has published nearly 200 books, over 50 of which are currently in the catalog.
Joel's site, www.recordresearch.com, brought his enormous database online in 2009. The MusicVault, complete with chart data and record photos, has proved to be an immediate, reliable wellspring of data