Zurück zur Übersicht
Ab 55 € versandkostenfrei (innerhalb DE)
DHL Versand - Auslieferung auch Samstags
Über 60.000 Artikel direkt ab Lager lieferbar.
Joel Whitburn
The Comparison Book - Billboard, Cash Box, Record World 1954-1982
Benachrichtigen Sie mich, wenn der Artikel lieferbar ist.
Artikel-Nr.: 0081483
Gewicht in Kg: 1,700
Joel Whitburn: The Comparison Book - Billboard, Cash Box, Record World 1954-1982
Video von Joel Whitburn - The Comparison Book - Billboard, Cash Box, Record World 1954-1982
Gebundene Ausgabe - Record Research Inc. - 576 Seiten - Englisch -
Hardcover - Record Research Inc. - 576 pages - english -
The Comparison Book - Billboard, Cash Box, Record World 1954-1982
Author's Note
Billboard, Cash Box and Record World were America's top three weekly music trade magazines devoted to a wide range of singles and albums charts, reviews and music industry news. Billboard was always considered the granddaddy and continues today as the leading authority of the American music charts. Cash Box provided stiff competition in the 1960s and Record World in the 1970s; however, the well-established Billboard maintained their lead at the top.
From 1954-1982, each published weekly pop singles charts. It was the golden age of the 45rpm record featuring the evolution of rock and roll music into the mainstream of pop culture, ushered on to the airwaves by local disc jockeys with big personalities and sometimes more fame than the artists they played.
Although I have favorite songs and artists across all genres, spanning recorded music's history, this era on the pop charts claims the majority of my favorites. So, following the completion of Cash Box's Pop Hits and Looking Ahead books, I found that I was constantly comparing chart data from these books with my research of the charts of Record World (earlier known as Music Vendor) in my Hit Records and 101-150 books. I pretty much had the Billboard chart data memorized since I've been publishing my research of their charts for more than 40 years. I found it endlessly interesting to compare the chart success of my favorite artists. I wanted to see the basic data from the multiple pop charts for a single artist, all in one place. And so began The Comparison Book.
Following is a prime example of the insight this book quickly offers. From 1963-1982, Stevie Wonder had 50 singles appear on the pop singles charts of the top three music trade magazines. Nineteen of those reached their highest charted position in Billboard, 16 in Record World and 15 on Cash Box. Of those 50, 47 appeared concurrently on the charts of all three trades. Stevie registered nine #1 hits on Billboard's 'Hot 100' charts and another six titles hit #1 on Cash Box and/or Record World: 'For Once In My Life,' 'Signed, Sealed, Delivered I'm Yours,' 'Higher Ground,' 'Boogie On Reggae Woman,' 'Master Blaster (J ammin')' and 'That Girl.'
As you page through this book, you'll discover not only new and interesting data about your favorites but you'll find many one-hit-wonders that have all but faded from memory. Of the thousands within, I enjoyed the comparisons among Brian Hyland, The Crests, Lesley Gore, The Drifters, The Rolling Stones, Dion & The Belmonts, The Fireballs, Bobby Vee, Brenda Lee, J ohnny Burnette, The Crystals, Dean Martin, J ohnny Cash, Sam Cooke, The Ventures, and on and on.
The Comparison Book offers a whole new way of measuring the success of songs during this era. Inclusive yet simple, it is a chart-data only compilation from my five books below. (In parentheses are the charts researched; these books also include research from the predecessors of those charts.)
• Top Pop Singles 1955-2012 (Billboard's 'Hot 100' & 'Bubbling Under the Hot 100')
• Cash Box Pop Hits 1952-1996 (Cash Box's 'Top 100')
• Hit Records 1954-1982 (Music Vendor / Record World's 'Top 100')
• Cash Box Looking Ahead 1959-1993 (Cash Box's '101-150')
• Hit Records 101-150 1959-1982 (Music Vendor/ Record World's '101-150')
If you desire comprehensive details on each artist and song, such as biographical and title info, label data, B-sides, songwriters, rankings, awards, symbols for Instrumental and Novelty recordings, and much more, check out the books and see sample pages at www.recordresearch.com. For now, further insights await your discovery in the pages ahead!
Joel Whitburn
Artikeleigenschaften von

Joel Whitburn: The Comparison Book - Billboard, Cash Box, Record World 1954-1982
Interpret:

Joel Whitburn

Albumtitel:

The Comparison Book - Billboard, Cash Box, Record World 1954-1982

ISBN-10

0898202132

Größe

22,5 x 28,5 x 3,5 cm

Seiten

576

ISBN-13

9780898202137

Artikelart

Bücher/Books

Sprache

Englisch

Einband

Gebundene Ausgabe

Autor

Joel Whitburn

Kategorie

Nachschlagewerk

Verleger

Record Research Inc.

Erscheinungsjahr

2015

EAN:

9780898202137

Gewicht in Kg:

1.700
Interpreten-Beschreibung

"Whitburn, Joel"
Joel Whitburn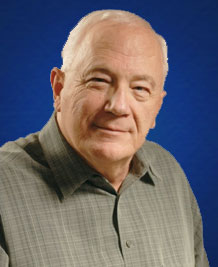 From pastime to passion to profitable enterprise, the growth of Record Research has been the outgrowth of Joel Whitburn's hobby. Joel began collecting records as a teenager in the 1950s. As his collection grew, he began to sort, categorize and file each record according to the highest position it reached on Billboard magazine's charts. He went on to publish this information — first on individual artists' cards, then in book form in 1970 — and a business was born.
Today, Joel leads a team of researchers who delve into all of Billboard's music charts to an unmatched degree of depth and detail. Widely recognized as the most authoritative historian on charted music, Joel has also collaborated with Warner/Rhino Records in creating a series of 150 CD albums, plus five CD albums with Curb Records. Joel's own record collection remains unrivaled the world over and includes every charted Hot 100 and pop single (back to 1936), every charted pop album (back to 1945), collections of nearly every charted Country, R&B, Bubbling Under The Hot 100 and Adult Contemporaryrecords. Ever the consummate collector, Joel also owns one of the world's largest picture sleeve collections, many of which he displays in the series of books (Top 40 Hits, Top 40 Albums, Top 40 Country Hits, Top 40 R&B Hits) he writes for Billboard's book division. To date, Record Research has published nearly 200 books, over 50 of which are currently in the catalog.
Joel's site, www.recordresearch.com, brought his enormous database online in 2009. The MusicVault, complete with chart data and record photos, has proved to be an immediate, reliable wellspring of data