Zurück zur Übersicht
Ab 55 € versandkostenfrei (innerhalb DE)
DHL Versand - Auslieferung auch Samstags
Über 60.000 Artikel direkt ab Lager lieferbar.
Joel Whitburn
Top Country Singles - 1944-1993 by Joel Whitburn
Benachrichtigen Sie mich, wenn der Artikel lieferbar ist.
Artikel-Nr.: 0081082
Gewicht in Kg: 1,150
Joel Whitburn: Top Country Singles - 1944-1993 by Joel Whitburn
607 pages/Seiten; 24x18cm; Hardcover/gebunden: In the best Whitburn tradition this is the ultimate country music reference book for the statisticians among the fans. An incredible number of details has been collected for this most informative and most comprehensive of Whitburn's works. In der besten Whitburn-Tradition ist dieses das perfekte Buch für die Statistiker unter den Country-Musik Fans. Eine Sammlung von einer Unmenge Daten und Details macht dieses Buch zum gründlichsten und informativsten der bisherigen Whitburn-Sammlung. Ein Special Price Schnäppchen für 50s & 60s Fans
THE COMPLETE CHART HISTORY OF AMERICA'S HOTTEST MUSIC FORMAT! From Western Swing to the Texas Two-Step. Country music has kept constant pace with the pulse of America. Now. Joel Whitburn's Top Country Singles 1944-1993 captures the complete history of this most genuine of American musical genres, with comprehensive data and statistics on every record that ever appeared on Billboard's "Country Singles" charts, plus in-depth, fact-filled biographies on most Country artists.
RICH IN LEGENDS, LORE & LOYAL LISTENERS From the early, classic Country recordings of Hank Williams, Eddy Arnold, Webb Pierce, Bob Wills, Ernest Tubb and Red Foley to perennial Country favorites George Jones, Johnny Cash, Patsy Cline. Loretta Lynn. Tammy Wynette, Dolly Parton. Merle Haggard. Willie Nelson and others . . . to the hot new superstars Garth Brooks, Alan Jackson, Wynonna, Travis Tritt, Clint Black and the current crop of artists who have raised Country to unprecedented popularity . here's the complete Country story. arranged by artist and filled with definitive detail, in Top Country Singles 1944-1993.
Artikeleigenschaften von

Joel Whitburn: Top Country Singles - 1944-1993 by Joel Whitburn
Interpret:

Joel Whitburn

Albumtitel:

Top Country Singles - 1944-1993 by Joel Whitburn

ISBN-10

0898201004

Größe

24,2 x 18,3 x 3,7 cm

Seiten

624

ISBN-13

9780898201000

Artikelart

Bücher/Books

Sprache

Englisch

Einband

Gebundene Ausgabe

Autor

Joel Whitburn

Kategorie

Nachschlagewerk

Verleger

Record Research Inc.

Music Genre

Books Music / Bücher Musik

Music Style

Books / Bücher Charts USA

Music Sub-Genre

470 Charts USA

Erscheinungsjahr

März 1994

Label

BILLBOARD BOOKS

EAN:

9780898201000

Gewicht in Kg:

1.150
Interpreten-Beschreibung

"Whitburn, Joel"
Joel Whitburn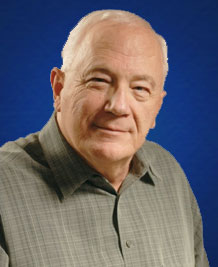 From pastime to passion to profitable enterprise, the growth of Record Research has been the outgrowth of Joel Whitburn's hobby. Joel began collecting records as a teenager in the 1950s. As his collection grew, he began to sort, categorize and file each record according to the highest position it reached on Billboard magazine's charts. He went on to publish this information — first on individual artists' cards, then in book form in 1970 — and a business was born.
Today, Joel leads a team of researchers who delve into all of Billboard's music charts to an unmatched degree of depth and detail. Widely recognized as the most authoritative historian on charted music, Joel has also collaborated with Warner/Rhino Records in creating a series of 150 CD albums, plus five CD albums with Curb Records. Joel's own record collection remains unrivaled the world over and includes every charted Hot 100 and pop single (back to 1936), every charted pop album (back to 1945), collections of nearly every charted Country, R&B, Bubbling Under The Hot 100 and Adult Contemporaryrecords. Ever the consummate collector, Joel also owns one of the world's largest picture sleeve collections, many of which he displays in the series of books (Top 40 Hits, Top 40 Albums, Top 40 Country Hits, Top 40 R&B Hits) he writes for Billboard's book division. To date, Record Research has published nearly 200 books, over 50 of which are currently in the catalog.
Joel's site, www.recordresearch.com, brought his enormous database online in 2009. The MusicVault, complete with chart data and record photos, has proved to be an immediate, reliable wellspring of data