Der Artikel wurde erfolgreich hinzugefügt.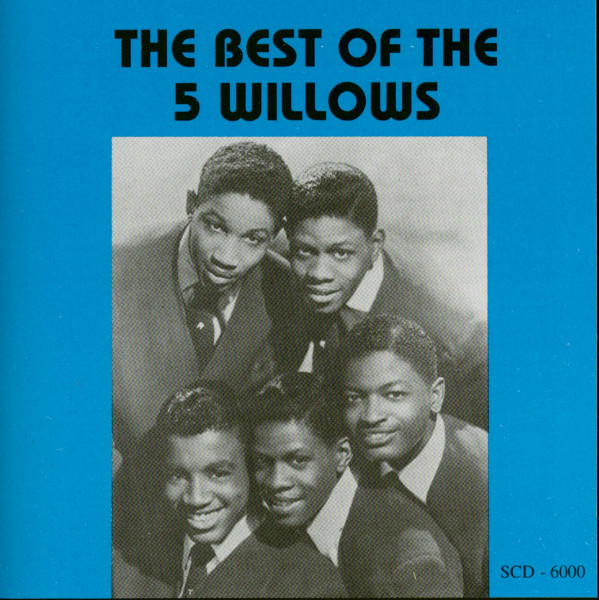 Dieser Artikel ist gestrichen und kann nicht mehr bestellt werden!
Benachrichtigen Sie mich, sobald der Artikel lieferbar ist.
Artikel-Nr.:

CDSCD6000

Gewicht in Kg.:

0.1
1-CD-Album Digipac (4-fach) mit umfangreichem Booklet, 28 Titel. Spielzeit ca. 69 mns. sein...
mehr
The Willows: The Best Of The 5 Willows (CD)
1-CD-Album Digipac (4-fach) mit umfangreichem Booklet, 28 Titel. Spielzeit ca. 69 mns.
sein aufregendes CD-Album enthüllt ein völlig unbekanntes Kapitel in der bereits unplausiblen - wenn auch wahren - Geschichte der Prisonaires, der Gefängnisinsassen aus Nashville, die 1953 auf
Sun Records
in Memphis kamen und deren bester Song,
Just Walkin' In The Rain
, ein internationaler Pop-Hit für Johnny Ray wurde. Auf dieser CD finden Sie: elf erstaunliche Lieder von einem unveröffentlichten'Konzert', aufgenommen im Tennessee State Penitentiary - mit mehreren Prisonaires-Mitgliedern, die bisher noch nie gehört wurden! Faszinierend gesprochene Einführungen zu den Liedern des zweiten Tenors Alfred Brooks - und eine Botschaft der Gefängnisdirektorin Lynn Bomar! Sechs alternative Versionen von Songs, die für Sun Records aufgenommen wurden! Alle elf Gesangsgruppen-Tracks von The Solotones und den
Marigolds
(umbenannte Versionen der
Prisonaires
unter der Leitung von Johnny Bragg). Ein umfangreiches Booklet von
Martin Hawkins
mit vielen neuen Interviews und Einblicken in die Geschichte der Prisonaires, einer der ersten R&B-Vokalgruppen, die Hits im Süden aufgenommen haben. Es erklärt die Hintergründe der unveröffentlichten Aufnahmen und enthält viele seltene und faszinierende Fotos und Illustrationen. Die neuen Prisonaires-Titel zeigen ein noch breiteres Spektrum an stimmlichen Harmonien und musikalischen Fähigkeiten, Einflüssen und Stilen als die Sun-Aufnahmen. Die Prisonaires rocken mit
Caldonia
und
Bony Moronie
, sie singen aufrichtige Versionen von
Suppertime
und
Gentle Hands
, sie reprise ihre bekanntesten Liede einschließlich
Just Walkin' In The Rain
, und sie bilden Spaß mit
The Boastin' Texan
und anderen Titeln.Wenn Sie dieses CD-Album erhalten, werden Sie die Prisonaires wie nie zuvor hören, Sie werden Ihre Prisonaires-Sammlung vervollständigt haben, und Sie werden die komplette Geschichte der Marigolds/Solotones haben. Dieses Album ist eine von drei CDs, die die komplette Geschichte der Prisonaires und ihres Leadsängers Johnny Bragg erzählen. Der frühe Teil der Geschichte wurde in unserem CD-Album von Sun recordings, BCD 15523:
The Prisonaires
-'Just Walkin' In The Rain' erzählt. Diese CD'Only Believe.' erzählt den mittleren Teil der Geschichte. Achten Sie später auf unsere geplante CD'World Of Make Believe', die alle seltenen und unveröffentlichten Aufnahmen von Johnny Bragg als Solo-Sänger enthält.
Video von The Willows - The Best Of The 5 Willows (CD)
Artikeleigenschaften von

The Willows: The Best Of The 5 Willows (CD)
Albumtitel:

The Best Of The 5 Willows (CD)

Genre

R&B, Soul

Artikelart

CD

EAN:

2500000486418

Gewicht in Kg:

0.1
The Willows Church Bells May Ring Harlem was teeming with young groups. The Five Willows...
mehr
"The Willows"
The Willows
Church Bells May Ring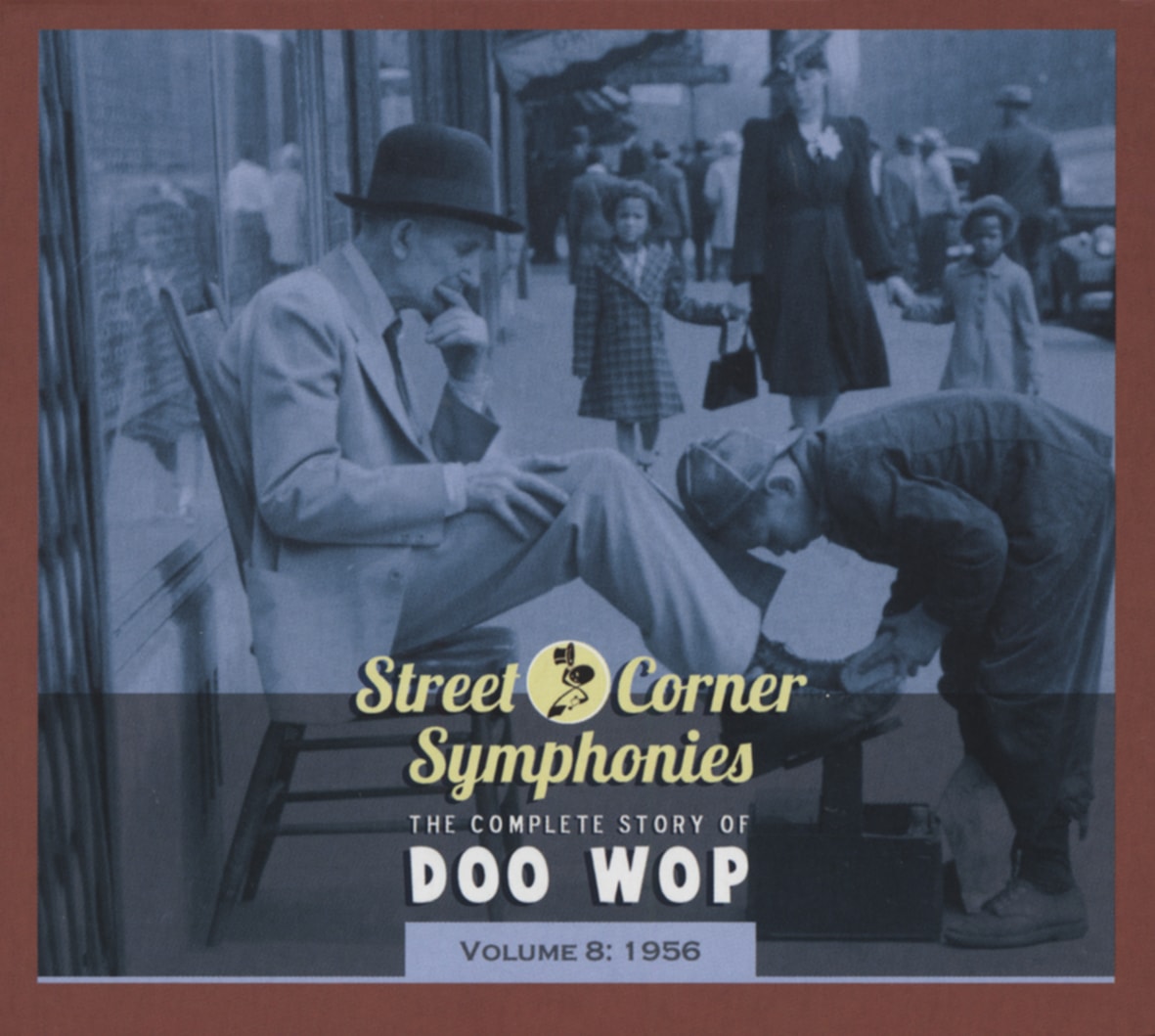 Harlem was teeming with young groups. The Five Willows coalesced around West 115th Street in 1951, twins Ralph and Joe Martin (second tenor and baritone, respectively, born February 12, 1935 in Harlem) and tenor Richard Davis (born in Queens on August 6, 1935) originally joined by future Five Crowns Wilbur 'Yonkie' Paul and Dock Green. They were initially known as The Dovers. Green was replaced by bass John 'Scooter' Steele, born March 9, 1934 in Chapel Hill, North Carolina.
Last in was Paul's replacement, tenor Tony Wright, born June 26, 1934 in Richmond, Virginia, who later changed his surname to Middleton. Inspired by the tree of the same name, the group changed its handle to The 5 Willows in 1952. They solicited Peter Doraine's Abbey label. By the time he got around to recording them a year later on their originals My Dear, Dearest Darling (led by Tony) and Rock Little Francis with saxist Don Archer's band, Doraine was working for Allen, owned by Victor Allen, who was in the moving van business.
The quintet encored on Allen with Dolores b/w All Night Long and then a pair of standards, The White Cliffs Of Dover (long a group favorite) b/w a Davis-led With These Hands. Next was a '54 single for Doraine's Pee Dee logo, twinning the Allen masters Love Bells and Please Baby. Singer Mayme Watts and saxist George Kelly wrote the quintet's first Herald single, Lay Your Head On My Shoulder, in 1954 (backed with Baby, Come A Little Closer). Charlie Singleton and Rose Marie McCoy collaborated on both sides of their Herald encore, Look Me In The Eyes b/w So Help Me, that same year. Herald put the "5" in quotes, like The "5" Royales.
The Willows jettisoned the "5" at Morty Craft and Ray Maxwell's Melba Records. Their first outing on Melba in early '56, the rollicking Church Bells May Ring (listed on early pressings as Church Bells Are Ringing), was penned by the group and Craft. Steele had left town, so The Willows recruited Richard Simon to sing bass on the song; 16-year-old Neil Sedaka was overdubbed on chimes. For the flip, Baby Tell Me, new permanent bass Freddy Donovan got his first shot. Church Bells May Ring was a #11 entry on 'Billboard's R&B 'Best Seller' charts. Its #62 pop showing was dimmed by a Diamonds cover on Mercury that zipped up to #14 on that chart. Do You Love Me, The Willows' Melba encore, rocked even harder (My Angel, penned by Sedaka and Howard Greenfield, adorned the flip). Little Darling was their Melba swansong; it came out after the quintet had left the label over a lack of royalties.
The Willows paused at Carl Edelson's Club Records to wax This Is The End b/w the blazing Don't Pull, Don't Push, Don't Shove near the end of '56. Middleton received featured billing on The Willows' '57 singles for Bill Buchanan and Dickie Goodman's El Dorado label (a very poppish The First Taste Of Love) and George Goldner's Gone (a blistering rendition of Harold Arlen and Ted Koehler's Let's Fall In Love).
Middleton had cut his first solo single for Saxony in 1956. After Let's Fall In Love, he was indeed gone, his solo career seeing releases on Triumph, Big Top, Alto, Roulette, United Artists, Philips, ABC-Paramount, Kapp, Mala, A&M, and more. The Willows carried on, the Martins joined by Joe's wife Dotty to remake My Dear, Dearest Darling for Craft's Warwick label in '59 and cut two singles for Heidi in 1964. Donovan was felled by cancer on May 17, 1986. Ralph Martin died March 25, 2010 in the Bronx of colon cancer, and his twin Joe passed away five years earlier.
- Bill Dahl -
Various Vol.8, - Street Corner Symphonies 1956
Read more at: https://www.bear-family.de/various-vol.8-street-corner-symphonies-1956.html
Copyright © Bear Family Records
Bewertungen lesen, schreiben und diskutieren...
mehr
Kundenbewertungen für "The Best Of The 5 Willows (CD)"
Bewertung schreiben
Bewertungen werden nach Überprüfung freigeschaltet.
Weitere Artikel von The Willows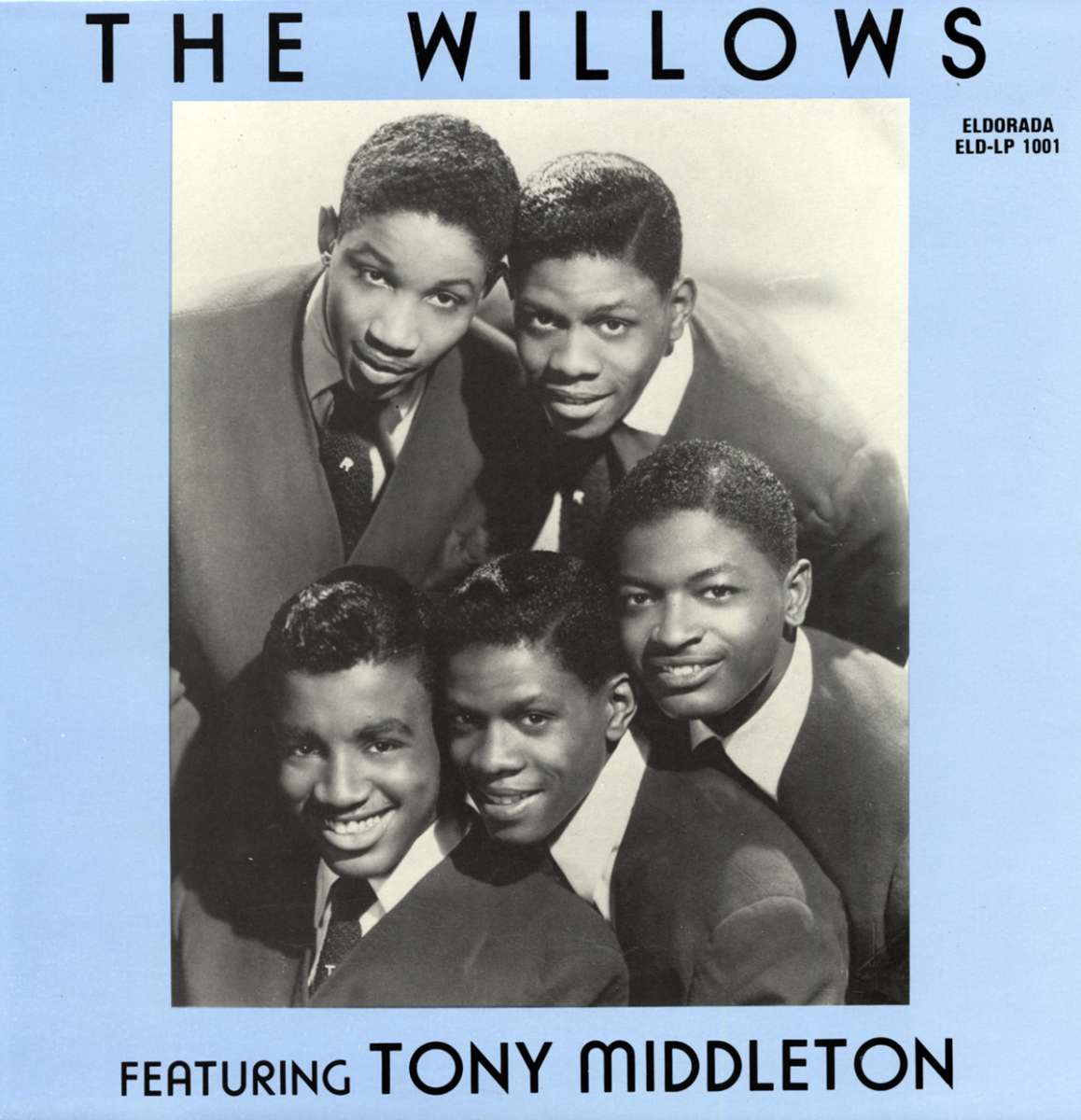 The Willows: The Church Bells May Ring Forever - The Willows...
Art-Nr.: LPELD1001


Sofort versandfertig, Lieferzeit** 1-3 Werktage
JAGUARS: The Way You Look Tonight (1955-61)
Art-Nr.: JD904


nur noch 1 verfügbar
Sofort versandfertig, Lieferzeit** 1-3 Werktage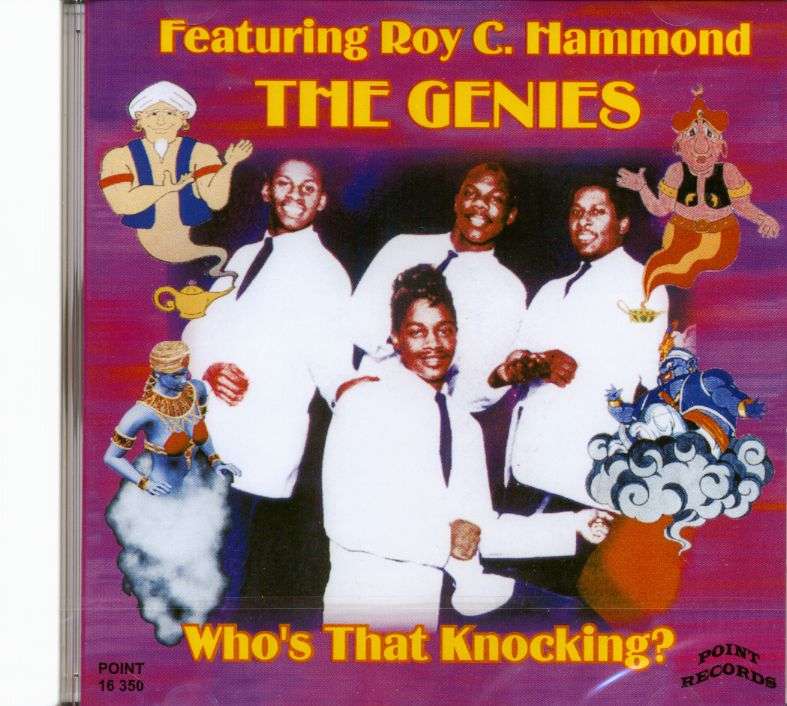 GENIES: Who's That Knocking (CD)
Art-Nr.: CDPOINT16350


die letzten 2 verfügbar
Sofort versandfertig, Lieferzeit** 1-3 Werktage