Der Artikel wurde erfolgreich hinzugefügt.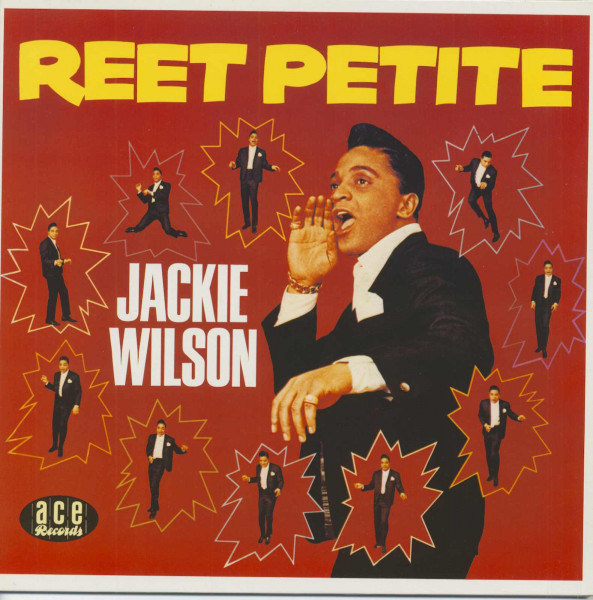 Dieser Artikel ist gestrichen und kann nicht mehr bestellt werden!
Benachrichtigen Sie mich, sobald der Artikel lieferbar ist.
Artikel-Nr.:

LPCH125

Gewicht in Kg.:

0.22
(Ace) 16 Titel - Brunswick Aufnahmen aus den Jahren 1957 bis 1963! Seltene 'Ace' LP! Jackie...
mehr
Jackie Wilson: Reet Petite (LP)
(Ace) 16 Titel - Brunswick Aufnahmen aus den Jahren 1957 bis 1963! Seltene 'Ace' LP!

Jackie Wilson, pioneer showman of the old rhythm and blues school, possessed the most acrobatic voice in black music. From sonorous full throated howls of passion to a growl this to gravel in a food blender, Wilson laced his powerfully expressive singing with polish, panache and mclismatic decoration on a heart-stopping scale. While awesome to hear, his virtuoso vocal technique never quite harnessed an intcmational reputation and British audiences paid comparatively scant attention to a twenty year career in which he accumulated over fifty U.S. chart entries including 14 Top Twenty hits. A wonderfully comprehensive artist, Wilson flew off in more directions than a wrongly addressed envelope: during the course of some thirty albums, he embraced blues, opera, soul, vaudeville, gospel, disco and cabaret banality. Whatever the mode — style or cliche — his high, mobile voice was always a thing of seminal majesty.

Wilson left an indelible imprint upon a generation of superstars. Elvis Presley left the seclusion of his mansion to watch Wilson perform and Van Morrison placed his firm approbation on record. More recently, his material has been revived by Shakin' Stevens, Dolly Parton and U.S. Soul Group, Clique. The template of Lionel Richic, Luther Vandross and Peabo Bryson, there arc those who believe Wilson's memory outshines the brightest of contemporary soul singers. Born Jack Leroy Wilson in Detroit, Michigan on 9th June 1934, he experienced 2 disciplined but loving childhood. His working class, church-going parents encouraged religious singing but disapproved of their son's early interest in boxing. He won the amateur welterweight Golden Gloves title in 1950 (having given a false age to qualify) but rarely referred to his short-lived professional career: as 'Sonny' Wilson he won only two of his ten fights.

In common with neighbourhood friends, including Levi Stubbs and Little Willie John, Wilson's tastes turned towards popular music. At work, above the roar of the auto plant assembly line, he was heard to mimic Al Jolson and, somewhat later, Clyde McPhatter, lead singer with Billy Ward's Dominoes, the first B&B group to place 2 record on Billboard's Top Thirty. During his spare time, Wilson joined the Ever Ready Gospel Singers. He also sang with The Thrillers, 2 quartet containing Hank Ballard, another important link in the growth of church derived R& B. In 1951, Wilson recorded 'Danny Boy' for Dizzy Gillespie's Dee Gee Records and appeared at Detroit's Paradise Theatre where Johnny Otis hosted a talent contest. Wilson didn't win but Otis encouraged his ambitions. In fact, Otis wrote 'Every Bcat Of My Heart' for Wilson; it was recorded instead by the Royals and, some years later, Gladys Knight. Billy Ward was equally impressed: he took Wilson's telephone number and, within a year, Wilson joined the Dominoes for tours. He spoke of his two-year appren-ticeship in suitably humble terms:— 'I fell in love with Clyde's voice: I watched him and listened'. The Soul-stirrers, Louis Jordan, Ira Tucker of the Dixie Hummingbirds, The Mills Brothers, Vaughn Monroe, Mario Lanza and the lnkspots were among Wilson's other major influences but Al Jolson probably played the most vital role in shaping Wilson's ideas. 'Jolson fathered rock 'n' roll' he would tell reporters, 'more so than Elvis.lt was Jolsonwho used to get on his knees and go into all sorts of contortions to put his song across'. Wilson was equally quick to acknowledge his debt to Billy Ward's vocal coaching:— 'I learned just about everything I know from him. Breath control.. . and how to dance during one number and then come back and sing a ballad. That's hard'.

Wilson finally replaced McPhatter as lead singer with the Dominoes in 1953. This is not the place to skim through his 40 or so tracks with Ward's highly influ-ential group — most arc neatly documented on a four volume archive swoop containing all the Dominoes' records for Federal and King (Gusto/King 5005x —5008x). Although one of these reached the R&B charts ('Rags to Riches' got to No. 3 in late 1953), Wilson first brushed the national Top thirty as lead singer on the group's Dccca recording of 'St. Therese Of The Roses' M 1956. Thus inspired, he left the Dominoes to pursue a solo career. Al Green, a famous theatrical agent who managed Johnnie Ray,Todd Rhodes and Lavern Baker, acquired Wilson's management from Billy Ward and secured a Brunswick recording con-tract under the supervision of house orchestra leaders, Dick Jacobs and Milton DcLugg. At first, the team relied on the songs of Berry Gordy Jnr., a one time professional featherweight who pitched his efforts to performers at .other of Al Green's business ventures, Detroit's Flame Showbar. Gordy, who'd met Wilson on the fight circuit during the late forties, collaborated with Gwendolyn Gordy, his younger sister, and Wil-son's cousin, Billy Davis. who wrote under the pen name of Tyran Carlo. Gordy and Davis attended Wil-son's recording sessions at the Pythian Temple in New York; they wrote his first six hits and much more, including ten of the songs on his first two albums.

'Reet Petite'', Wilson's Brunswick debut, failed to dent the U.S. Top Fifty but made an enormous impact in Britain (Number Six in 1957). Novelty rock 'n' roll, it was not a coherent statement so much as a storm-tossed word salad about a girl who filled her clothes from head to toe. High pitched and ecstatic, Wilson ripped it up with considerable brio. ''Reet Petite' was a funny one' said Wilson, 'Berry wrote it the way I sang it so if I hadn't come along, God knows who could have recorded it. Probably Bobby Lewis (the Detroit 'Tossin' And Turning' singer) was the only guy I know who could Ave ever gotten close. Him . . . and maybe Screaminlay Hawkins'. Rock 'n' Roll apart, Berry Gordy was much taken with the kind of lavish, major chord compositions which large companies reserved for their stars of stage and screen. 'To Be Loved', covered in Britain by Malcolm Vaughan, paved the way for a slew of lachrymose ballads with strings, monologues and huge crescen-does. While such Kleenex-wrapped corn lacked the finesse of the highest Tin Pan Alley traditions, it proved successful with middle-class blacks and filled the gap vacated by Roy Hamilton in the mid-fifties. 'I'm Wanderin—, Wilson's third single, is a further example.

Wilson wanted to rock too and, when they shared those ideals. Gordy and Davis never failed to please. 'Lonely Teardrops', 'That's Why' and 'I'll Be Satis-fied' established Jackie Wilson as a regular Top Twenty entrant. This triptych, with flute or tambou-rine in attendance, reflected the first tentative realization of a Northern soul sound. The songs were perfect vehicles for Wilson's vocal tricks and the over-all flavour was frothier than most rock 'n' roll: it's said that singer/songwriter Eddie Holland sang on at least some of Gordy's demonstration discs, and, in retro-spect, Wilson's early sound was distinctly Motov:nish. Gordy claimed not to have prospered from Wilson's successes, however:— 'You can go broke with hits if someone else is producing them' he complained. Within months, he would inaugurate the Tamla-Motown labels, where, freed of some of the con-straints imposed by the white-owned record industry, he would quickly consolidate the craft he had learnt on Wilson's first Brunswick sessions.

Wilson sang his seventh hit, 'You Better Know It'', in the film Go Johnny Go.bringing his slick, awesomely energetic stagecraft to a wider audience. His back-flips, pretty footwork and legendary sexuality brought comparisons with Elvis and almost as much criticism. 'What mother', wrote one lady in a letter to Soul. 'Would let her daughter see Jackie Wilson? He puts on one of the most obscene performances I've ever seen in my life. If people were supposed to act like that man does in public, then we wouldn't wear clothes and have our own houses. Everyone would just run around nude and party in the scree.. I suggest you quit run-ning stories and pictures on that man until he either cleans up his act or quits singing altogether. To think white people got upset over Elvis Presley'. The man himself — renowned for microphone copulation and toying with his flies — was not unduly perturbed: — 'I'd have to say that I got as much from Elvis as he got from me but I wasn't that vulgar, not really dirty vulgar'. Truth is, in the mightily perspiring flesh, Wilson, like Elvis or Jerry Lee Lewis, was as much a prodigy of nature as a rock 'n' roll singer.

By 1958 Al Green had died leaving Wilson's management to his 23 year old assistant, the hustling As Tarnopol who swiftly remodelled Wilson's talent in a striking new direction. A succession of adaptations from classical themes brought enormous sales. 'Night' (Number 4) was lifted from Camille Saint-Saens' 'Samson And Delilah' while 'Alone At Last' intro-duced a Tchaikovsky piano concerto (B-Flat Minor) to the Top Ten. 'My Empty Arms', a pop version of Lconcavallo's 'On With The Motley' from 'I Pagliacci', was a third example. Some thought Wilson was ill-served by a manager who wanted to turn him into an opera singer (the sequence began when Tarno-pol heard Wilson fooling around with Mario Lanza songs) but the singer had no such reservations: — 'Now they know I'm not just 2 screamer' he remarked, 'I'm proud to be accepted by the white world without losing my black audience'.

Wilson's dual appeal was carefully calculated. Whites who flipped his records over found a dazzling array of blues-ballads: songs like 'A Woman, A Lover, A Friend', 'Tear Of The Year' and the poignant master-piece, 'Doggin Around'', were well in keeping with Afro-American traditions and all reached the higher echelons of the pop and R&B charts. (Parenthetically, some of Wilson's best material was attributed to Nat Tamopol's relations e.g. 'Doggin Around', originally credited to Tarnopol's aunt, Lena Agree, was written by Alonzo Tucker, Wilson's life-long friend).

Among the lesser-known selections here ... a brace of rockers from Wilson's first album including 'Why Can't You Be Mine', 'If I Can't Have.You' and the stupendous 'It's So Fine'. Asa vehicle for Wilson's vocal contortions, no song could be better suited. The first Brunswick recording of 'Danny Boy' (from the same source and immeasurably superior to the 1965 hit) also illustrates Wilson's fantastic range (D to high C) and melismatic prowess. 'Come Back To Me', the selkomposed flip of 'To Be Loved', was origi-nally promoted as the top deck; listen closely and you'll detect the origin of the !sky Brothers' 'Shout'. There are two songs from Wilson's third album — the title track, 'So Much', and the classy 'I Know I'll Always As . . . ', better known as 'Every Day Every Way' by the Hollywood Flames. Finally, there arc two ducts with Linda Hopkins: the frantic 'Do Lord' and their incomparable version of 'Shake A Hand', a Top Fifty hit in 1963.

By 1961, Wilson had everything he wanted: a wife and four children; a palatial home in Highland Park, Michigan; Apollo Theatre box office records and Cashbox Entertainer of the Year Award. In the early hours of 15th February 1961, after a business meeting and a late movie, he headed back to his New York flat. Passing through the lobby, he noticed a fan he'd seen at many local concerts. As politely as he could, he spurned her request to talk and went upstairs to his apartment. Moments later he answered a knock: the woman stood in the hall where she explained, quite simple, that she was going to shoot herself. Wilson lunged for the 38 calibre revolver in her waist-band and the couple tangled on the floor. A bullet entered his lower back and another lodged in his abdomen. Stumbling out into the street, he was rushed to Roosevelt Hospital where he fought for his life. Juanita Jones, a 28 year old ex-Army Wac, was taken away for questioning. 'I'm all mixed up' she sobbed, 'I hope I didn't hurt him'.

The incident very nearly crippled Wilson's career as well as his health:— 'It almost put me away for good' he recalled, 'it took some time, some good doctors and a lot of help from the man upstairs before I got out hospital'. Loss of earnings ran to $300,000 and, by the time he recovered, Motown was easing black balladeers from the charts. Wilson responded by re-introducing a church rasp to his voice and a frenetic tempo to his material. 'I Just Can't Help It', 'Baby Workout' (with Gil Askey's big band arrangement) and 'Shake Shake Shake' were designed to meet the vanguard of gospel-inspired soul music and nonetheless enjoyable for that. The lyrics were never meant to be carved in stone but the pace and performance re-main exciting. In the wake of the 'British Invasion', Wilson's follow-ups concealed a sense of deep bewilderment: 1964/1965 were particularly bad years. Once guaranteed to reach the Top Twenty, his records now hovered around the lower reaches of the Hot Hundred. 'No Pity (In The Naked City)' caught a whiff of the deep soul spirit but, overall, Wilson slipped towards the reject pile and Tarnopol's choice of material became increasingly confused. The pair tried dance-crazes, Christmas Carols, general oldies, inspirational beat-ballads and more psucdo-operatics: in all, some nine or ten records failed to dent the charts. Wilson finally escaped the creative thongs of New York by moving his recording base to the CBS studios in Chicago. There in the autumn of 1966, he cut 'Whispers' under the production of Carl Davis. The disc shot to number eleven. 'Higher and Higher', thought by many to be his best recording, scorched the Top Ten the following year. Wilson appreciated his good fortune:— 'My luck really changed because Carl came up with some good stuff. I always wanted to try things like that and to me 'Higher' was more gospel than R&B, nearer to what I'd sung as a kid. I felt more at home'. 'Higher and Higher' and 'I Get The Sweetest Feeling' became hits in Britain in 1969 and 1972. By then, despite a brief liaison with Count Basic, Wilson's U.S. fortunes had waned again. In a revealing inter-view with Bob Fisher, he admitted that politicized black consciousness had brought its problems:— 'I found it difficult to adjust, very much so. All of a sudden black was black and white was white and each wanted to perform his own music. For someone like me who had been used to both audiences it was an insult to record one thing and not the other. It left me quite shattered'. Conflict between his record company and management contributed to the downward spiral. There were R&B hits -'You Got Mc Waking' for example — but nothing to set the pop charts ablaze. Amid rumours of alcoholism, drug addiction and complex financial difficulties. Wilson joined the oldies circuit.

On 29th September 1975 at the Latin Casino. Camden, New Jersey, Wilson suffered a massive heart attack during his performance with the Dick Clark Revue. He hit his head as he fell and lapsed into a coma. 'Get Up' hollered Clark, 'That's a great act but get up'. The Coasters' Cornel Gunter applied resuscitation but it was too late. Wilson was taken to Cherry Hill Medical Centre where severe brain damage was as-cribed to oxygen starvation. Although he regained consciousness, his abilities were totally impaired. Unable to walk, talk or feed himself, he communicated via sounds and blinks. Time Barrier Express published photos of the great man with his eyes pointing straight up through the top of his head. The sense of waste was devastating.

In the years that followed, Wilson was transferred from one sterile institution to another. Barry White contributed $10,000 towards his care while The Spinners, the Asbury Dukes and others raised some $70,000 at benefit concerts. It wasn't enough. The IRS pursued a six figure tax bill and the Village Voice reported sickening allegations of mistreatment and neglect. On 21st January 1984, after eight years in a twilight limbo, Jackie Wilson's soul finally ebbed away. Funeral services were held at the Baptist Church on Detroit's Chrysler Drive where Wilson first talked that talk and walked that walk. Berry Gordy, The Spinners and The Four Tops were among the 1000 plus congregation and Pervis Jackson delivered the most appropriate tribute:— 'He was an inspiration, a legend. I don't feel he'll ever be duplicated'.



Artikeleigenschaften von

Jackie Wilson: Reet Petite (LP)
Albumtitel:

Reet Petite (LP)

Genre

Rock'n'Roll

Geschwindigkeit

33 U/min

Plattengröße

LP (12 Inch)

Record Grading

Mint (M)

Sleeve Grading

Near Mint (NM or M-)

Artikelart

LP

EAN:

4000127807854

Gewicht in Kg:

0.22
Jackie Wilson Lonely Teardrops Obwohl er mit To Be Loved und Reet Petite...
mehr
"Jackie Wilson"
Jackie Wilson
Lonely Teardrops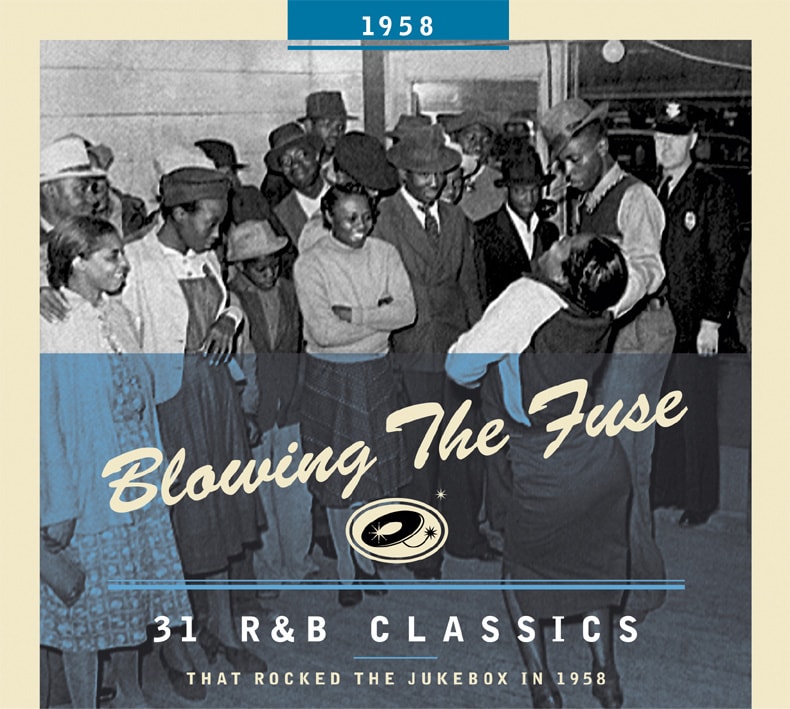 Obwohl er mit To Be Loved und Reet Petite beachtlich gut abgeschnitten hatte, gelang Jackie Wilsons großer Durchbruch mit Lonely Teardrops. Die Autoren/Produzenten waren Berry Gordy, der natürlich Motown Records gründete, und Roquel Billy Davis aka Tyran Carlo, der später für Chess produzieren und I'd Like To Teach The World To Sing mitschreiben würde. "Wir wussten nicht einmal, dass wir bezahlt werden sollten", erzählte Davis 2003 von seinem Deal mit Wilsons Manager Nat Tarnopol. Davis wuchs im Norden Detroits auf und war ein Cousin von Wilson (ihre Väter waren Onkel und Neffe).
Er war auch ein Cousin des verstorbenen Lawrence Payton of the Four Tops. Bei der Lonely Teardrops Session sagte Davis zu Bob Pruter: "Der Song begann als langsamer Blues, aber wir änderten ihn im Studio, um ihn optimistischer zu machen. Während dieser Zeit war das Cha-Cha sehr beliebt in Detroit, und wir versuchten,'Lonely Teardrops' mehr Cha-Cha-Geschmack zu verleihen. Wilson sang mit adernackendem Überschwang, und Davis und Gordy entlockten einem kleinen Ensemble einen bemerkenswert vollen Klang. Abgesehen von einem Bariton-Saxophon, gab es nur Gitarren, Bass, Perkussion und Chor. Gitarrenarpeggios ersetzten die Pizzicato-Saiten, die Gordy und Davis wahrscheinlich wollten.
Das Tamburin wurde später in unzähligen Motown-Produktionen eingesetzt. Als die Isley Brothers den Song auf der Bühne aufführten, tauschten sie auf der Linie "say you will" hin und her und improvisierten nach einigen Berichten einen völlig neuen Song, Shout, aus Wilsons Outro. Andere Berichte haben jedoch die Isleys, die Shout from Come Back To, den Flip von To Be Loved, improvisieren. Wilson und seine Umgebung hatten keinen Grund, von der Vorstellung von Lonely Teardrops enttäuscht zu sein. Er erreichte die Spitze der R&B-Charts und Platz 7 der Pop-Charts.
Various - Blowing The Fuse 1958 - Classics That Rocked The Jukebox

Read more at: https://www.bear-family.de/various-blowing-the-fuse-1958-classics-that-rocked-the-jukebox.html
Copyright © Bear Family Records
Bewertungen lesen, schreiben und diskutieren...
mehr
Kundenbewertungen für "Reet Petite (LP)"
Bewertung schreiben
Bewertungen werden nach Überprüfung freigeschaltet.
Weitere Artikel von Jackie Wilson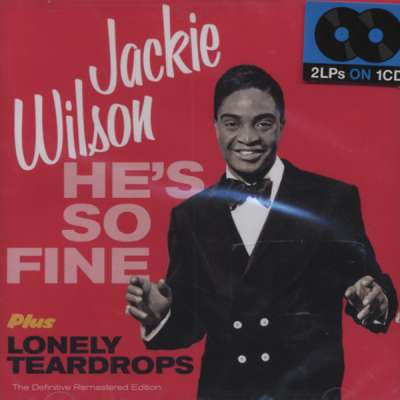 Jackie Wilson: He's So Fine & Lonely Teardrops...plus
Art-Nr.: CD263393


Artikel muss bestellt werden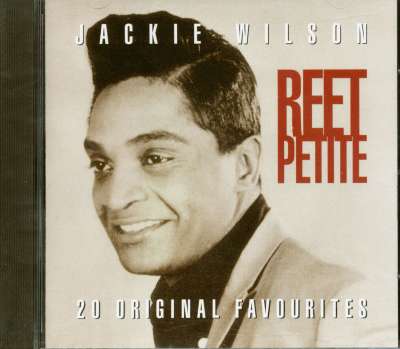 Jackie Wilson: Reet Petite (CD)
Art-Nr.: CD304282


Sofort versandfertig, Lieferzeit** 1-3 Werktage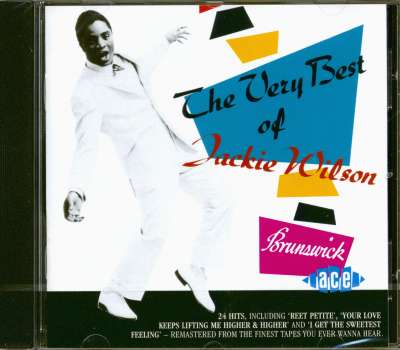 Jackie Wilson: The Very Best Of Jackie Wilson (CD)
Art-Nr.: CDCHK913


Artikel muss bestellt werden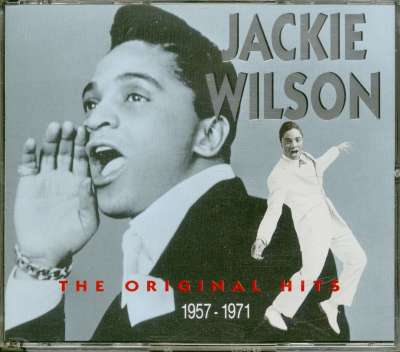 Jackie Wilson: The Original Hits (2-CD)
Art-Nr.: CDDCD5284


Artikel muss bestellt werden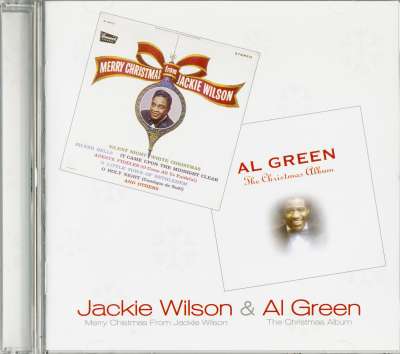 Jackie Wilson & Al Green: Merry Christmas From Jackie Wilson - Al Green's...
Art-Nr.: CDDIAB875


Sofort versandfertig, Lieferzeit** 1-3 Werktage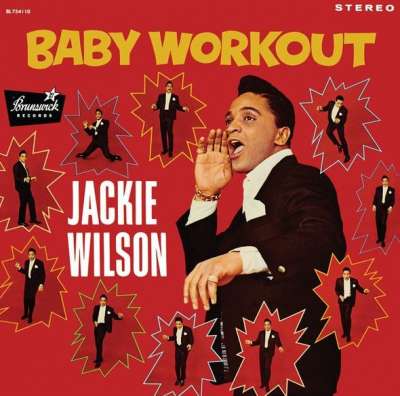 Jackie Wilson: Baby Workout (LP, 180g Vinyl)
Art-Nr.: LPBL754110


Sofort versandfertig, Lieferzeit** 1-3 Werktage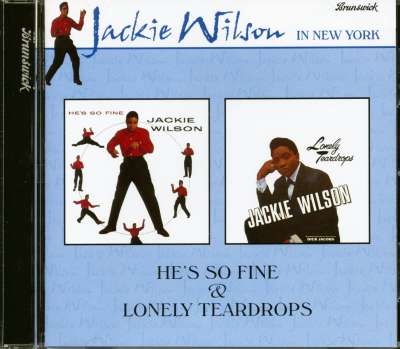 Jackie Wilson: He's So Fine - Lonely Teardrops (CD)
Art-Nr.: CDDIAB867


Dieser Artikel ist gestrichen und kann nicht mehr bestellt werden!