Wer war/ist

The Enchanters

? - CDs, Vinyl LPs, DVD und mehr

The Enchanters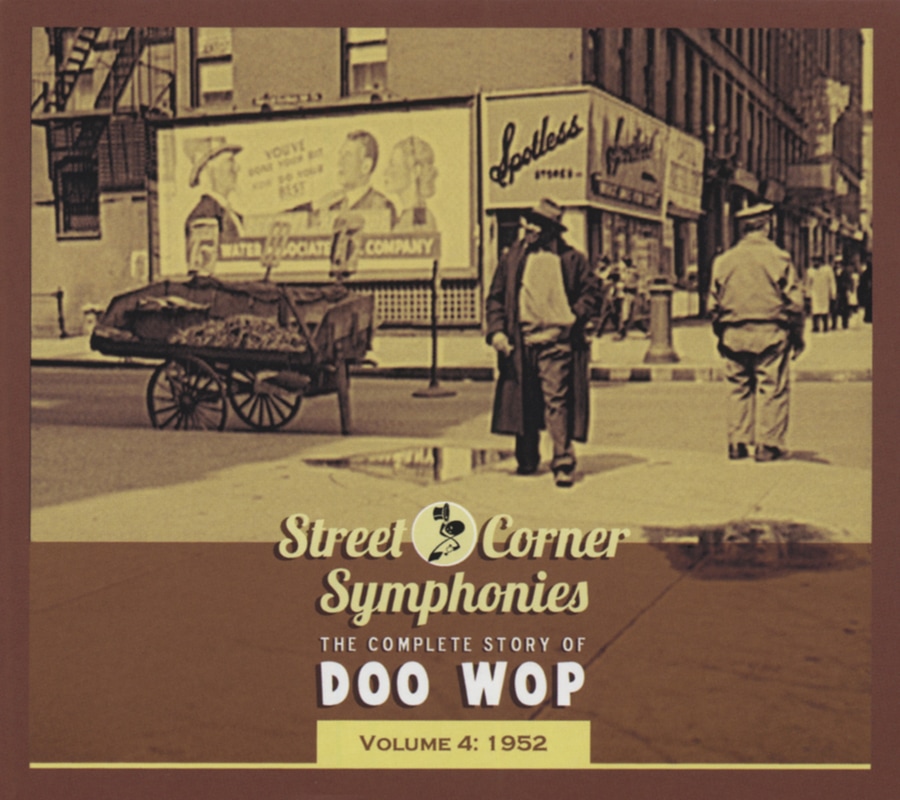 The Enchanters
I've Lost
If they weren't the first girl group to grace the R&B scene, The Enchanters clearly provided a prototype for the avalanche that would eventually follow.
Lead singer Della Simpson and low singer Frances Kelley (can't really call her a bass, after all) invited soprano Rachel Gist and alto Pearl Brice to join their endeavor, and pianist Chris Towns came in as their arranger and primary songwriting source. The Enchanters were influenced by male groups such as The Wanderers and Four Buddies; there weren't a whole lot of female precedents.
Della invited Jubilee Records boss Jerry Blaine to catch their act at a Harlem nightspot. He gobbled them up, producing their debut session in November of 1951. Their first coupling, Today Is Your Birthday (Simpson's beguiling lead exhibited considerable Billie Holiday influence) b/w How Could You Break My Heart, came out in January of '52. The label tried again that April with two more sides from the same date, I've Lost, penned by Towns, was designated the A-side. Smoky tenor sax and the unusual Hawaiian guitar that Jubilee used behind several groups during this era enhanced Della's torchy lead (Housewife Blues sat on the flip).
Rachel and Pearl decided to settle down by year's end, but Della, Frances, and Towns carried on. They found Gloria Alleyne and Sherry Gary, renamed their group The Dell Tones, and made a 1953 single for Brunswick and a '54 platter for Rainbow. Gloria exited in mid-1954 to pursue a solo career; a decade later she'd nail a sizable pop hit with the sultry I Wish You Love under her snazzy stage name, Gloria Lynne. By the time The Delltones (new spelling) made a '55 single for Baton, only Della and Chris remained from The Enchanters (Baton released a '56 followup as well). Various members of The Delltones joined forces with The Orioles to form a nine-person aggregation billed as The Kings and Queens on a '57 single for Danny Robinson's Everlast label.
Della went on to marry Paul Griffin, then The Orioles' pianist but later one of New York's busiest soul keyboardists. Her role as founder of one of R&B's earliest girl groups has remained a secret to all but the most dedicated doo-wop aficionados.
Bill Dahl
Various - Street Corner Symphonies Vol.04
1952 The Complete Story Of Doo Wop


Read more at: https://www.bear-family.de/various-street-corner-symphonies-vol.04-1952-the-complete-story-of-doo-wop.html
Copyright © Bear Family Records
Copyright © Bear Family Records® Alle Rechte vorbehalten. Nachdruck, auch auszugsweise, oder jede andere Art der Wiedergabe, einschließlich Aufnahme in elektronische Datenbanken und Vervielfältigung auf Datenträgern, in deutscher oder jeder anderen Sprache nur mit schriftlicher Genehmigung der Bear Family Records® GmbH.
Weitere Informationen zu The Enchanters auf de.Wikipedia.org
Für die Filterung wurden keine Ergebnisse gefunden!