Rock/Pop CDs, Vinyl-Schallplatten und Bücher über die Musikgeschichte
Für die Filterung wurden keine Ergebnisse gefunden!
Sylvie Vartan: Sylvie (CD)
Art-Nr.: CDREV1014

(Rev-Ola Records) 29 Tracks - Stell' dir vor, du würdest eine Welt schaffen, in der deine schicke Lieblings-Popsängerin ein paar humorige Platten auflegt, die nach und nach Hit für Hit werden, die im Fernsehen und in den Medien zu sehen...
The Fire Escape: Psychotic Reaction (LP)
Art-Nr.: LPGNP2301

(GNP Crescendo Records) 10 Tracks - Das einzige Album dieser mysteriösen Band, die 1967 von den Produzenten Kim Fowley und Michael Lloyd gegründet wurde. Das Album mit Coverversionen wurde von hauptsächlich unbekannten Session-Musikern...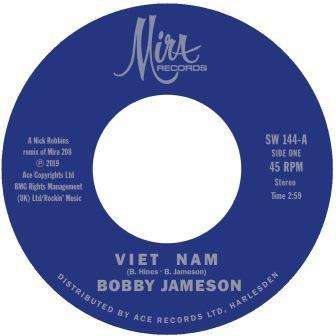 Bobby Jameson: Viet Nam (7inch, 45rpm)
Art-Nr.: 45SW144

(Ace Records) 2-Track Single Repro - 45 U/min, breites Mittelloch - Viet Nam' wurde ursprünglich 1966 auf Mira-Akten veröffentlicht, verschwand aber spurlos. Weit davon entfernt, mit seinem furchterregenden Bo Diddley Beat, der heulenden...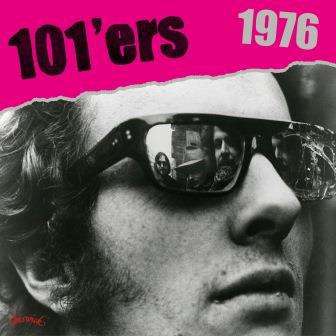 The 101ers: 1976 (7inch, EP, 45rpm, SC, PS)
Art-Nr.: 45NSW1

(Chiswick Records) 4 Track-EP - 45 U/min, Bildhülle, kleines Mittelloch! Zum ersten Mal überhaupt werden die vier von den 101'ers aufgenommenen Chiswick-Label Tracks auf einer Extended Play 7" Vinylplatte zusammengefasst. Es war 1976,...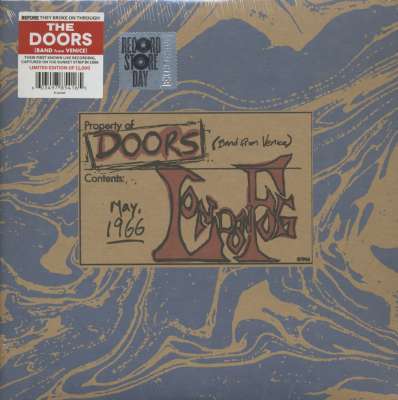 The Doors: Live At London Fog 1966 (LP, 10-inch, Ltd.)
Art-Nr.: LP557796


Sofort versandfertig, Lieferzeit** 1-3 Werktage
(Rhino) 9 tracks Die ersten bekannten Live-Aufnahmen von The Doors, die 1966 auf dem Sunset Strip aufgenommen wurden.
The Ace Of Cups: It's Bad For You But Buy It (LP, 180g Vinyl)
Art-Nr.: LPHIQ061

(Big Beat Records) 9 Tracks - Eine der herzerwärmendsten Zusammenkünfte der letzten Zeit war das Wiederaufleben der Ace Of Cups, der bahnbrechenden All-Women-Band, die Ende der 1960er Jahre die Bühnen der psychedelischen Ballsäle von San...
Various: Jon Savage's 1965-1968 The High Sixties On 45...
Art-Nr.: LPXXQLP2060

(Ace Records) 32 Tracks - Klappcover - Über vier Seiten von zwei 33 U/min 12-Zoll-Alben verteilt, ist dies ein Liebesbrief an die 7-Zoll-Single. Seit 2016 arbeitet der Autor Jon Savage mit Ace Records an einer Kartierung der mittleren...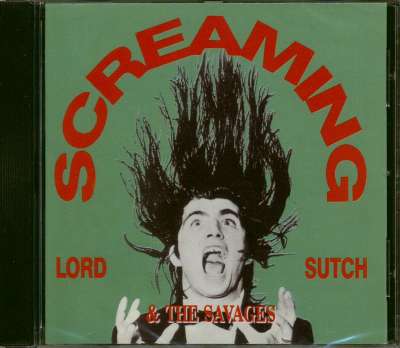 Screaming Lord Sutch: Screaming Lord Sutch And The Savages (CD)
Art-Nr.: CDP798044


Sofort versandfertig, Lieferzeit** 1-3 Werktage
(EMI) 18 Tracks - 1961-1991 - Original Lord Sutch und Joe Meek Produktionen. Digital remastert in den Abbey Road Studios 1991. 8-seitiges Faltblatt mit Notes und Photos!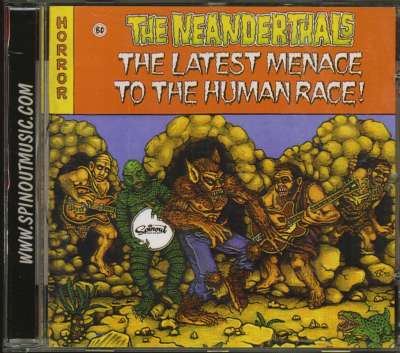 The Neanderthals: The Latest Menace To The Human Race (CD)
Art-Nr.: CDSPIN029


Sofort versandfertig, Lieferzeit** 1-3 Werktage
(Spinout Records) 12 Tracks - Jungle Zombies, Hula Babies and Betty Lou's new tattoo!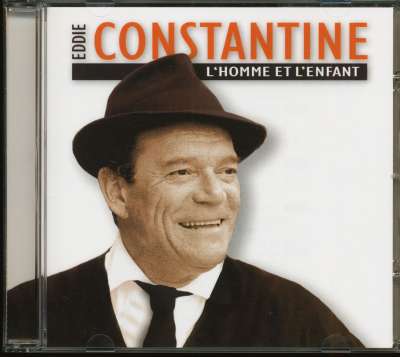 Eddie Constantine: L'Homme Et L'Enfant (CD)
Art-Nr.: CDMEM223629


Sofort versandfertig, Lieferzeit** 1-3 Werktage
(The Intense Music) 23 Tracks - 1951-1955 - 'Lemmy Caution' singt! Feat. Tanya Constantine und Edith Piaf!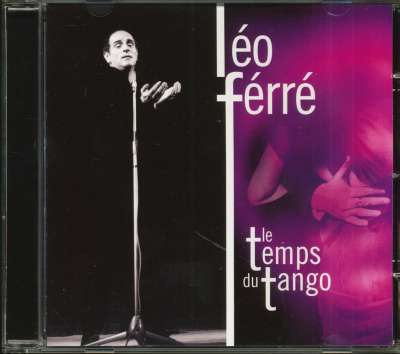 Léo Férré: Le Temps Du Tango (CD)
Art-Nr.: CDMEM232712


Sofort versandfertig, Lieferzeit** 1-3 Werktage
(The Intense Music) 13 Tracks - Originalaufnahmen, Odeon 1958!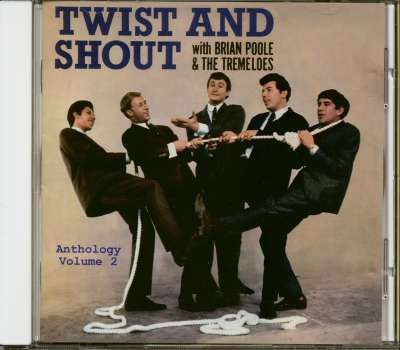 Brian Poole & The Tremeloes: Twist & Shout - Anthology Vol.2 (CD)
Art-Nr.: CDOX4550


Sofort versandfertig, Lieferzeit** 1-3 Werktage
(Oxford) 30 tracks 1963-1965 with 8 page booklet