Wer war/ist

Wilbert Harrison

? - CDs, Vinyl LPs, DVD und mehr

Wilbert Harrison

Kansas City ist inzwischen schon ewig lange ein geheiligter Blues-Standard. Darum wird häufig vergessen, dass der Song, bevor die im Februar 1959 von Wilbert Harrison für Bobby Robinsons Fury-Label aufgenommene Version R&B- und Pop-Spitzenreiter wurde, ein Flop war. Der texanische Pianist Little Willie Littlefield hatte die Originalversion der Komposition von Jerry Leiber und Mike Stoller 1952 erfolglos für Federal eingespielt. Little Richards glühend heiße Interpretationen Mitte der 50er Jahre blieben damals unveröffentlicht.

Harrison überredete Robinson, die Nummer mit ihm aufzunehmen. Schließlich gewährte ihm der Platten-Boss aus Harlem eine Session, zu der Wilbert erst erschien, als die Band schon wieder einpackte. Bobby ließ noch mal 40 Dollar springen, um den Laden für weitere 15 Minuten zu mieten. Harrison setzte sich ans Klavier und nahm umgehend einen Klassiker auf. Der schräge Rhythmus wurde ergänzt durch die beißende Leadgitarre und die schmatzenden Akkorde des New Yorker Session-Stars Wild Jimmy Spruill. Dummerweise informierte Wilbert Bobby nicht, dass der Song nicht von ihm stammte, so dass ihm diverse Coverversionen Konkurrenz machten. Trotzdem erreichte Harrison im Frühling des Jahres die Spitze der Pop- und R&B-Charts. Selbst auf Jamaika hörte man genau zu; der Offbeat-Rhythmus des Songs half vermutlich, Ska auf den Markt zu bringen.

Harrison wurde am 5. Januar 1929 in Charlotte, North Carolina, geboren. Sein musikalischer Ansatz war eine merkwürdige Mischung aus Country, R&B, Gospel und sogar Calypso. Nachdem er 1950 aus der Navy entlassen wurde, landete Wilbert in Miami, einer Stadt, deren R&B-Plattenszene von Henry Stone kontrolliert wurde. Harrison spielte 1953 sein Debüt für Stones Glades-Logo ein und machte weitere Aufnahmen für Chart und DeLuxe, bevor er sich nach Newark, New Jersey, verabschiedete und beim Savoy-Label unterschrieb. Wilberts vielseitige Einspielungen für Savoy begannen Mitte 1954 und endeten 1957, als ihn der Chef von Savoy, Herman Lubinsky, rauswarf.

Harrison dachte, er sei frei von Vertragsverpflichtungen, als Kansas City die Charts hochschoss. Doch Lubinsky war anderer Meinung, was zu weiteren Rechtsstreitigkeiten führte. Wilbert blieb schließlich bei Fury und nahm weitere 45er auf (Cheating Baby, die Fortsetzung Goodbye Kansas City, The Horse und seine unvergessene letzte Fury-Single Let's Stick Together), ohne seinen strahlenden Moment im Rampenlicht wiederholen zu können. Ein Jahrzehnt später triumphierte er jedoch wieder, als er seinen letzten Fury-Titel für Juggy Murrays Sue-Marke in die Brüderlichkeits-Ode Let's Work Together umwandelte. Der Song erwies sich als ansehnlicher Pop-Hit, der etliche Coverversionen nach sich zog.

Selbst als er keine Möglichkeiten für Plattenaufnahmen mehr bekam, trat Harrison weiter auf, gelegentlich als One-Man-Band. Er starb am 26. Oktober 1994 in Spencer, North Carolina.

Bill Dahl
Chicago, Illinois

Electric Blues 1939-2005. - The Definitive Collection!

Weitere Informationen zu Wilbert Harrison auf de.Wikipedia.org
Für die Filterung wurden keine Ergebnisse gefunden!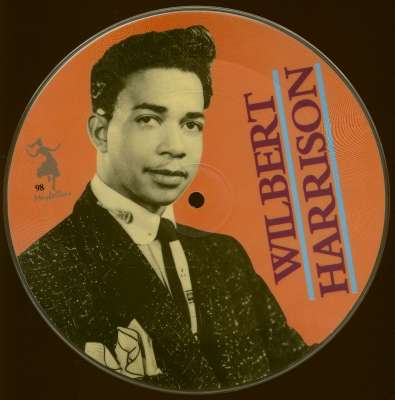 Wilbert Harrison: Kansas City - C.C. Rider (7inch, 45rpm, Picture...
Art-Nr.: 45MAYBE98

(Maybellene) 2 tracks - Limited Edition (1.000) Picture Disc - small center sehr coole Bildplatte - begrenzt lieferbar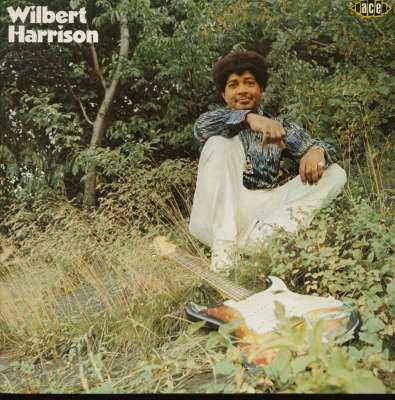 Wilbert Harrison: Wilbert Harrison (LP)
Art-Nr.: LPCHD275


Sofort versandfertig, Lieferzeit** 1-3 Werktage
(1989/Ace) 10 Titel - Wiederveröffentlichung der seltenen Buddah Vinyl LP aus dem Jahre 1971. Deutsche Pressung Stereo.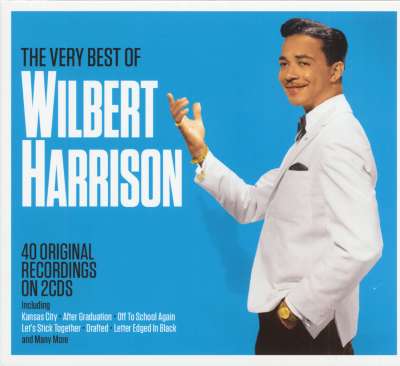 Wilbert Harrison: The Very Best Of Wilbert Harrison (2-CD)
Art-Nr.: CDDAY298


Sofort versandfertig, Lieferzeit** 1-3 Werktage
(One Day) 40 Tracks - Deluxe Digipack - Mit Liner Notes, seltenen Fotos und Aufzeichnungsdaten! Originalaufnahmen 1953-1962!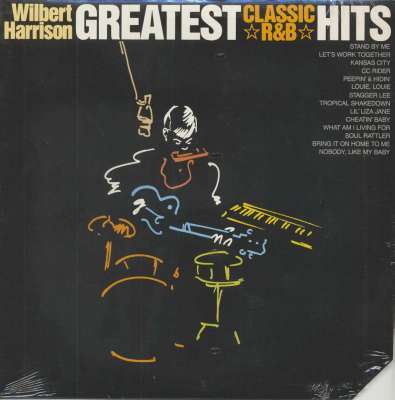 Wilbert Harrison: Greatest Classic R 'n' B Hits (LP)
Art-Nr.: LPGR0960

(1986/Grudge) 14 Titel, Cut-out LP! Original versiegelt!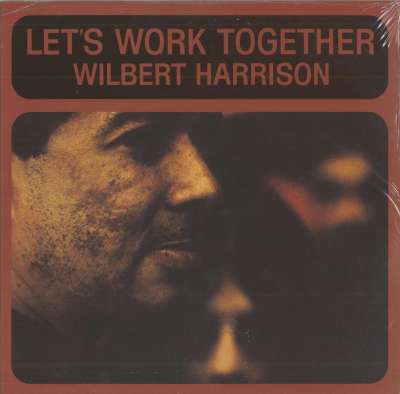 Wilbert Harrison: Let's Work Together (LP)
Art-Nr.: LPOL5295

(1983/Line) 11 Titel - Reproduktion des 1969er 'Sue' Albums! Original versiegelt!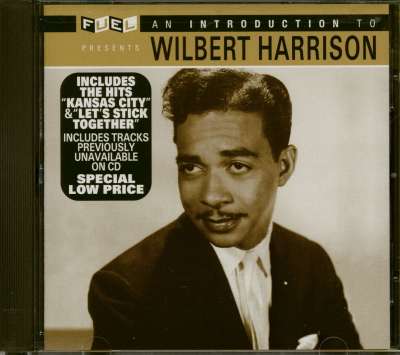 Wilbert Harrison: An Introduction To Wilburt Harrison (CD)
Art-Nr.: CD0615992


Sofort versandfertig, Lieferzeit** 1-3 Werktage
(FUEL) 16 Songs (44:05) mit Noten von Bill Dahl. - Known vor allem für seine klassische Version von Jerry Leiber und Mike Stoller's 'Kansas City', erschienen 1959 bei Bobby Robinson's Fury Records, und zu weniger für seinen...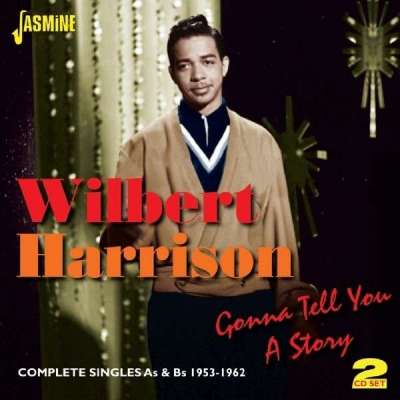 Wilbert Harrison: Gonna Tell You A Story - Complete Singles As &...
Art-Nr.: CDJAS733

(2014/Jasmine) 40 tracks 1953-62