Für die Filterung wurden keine Ergebnisse gefunden!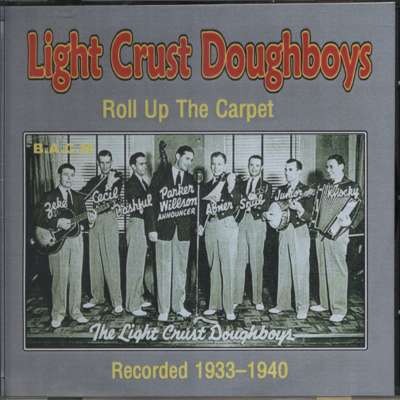 LIGHT CRUST DOUGHBOYS: Roll Up The Carpet
Art-Nr.: CDD363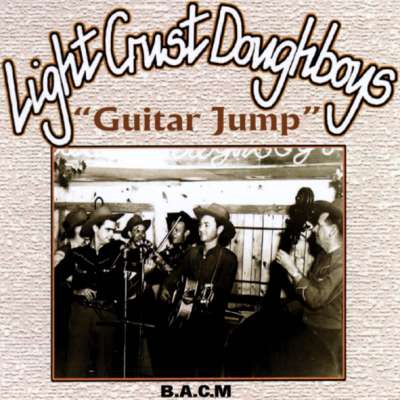 LIGHT CRUST DOUGHBOYS: Guitar Jump (CD-R)
Art-Nr.: CDD094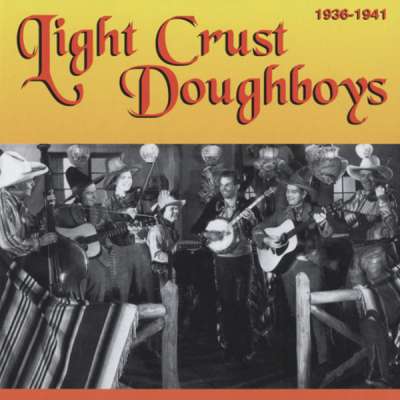 LIGHT CRUST DOUGHBOYS: Light Crust Doughboys 1936-41
Art-Nr.: CDKK37

(2007/INTERSTATE) 26 tracks with 20 page booklet
Wer war/ist

Light Crust Doughboys

? - CDs, Vinyl LPs, DVD und mehr
Light Crust Doughboys
Record Labels: RCA Vocalion, Audio Lab, Epic, Old Timey, Tishomingo, Rambler, Texas Rose The Light Crust Doughboys, eine frühe und schon längst legendäre Western Swing Gruppe, aus der zahlreiche bekannte Western Swing Musiker hervorgingen wie zum Beispiel Bob Wills, Herman Arnspiger, Milton Brown und Knocky Parker.
Der ehemalige Politiker und Burrus-Mühlen-Vertreter W. Lee O'Daniel war der Bandmanager. Er, der für die Reklame der Burrus-Mühle zuständig war und natürlich möglichst viel Mehl verkaufen wollte, tat dies mit Musik. Er hatte die "Fort Worth Doughboys" 1932 angeheuert und sie kurzerhand in "Light Crust Doughboys" umbenannt. Die Gruppe verfügte immer über die besten Musiker und der musikalische Standard war sehr hoch, obwohl die Besetzung einem häufigen Wechsel unterlag. Die Light Crust Doughboys waren noch bis in die 60er Jahre aktiv, doch an Bedeutung hatten sie bereits Anfang der 50er verloren.
Weitere Informationen zu Light Crust Doughboys auf de.Wikipedia.org