Wer war/ist

The Lollipops

? - CDs, Vinyl LPs, DVD und mehr
The Lollipops
The Lollipops started up, when they won a children talentcontest in Copenhagen in 1960 at the age of 10, 9 and 12 year. The bandmembers was the two Lundgreen-brothers Torben and Joergen and the two year older uncle Poul Petersen. In 1961-62 they played a lot in the Swedish Folkparks and got a recordingcontract with Swedish Karusell in 1963. Their first record was a cover version of Connie Francis "Lollipop Lips", but quickly the boys showed that they had talent for writing naive catchy pop and rocksongs. It was the Beatleish "Do you know", which gave them their big Swedish break-through and in the next years the three boys meet a real Lollipopmania especially in the south of Sweden. In 1965 they did their first album with only selfcomposed songs.
In September 1966 Poul Petersen left the group and Henrik Lund from Stoke Sect joined them on drums. Funny enough the breakthrough for the guys in their own country Denmark came first in 1967 with "Stop (before you break my heart)'. This was the start for a string of successful singles in Denmark. On stage and on record the group used various bassplayers among those Stig Kreutzfeldt and Hans Bandman. The Lollipops was a sixties phaenomen and in the late sixties they got problems writing rocksongs, which suited the time.
They tried to be a little progressive with "On My Way" in 1969, included here as a special bonus, but returned quickly to covers of popsongs like "Maxwell's silver hammer"(69), Goody goody gumdrops"(70) and "Ra ta ta ta" (71). The group broke up in 1971, but came back in 1973 this time mainly with songs in Danish and other string of successful hits followed. On this double CD you'll find the complete output from the group 1963-1967 plus their English singles from 1968. They made a bad album in 1968, which there wasn't room for on this collection.
Grufus


Copyright © Bear Family Records® Alle Rechte vorbehalten. Nachdruck, auch auszugsweise, oder jede andere Art der Wiedergabe, einschließlich Aufnahme in elektronische Datenbanken und Vervielfältigung auf Datenträgern, in deutscher oder jeder anderen Sprache nur mit schriftlicher Genehmigung der Bear Family Records® GmbH.
Für die Filterung wurden keine Ergebnisse gefunden!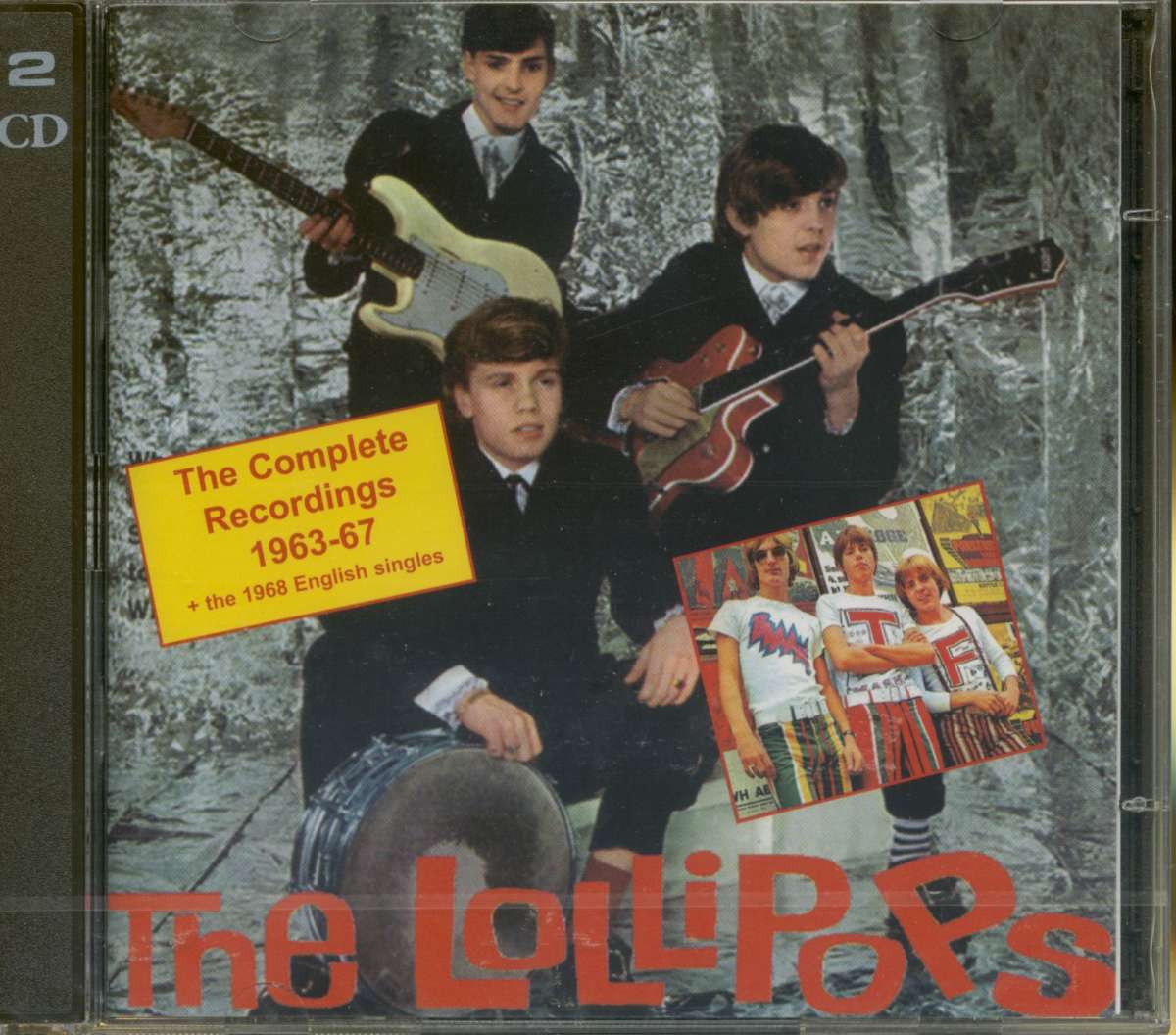 The Lollipops: Complete Recordings 1963-67 (plus 1968 GB Singles)
Art-Nr.: CDRB216


Dieser Artikel ist gestrichen und kann nicht mehr bestellt werden!
(Rock In Beat Records) 65 Tracks, die kompletten Aufnahmen dieser legendären dänischen Beat Gruppe, viele Raritäten, inkl. der seltenen englischen Singles von 1968! Ein Sammlerstück erster Güte! MM/Bear Family Records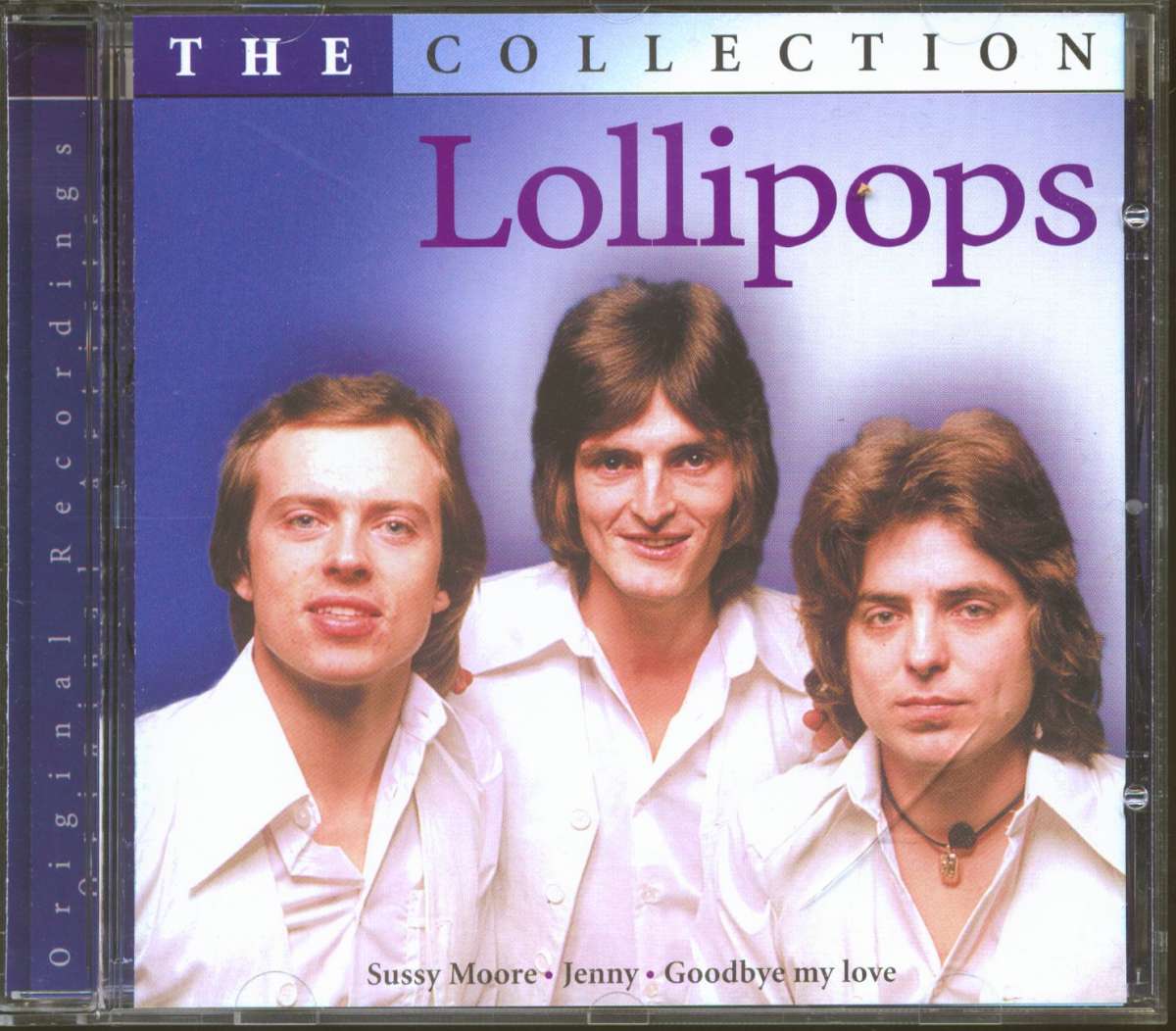 The Lollipops: The Collection (CD)
Art-Nr.: CD993902


Dieser Artikel ist gestrichen und kann nicht mehr bestellt werden!
(2000/DISKY) 12 tracks 1973-1989