Wer war/ist

Roy Acuff

? - CDs, Vinyl LPs, DVD und mehr
Roy Acuff
geb- 15. 9. 1903 in Maynardsville - Tennessee Record Labels: ARC, Melotone, Conqueror, Perfect, Okeh, Columbia, Vocalion, Harmony, Decca, MGM, Capitol, Hikkory, Rounder, Stetson Größter Hit: Wabash Cannonball (1942) Roy Acuff, Sänger, Fiddler und Komponist, gehört längst zu den legendären Gestalten der Country Music. Viele seiner Songs wurden zu Country-Evergreens, z. B. Great Speckled Bird, Wabash Cannonball, Wreck On The Highway, Fireball Mail, Night Train To Memphis und Pins And Needles.
1932 schloss sich Roy Acuff zunächst einer reisenden Medicine Show an. 1933 gründete er seine erste eigene Band, die Tennessee Crackerjacks, mit Clell Summey an der Dobro Gitarre, der 1938 durch Pete ,Bashful Brother Oswald" Kirby abgelöst wurde. Aus den Tennessee Crakkerjacks wurden im Verlauf der ersten Jahre die bis heute berühmt gebliebenen Crazy Tennesseans und später die Smokey Mountain Boys. Acuff hatte seine ersten Engagements in Tennessee und Virginia, die ersten Radioauftritte bei den Stationen WROL und KNOX in Knoxville - Tennessee. 1936 folgten die ersten Schallplattenaufnahmen bei ARC, die später von Columbia übernommen wurde.
1938 stieß Roy Acuff zur Grand Ole Opry in Nashville, wo er dem ersten großen Star, Uncle Dave Macon, die Show stahl. Acuff wurde mit seinem rauen Mountainstil und dem bei den Smokey Mountain Boys immer präsenten und meist dominierenden Dobro Sound zu einer Attraktion und ist bis heute einer der beliebtesten Stars dieser weltberühmten Show geblieben. 1942 gründete Acuff zusammen mit dem Komponisten Fred Rose den Musikverlag Acuff-Rose, heute eines der wichtigsten Verlagshäuser im Business.
Der "King Of Country Music", wie man Roy Acuff immer gerne genannt hat, verkaufte im Verlauf seiner über 50jährigen Karriere weit über 30 Millionen Schallplatten- sein größter Hit "Wabash Cannonball" wurde ein Millionseller. Besonders sehenswert ist Roy Acuffs Musikmuseum im Opryland Park von Nahville. 1962 bereits wurde Acuff in die Country Music Hall Of Fame aufgenommen.
Für die Filterung wurden keine Ergebnisse gefunden!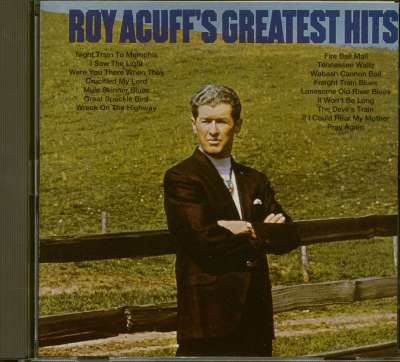 Roy Acuff: Roy Acuff's Greatest Hits (CD)
Art-Nr.: CD9832562


Sofort versandfertig, Lieferzeit** 1-3 Werktage
(1993/Sony) 15 tracks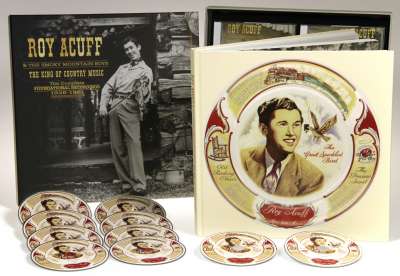 Roy Acuff & The Smoky Mountain Boys: The King Of Country Music, The Foundational...
Art-Nr.: BCD17300


Sofort versandfertig, Lieferzeit** 1-3 Werktage
9-CD / 1-DVD Box (LP-Größe) mit 184-seitigem gebundenem Buch, 128 Einzeltitel. Gesamtspieldauer 10 Stunden 56 Minuten. • ''Er ist der größte Sänger, den diese Musik je hervorgebracht hat. Du hast ihn gebucht und Du wusstest, die Massen...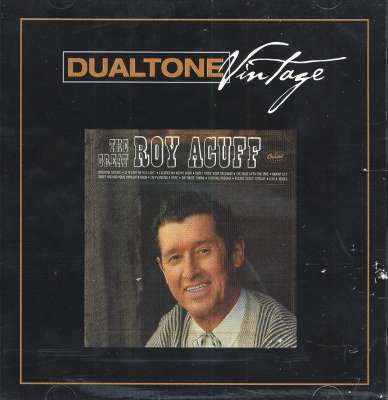 Roy Acuff: The Great Roy Acuff (1964)
Art-Nr.: CDDUAL1105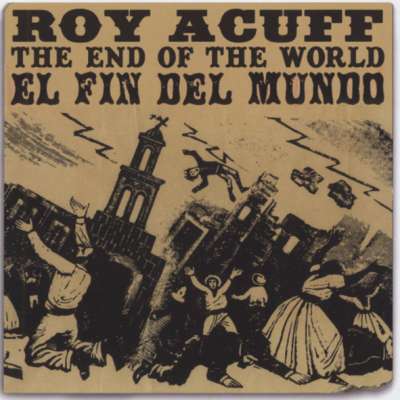 Roy Acuff: The End Of The World
Art-Nr.: CDPSALM2330

(2010/RIGHTEOUS) 23 tracks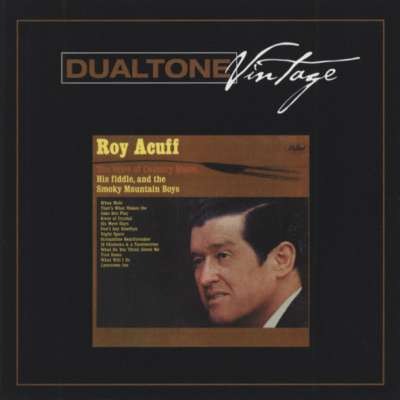 Roy Acuff: The Voice Of Country Music (Cut-Out)
Art-Nr.: CDXDUAL1107

(2002/DUALTONE) 12 tracks - rare 1965 Capitol Album with 50s material - few copies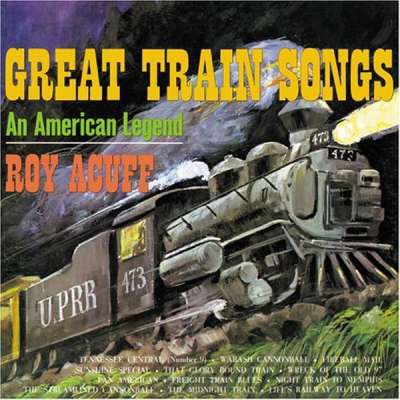 Roy Acuff: Great Train Songs - An American Legend
Art-Nr.: CDVSD66730

(2006/VARESE) 12 tracks Hickory 1965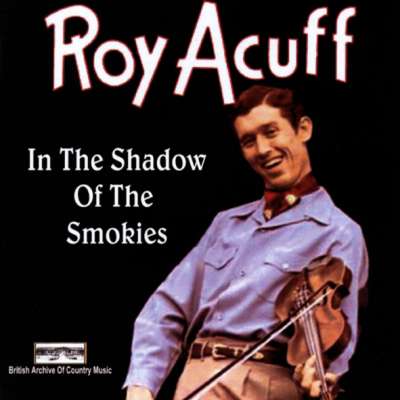 Roy Acuff: In The Shadows Of The Smokies (CD-R)
Art-Nr.: CDD089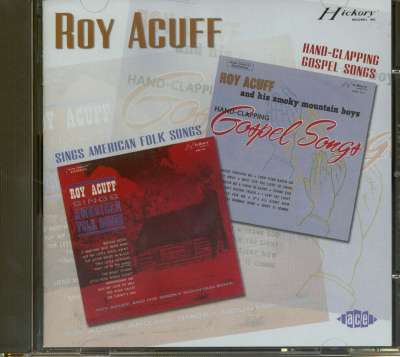 Roy Acuff: Sings American Folk Songs & Hand Clapping...
Art-Nr.: CDCHD999

(2004/ACE)...Gospel Songs' 24 Tracks Ace's zweiter Sprung in den frühen 60er Jahren Hickory Katalog des'King Of Country Music' kombiniert seine thematisch verbundenen fünften und sechsten Alben für das Label. Beide Alben wurden...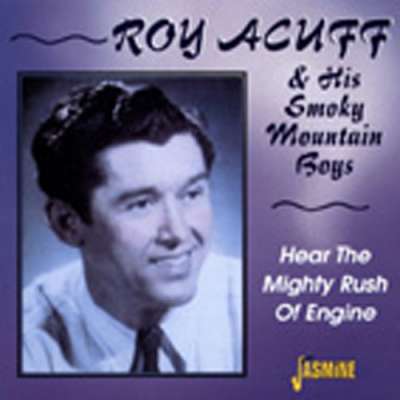 Roy Acuff: Hear The Mighty Rush Of Engine
Art-Nr.: CDJAS3532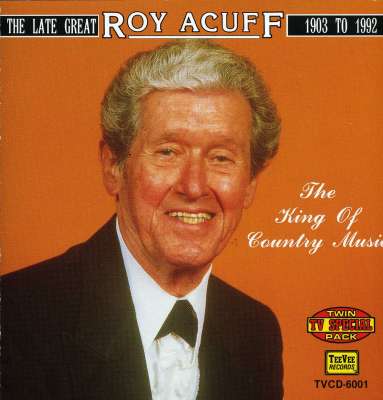 Roy Acuff: The King Of Country Music
Art-Nr.: CDTVC6001


Sofort versandfertig, Lieferzeit** 1-3 Werktage
CD on TEEVEE RECORDS by Roy Acuff - The King Of Country Music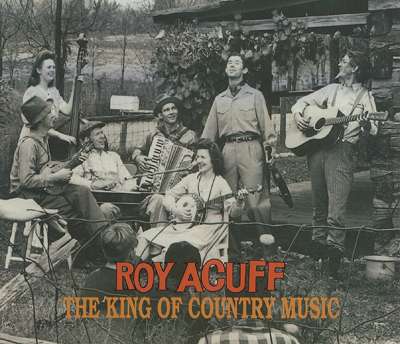 Roy Acuff: The King Of Country Music (2-CD)
Art-Nr.: BCD15652


Sofort versandfertig, Lieferzeit** 1-3 Werktage
Das Album The King Of Country Music mit 57 Songs von Roy Acuff auf 2 CDs. In den fünfziger Jahren war Roy Acuff's Krone in Gefahr. Er war nicht länger der Star, der er einmal gewesen war, doch er machte nach wie vor gute Aufnahmen, wie...