Für die Filterung wurden keine Ergebnisse gefunden!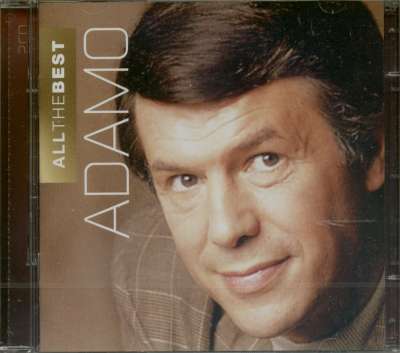 Adamo: All The Best (2-CD)
Art-Nr.: CD096706

(2011/EMI) 43 Titel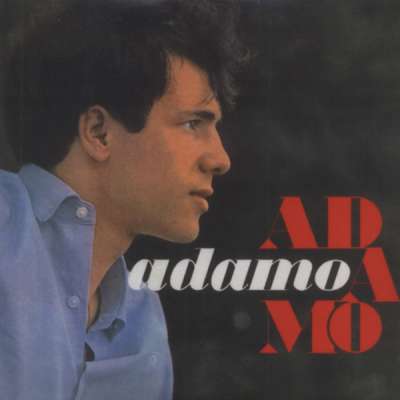 Adamo: Tombe La Neige - Portrait 1964-75
Art-Nr.: CD3930652

(2008/MAGIC) 23 tracks, 24bit mastering, papersleeve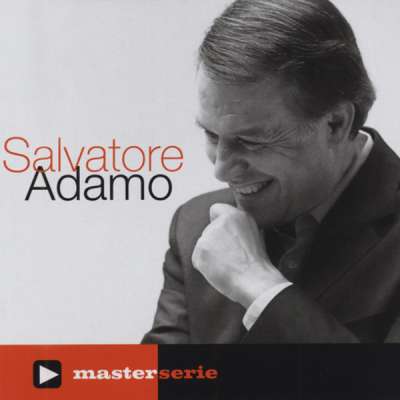 Adamo: Masterserie
Art-Nr.: CD531960

(2009/POLYDOR FRANCE) 20 tracks 1989-2006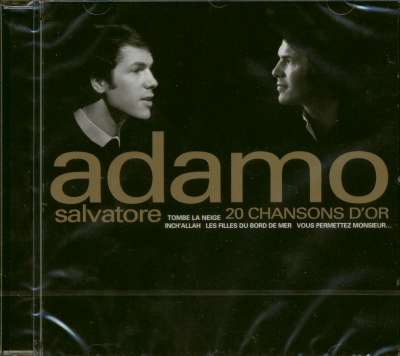 Adamo: 20 Chansons D'or
Art-Nr.: CDEMI38952

(EMI Music France - 2006) 20 Songs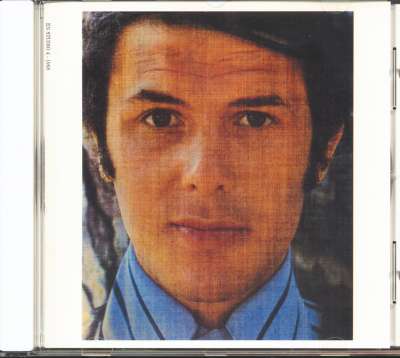 Salvatore Adamo: C'est Ma Vie - En Studio 4 - 1968 (CD)
Art-Nr.: CDEMI590809

(2003/EMI) 12 tracks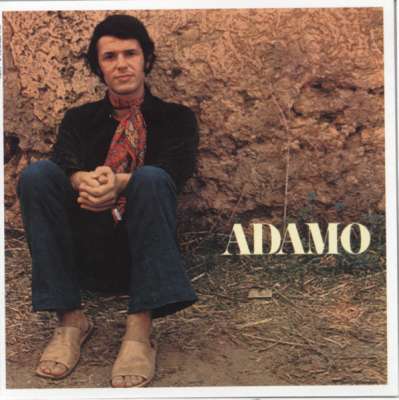 Adamo: C'est Ma Vie - En Studio 5 1970
Art-Nr.: CDEMI590810

(2003/EMI) 11 tracks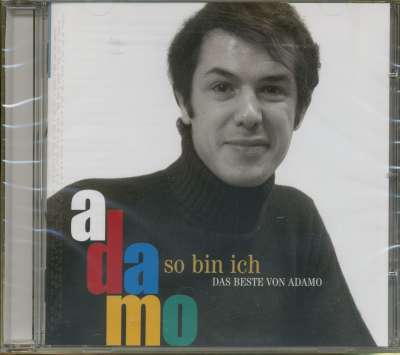 Adamo: So bin ich - Das Beste Von Adamo (CD)
Art-Nr.: CDEMI92547

(2003/EMI) 20 tracks 1968-1973 Seine deutschen Aufnahmen aus den Jahren 1968-1973!!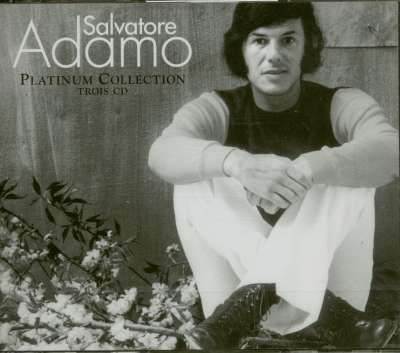 Salvatore Adamo: Platinum Collection (3-CD)
Art-Nr.: CDEMI928527

(2005/EMI Belgium) 62 tracks Capitol 1962-1974 digital remastered.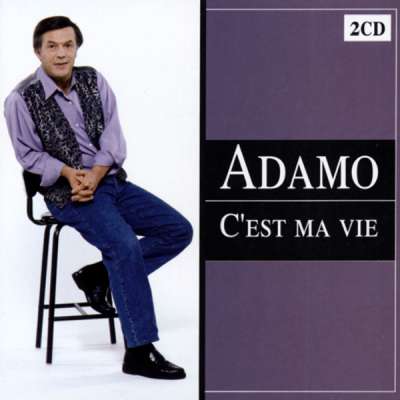 Adamo: C'est Ma Vie 2-CD
Art-Nr.: CDPA2595

(2005/HOT TOWN) 32 tracks 1989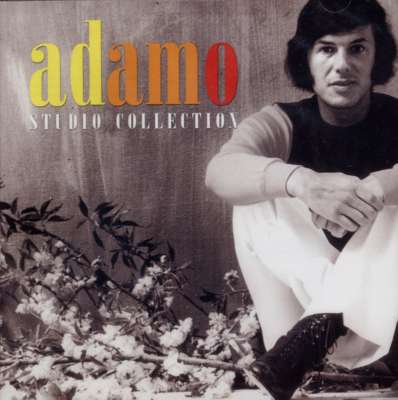 Adamo: Studio Collection (2-CD)
Art-Nr.: CDEMI519423

(2008/EMI) 36 tracks 1963-76 with 20 page booklet incl. all lyrics.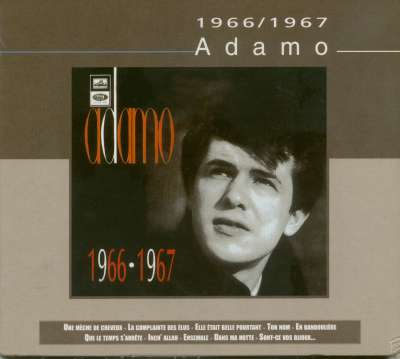 Adamo: Adamo 1966 - 1967 (CD)
Art-Nr.: CD531714


Sofort versandfertig, Lieferzeit** 1-3 Werktage
(2001/Emi) 23 tracks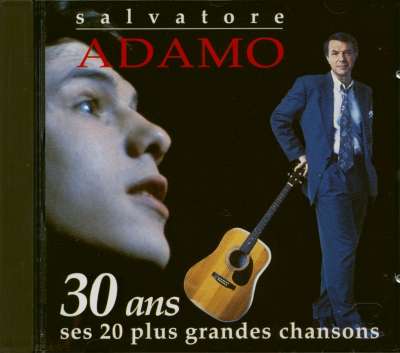 Adamo: 30 Ans Ses 20 Plus Grandes Chansons (CD)
Art-Nr.: CD9409425

(1993/Carrere Music) 20 tracks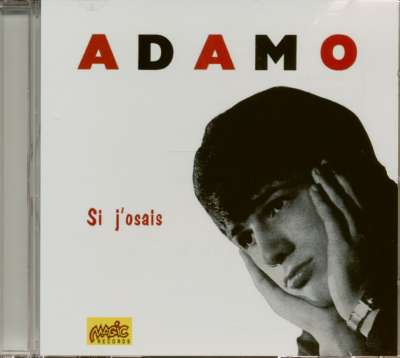 Adamo: Si J'osais (CD)
Art-Nr.: CD3931038

(2018/Magic Records) 14 tracks - Rosina, Poor Fool, Sans Toi, Ma Mie, Si J'osais (Version Stereo) and more
Wer war/ist

Adamo

? - CDs, Vinyl LPs, DVD und mehr
Adamo
Geboren 1943. Drei Länder streiten sich um Adamo: Italien, Belgien und Frankreich. Italien mit Recht, denn er wurde 1943 in Sizilien geboren, Belgien aber auch mit Recht, denn schließlich kam er als 4jähriger mit seiner Familie dorthin. Der Vater war Gastarbeiter im belgischen Kohlenrevier. Dort, in Jemmapes, verbrachte Adamo seine Jugend: Keine unbeschwerten Flegeljahre, sondern grauer Alltag. Kein Wunder, dass aus einem Jungen, der von Sonne träumt, ein Romantiker wurde.
Wie Millionen anderer Teenager schreibt er oft Gedichte, anstatt Mathe zu lernen, und die klingenden Noten auf seiner Gitarre sind ihm wichtiger als die weniger wohl- klingenden Noten in der Schule. 1960 gewinnt er, o Glück, einen Gesangswettbewerb bei Radio Luxemburg. Erste Schritte zu einer Karriere. Er entschließt sich, Belgien zu verlassen und die Hauptstadt des Chansons, Paris, wo er heute noch mit Frau und Sohn lebt, zu erobern. 1964, mitten im Beatzeitalter, verbreitet Adamo französische Romantik, besingt Gefühle ohne gleich darin zu baden.
Seine Texte sind lieb, aber nicht kitschig, die selbst komponierten Melodien harmonisch, ohne dabei simpel zu sein. In küzester Zeit gewinnt er damit die Gunst des Publikums in aller Welt. Bis heute - 12 Jahre danach - kann man sagen, dass Adamo ein Weltstar geblieben ist, obwohl seine Beliebtheit in Frankreich in den letzten 2 Jahren bedeutend abgenommen hat. Im Ausland kann er sich besser halten, da die Konkurrenz auf dem Gebiet des Chansons nicht so hart ist.
Adamo hat über 100 Lieder geschrieben und komponiert, fast alle sind gute Schlager geworden, nur einige jedoch kann man wirklich als Chansons bezeichnen. Informations- und Autogrammadresse:
Original Presse-Info: EMI Electrola GmbH