Wer war/ist

Amen Corner

? - CDs, Vinyl LPs, DVD und mehr

Amen Corner, 1966 eine führende Cardiff-Gruppe, bildstark - Andy Fairweather Low, Gesang; Neil Jones, Gitarre; Blue Weaver, Orgel; Clive Taylor, Bass; Dennis Bryn, Schlagzeug; Allen Jones, Baritonsaxophon; Mike Smith, Tenor - hatte 1967 am Ende der Mod-Welle mit dem kraftvollen 'Gin House' (Deram) ihre erste britische Top-Twenty-Platte.

Ihr Material wurde allmählich kommerzieller und erfüllte nie das frühe Versprechen. Nachdem sie Immediate mit Half As Nice" eine Nr. 1 zur Verfügung gestellt hatten, wurden sie vom Zusammenbruch des Labels erfasst. Als Fairweather sie die Blechbläser-Sektion fallenließen und 1970 einen Top Five-Hit, "Natural Sinner", hatten, waren aber desillusioniert und aufgelöst. Blue Weaver ging zu den Strawbs, Dennis Bryn zu den Bee Gees, und Andy Fairweather Low ruhte seine dünne Stimme durch mehrere Jahre Isolation in Wales, bevor er 1974 mit Spider Jiving (A&M) wieder auftauchte.
Für die Filterung wurden keine Ergebnisse gefunden!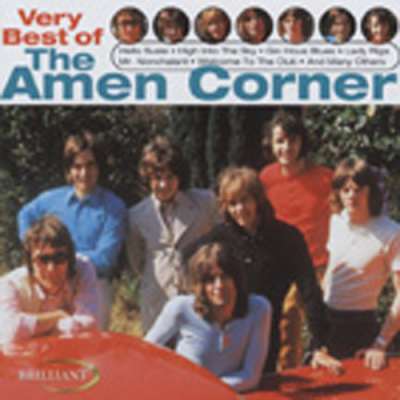 Amen Corner: Very Best Of
Art-Nr.: CDBT33046


Artikel muss bestellt werden
(BRILLIANT) 16 Songs (51:29)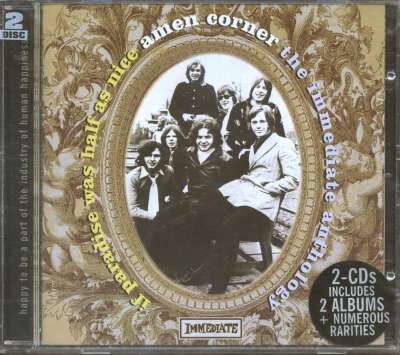 Amen Corner: If Paradise Was Half As Nice - The Immediate...
Art-Nr.: CDMDD056


Dieser Artikel ist gestrichen und kann nicht mehr bestellt werden!
CD on CASTLE RECORDS by Amen Corner - If Paradise Was Half As Nice - The Immediate Anthology1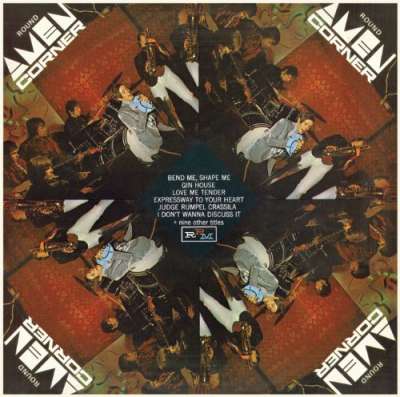 Amen Corner: Round Amen Corner
Art-Nr.: CDRETRO910


Artikel muss bestellt werden
(Kirschrot) 19 Songs.Vollständige Deram-Aufnahmen 1967-68.