Wer war/ist

Angels

? - CDs, Vinyl LPs, DVD und mehr

Mädchen-Trio aus Orange, New Jersey (USA). Gründungsmitglieder: Linda Jansen, Barbara Allbut (geb. 24. 9. 1940) und Phyllis Allbut (geb. 24. 9. 1942). Die Girl Group kam 1961 als The Starlets nach New York, erhielt einen Vertrag bei Caprice und wurde in Blue Angels, dann in Angels umbenannt. Hits: "Til (# 14) und "Cry Baby Cry" (# 38). Jansen verließ das Trio 1962, für sie kam Peggy Santiglia (geb. 4. 5. 1944). Nach einem Label-Wechsel gelang den Engeln 1963 mit "My Boyfriend's Back" ein Nr.-1-Hit in den USA auf Smash, weitere Chart-Erfolge waren "I Adore Him", "Thank You And Goodnight" (1963) und "Wow Wow Wee" (1964). Danach ging nichts mehr. Die Gruppe übernahm zunehmend Backing-Jobs (u.a. für Lou Christie) und löste sich 1967 auf, kam aber ab 1972 sporadisch wieder für Auftritte zusammen. In den 80erjahren - nach Heirat und Scheidung - lebte Barbara Levine in Brooklyn, Phyllis Meister in Fairfield - Connecticut und Peggy Davison in Baltimore - Maryland. Im April 1964 war das Trio in die Bauer-Tonstudios nach Ludwigsburg bei Stuttgart beordert worden, um dort eine deutsche Version von "The Hurdy Gurdy Man" einzuspielen. Die neue Textfassung hatte Siegfried E. Loch unter dem Pseudonym Sven Tack angefertigt. Loch: "Die Aufnahme ist auch tatsächlich entstanden.." Eine Veröffentlichung als "Der Hully-Gully Mann" war auf Philips vorgesehen, die Katalognummer 320 173 schon vergeben. Ein Band liegt vor, doch erschienen ist das Werk auf Vinyl nicht. Aus dem Bear Family Buch - 1000 Nadelstiche von Bernd Matheja - BFB10025 - "

Copyright © Bear Family Records® Alle Rechte vorbehalten. Nachdruck, auch auszugsweise, oder jede andere Art der Wiedergabe, einschließlich Aufnahme in elektronische Datenbanken und Vervielfältigung auf Datenträgern, in deutscher oder jeder anderen Sprache nur mit schriftlicher Genehmigung der Bear Family Records® GmbH.
Für die Filterung wurden keine Ergebnisse gefunden!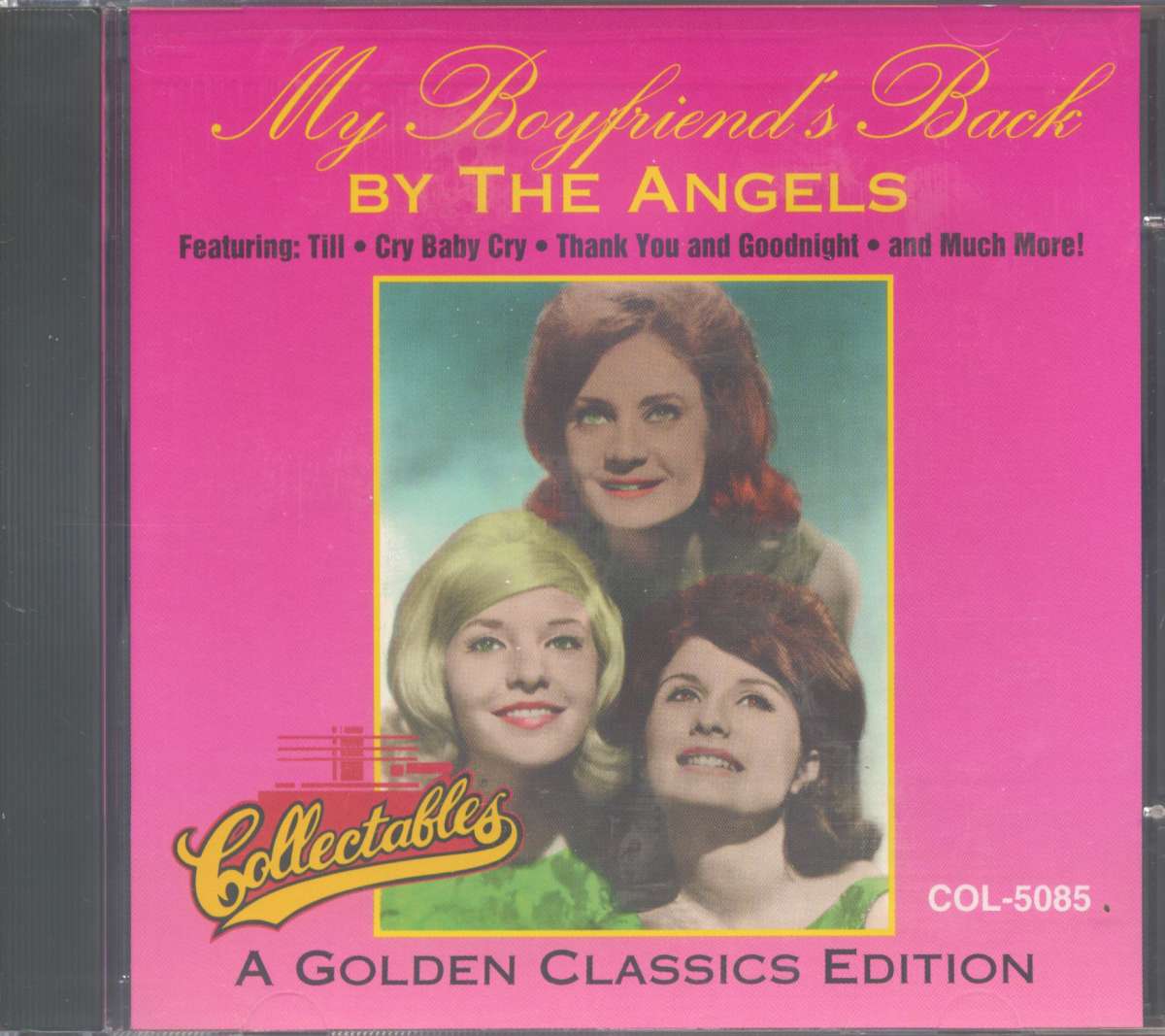 The Angels: Golden Classics (CD)
Art-Nr.: CDCOL5085


Artikel muss bestellt werden
CD on COLLECTABLES RECORDS by The Angels - Golden Classics (CD)