Wer war/ist

Anna Lena

? - CDs, Vinyl LPs, DVD und mehr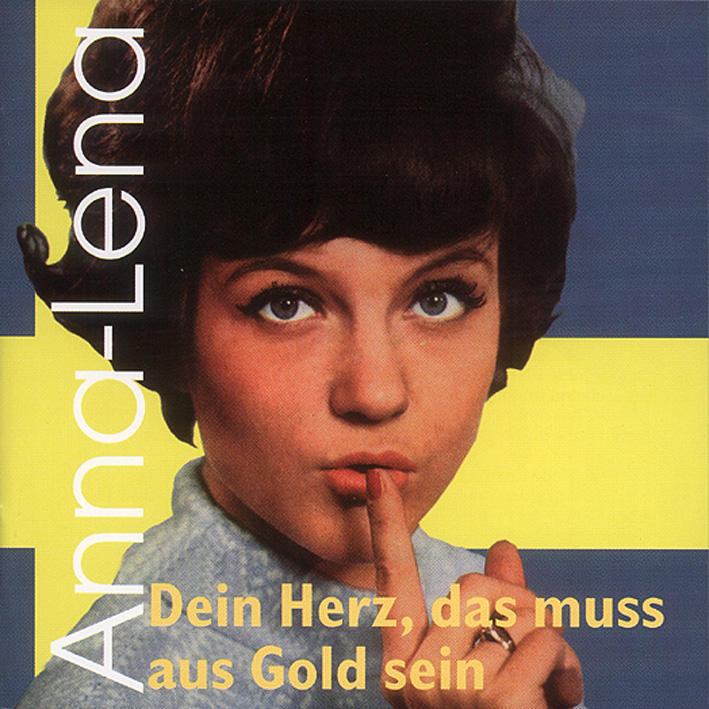 In Schweden ist Anna-Lena heute noch als Sängerin gefragt. Selbst in den Hitparaden taucht ihr Name hin und wieder auf. Neben Shows und Galas stehen auch Auftritte in Funk und Fernsehen nach wie vor auf dem Programm. Besonders gern singt sie in Kirchen für ein zumeist älteres Publikum traditionelle aber auch moderne Kirchenlieder. Sie hat ihr stilistisches Spektrum in den letzten Jahren ständig erweitert und sie liebt es, die ganze Bandbreite ihres gesanglichen Könnens zu zeigen. "Je mehr ich singe, desto besser fühle ich mich", behauptet sie lächelnd und fügt hinzu: "Ich glaube, dass ich heute viel mehr zu geben habe als vor 30 Jahren."'
Damals, Ende der 60er Jahre, gehörte sie zu den erfolgreichsten Plattenstars der deutschen Schlagerszene und konnte sich mit ihren Liedern regelmässig in den Bestsellerlisten plazieren.
Anna-Lena Löfgren kommt am 1. Mai 1944 in Stockholm zur Welt. Ihr Vater ist zu der Zeit Drucker bei der schwedischen Zeitung 'Expressen', kann sich jedoch rasch hocharbeiten und hat schon bald eine leitende Position inne.
In Schweden grassiert damals eine Polio-Epedemie und im Alter von knapp fünf Monaten erkrankt Anna-Lena an Kinderlähmung. Zwar überwindet sie die Krankheit, doch ihr rechter Fuss bleibt für immer gelähmt.
Da sie später nicht mit den anderen Kindern herumtollen kann, entdeckt sie schon früh ihre Liebe zur Musik. Sie hat Freude am Singen und da sie eine besonders schöne Stimme besitzt, tritt sie bald dem Schulchor bei.
Doch mit dem Musizieren im Kollektiv hat sie so ihre Probleme. Auch die Art, wie man dort singt, entspricht nicht ihren Vorstellungen. So landet sie etwas später in einem Chor des Stockholmer Rundfunks, der überwiegend für Kindersendungen eingesetzt wird. Hier fühlt sie sich gut aufgehoben, zumal der Gruppenleiter ein moderner und aufgeschlossener Mann ist, der die Persönlichkeit und die Individualität seiner jungen Chorsänger zu fördern versucht.
Inzwischen kann Anna-Lena auch ein bisschen Gitarre spielen. "Wie man eben mit 15 so spielt", stellt sie im Nachhinein klar, "Ich habe es mir grösstenteils selbst beigebracht, ohne besonderen Ehrgeiz. Eigentlich nur, um mich beim Singen begleiten zu können. Eine richtige musikalische Ausbildung hatte ich nie."
Ihr Instrument ist ihre Stimme. Und nur aus reinem Spass am Singen nimmt sie an verschiedenen Nachwuchswettbewerben teil, die sie alle gewinnt. Von einer Karriere träumt sie dabei aber nicht, denn beruflich hat sie ganz andere Pläne: Sie möchte später Psychologie studieren.
Als sie dann 1961 wieder einmal als Siegerin aus einem Wettbewerb hervorgeht, verschafft ihr das die Aufmerksamkeit der schwedischen Metronome und sie erhält einen Plattenvertrag. ..
Auszug aus BCD16261 - ANNA-LENA Dein Herz, das muss aus Gold sein (1962-72)
Read more at: https://www.bear-family.de/anna-lena-dein-herz-das-muss-aus-gold-sein-1962-72.html
Copyright © Bear Family Records
Copyright © Bear Family Records® Alle Rechte vorbehalten. Nachdruck, auch auszugsweise, oder jede andere Art der Wiedergabe, einschließlich Aufnahme in elektronische Datenbanken und Vervielfältigung auf Datenträgern, in deutscher oder jeder anderen Sprache nur mit schriftlicher Genehmigung der Bear Family Records® GmbH.
Für die Filterung wurden keine Ergebnisse gefunden!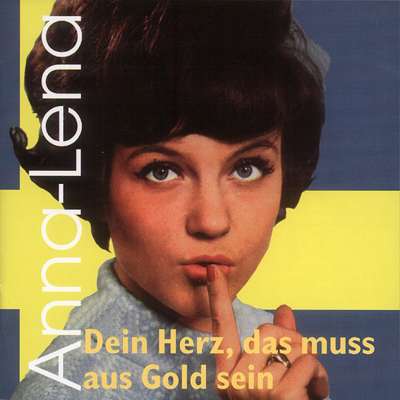 ANNA-LENA: Dein Herz, das muss aus Gold sein (1962-72)
Art-Nr.: BCD16261


Dieser Artikel ist gestrichen und kann nicht mehr bestellt werden!
1-CD mit 16-seitigem Booklet, 29 Einzeltitel, Spieldauer 77:23 Minuten. Enthält viele seltene deutsche Versionen von US Hits: Do What You Do , Do Well ( Ned Miller ), L.A Internatinal Airport ( Susan Raye ), End Of The World ( Skeeter...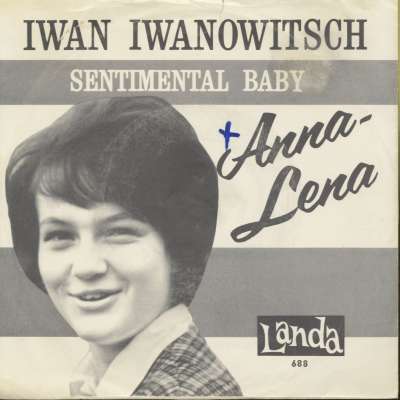 Anna-Lena: Iwan Iwanowitsch - Sentimental Baby (7inch,...
Art-Nr.: 45LANDA688


Dieser Artikel ist gestrichen und kann nicht mehr bestellt werden!
U.S. pressing from 1962! Rare 'Landa' label!