Wer war/ist

Charline Arthur

? - CDs, Vinyl LPs, DVD und mehr
Charline Arthur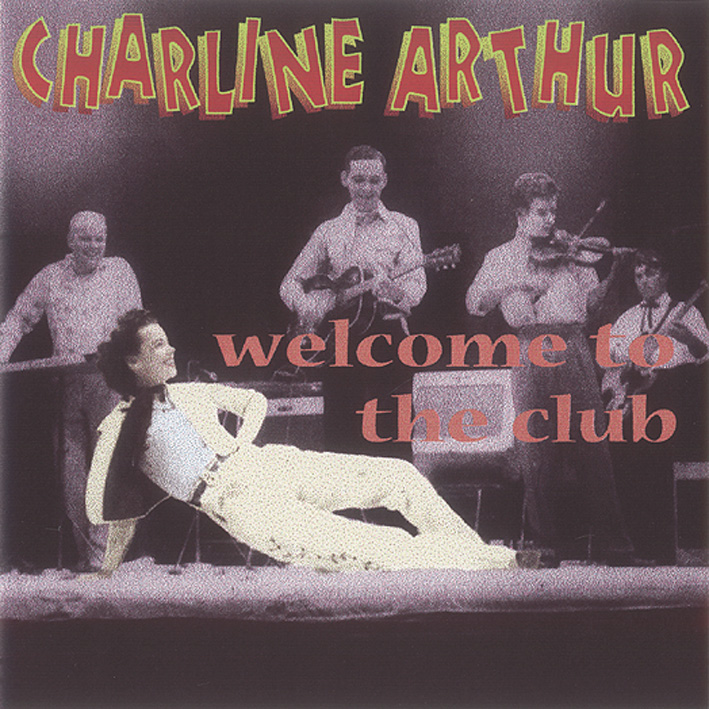 Charline Arthur
Mitte der fünfziger Jahre haben sich die Country-Sängerinnen an Kitty Wells orientiert. Sie standen zurückhaltend auf der Bühne in Gingham und sangen von unerwiderter Liebe. Dann kam Charline Arthur, die aus einem rowdyhafteren Universum hervorbrach, einem Ort, an dem der Boogie woogie war, Diamanten geblitzt wurden, und Männer wurden aufgegriffen und abgeworfen. Sie war eine der wenigen Frauen, die sich auf der Bühne mit Elvis und den Rockabillies behaupten konnte. Ihr unberechenbares Temperament brachte ihr ein etwas kontroverses Image in der Branche ein, das wiederum zu ihrem messerscharfen, überlebensgroßen Gesangsstil passte. Charline selbst war in ihrer Selbsteinschätzung nicht allzu bescheiden: "Wanda Jackson, Brenda Lee und Patsy Cline haben alle in gewisser Weise ihren Stil nach mir gestaltet", sagte sie. "Ich war ein Trendsetter. Ich war Bluessängerin und wollte etwas anderes singen. Ich wollte ein Original sein. Ich war der Erste, der aus diesem Kitty Wells Stereotyp ausbrach. Ich habe das Ding auf der Bühne geschüttelt, lange bevor Elvis darüber nachgedacht hat. Ich habe auf der Bühne härter gearbeitet, als er je gearbeitet hat."
Geboren im September 1929 in Henrietta, Texas, war sie das zweite von 12 Kindern, und als sie vier Jahre alt war, zog sie mit ihrer Familie nach Paris, Texas. Bereits 1945 sang sie auf der KPLT in Paris. Dann kam eine Reisemedizin-Show durch die Stadt und sie ging. 1949 sang sie in kleinen Clubs und Honky Tonks, und ein Auftritt in Dallas brachte ihr die Gelegenheit, zwei Songs für Bullet Records aufzunehmen.
Charline spielte auf KERB in Kermit, Texas, als Colonel Tom Parker vorbeikam und ihren Gesang auf Sendung hörte. Er machte die Aberbachs bei Hill & Range Music auf sie aufmerksam, die sich die Rechte an ihren Originalsongs sicherten und sie bei RCA platzierten. Sie und Elvis tourten 1955 zusammen durch Texas. "Ich habe viele Shows mit Elvis gemacht", sagte sie, "und ich habe ihn sehr geliebt. Er sagte mir immer: "Meine Mama kauft alle deine Platten, steckt sie mir unter die Nase und lässt mich sie hören". Sie findet dich toll."
Als ihr RCA-Vertrag 1956 auslief, stand Charline im Widerspruch zu ihrem Label und Hill & Range sowie zum Musikgeschäft im Allgemeinen. 1965 zog sie an die Westküste und zog sich dann 1978 in den ländlichen Raum von Idaho zurück, um in einem Wohnwagen mit einer bescheidenen monatlichen Invaliditätsrente von 335 Dollar zu leben. "Ich bin wie das alte Feuerwehrauto, von dem Minnie Pearl manchmal spricht." Ich bin immer bereit, aber selten gefordert", sagte sie einsam.
Charline Arthur starb im Schlaf am 27. November 1987. Bob Allen
Charline Arthur Willkommen im Club
Lesen Sie mehr unter: https://www.bear-family.de/arthur-charline-welcome-to-the-club.html
Copyright © Bear Family Records
Charline Arthur Welcome To The Club
Read more at: https://www.bear-family.de/arthur-charline-welcome-to-the-club.html
Copyright © Bear Family Records
Copyright © Bear Family Records® Alle Rechte vorbehalten. Nachdruck, auch auszugsweise, oder jede andere Art der Wiedergabe, einschließlich Aufnahme in elektronische Datenbanken und Vervielfältigung auf Datenträgern, in deutscher oder jeder anderen Sprache nur mit schriftlicher Genehmigung der Bear Family Records® GmbH.
Weitere Informationen zu Charline Arthur auf de.Wikipedia.org
Für die Filterung wurden keine Ergebnisse gefunden!
Charline Arthur: Burn That Candle (LP, 180g Vinyl)
Art-Nr.: BAF18003


Sofort versandfertig, Lieferzeit** 1-3 Werktage
180-gram vinyl. DMM (Direct Metal Mastering) Disc Cutting: Günter Pauler at Pauler Accoustics, Northeim, Germany; mastered by Bob Jones, pressed by Pallas, Diepholz. Charline Arthur, die rebellische Country-Sängerin! Mitte der fünfziger...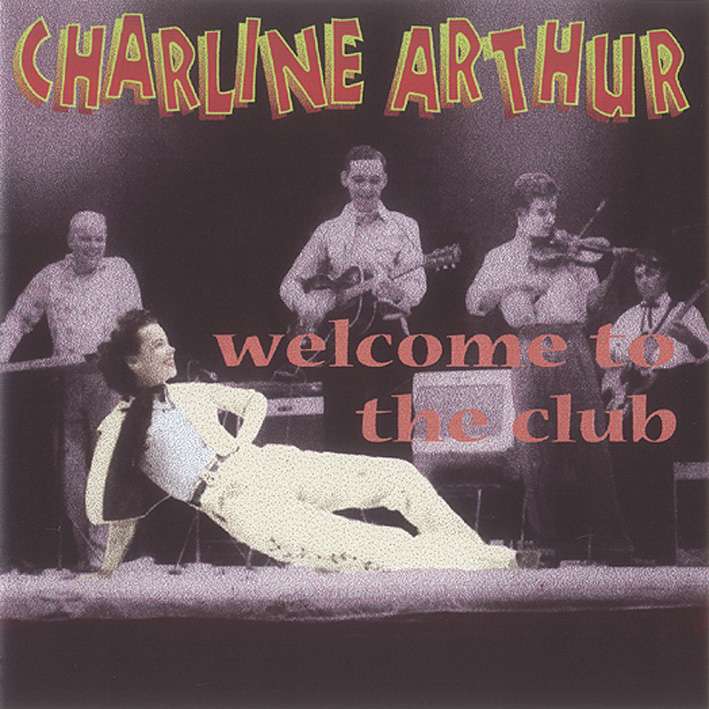 Charline Arthur: Welcome To The Club (CD)
Art-Nr.: BCD16279


Sofort versandfertig, Lieferzeit** 1-3 Werktage
1-CD mit 32-seitigem Booklet, 32 Einzeltitel, Spieldauer 79:12 Minuten. Die Dame hatte die Hosen an! Charline Arthur sprang vom Verstärker, sang liegend auf der Bühne und gebärdete sich wie wild. Ihr Auftritt war völlig anders als der...