Wer war/ist

Winifred Atwell

? - CDs, Vinyl LPs, DVD und mehr
Winifred Atwell
To most people a piano is an obstinate wooden object which strongly resists any attempts to produce a pleasant noise from it. When Winifred Atwell takes a piano in hand, not only does it produce pleasant noises, but sounds such as, it seems, nobody else on earth can quite reproduce. It is this black and white magic which has endeared Winifred Atwell to the thousands of people who buy her records. Black and white rag, the fifth record she made for Decca, sold over 500,000 copies. and the other fifteen came very close to equalling this achieve-ment. To do this, even with two pianos, takes a lot of artistry, skill and personality. Winifred Atwell has all three qualities in very strong measure. She was born in Tunapuna, Trinidad, and started to learn the piano at the age of four. At six she was already giving Chopin re-citals at local concerts.
Her father was a chemist, and Winifred was sent to study pharmacy in order that she might eventually take over the family business, but the urge to become a pianist was too strong, and eventually she got parental permission to study music. She gave classical recitals at the Services Club in Piarco, where one day somebody bet her she couldn't play boogie woogie. The next day she turned up with a composition that was eventually called Five finger boogie.
Now Winifred Atwell is regarded as a permanent fixture in the British musical scene, and apparently she feels so as well, for now she lives in a large house at Whet-stone, with her parents, who sold up the business in Tunapuna and came over here to enjoy success with their daughter. Amongst all her happiness, her busy life. recording, broadcasting, fan clubs, and star-ring in her own stage shows such as Pardon my French, she remains the buoyant, modest girl from Jamaica, and is loved as much for her personality, as for her brilliant playing which brings enjoyment to everyone. It may be just a lot of hard work to Winifred Atwell, but it looks and sounds like magic to her admirers.
Copyright © Bear Family Records® Alle Rechte vorbehalten. Nachdruck, auch auszugsweise, oder jede andere Art der Wiedergabe, einschließlich Aufnahme in elektronische Datenbanken und Vervielfältigung auf Datenträgern, in deutscher oder jeder anderen Sprache nur mit schriftlicher Genehmigung der Bear Family Records® GmbH.
Weitere Informationen zu Winifred Atwell auf de.Wikipedia.org
Für die Filterung wurden keine Ergebnisse gefunden!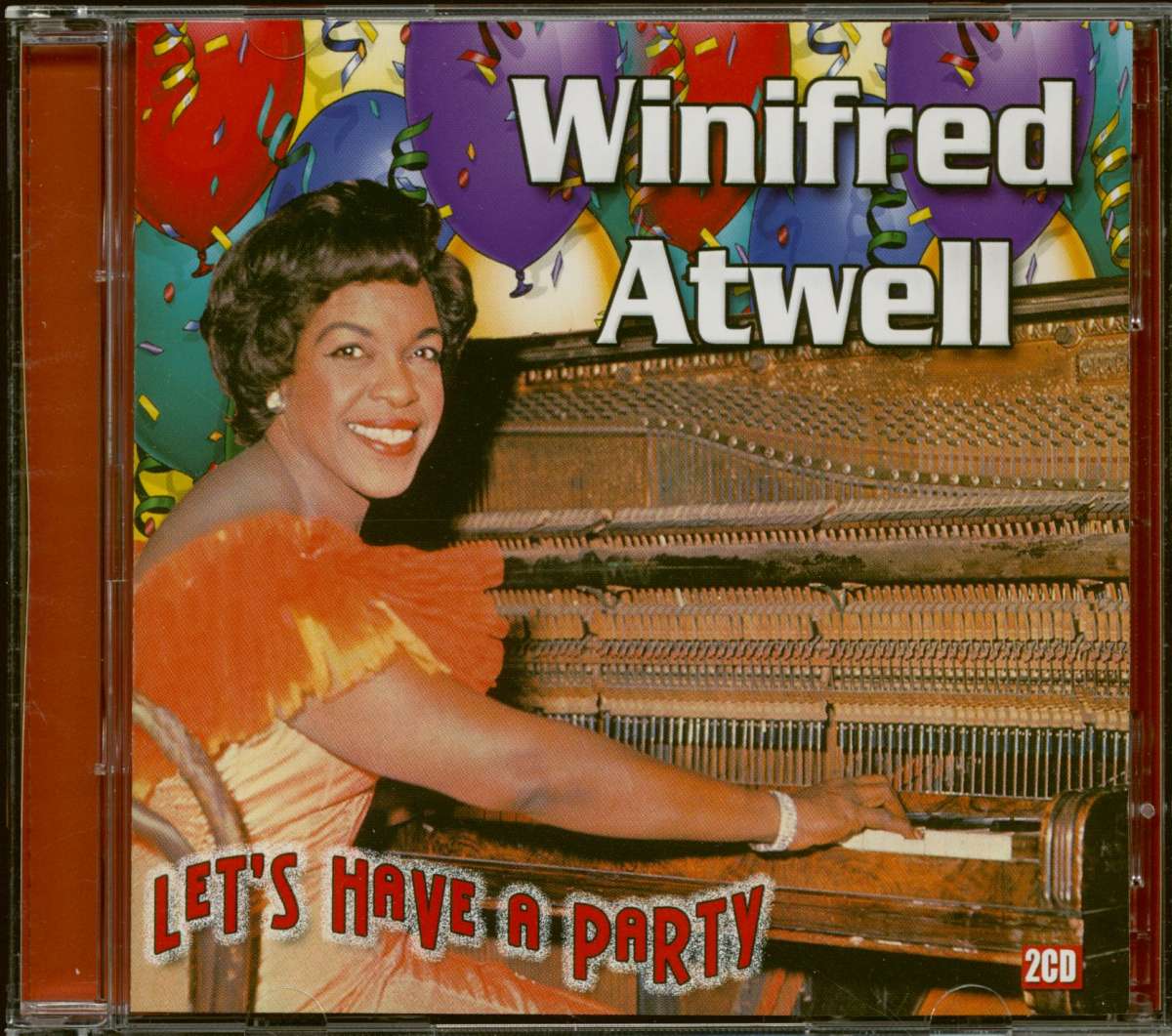 Winifred Atwell: Let's Have A Party (2-CD)
Art-Nr.: CD062222


Artikel muss bestellt werden
(Sanctuary Records) 40 tracks