Wer war/ist

Alice Babs

? - CDs, Vinyl LPs, DVD und mehr
Alice Babs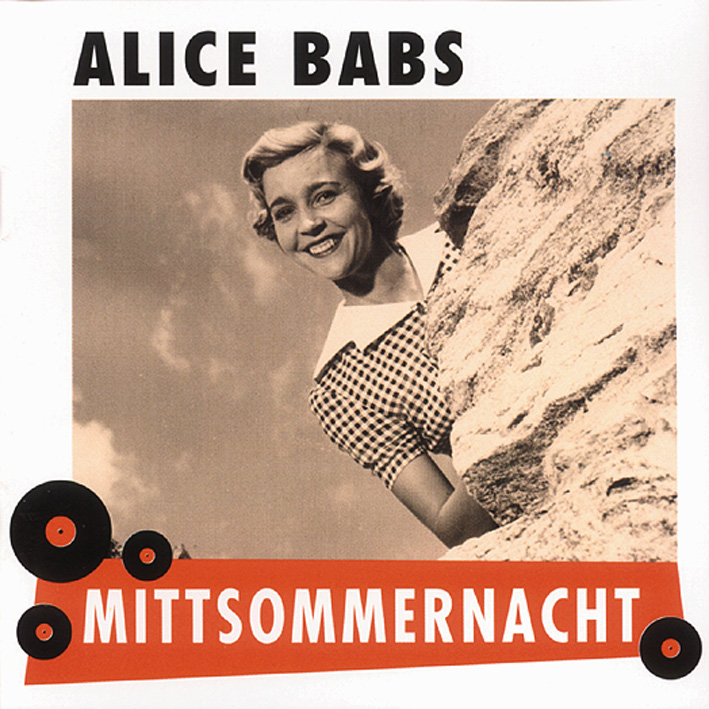 Bibi und Babs – nur von den Namen konnte man die beiden 'Schwedenmädel' des 50er-Jahre-Schlagers verwechseln, nicht aber im Gesangsstil. Als Alice Babs nach Deutschland kam, hatte sie sich zu Hause schon als Jazzsängerin etabliert. Der Vorname Alice, der sich auch wie ein Pseudonym anhört, ist übrigens echt: Hildur Alice Nilsson kam am 26. Januar 1924 in Kalmar (Schweden) auf die Welt. Schon als Teenager spielte sie eine Rolle in dem Film 'Swing it magistern' (1940), und trotz ihres fröhlich-mädchenhaften Images brachte sie mit ihrem Jazzgesang die ältere Generation gegen sich auf.
Im Wirtschaftswunderland Deutschland wurde Alice mit offenen Armen aufgenommen, als sie 1954 ihren ersten Auftritt bei Erwin Lehns Südfunk-Tanzorchester in Stuttgart hatte. – Eine weitere Parallele mit Bibi Johns, die ja lange Zeit mit Lehn zusammenarbeitete. Ole Dole Dei zeigt die zwei Seiten der Alice Babs: die deutsche Schlagersängerin und die schwedische Jazz-Entertainerin. Im ersten Teil des Liedes besingt sie Nils und Ulla, die, wie der Textautor Hans Bradtke ihr in den Mund legte, durch Stockholm tanzen – und finden: "Ach, das Leben ist schön!", und im zweiten Teil führt sie ihren in Schweden berühmt gewordenen Scat-Gesang vor. Alice Babs' Discographie enthält auch die für damalige Zeiten typischen Cover-Versionen amerikanischer Titel wie Lollipop, Nur du, du allein (To Know Him Is To Love Him) und Darling, du weißt ja! (You Send Me).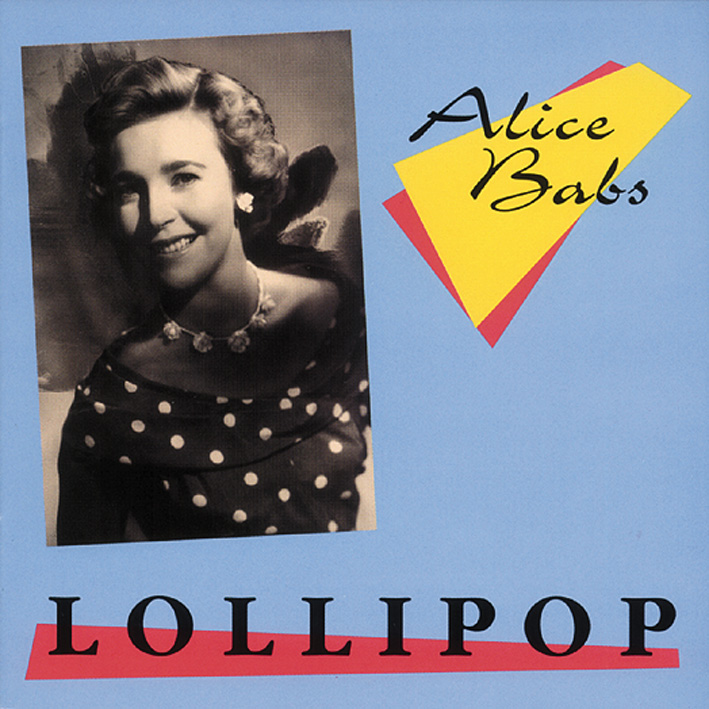 Mit Paul Kuhn zusammen belebte sie sogar wieder den alten Fred-Raymond-Titel In einer kleinen Konditorei. 1958 nahm sie für Schweden am Grand Prix teil und erreichte den vierten Platz. Besser in Erinnerung geblieben als ihre deutschen Schlager sind die Aufnahmen, die sie mit Svend Asmussen und Ulrik Neumann als die 'Swe-Danes' machte. Ihr Markenzeichen: lautmalerische Imitationen von Instrumenten. Mit Duke Ellington nahm sie ein Album auf und tourte mit ihm 1973 durch Schweden. 1975 trat sie beim Newport Jazz Festival auf. 2002 wurde sie mit einem schwedischen Jazz-Preis ausgezeichnet.
Alice Babs Mittsommernacht
Read more at: https://www.bear-family.de/babs-alice-mittsommernacht.html
Copyright © Bear Family Records
Für die Filterung wurden keine Ergebnisse gefunden!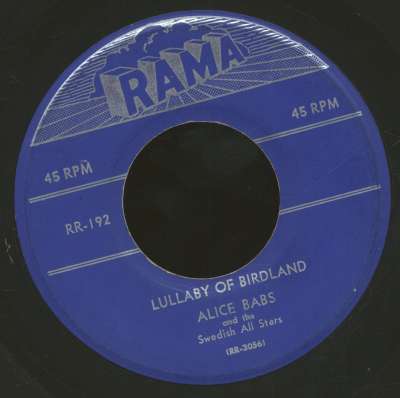 Alice Babs: Lullaby Of Birdland - Have A Heart (7inch,...
Art-Nr.: 45RAMA192


Sofort versandfertig, Lieferzeit** 1-3 Werktage
Original 1956 'Rama' 45rpm record - vg++ copy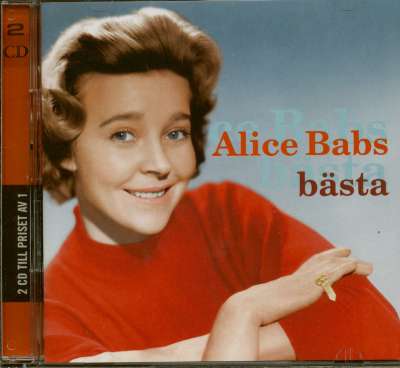 Alice Babs: Bästa (2-CD)
Art-Nr.: CD161627

(2004/Warner Sweden) 42 tracks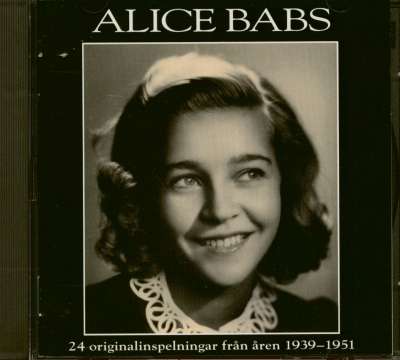 Alice Babs: Joddlarflickan 1939-1951 (CD)
Art-Nr.: CDKLA7802


Sofort versandfertig, Lieferzeit** 1-3 Werktage
(Klara Skivan) - 24 tracks - Original recordings from 1939 to 1951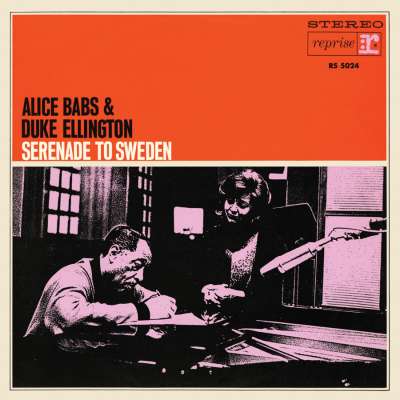 Alice Babs & Duke Ellington: Serenade To Sweden (CD)
Art-Nr.: CDRGM0496

(2017/Real Gone Music) 15 Tracks - Duke Ellington Is Widely Recognized as the Greatest Composer Jazz Has Produced! Alice Babs Had a Nationwide Hit in Her Home Country of Sweden at age 15, and went on to appear in 14 Swedish Films from...
Alice Babs: Diamanter (2-CD)
Art-Nr.: CDEMI96148

(2004/EMI SWEDEN) 36 tracks - Original Decca recordings, 1958-1960, Pop and Rock'n'Roll sung in either Swedish, Italian or English languages!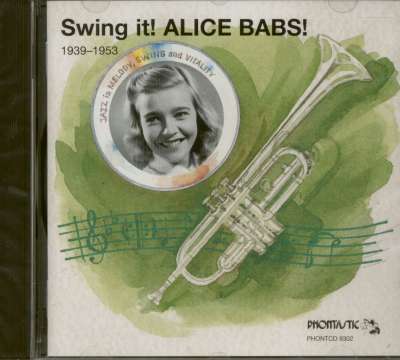 Alice Babs: Swing It 1939-53 (CD)
Art-Nr.: CDPHO9302


Sofort versandfertig, Lieferzeit** 1-3 Werktage
PHONTASTIC - 25 tracks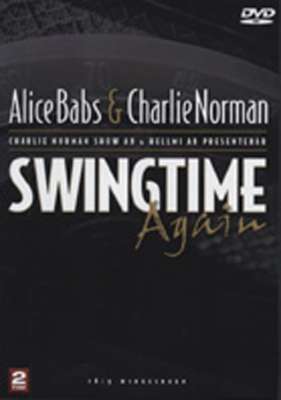 Alice Babs & Charlie Norman: Swingtime Again
Art-Nr.: DVD110201

(2003/FOUR LEAF) PAL, Code 0, 16:9, Color, 25 performances, 116 Min., recorded in Stockholm, September 1999. A great evening in fantastic sound & picture quality.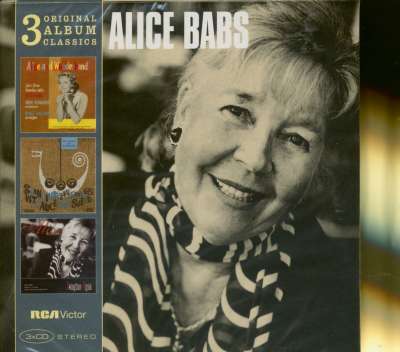 Alice Babs: Original Album Classics (3-CD)
Art-Nr.: CDRCA58182

(2010/SONY) 37 tracks - papersleeves w.slipcase: Alice And Wonderband (1959), Scandinavian Songs (1989) & Swingtime Again (1998)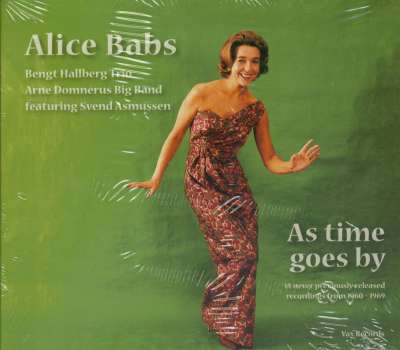 Alice Babs: As Time Goes By (CD)
Art-Nr.: CDVAX1008


Sofort versandfertig, Lieferzeit** 1-3 Werktage
(2009/VAX) 14 never previously released recordings from 1960-1969 (45:12 Mins.) With The Bengt Hallberg Trio & The Arne Domnerus Big Band featuring Svend Asmussen. Digipac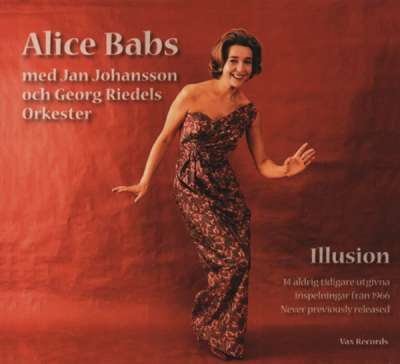 Alice Babs: Illusion
Art-Nr.: CDVAX1006

(2007/VAX) 14 tracks, recorded 1966 (unreleased) digipac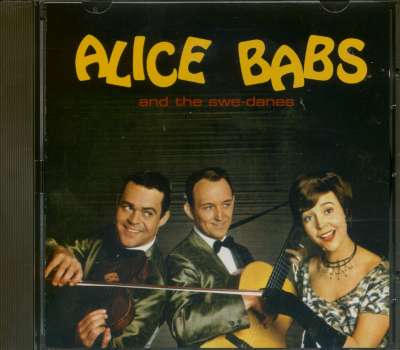 Alice Babs: Alice Babs And The Swe-Danes (CD)
Art-Nr.: CDHRK8049

(2002/HARKIT) 12 tracks late 1950s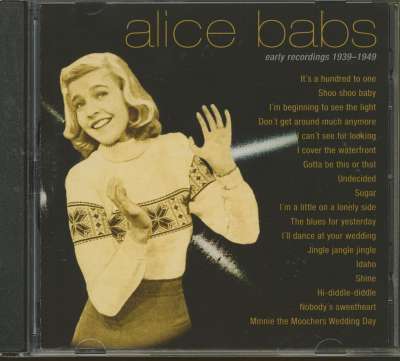 Alice Babs: Early Recordings 1939-1949 (CD)
Art-Nr.: CDVAX1000


Sofort versandfertig, Lieferzeit** 1-3 Werktage
(2003/VAX) 18 tracks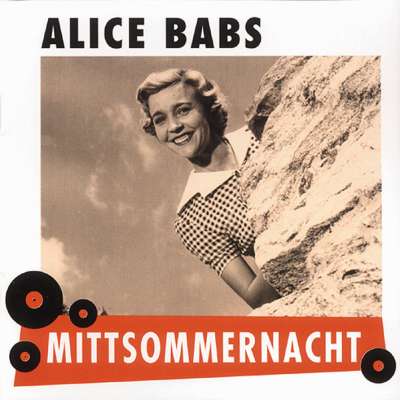 Alice Babs: Mittsommernacht
Art-Nr.: BCD15809


Sofort versandfertig, Lieferzeit** 1-3 Werktage
1-CD mit 20-seitigem Booklet, 26 Einzeltitel. Spieldauer ca. 74 Minuten. Alice Babs, der schwedische Traum eines Komponisten, war in ihrer Heimat Anfang der vierziger Jahre sehr bekannt. In Deutschland begann ihr Durchbruch erst im Laufe...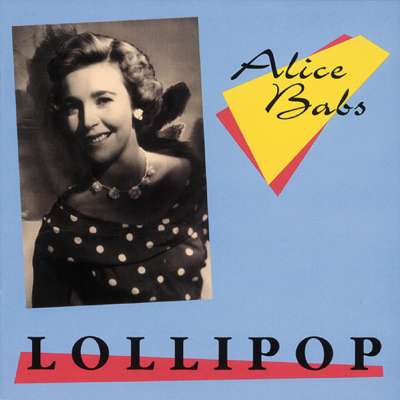 Alice Babs: Lollipop
Art-Nr.: BCD15814


Sofort versandfertig, Lieferzeit** 1-3 Werktage
1-CD mit 20-seitigem Booklet, 27 Einzeltitel. Spieldauer ca. 75 Minuten. Die zweite CD mit den in Deutschland aufgenommen Singles von Alice Babs aus den Jahren von 1953 bis 1959. Mit dabei sind die Aufnahmen Opus in Scat und Baby get...