Für die Filterung wurden keine Ergebnisse gefunden!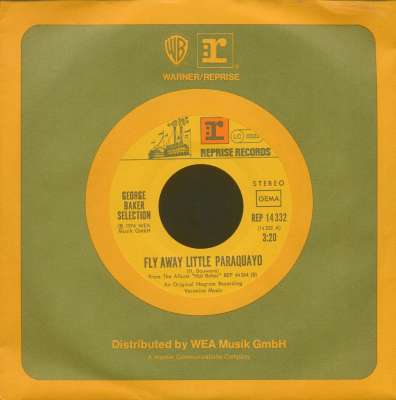 George Baker Selection: Fly Away Little Paraquayo (7inch, 45rpm)
Art-Nr.: 45REP14332


Sofort versandfertig, Lieferzeit** 1-3 Werktage
(1974/Reprise) 2-Track Single - This is the rare first pressing of Reprise's German release! The first pressing came with a company sleeve iso picture sleeve and does not indicate the price code 'N' behind the record number. For further...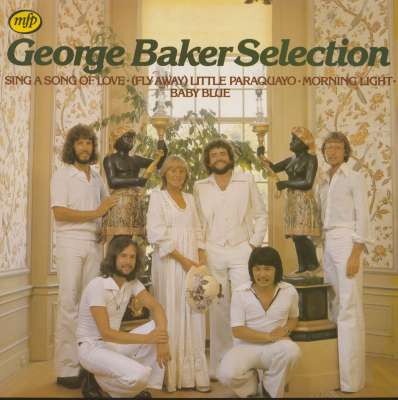 George Baker Selection: Sing A Song Of Love (LP)
Art-Nr.: LPMFP58022


Sofort versandfertig, Lieferzeit** 1-3 Werktage
(Music For Pleasure) 12 tracks - Includes recordings done between 1975 and 1978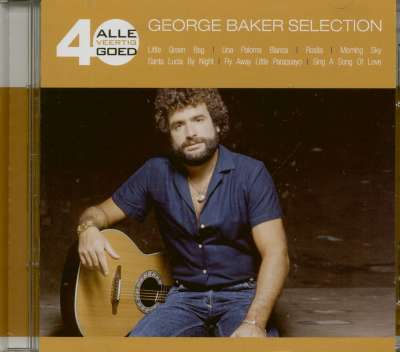 George Baker Selection: Alle 40 Goed (2-CD)
Art-Nr.: CD687203


Sofort versandfertig, Lieferzeit** 1-3 Werktage
(EMI) 40 tracks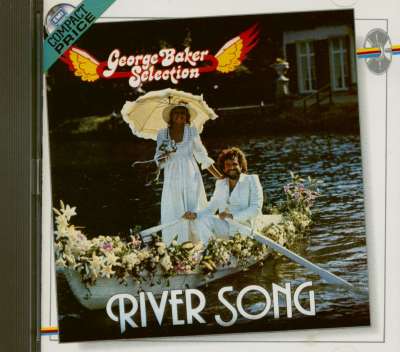 George Baker Selection: River Song (CD)
Art-Nr.: CD791824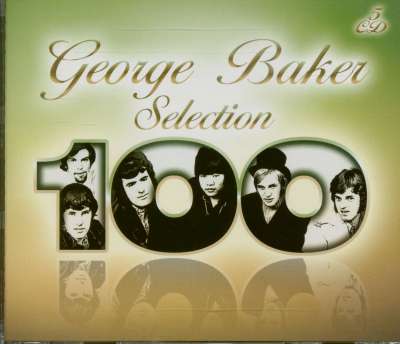 George Baker Selection: 100 (5-CD)
Art-Nr.: CD2653422

(2008/EMI) 100 tracks
Wer war/ist

George Baker Selection

? - CDs, Vinyl LPs, DVD und mehr

Gegründet 1959 in Volendam - Holland Seit nunmehr 6 Jahren schreibt der Holländer Hans Bouwens Hits am Schnürchen - und er behauptet, in seinem Schreibtisch lägen noch weitere 500 fertige Kompositionen, die er sofort produzieren könne. Hans Bouwens kennt man nicht - wie wäre es mit George Baker? Er ist Boss der Selection, und so furchtbar produktiv, dass er nicht mal weiß, wie viel Platten er denn bisher wohl schon gemacht hat. Ganz sicher aber weiß er, dass er neben einem Haufen Hits auch den Sommerhit des Jahres 1975 über Europa verbreitet hat - den Ohrwurm "Paloma Blanca'. Direkt anschließend daran hat er mit der Selection eine gleichnamige Langspielplatte aufgenommen, denn irgendwie muss er ja von der Zahl 500 herunterkommen. In Holland, so musste die Popwelt lernen, wachsen nicht nur Tulpen und Tomaten, sondern auch treffliche Popgruppen. Die George Baker Selection wurde entdeckt von der holländischen Plattenfirma Delta, als sie vor deren Büros einfach die Verstärker aufgebaut hatten und loslegten. Das Ergebnis war, dass die Delta-Leute spontan mit einem Plattenvertrag winkten. Nach einem Monat schon wussten die Plattenmacher, dass sie den berühmten Griff in die Goldgrube getan hatten. Die erste Single der Baker-Selection hieß "Little Green Bag', wurde ein Renner, landete in Holland und Belgien auf dem 1. Rang der Hitlisten, und etablierte sich schließlich in Amerika unter den Top 20. Nun wurde die George Baker Selection Dauergast in den Hitparaden der Welt. George Baker ist Chef und Sänger der Truppe. Letzter Superhit: "Paloma BIanca' Original Presse-Info: WEA Music GmbH

Weitere Informationen zu George Baker Selection auf de.Wikipedia.org