Wer war/ist

Marcia Ball

? - CDs, Vinyl LPs, DVD und mehr
Marcia Ball
Marcia Ball (geboren am 20. März 1949 in Orange, Texas) ist eine amerikanische Bluessängerin und Pianistin, aufgewachsen in Vinton, Louisiana.
Wenn Texas Stomp-Rock auf Louisiana Swamp Blues trifft!
Ball wurde in eine musikalische Familie hineingeboren. Ihre Großmutter und ihre Tante spielten beide Klaviermusik ihrer Zeit, und Ball begann mit dem Klavierunterricht, als sie mit der Schule begann, und zeigte ein frühes Interesse am Klavierspiel im Stil von New Orleans, wie Fats Domino, Professor Longhair und James Booker. Sie hat Irma Thomas, die Sängerin aus New Orleans, als ihre Hauptinspirationsquelle benannt. Ball studierte Englisch an der Louisiana State University in den 1960er Jahren, während er in einer Band namens Gum spielte. 1970, im Alter von 21 Jahren, gründete sie eine Progressive Country Band namens Freda and the Firedogs in Austin, Texas, und begann ihre Solokarriere 1974.
Louisiana - Schmelztiegel der Musikstile
Balls Klavierstil beinhaltet Elemente von Zydeco, Louisiana Swamp Blues, ein wenig New Orleans Soul und Boogie Woogie. Sie begann ihre Karriere als Solokünstlerin bei Rounder Records in den 1980er und frühen 1990er Jahren. Im Jahr 2001 wechselte sie zu Alligator Records in Chicago. Ihr Rounder-Album Sing It! mit den Sängerinnen Irma Thomas und Tracy Nelson, erschienen im Januar 1998, wurde für einen Grammy Award und einen Blues Music Award als "Best Contemporary Blues Album" nominiert.
Auszeichnungen
Ball erhielt 1998 den Blues Music Award für "Contemporary Female Vocalist of the Year" und "Best Blues Instrumentalist-Keyboards" für ihre Alben Presumed Innocent (2002) und So Many Rivers (2004). Im selben Jahr gewann sie auch "Contemporary Blues Artist of the Year-Female". In den Jahren 2005, 2006, 2007 und 2009 gewann sie erneut die "Best Blues Instrumentalist-Keyboards". Die BMA für Keyboards wurde inzwischen in Pinetop Perkins Piano Player Award umbenannt und Marcia hat diesen in den Jahren 2012 und 2015 gewonnen. Ihre 2003er Alligator-Veröffentlichung So Many Rivers wurde für einen Grammy nominiert, ebenso wie Live! Down The Road (2005) und Peace, Love & BBQ (2008). Sie wurde 1990 in die Austin Music Hall of Fame aufgenommen. Ball hat weiterhin mit Irma Thomas zusammengearbeitet. Im Jahr 2006 trugen die beiden ein Duett ("Look Up") auf dem New Orleans Social Club Release, Sing Me Back Home (Burgundy Records/Honey Darling Records). 2007 trugen die beiden ein weiteres Duett ("I Can't Get New Orleans Off My Mind") zu Goin' Home - A Tribute To Fats Domino (Vanguard Records) bei. Sie spielt weiterhin in Nachtclubs, insbesondere in Austin und New Orleans, und tritt bei Musikfestivals in Nordamerika und Übersee auf.
Im Mai 2015 gewann Ball den "Pinetop Perkins Piano Player"-Preis bei der Verleihung der Blues Music Awards.
Am 25. Oktober 2018 wird Frau Ball in die Austin City Limits Hall of Fame aufgenommen, in der sie 1976 zum ersten Mal auftrat.
Copyright © Bear Family Records® Alle Rechte vorbehalten. Nachdruck, auch auszugsweise, oder jede andere Art der Wiedergabe, einschließlich Aufnahme in elektronische Datenbanken und Vervielfältigung auf Datenträgern, in deutscher oder jeder anderen Sprache nur mit schriftlicher Genehmigung der Bear Family Records® GmbH.
Für die Filterung wurden keine Ergebnisse gefunden!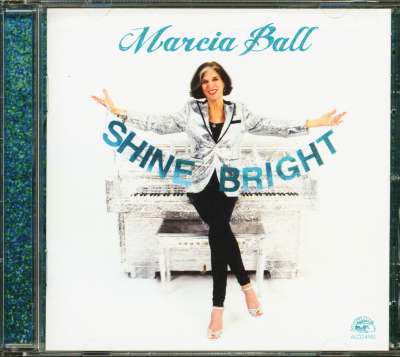 Marcia Ball: Shine Bright (CD)
Art-Nr.: CDAL4982


nur noch 1 verfügbar
Sofort versandfertig, Lieferzeit** 1-3 Werktage
(Alligator Records) 12 Tracks - Eine der bekanntesten und beliebtesten Roots-Künstlerinnen Amerikas veröffentlicht ein bahnbrechendes Album, produziert von Steve Berlin (Los Lobos, The Blasters). Marcia Ball brennt auf Shine Bright mit...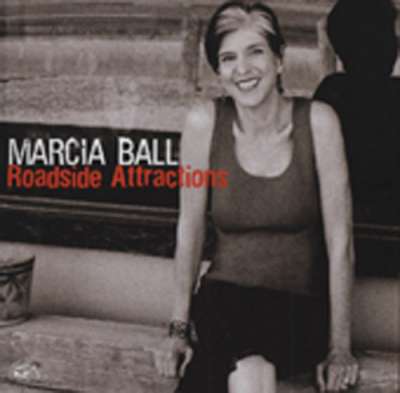 Marcia Ball: Roadside Attractions
Art-Nr.: CDAL4942


Artikel muss bestellt werden
(2011 'Alligator') (43:39/12) Von Gary Nicholson produziertes Album, in Nashville und Austin aufgenommenes Album, das die Roots- und Bluessängerin und Pianistin auch nach vierzig Jahren 'auf der Straße' in hervorragender Verfassung...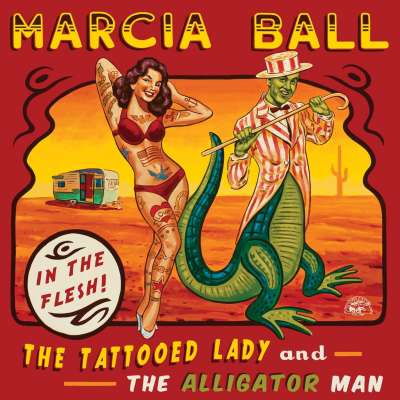 Marcia Ball: Tattooed Lady & the Alligator Man
Art-Nr.: CDAL4964


Artikel muss bestellt werden
(2014/Alligator) 12 tracks. The title track of singer/songwriter/pianist Marcia Ball's new album, The Tattooed Lady And The Alligator Man, is an irresistible tale of true love at the traveling carnival. It's a story that nobody but Ball...