Wer war/ist

Donnie Bowser

? - CDs, Vinyl LPs, DVD und mehr
Donnie Bowser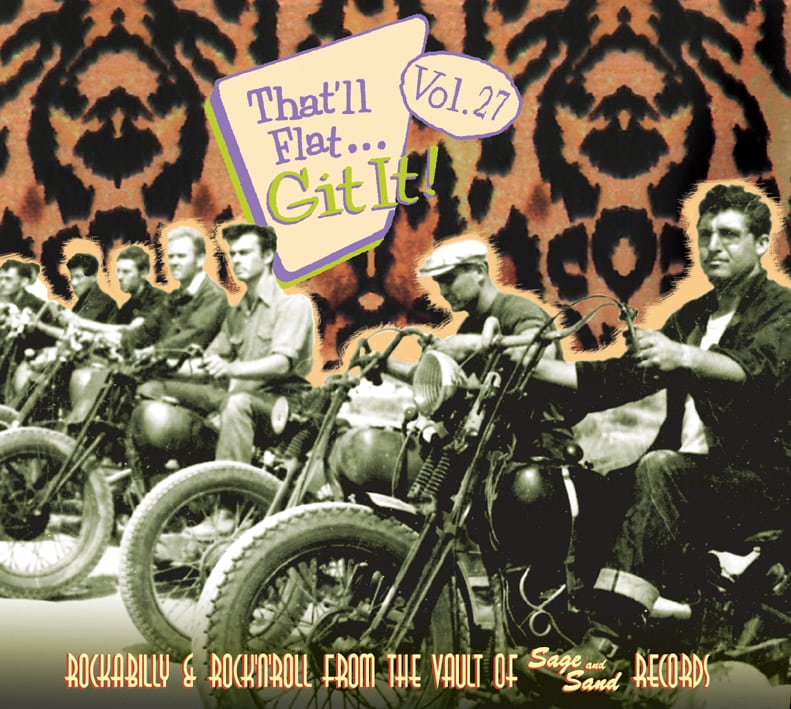 Donald L. Bowshier was born in Madison Mills, Ohio on April 14, 1937, and never strayed far from his home turf. At the age of three, he was crippled by polio and spent the remainder of his life in a wheelchair. His father, Odes, was a fiddle player, his grandfather, Clifford, played the banjo, and Donnie began playing and singing when he was twelve. A year or so later, he formed the Jr. Melody Boys. As Donnie Bowshier, he made his first recordings for King in 1953. The following year, he shared billing with Slim Redman on the Wilmington, Ohio-based Skip Records. In 1957, Donnie converted to rock 'n' roll, and signed with another Wilmington label, Colonel Sam Salyer's Dess Records. Others on the label included Bowshier's sometime bandmate, Gene Sisco, and Herbie Smith. There was a second record for Dess before Pat Nelson acquired Bowshier for Sage.
As Donnie Bowser, he re-recorded two Dess songs, Stone Heart/I Love You Baby, in April 1958. Sage & Sand took over the publishing on one side and Nelson's partner and/or good buddy Murray Nash acquired the publishing on the other. The songs were reissued on Fraternity (another label closely associated with Nelson) in June, and re-reissued that August on Marty Robbins' eponymous label, and then re-re-reissued on Era in 1960. "I recorded it on Sage and it was so successful that they took me to Nashville and recorded it on another label," Bowshier said at the time, although his account makes more sense if you substitute 'Dess' for 'Sage.' He returned to Sage later that year to record Got The Best Of Me.
A little paean to the transformative power of rock 'n' roll, itsounds as if it meant to be called I'm Crazy. He was still contracted to Sage & Sand's publishing company when he recorded for Bamboo in '61. Many more records followed on many more labels, including one on Stop Records produced by Pat Nelson. Although there were years when he dropped out of the business, he always seemed to be tempted back, and in 1989 perseverance finally brought its reward when a single for Ridgewood cracked the country charts, peaking at #90 for one week.
A follow-up album included fellow Ohioan, Bobby Bare. He called his show 'Country On Wheels', acknowledging that he couldn't leave his wheelchair. Once he was singing Y'All Come on stage when he leaned back too far and tipped over his wheelchair, but he continued singing from the floor. When Bowshier died of a heart attack on February 22, 2002, he left his wife of 34 years and ten children.
3. Donnie Bowser - Got The Best Of Me - (D. Bowser) - Sage 276
Various That'll Flat Git It Vol.27 (Sage & Sand)
Read more at: https://www.bear-family.com/various-that-ll-flat-git-it-vol.27-sage-und-sand.html
Copyright © Bear Family Records
Copyright © Bear Family Records® Alle Rechte vorbehalten. Nachdruck, auch auszugsweise, oder jede andere Art der Wiedergabe, einschließlich Aufnahme in elektronische Datenbanken und Vervielfältigung auf Datenträgern, in deutscher oder jeder anderen Sprache nur mit schriftlicher Genehmigung der Bear Family Records® GmbH.
Für die Filterung wurden keine Ergebnisse gefunden!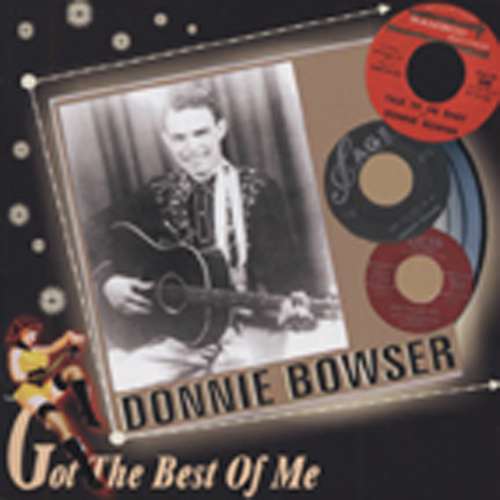 Donnie Bowser: Got The Best Of Me
Art-Nr.: CDBCK27144


Artikel muss bestellt werden
(2011/HYDRA) 26 tracks - Excellent multi-label collection of rare Rockabilly & Hillbilly with 16 page booklet!