Wer war/ist

Tony Casanova

? - CDs, Vinyl LPs, DVD und mehr
Tony Casanova
Tony Casanova was born Jutilio Perez in Puerto Rico on November 4, 1942. He moved to California with his family in 1950, as many Puerto Ricans did at the time. Puerto Rico was an unincorporated territory of the United States and granted U.S. citizenship. Jutilio grew up with Richard Valenzuela in the San Fernando Valley and were classmates at Pacoima Junior High School. They became friends, jam- ming on their guitars before Perez changed his name to Tony Casanova and Valenzuela became Ritchie Valens.
Ritchie was only 17 when he debuted on Del-Fi. Jutilio was a year younger when he got signed as Tony Casanova to Crest Records, using the same studio and some of the same musicians as Valens in the late summer of 1958. The fol- lowing summer saw him performing in a night club scene of the Hollywood movie 'The Diary Of A High School Bride,'released by American-International, before he switched to Doré Records in September of 1959. Casanova continued making recordings as Tony Casanova (for Chariot and Capi- tol) and as Tony Ray (Imperial and Dot) in the sixties be- fore he left the music business to start working as a prop- erty manager.
Marc Mittelacher in August 2020
© Bear Family Records®
read more
Various Artists
The Right To Rock - The Mexicano And Chicano Rock'n'Roll Rebellion 1955-1963 (CD)
Copyright © Bear Family Records® Alle Rechte vorbehalten. Nachdruck, auch auszugsweise, oder jede andere Art der Wiedergabe, einschließlich Aufnahme in elektronische Datenbanken und Vervielfältigung auf Datenträgern, in deutscher oder jeder anderen Sprache nur mit schriftlicher Genehmigung der Bear Family Records® GmbH.
Für die Filterung wurden keine Ergebnisse gefunden!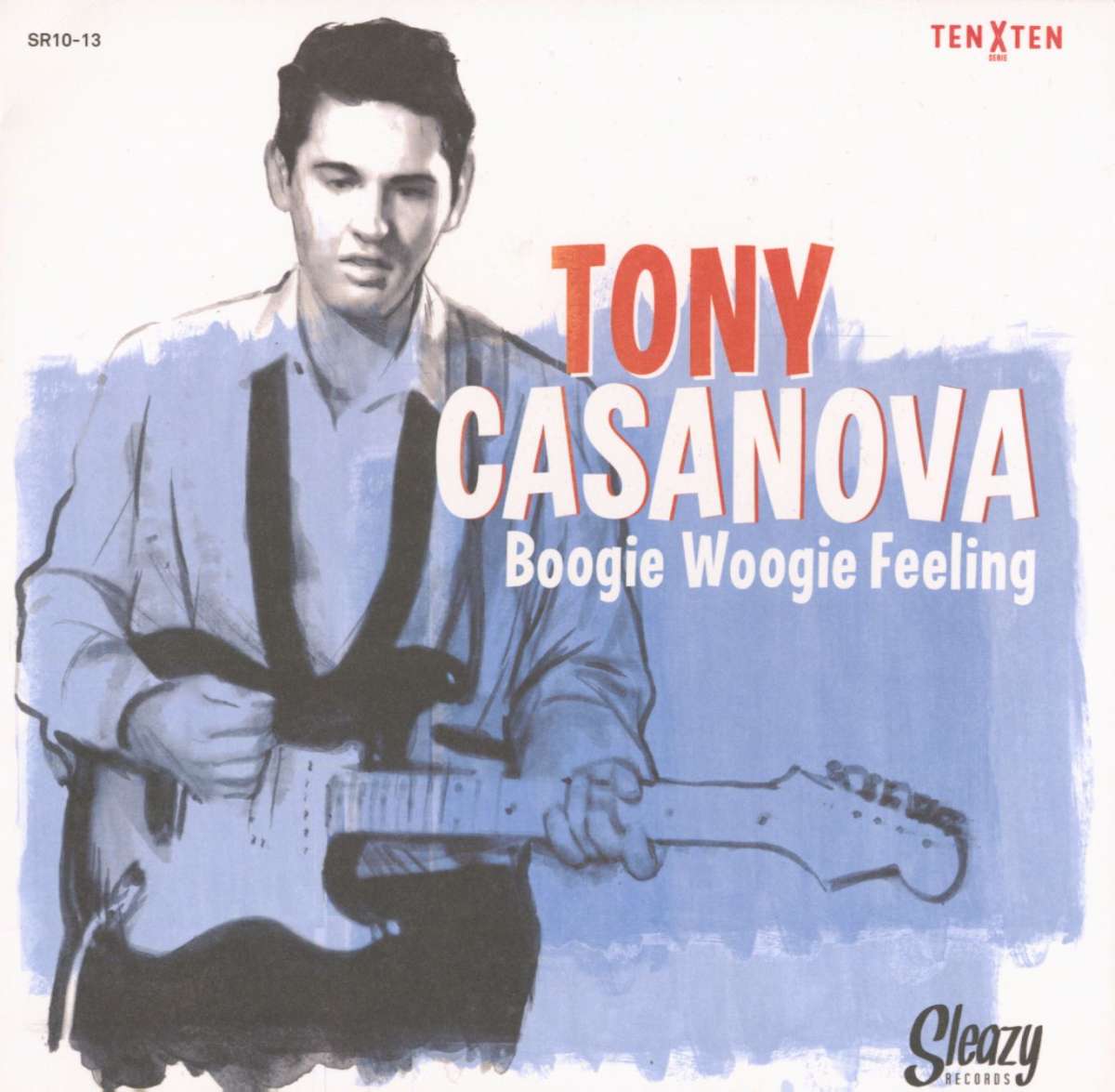 Tony Casanova: Boogie Woogie Feeling (LP, colored Vinyl, 10inch)
Art-Nr.: LPSR1013


Artikel muss bestellt werden
(Sleazy Records) 12 tracks, farbiges Vinyl in hellblau Die kompletten Aufnahmen von Tony Casanova, der 1942 in Puerto Rico geboren wurde. Tony wanderte 1950 mit seiner Familie in die USA ein, wo er in Pacoima, Los Angeles lebte. Auf der...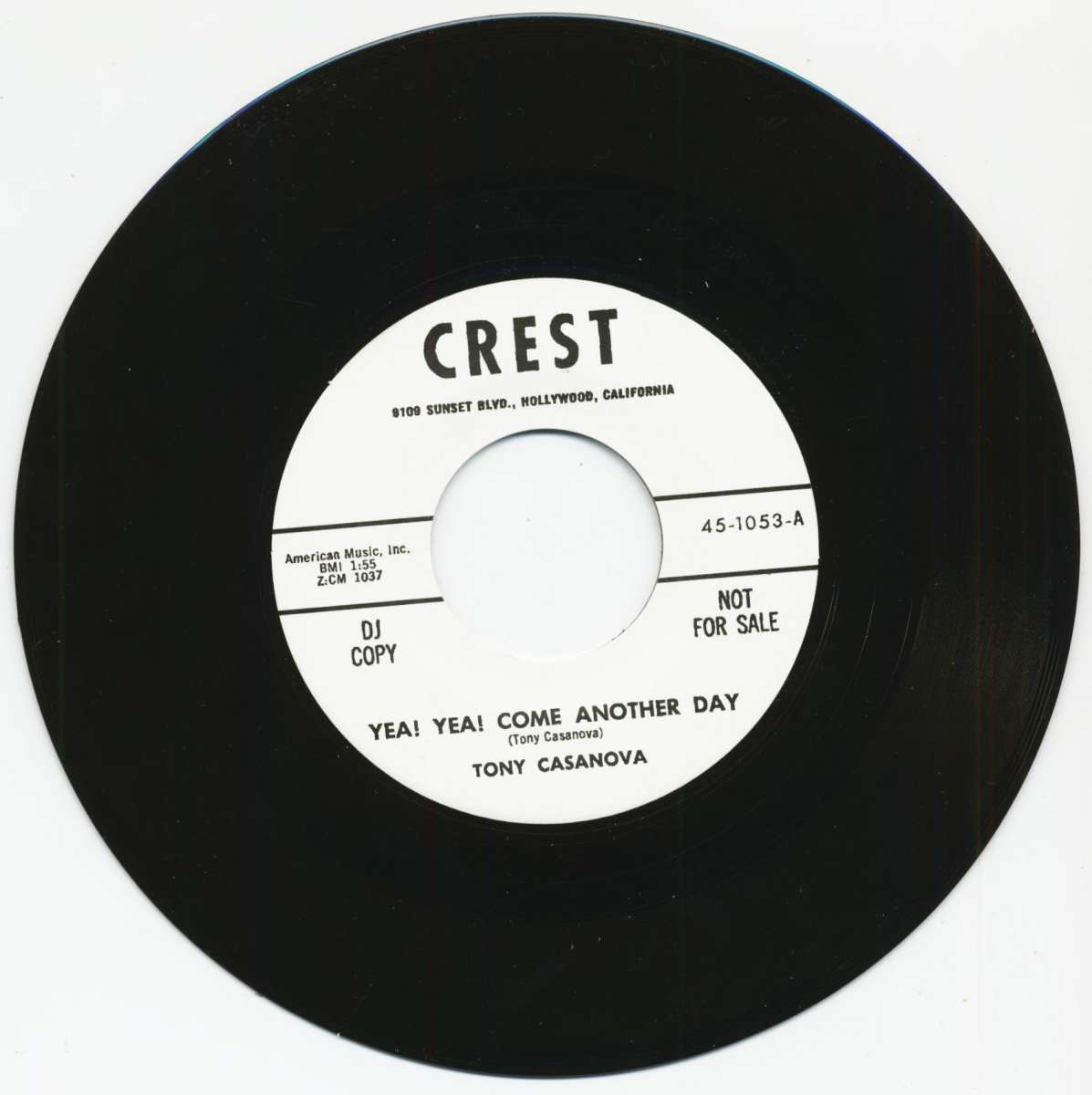 Tony Casanova: Yea! Yea! Come Another Day - The Grave (7inch,...
Art-Nr.: 45REP1053


Artikel muss bestellt werden
(Crest) 2-Track Single - Reproduction of Crest 45-1053!