Für die Filterung wurden keine Ergebnisse gefunden!
Joey Castle: That Ain't Nothing But Right - Don't Knock It...
Art-Nr.: 45SR68

Wild Rockabilly Jiver (as original 1958 RCA release) with a super nice stroller on the flip side (un-issued demo for Elvis Presley) Die Songs auf dieser Platte bringen uns zwei verschiedene Momente in Joey Castle's kurzer...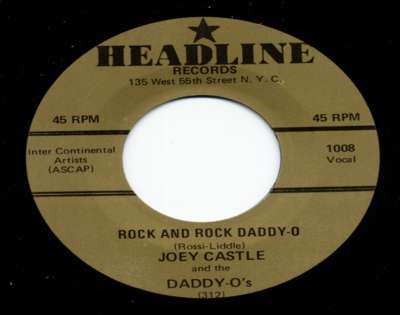 Joey Castle: Rock & Roll Daddy-O b-w Wild Love 7inch, 45rpm
Art-Nr.: REP03026

Rockabilly classic with stunning guitar.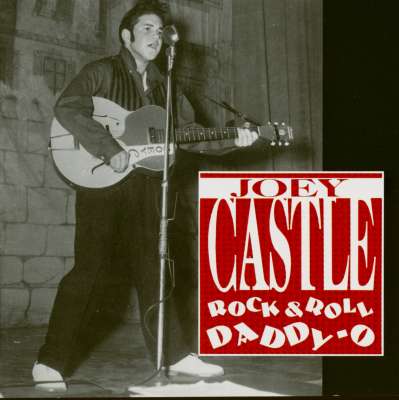 Joey Castle: Rock & Roll Daddy-O (CD)
Art-Nr.: BCD15560


Sofort versandfertig, Lieferzeit** 1-3 Werktage
1-CD-Album mit 16-seitigem Booklet, 16 Einzeltitel. Spieldauer ca. 39 Minuten. Der Name Joey Castle steht in Sammlerkreisen für eine Handvoll sagenhaft seltener Rock'n'Roll-Singles. Ansonsten blieb er ein Geheimnis umwitterter Mann. Bear...
Wer war/ist

Joey Castle

? - CDs, Vinyl LPs, DVD und mehr
Joey Castle
Geboren am 24. Juni 1942 in New York. Gestorben am 15. Dezember 1978.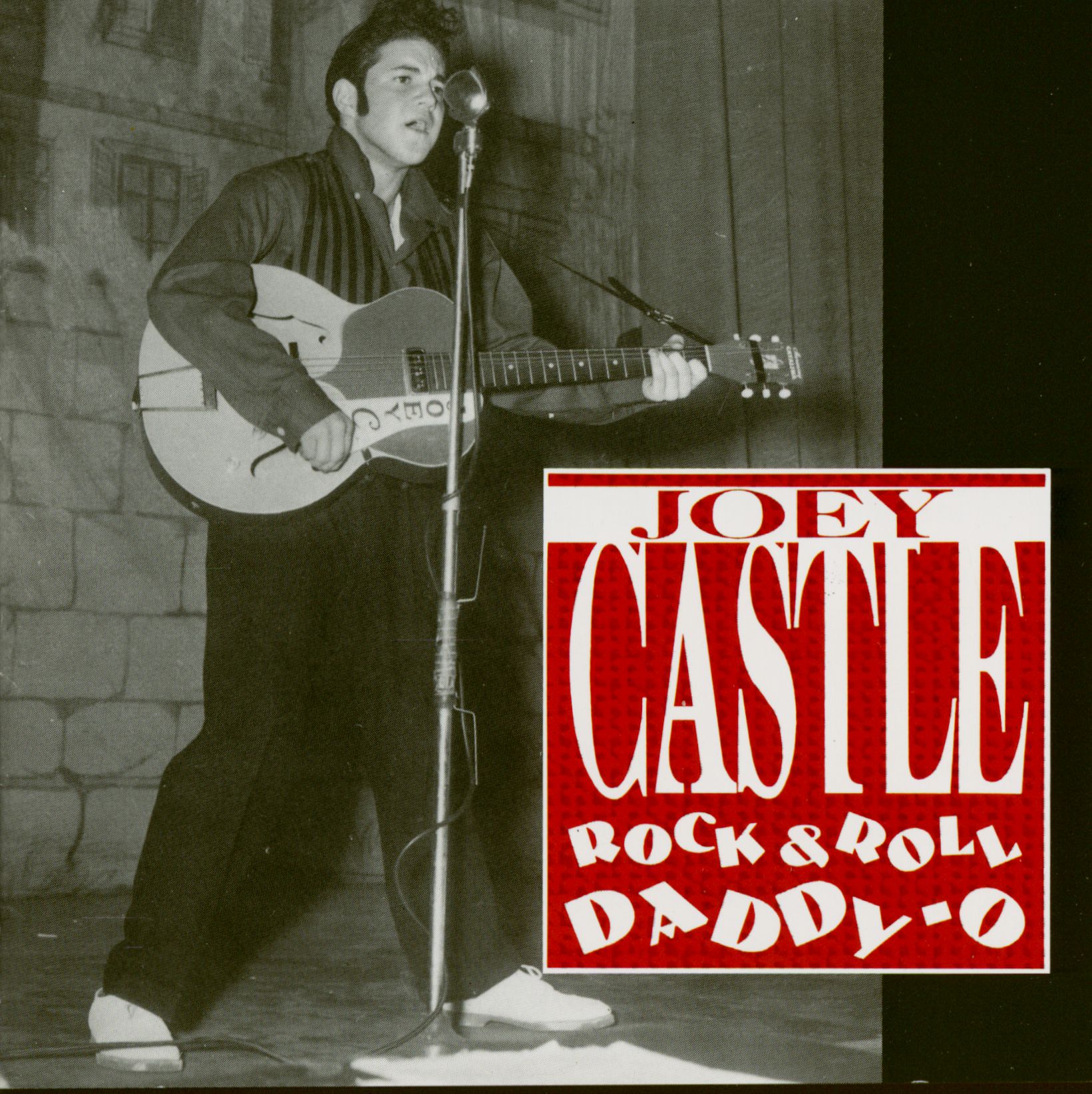 Joseph Castaldo war erst sechzehn Jahre alt, als er unter dem Namen Joey Castle ins RCA Victor Studio B in New York kam, um die Songs für seine Debüt-Single zu schneiden. Er war in der Bronx aufgewachsen, und da er schon früh vom Rock'n'Roll angezogen wurde, nahm er einige Demotapes auf, die ihm einen Vertrag mit derselben großen Firma einbrachten, die die Platten von Elvis Presley herausbrachte.

Zweifellos ein erfüllter Traum für jeden amerikanischen Teenager, obwohl im Falle von Joey der Traum nur wenige Monate später zu Ende ging, als seine Songs ("Come a Little Closer Baby" s/w "That Ain't Nothing But Right") nicht in die Charts kamen und RCA ihn absetzte. Billboard's Review wies auf Castle's stilisierten Gesang hin, fand aber keinen Unterschied zu den vielen anderen Sängern, die im Sommer 1958 versuchten, auf den Markt zu kommen. Die Ablehnung von RCA hat Joey nicht gebrochen, der immer mehr Demoaufnahmen machte und im Raum New York auftrat. Im Februar 1959 verkündete ein Nachrichtenclip auf Billboard, dass eine Rock'n'Roll-Band namens Joey Castle and the Knights bei Counterpoint unterschrieben hatte. 1949 von Bill Fox und Jerry Newman als Esoteric Records gegründet, hatte sich das Label auf Klassik-Alben spezialisiert, änderte aber 1957 seinen Namen und trat zwei Jahre später mit der Unterzeichnung von Jazz, Pop und Folks-Künstlern in den Singles-Bereich ein.

Dennoch hat Joey bei Counterpoint keine Veröffentlichung gesehen. Stattdessen paarte Ende 1959 ein weiteres New Yorker Independent-Label (Headline Records) "Wild Love" und "Rock and Rock Daddy-0" (sic) und brachte eine Platte heraus, die Joey Castle und den Daddy-as zugeschrieben wurde. Joey's Stimme klingt hier reifer als in seinen vorherigen Aufnahmen und Kritiken war diesmal etwas schöner, obwohl die Single auch nicht in die Charts kam. Zu diesem Zeitpunkt war Joseph Castaldos Beitrag zum Rock'n'Roll in seiner Blütezeit beendet.

In den frühen sechziger Jahren benutzte er das Pseudonym Cliff Rivers, um ein paar Songs zu schneiden, die er mitgeschrieben hatte: "Wahre Lippen" und "Marsha". Die Tracks wurden im Juni 1963 von Thanks! veröffentlicht, einer kleinen Firma, die von Sid Prosen gegründet wurde, und erfreuten sich einer kleinen Popularität in Großbritannien, wo die Platte unter dem Londoner Label vertrieben wurde. Außerdem hat Joey seine Stimme auf einige Demos von Hill & Range, dem Verlag, der die Kontrolle über die von Elvis aufgenommenen Songs hatte, gesetzt. Er spielte immer wieder lokale Auftritte und machte gelegentlich Aufnahmen, bevor er 1978 einem Gehirntumor erlag.
(Carlos A.del Bosque)