Wer war/ist

Cat Lee King & His Cocks

? - CDs, Vinyl LPs, DVD und mehr
Cat Lee King & His Cocks
Der Name dieses Rockin' Blues Quintetts aus Bonn, Deutschland, wird so manchem Engländer einen schlüpfrigen Herrenwitz entlocken. Doch nicht nur der Name fällt auf, denn diese Band ist jung, authentisch und extrem begabt.
Frontmann Cat Lee King sorgte bereits bei mehreren Formationen mit seiner bluesigen Reibeisenstimme und seinem flinken Pianospiel für Furore. Seit 2014 widmet er sich aber vor allem seinem Hauptprojekt Cat Lee King and His Cocks. Die Roots dieser Band sind vor allem schwarz. Zu den wichtigsten musikalischen Vorbildern zählen Größen wie T-Bone Walker, Wyonnie Harris, Ray Charles, Otis Spann, Muddy Waters und BB King.
Coverversionen wie Don & Deweys Farmer John, Herby Joes Smokestack Lightnin' oder Chuck Berrys Brown Eyed Handsome Man wechseln sich in Ihren Sets mit ner Menge eigener Songs ab, die durch die Reihe weg klingen, als wären sie in irgendwo zwischen Texas, Chicago und New York in den Jahren zwischen 1949 und 1960 entstanden.
Anders als viele Bands in diesem Genre verzichten Cat Lee King and His Cocks aber auf Trompete, Saxophone usw.. Stattdessen überzeugt ihr Rhythm & Blues neben dem Piano mit zwei messerscharfen Gitarren und treibenden Bass/Drum-Rhythmus. Verantwortlich dafür sind Tommy J. Croole (Leadguitar), Sidney Ramone (Rhythmguitar), LuckyLuciano (Kontrabass) und Rene Lieutenant (Drums).
Alle fünf sind in den frühen 20ern und haben bereits einiges erreicht (u.a. beim Rhythm Riot in Camber Sands/England). Doch sie haben noch viel mehr vor! Ihr erstes Album erschien 2018 auf Rhythm Bomb Records, 'Cock Tales'!
Copyright © Bear Family Records® Alle Rechte vorbehalten. Nachdruck, auch auszugsweise, oder jede andere Art der Wiedergabe, einschließlich Aufnahme in elektronische Datenbanken und Vervielfältigung auf Datenträgern, in deutscher oder jeder anderen Sprache nur mit schriftlicher Genehmigung der Bear Family Records® GmbH.
Weitere Informationen zu Cat Lee King & His Cocks auf de.Wikipedia.org
Für die Filterung wurden keine Ergebnisse gefunden!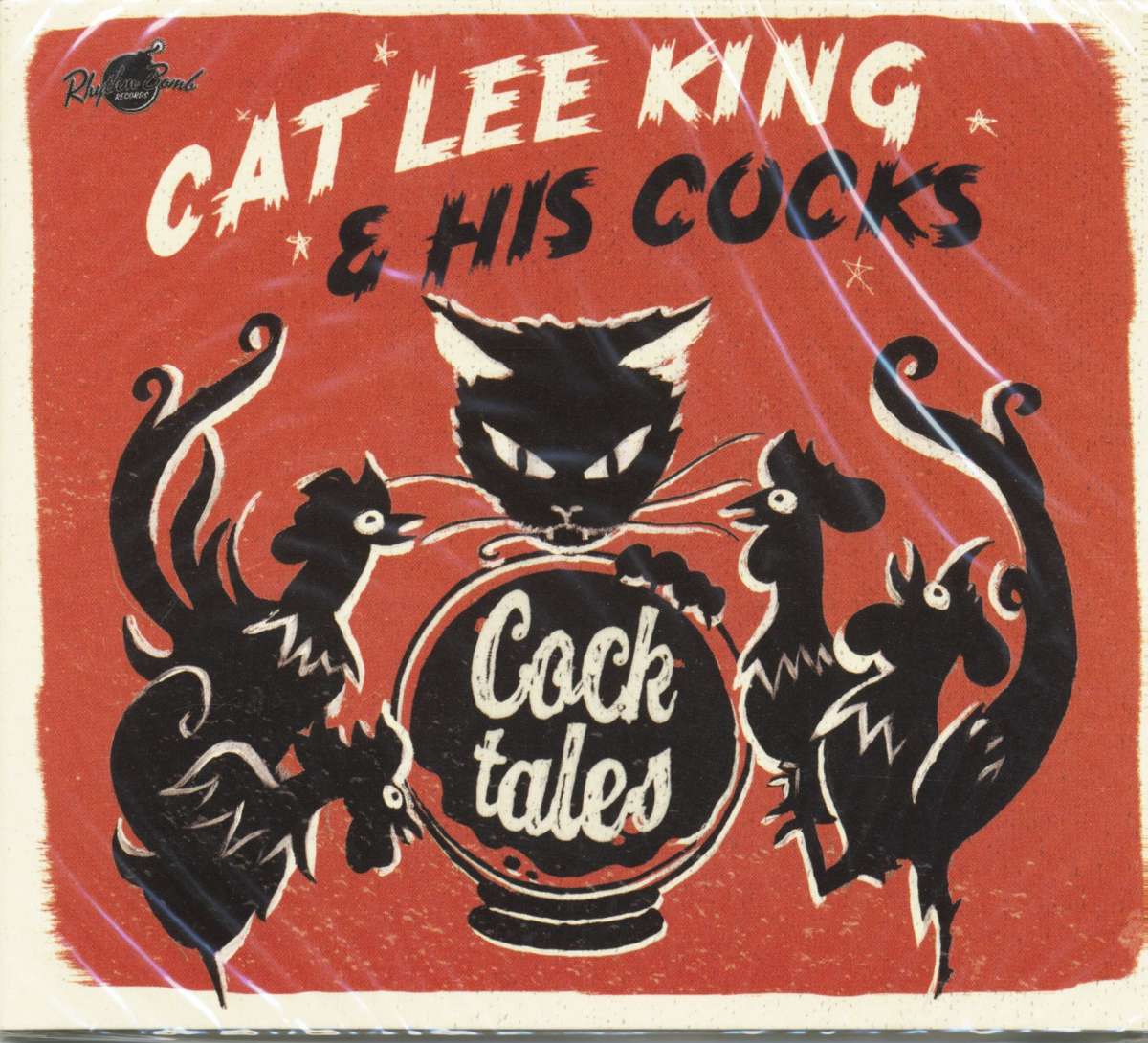 Cat Lee King & His Cocks: Cock Tales (CD)
Art-Nr.: CDRBR5887


nur noch 1 verfügbar
Sofort versandfertig, Lieferzeit** 1-3 Werktage
(Rhythm Bomb) 14 Tracks - Ecopack - Hier kommt das lang erwartete erste Album von Cat Lee King and His Cocks, den sensationellen Jump Blues Youngsters aus Bonn! Unter dem passenden Titel Cock Tales hat das Quintett vierzehn brandneue,...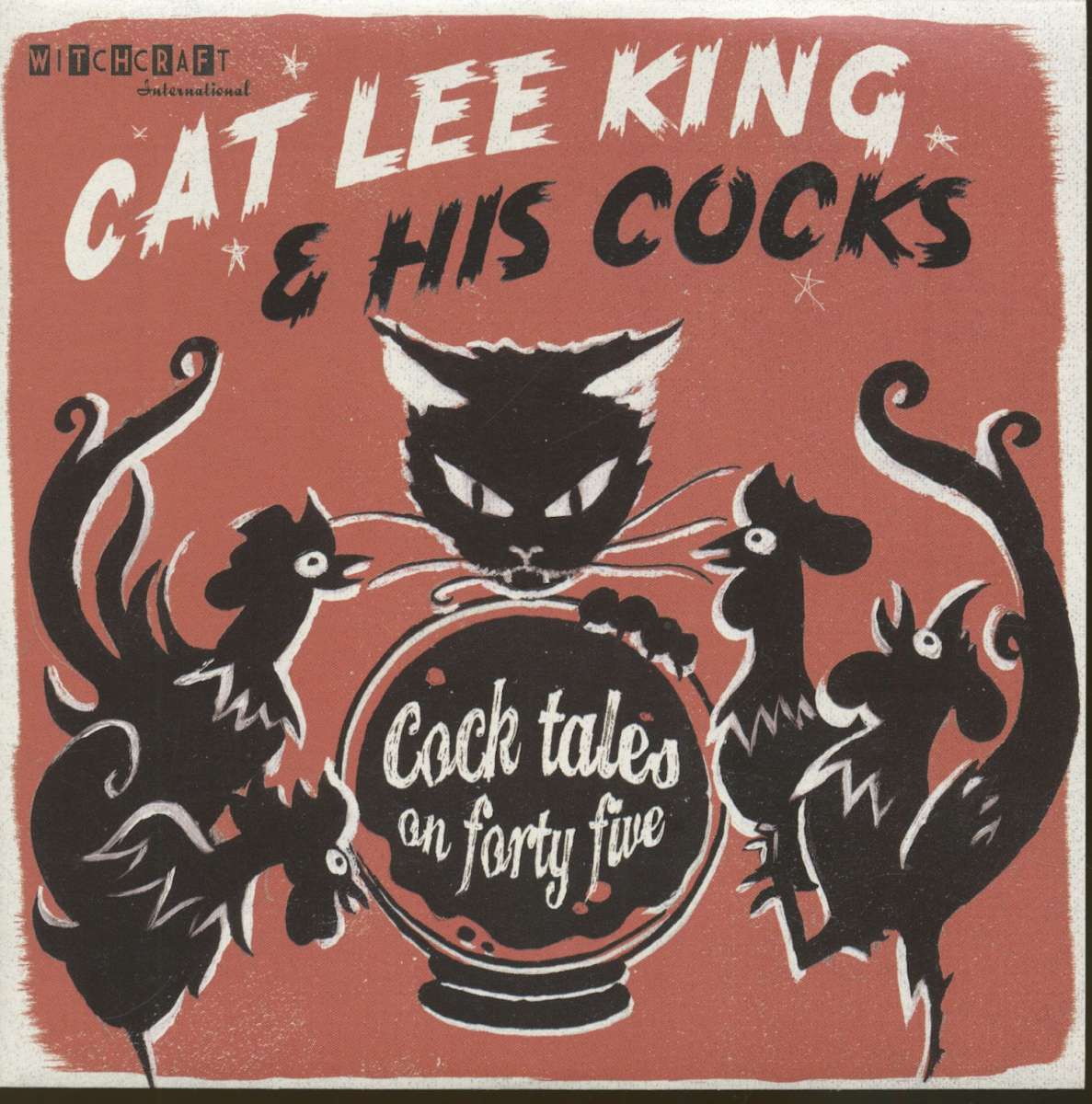 Cat Lee King & His Cocks: Cock Tales On Forty Five (7inch, 45rpm, EP, PS,...
Art-Nr.: 45WCIEP119


Artikel muss bestellt werden
(Witchcraft) Cat Lee King & his Cocks sind eines der bemerkenswertesten Rockin' Rhythm'n' Blues Newcomer Europas! Alle Titel stammen von ihrem Rhythm Bomb Debütalbum 'Cock Tales' (CD RBR5887).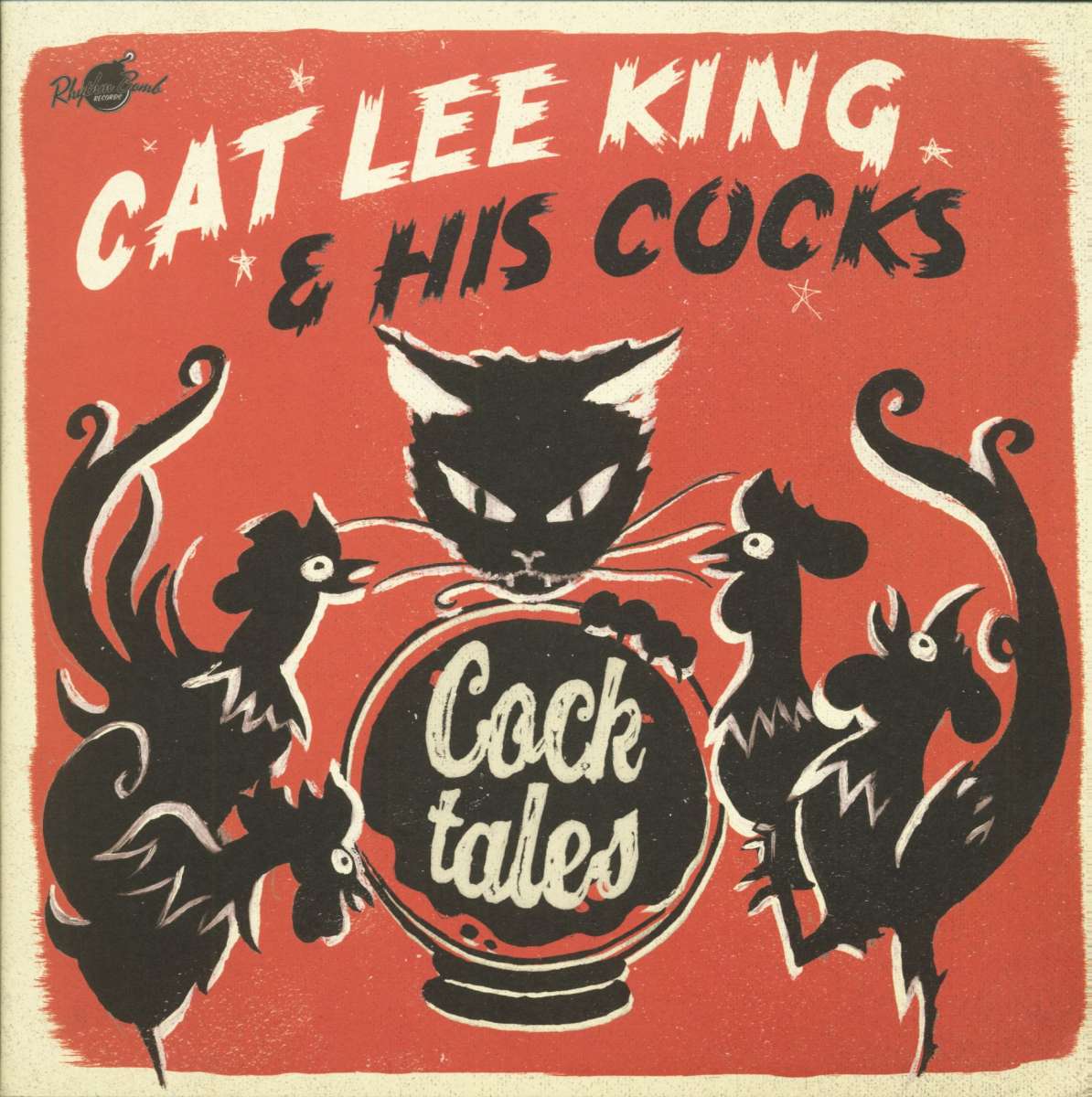 Cat Lee King & His Cocks: Cock Tales (LP)
Art-Nr.: LPRBR5940


Artikel muss bestellt werden
(Rhythm Bomb Records) 14 Tracks - CAT LEE KING kennt man bereits als Musiker bei RAY COLLINS' HOT CLUB, der Pianist mit der tiefschwarzen Stimme hat mit TOMMY J. CROOLE (Leadguitar), SIDNEY RAMONE (Rhythmguitar), LUCKY LUCIANO...