Wer war/ist

The Chaperones

? - CDs, Vinyl LPs, DVD und mehr
The Chaperones
Cruise To The Moon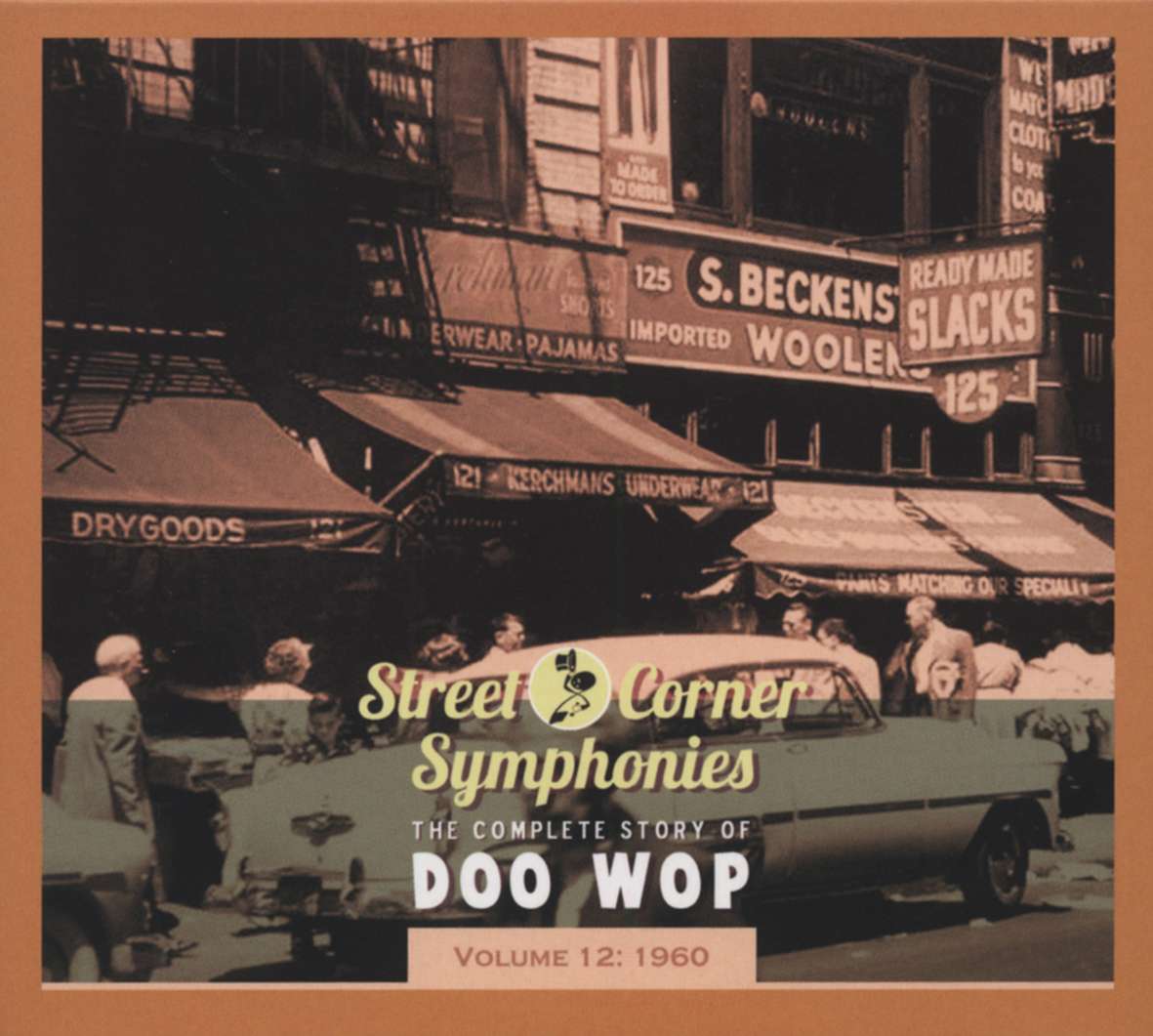 Long Island, New York was home to The Chaperones, an Italian-American group that began to come together in 1957 when second tenor Tommy Ronca and baritone Nick Salvato sang in The Sharptones and Fairlanes. First tenor Roy Marchesano and bass Dave Kelly came in after that. At C.W. Post College, Nick's classmate Steve Blaine eventually revealed Jubilee Records owner Jerry Blaine was his dad.
An audition at the elder Blaine's home led to a contract for The Chaperones with Blaine's Josie label. Blaine liked the group's celestial self-penned ballad Cruise To The Moon and instructed then to write a flip side, which turned out to be Dance With Me. He also let them know they needed a lead vocalist. In 1959, they found Tony Amato singing with another outfit at a record hop in Lyndenhurst.
The Chaperones cut the gently swaying Dance With Me at RCA Studios, but soon thereafter Kelly left. Richie Messina replaced him as bass singer, arriving in time to sing on Cruise To The Moon at the same studio. Production was most informally credited on the label to Steve and Mickey; Steve Blaine was ostensibly half of the duo. Released in 1960 on Josie, Cruise To The Moon did well in the Northeast.
The quintet encored with a violin-enriched Shining Star b/w My Shadow And Me, and backed Lou Jordan on his Josie 45. The group closed out its stay in the fall of '61 with a bouncy group-penned The Man From The Moon b/w Blueberry Sweet, a cover of The Chandeliers' '58 single on Angletone. The original lineup broke up in 1963, but Amato and Salvato revived The Chaperones in '79, performing together until Amato's 1990 death. Salvato still leads a group of Chaperones in Las Vegas.
Various - Street Corner Symphonies 1960 Vol.12
Read more at: https://www.bear-family.de/various-street-corner-symphonies-1960-vol.12.html
Copyright © Bear Family Records
Copyright © Bear Family Records® Alle Rechte vorbehalten. Nachdruck, auch auszugsweise, oder jede andere Art der Wiedergabe, einschließlich Aufnahme in elektronische Datenbanken und Vervielfältigung auf Datenträgern, in deutscher oder jeder anderen Sprache nur mit schriftlicher Genehmigung der Bear Family Records® GmbH.
Weitere Informationen zu The Chaperones auf de.Wikipedia.org
Für die Filterung wurden keine Ergebnisse gefunden!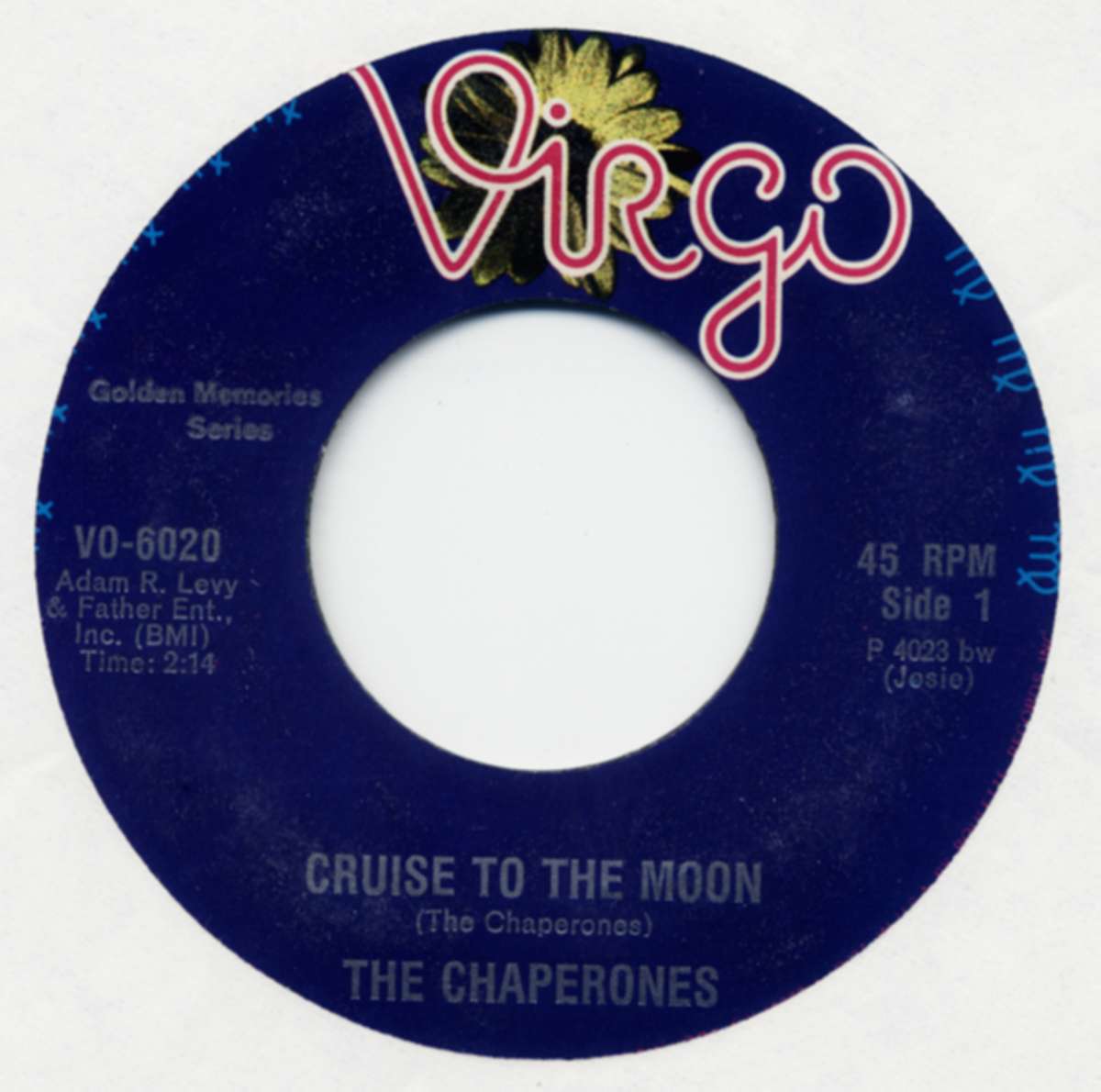 Chaperones: Cruise To The Moon b-w Shining Star 7inch, 45rpm
Art-Nr.: 45VO6020


Artikel muss bestellt werden