Wer war/ist

The Chips

? - CDs, Vinyl LPs, DVD und mehr
The Chips
Rubber Biscuit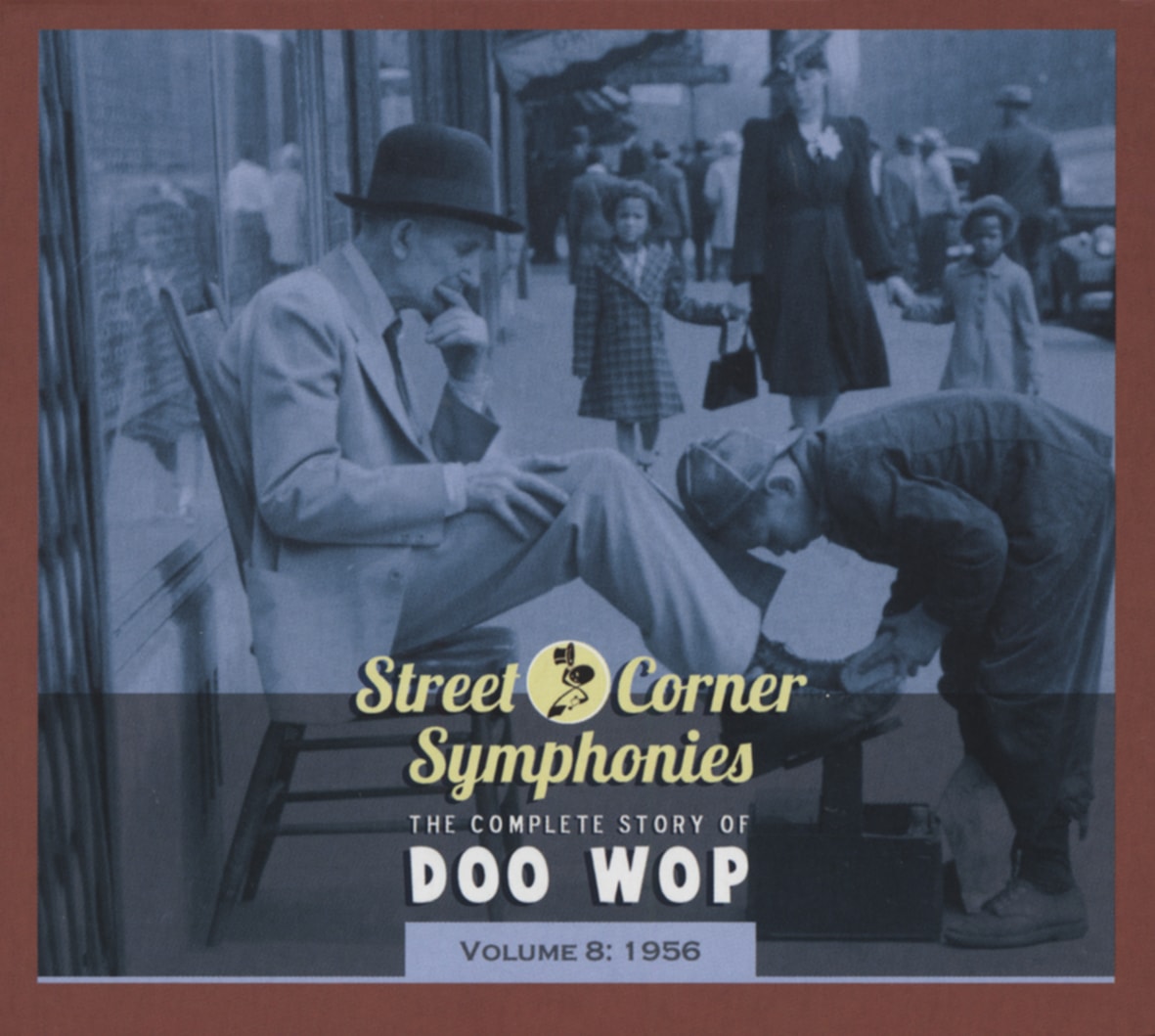 If not for The Blues Brothers' hokey recreation of the nonsensical novelty Rubber Biscuit, The Chips might have fallen through the cracks entirely. It was their only platter for Josie Records or any other label.
Chips lead singer Charles 'Kenrod' Johnson was attending the tough Warwick School For Delinquent Teenagers in upstate New York when he dreamed up Rubber Biscuit. Its marching rhythm derived from the military cadences the students trod along to while going from class to class. Though he was cited as sole writer on the Josie single, BMI has adjusted the writers' credits to list the entire group, which hailed from Brooklyn's Bedford-Stuyvesant 'hood (no bed of roses either).
Tearing through the deranged anthem with machine-gun abandon, Johnson's insane scatting is willingly abetted by bass singer Paul Fulton, who burbles along until the band breaks and he steps up with zany non sequiturs focusing on a menu from hell: a 'wish sandwich,' a 'ricochet biscuit,' a 'coldwater sandwich and a Sunday go-to-meetin' bun.' Tenors Sammy Strain and Shedrick Lincoln and baritone Nathaniel Epps harmonize behind them. When Fulton inquires, "What you want for nothin', a rubber biscuit?" the breathless stomper is over, a marvel of inspired lunacy.
At their only Josie session, held August 3, 1956 at Beltone Studios in Manhattan, The Chips also proved they could handle more conventional fare on the tasty ballad flip Oh My Darlin' (also now credited to all five members despite Johnson alone being cited on the Josie single). Chicago deejay Marty Faye, no fan of rock and roll, sponsored an on-air contest centering on which of his listeners could translate the lyrics. The quintet threw in the towel in late '57. Epps joined The Capitols; Fulton spent time with The Velours and Poets, Lincoln was with The Invitations, and Strain recorded with the Fantastics, before elevating himself with Little Anthony and The Imperials and then The O'Jays.
Of course, there's a postscript. Director Martin Scorsese made brilliant use of Rubber Biscuit on the soundtrack of his classic 1973 slice-of-New York-mob-life movie 'Mean Streets.' Then Dan Aykroyd chose the song as his feature with The Blues Brothers; their remake was a '79 pop hit. That inspired The Chips to reunite, though Strain was busy with his higher-profile commitments (David Eason filled in).
- Bill Dahl -
Various Vol.8, - Street Corner Symphonies 1956
Read more at: https://www.bear-family.de/various-vol.8-street-corner-symphonies-1956.html
Copyright © Bear Family Records
Copyright © Bear Family Records® Alle Rechte vorbehalten. Nachdruck, auch auszugsweise, oder jede andere Art der Wiedergabe, einschließlich Aufnahme in elektronische Datenbanken und Vervielfältigung auf Datenträgern, in deutscher oder jeder anderen Sprache nur mit schriftlicher Genehmigung der Bear Family Records® GmbH.
Für die Filterung wurden keine Ergebnisse gefunden!