Wer war/ist

Sanford Clark

? - CDs, Vinyl LPs, DVD und mehr
SANFORD CLARK,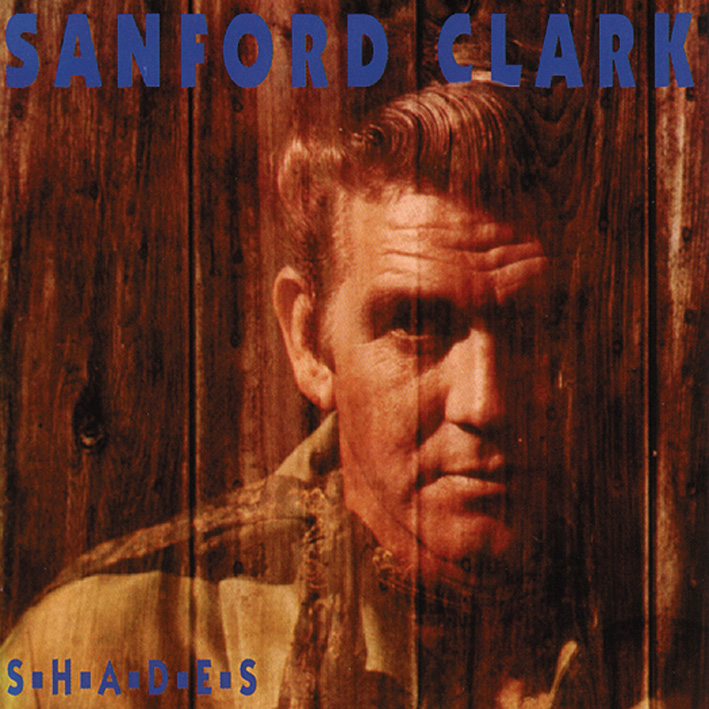 SANFORD CLARK,
Geboren 1935 in Tulsa, Oklahoma, zog mit neun oder zehn Jahren nach Phoenix, Arizona. Kindheit Kumpel, Al Casey, überredete Clark, auf der Bühne des Arizona Hayride und die Menge ging für seine Elvis-Imitation. Casey, der bei den Arizona Hayriders Gitarre spielte, brachte Lee Hazlewood mit, einen 27-jährigen DJ von KTYL, der jemanden suchte, der ein Lied singen konnte, das er geschrieben hatte. Hazlewood mochte Clarks Stil, und die drei Männer sammelten 215 Dollar, um The Fool in einem lokalen Studio von Floyd Ramsey zu schneiden.
1500 Exemplare wurden auf MCI, einem Label von Ramsey und den anderen Musikern der Platte, gepresst. Bill Randle, berühmter Cleveland dee-jay, mochte sein Exemplar gut genug, um Randy Wood zu kontaktieren, und mit Dot dahinter erreichte The Fool im August 1956 die Top 10, im selben Monat, in dem Dot von Tennessee nach Hollywood zog. Diese Anthologie zeigt die Kehrseite, Lonesome For A Letter, Clarks feinste Rockabilly-Nummer, auf der sich alle Beteiligten von Elvis' Sun-Sound inspirieren ließen.
Im Gegensatz zu Elvis war Clark kein Teenie-Idol-Material. Er verbrachte drei Jahre in der Luftwaffe und war im Februar 1957 Ehemann und Vater. Am schlimmsten war, dass ihm das Selbstvertrauen fehlte. Clark hatte keine Hits mehr, aber die meisten seiner Platten für Dot, Jamie, 3-Trey, Project, Warner Brothers, Ramco, LHI und Desert Sun waren genauso interessant. Clarks Dot- und Jamie-Aufnahmen sind auf Bear Family (BCD 15549) zu finden. Lee Hazlewood produzierte auch die Platten von Jimmy Spellman, Ray Sharpe und natürlich Duane Eddy.
Als er 1967 Sonny to Nancy Sinatra's Cher spielte, hatte dieser Sohn eines Ölbohrers aus Oklahoma seine unabhängigen Produktionen in zehn Jahren 36 Millionen Platten verkaufen sehen.
Sanford Clark Shades
Read more at: https://www.bear-family.de/clark-sanford-shades.html
Copyright © Bear Family Records
Für die Filterung wurden keine Ergebnisse gefunden!