Wer war/ist

Climax Blues Band

? - CDs, Vinyl LPs, DVD und mehr

Gegründet 1968 in Stafford, England Ursprünglich firmierte der Verein als Climax Chicago Blues Band, das Wörtchen Chicago strichen die Musiker erst 1970 aus dem Namen. Die Engländer haben die größte Menge ihrer Anhängerschar kurioserweise in den USA, in Europa ist die Band noch immer so gut wie unbekannt. Dass viele Gruppen erst auf dem Umweg über die Staaten auch in ihrer Heimat Anerkennung finden, ist kein Novum. Die Climax Blues Band hat sich in den letzten zweieinhalb Jahren fast ausschließlich auf den US-Markt konzentriert, der schon stets offen war für Rockgruppen, die musikalisch aus dem Rahmen fallen. Und dass die Climax Blues Band dieser Kategorie zuzuordnen sei, befanden die Musikkritiker der USA erstmals im Herbst 1972. Die Stärke der Gruppe liegt nicht nur darin, ausgezeichnete Studio-Platten produzieren zu können, sondern vielleicht vielmehr in ihren Live-Auftritten. Die Band zeichnet sich durch ein phantastisches Bluesfeeling aus, das nur wenige europäische Gruppen und Musiker vorweisen können. Jenes Feeling kommt im Konzert, das sich manchmal bis zu 3 Stunden hinziehen kann, besonders gut zur Geltung. Die Zeitschrift "Pop" schrieb in einem Bericht über die Climax Blues Band: "Der Durchbruch, der mit solchem Potential vor 5 Jahren noch spielend zu schaffen gewesen wäre, lässt auf sich warten. Aber er muss ja mal kommen! Das Material ist gut, die Band ist gut und spielt seit Jahren in der unveränderten Besetzung mit Peter Haycock,Gittarre- Derek Holt, Bass- Colin Cooper, Saxophon- Richard Jones, Keyboards- John Cuf?y, Schlagzeug zusammen. Was hier fehlt, sind nur die europäischen Fans.' Original Presse-Info: RCA Schallplatten GmbH

Weitere Informationen zu Climax Blues Band auf de.Wikipedia.org
Für die Filterung wurden keine Ergebnisse gefunden!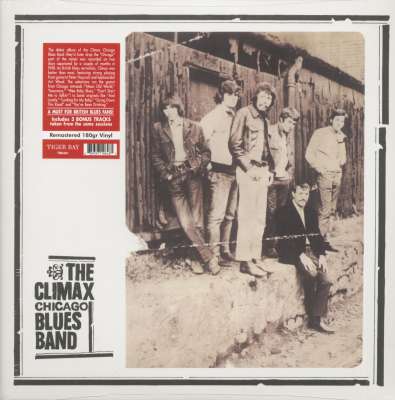 The Climax Chicago Blues Band: The Climax Chicago Blues Band (LP, 180g)
Art-Nr.: LPTB6461


Artikel muss bestellt werden
(Tiger Bay) 15 tracks - EIN MUSS FÜR BRITISCHE BLUES-FANS! Das Debütalbum der Climax Chicago Blues Band wurde 1968 an zwei Tagen aufgenommen, getrennt über ein paar Monate. Als britischer Blues-Revivalist war Climax besser als die...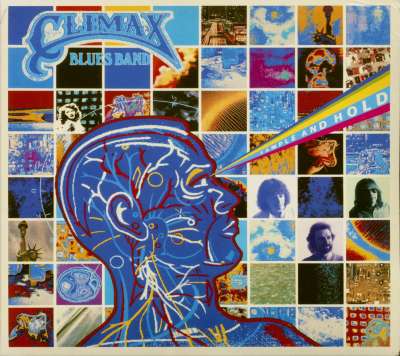 Climax Blues Band: Sample And Hold (CD)
Art-Nr.: CD5203


Artikel muss bestellt werden
(Repertoire Records) 11 Tracks - Digipack - Inklusive Friends in High Places, Sign Of The Times, Walking On Sunset, dazu noch den Bonus Track Church !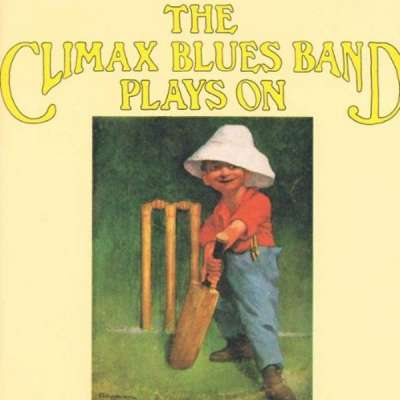 Climax Blues Band: Plays On
Art-Nr.: CD061675


Artikel muss bestellt werden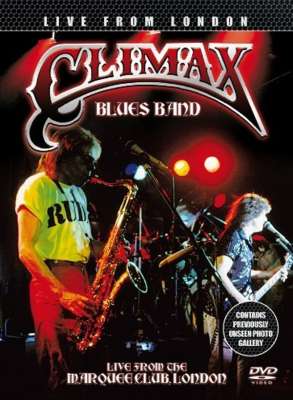 Climax Blues Band: Live From London
Art-Nr.: DVDSFM117


Dieser Artikel ist gestrichen und kann nicht mehr bestellt werden!
(1984) Region code free.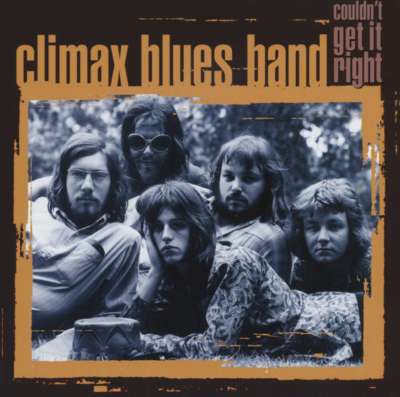 Climax Blues Band: Couldn't Get It Right
Art-Nr.: CDRR4802


Artikel muss bestellt werden
CD auf REPERTOIRE RECORDS von CLIMAX BLUES BAND - Couldn't Get It Right