Wer war/ist

Natalie Cole

? - CDs, Vinyl LPs, DVD und mehr
Natalie Cole
This Will Be (An Everlasting Love)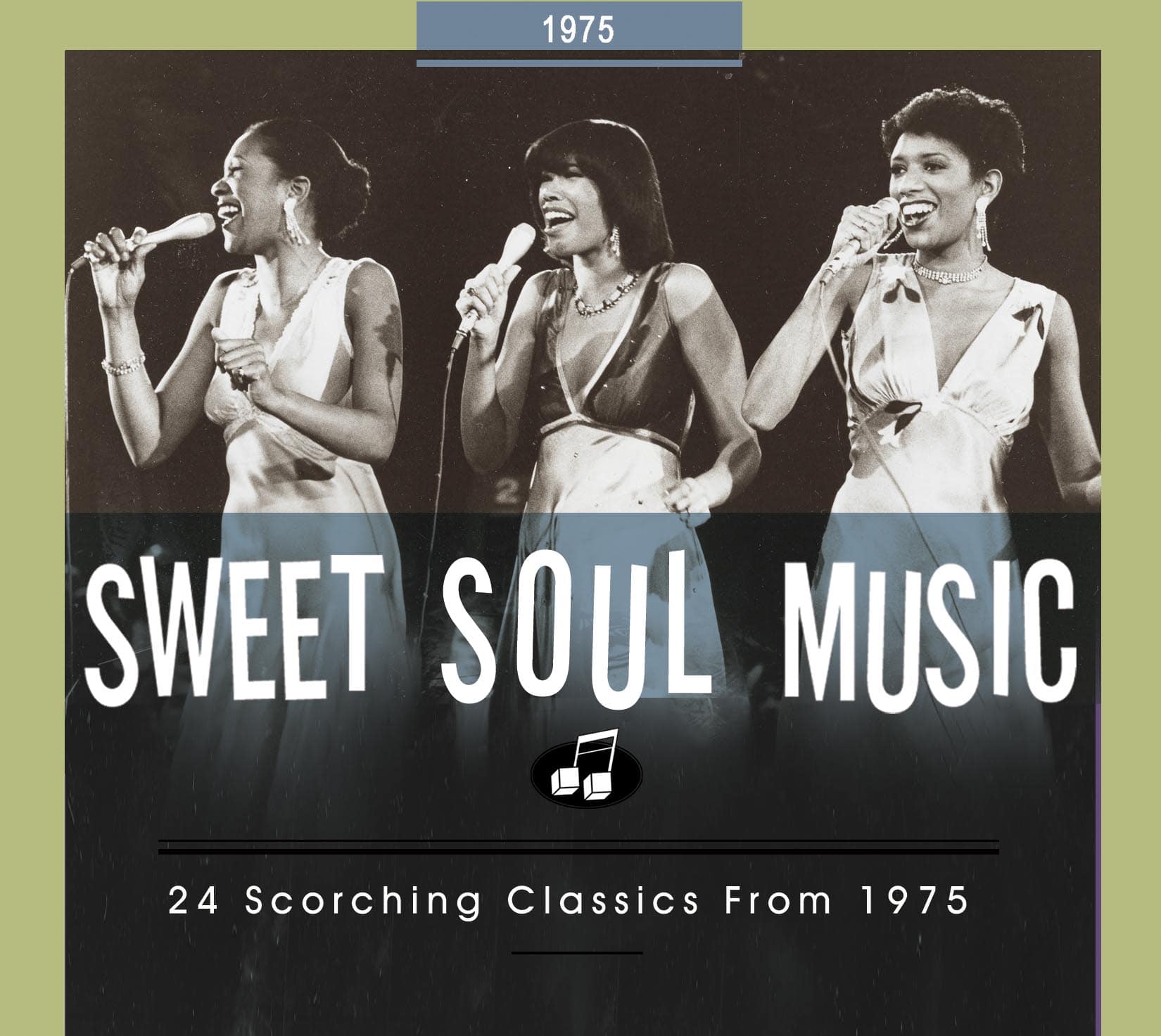 Natalie Cole
This Will Be (An Everlasting Love)
With musical bloodlines as regal as Natalie Cole's, there surely was pressure to match the incredible success of her legendary father, the late pop crooner Nat King Cole. That Natalie followed so impressively in his footsteps speaks volumes; she even conquered a drug addiction that threatened to derail her career.
Born February 6, 1953 in Los Angeles, Cole grew up in the city's affluent Hancock Park area and graduated from the University of Massachusetts in 1972 before mounting her musical career. Chicagoans Chuck Jackson and Marvin Yancy of The Independents (see our 1973 disc) met the glamorous young chanteuse impromptu in New York's Times Square in October of '74, progressing straight to a rehearsal hall. The combination proved magical, the pair taking over Natalie's artistic reins and bringing her to Chicago's Curtom Studios—Curtis Mayfield's homebase—to produce much of her debut album. Yancy played piano on the set, with organist Tennyson Stephens, bassist Joseph Scott, and former Brunswick Records house drummer Quinton Joseph. Jazz ace Richard Evans did the arrangements.
Listening to Natalie's debut LP 'Inseparable' now, it's hard to believe that even her dad's old imprint, Capitol Records, turned thumbs down on her demos until exec Larkin Arnold intervened. Jackson and Yancy penned the relentless This Will Be (An Everlasting Love) just before finishing recording the album, Cole's uplifting pipes escorting the joyous ode straight to church. It paced the R&B hit parade in the autumn of '75 and leaped to #6 pop, winning her a Grammy. The album's title track followed it to the top of the R&B hit parade.
Natalie was now a star in her own right. 1976 brought another R&B #1, Sophisticated Lady (She's A Different Lady). Natalie and Marvin, an ordained Baptist minister, married the same year. Her '77 releases I've Got Love On My Mind and Our Love also zipped to the top of the R&B listings. Cole continued to scale the charts, but her personal life was in disarray. She and Yancy divorced in 1980 (he died of a heart attack March 22, 1985 at 34), and Cole went into a drug rehab facility in '83.
But Cole rebounded from adversity. Her Jump Start was a #2 R&B seller in '87, and a cover of Bruce Springsteen's Pink Cadillac went to #5 pop the next year. Her comeback peaked with 'Unforgettable...With Love,' a 1991 album-length tribute to her late father on Elektra that sat atop the pop album charts, sold seven million copies, and won a Grammy. Its touching title track, a posthumous duet with Nat, picked up three more Grammys. She's still doing her dad - and herself - proud.
- Bill Dahl -
Copyright © Bear Family Records® Alle Rechte vorbehalten. Nachdruck, auch auszugsweise, oder jede andere Art der Wiedergabe, einschließlich Aufnahme in elektronische Datenbanken und Vervielfältigung auf Datenträgern, in deutscher oder jeder anderen Sprache nur mit schriftlicher Genehmigung der Bear Family Records® GmbH.
Für die Filterung wurden keine Ergebnisse gefunden!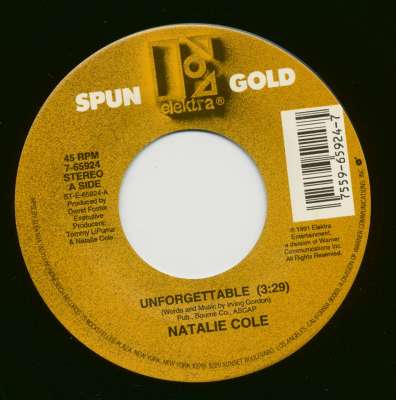 Natalie Cole: Unforgettable - The Very Thought Of You (7inch,...
Art-Nr.: 45ELE65924


Sofort versandfertig, Lieferzeit** 1-3 Werktage
(Elektra) 2 track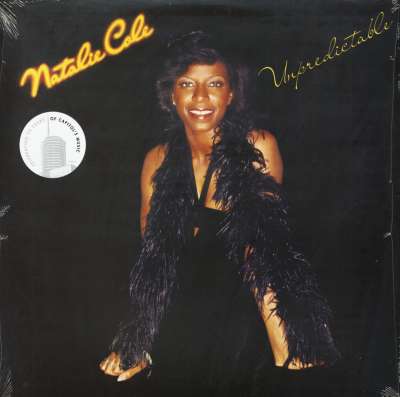 Natalie Cole: Unpredictable (LP)
Art-Nr.: LP2592301


Sofort versandfertig, Lieferzeit** 1-3 Werktage
(2017/Capitol) 10 tracks - Recorded at PS Recording Studio, Chicago, Illinois.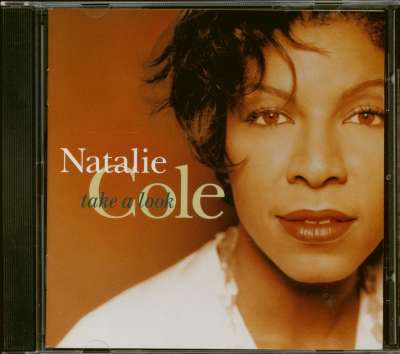 Natalie Cole: Take A Look (CD)
Art-Nr.: CD149624


nur noch 1 verfügbar
Sofort versandfertig, Lieferzeit** 1-3 Werktage
(Elektra Entertainment) 18 tracks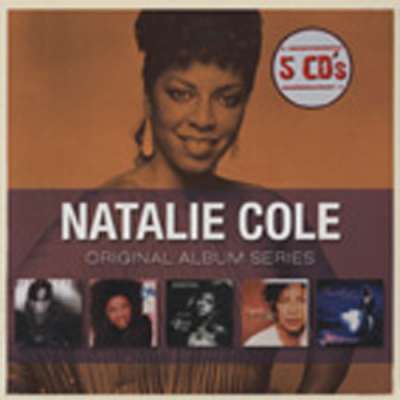 Natalie Cole: Original Album Series (5-CD Slipcase)
Art-Nr.: CDRN98353


Artikel muss bestellt werden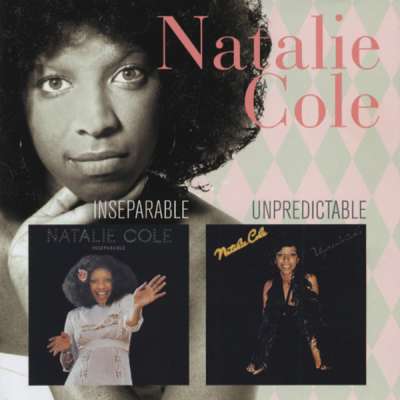 Natalie Cole: Inseparable (1975) & Unpredictable (1977)
Art-Nr.: CDRV260


Artikel muss bestellt werden
(2007/RAVEN) 20 tracks (70:05) Capitol albums produced by Chuck Jackson;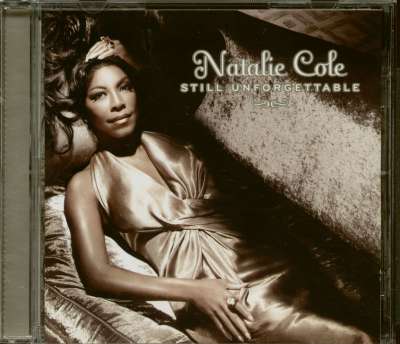 Natalie Cole: Still Unforgettable (CD)
Art-Nr.: CD806127


Artikel muss bestellt werden
(DMI RECORDS) 14 tracks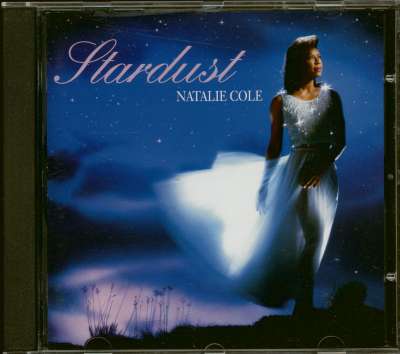 Natalie Cole: Stardust (CD)
Art-Nr.: CD199025


Artikel muss bestellt werden
(Elektra Entertainment) 18 tracks