Wer war/ist

Fats Domino

? - CDs, Vinyl LPs, DVD und mehr
Fats Domino Nachruf
Fats Domino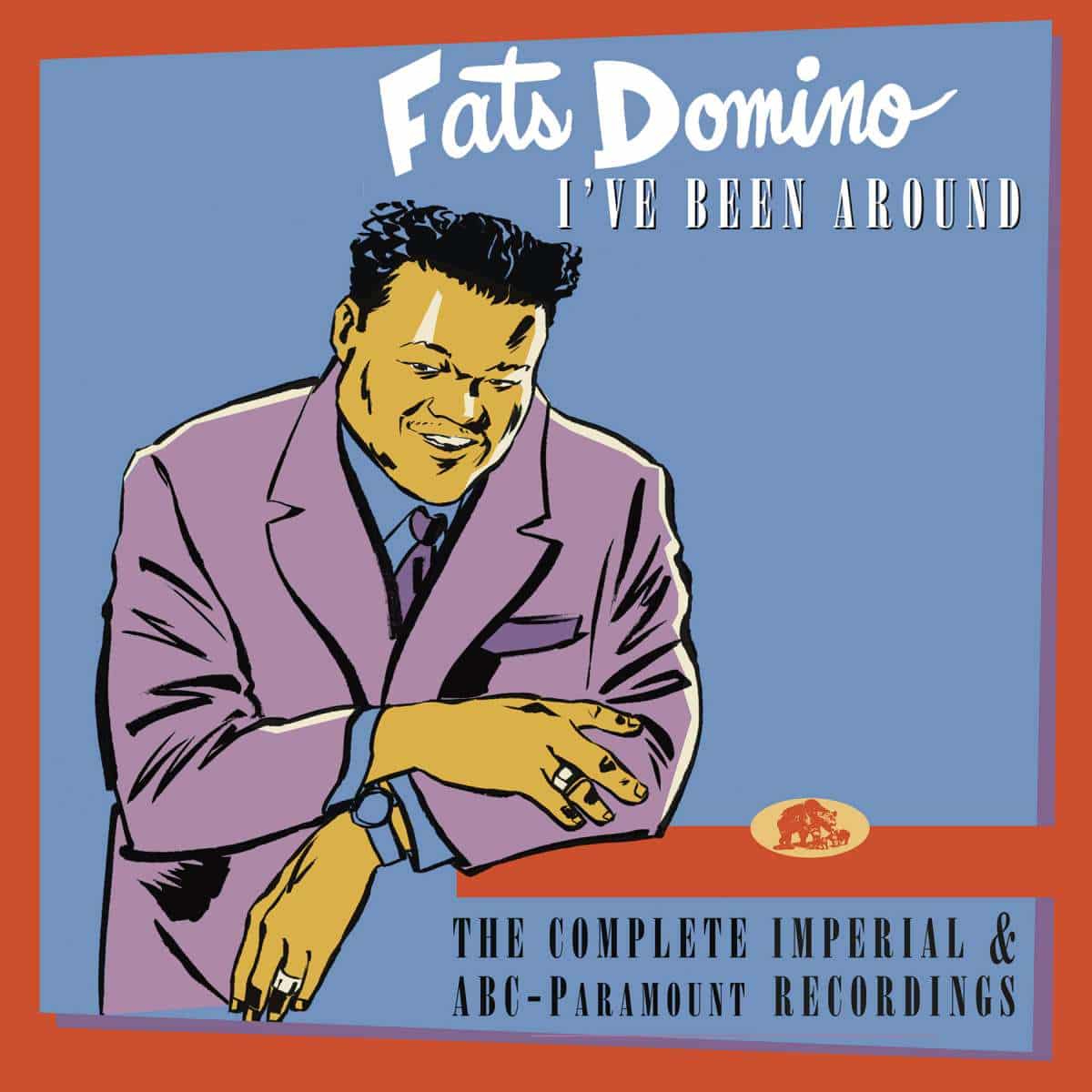 Antoine 'Fats' Domino war einer der Gründerväter des Rock'n'Roll, erwachsen aus dem Schmelztiegel des New Orleans Rhythm & Blues. Er beeinflusste nachhaltig das musikalische Geschehen über Jahrzehnte. Seine Klassiker wurden von Elvis Presley über Paul McCartney bis zu Huey Lewis gecovert. Sein unvergleichlicher leicht schleppender Piano-Sound, durch den schweren Ring an seiner linken Hand entstanden, ging um die Welt. Er w
ar, wie auch der große Louis Armstrong, ein perfekter Botschafter der musikalischen Kultur New Orleans'.
Nun ist Antoine Domino im Alter von 89 Jahren in seiner Heimat Harvey, Jefferson Parrish, New Orleans, Louisiana, im Kreise seiner Familie gegen Ende des 24. Oktober 2017 verstorben. Er wird in seiner unvergleichlichen Musik weiterleben.
Die kreative Partnerschaft von Fats Domino und Dave Bartholomew machte New Orleans in den 50er-Jahren zu einer Rock'n'Roll-Hochburg. Es gab jedoch zu Anfang eine kurze Phase, in der die beiden getrennt wurden, weil der Chef von Imperial Records, Lew Chudd, sich weigerte, dem Trompeter, Bandleader und A&R-Mann das zu zahlen, was ihm seiner Meinung nach zustand. Fats Domino war gezwungen, ohne Bartholomew weiter Aufnahmen machen, und so waren er und seine Band am 26. April 1952 für eine Session unter der Leitung von Chudd selbst in Nashville. Der aus dieser Stadt stammende Songschreiber Ted Jarrett lieferte dafür das raketengetriebene Trust In Me, das sich durch ein verrücktes Gitarrensolo von Dominos regulärem Saitenmann Walter 'Papoose' Nelson auszeichnet. Antoine Domino, Jr. ist stolz darauf, aus dem Neunten Bezirk der 'Crescent City' New Orleans zu stammen, wo er am 26. Februar 1928 geboren wurde und in einer Familie aufwuchs, die kreolisches Französisch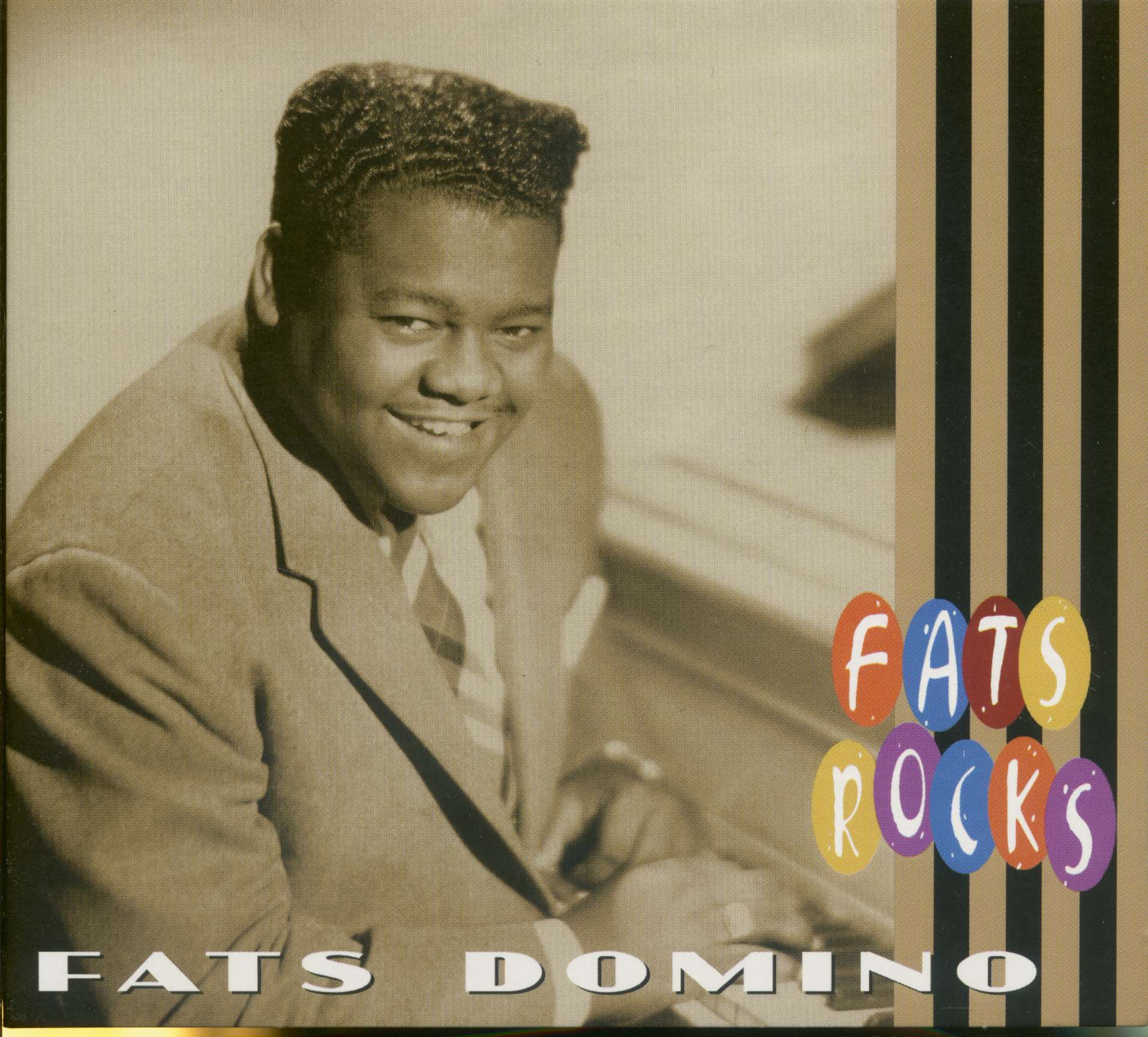 sprach.

Als Zehnjähriger begann er in die Tasten zu hauen und spezialisierte sich bald auf Boogie-Woogie. 'Ich mochte Albert Ammons. Ich mochte sein Klavierspiel', sagt Fats Domino, der auch Amos Milburn bewunderte. 'Ich mag seinen Klavierstil wirklich', erklärt er. 'Ich begann 1947 in den kleinen Clubs von New Orleans zu spielen.' Chudd kam Ende 1949 im 'Big Easy' an und setzte sich sofort mit dem Top-Bandleader der Stadt, Dave Bartholomew, in Verbindung. 'Er sagte: 'Wie sieht's mit neuen Talenten aus?'', erzählt Bartholomew. 'Ich sagte: 'Da gibt es einen Typ, über den ich immer in der Zeitung hier lese, er ist richtig toll.' Er fragte: 'Wie heißt er?' Ich sagte: 'Jeder nennt ihn Fats Domino und er spielt in einem Laden namens Hideaway.' Also gingen wir da hin, und uns gefiel sehr gut, was wir von Fats Domino hörten.'

Die erste Single, die Dave mit Domino im Dezember 1949 in Cosimo Matassas J&M Studio produzierte, der Houserocker The Fat Man, mit dem sich Domino selbst vorstellte, war ein riesiger R&B-Erfolg. Als Fats und Dave gegen Ende 1952 wieder zusammenkamen, ging's auch mit den Hits weiter. 1955 machte Ain't That A Shame plötzlich aus Domino einen Rock'n'Roll-Star ersten Kalibers. Er ließ danach nie nach und erreichte eine goldene Schallplatte nach der anderen für Imperial bis 1962, immer mit Bartholomew sicher am Steuer. 'Ich blieb mit ihm zusammen, bis die Firma verkauft wurde', sagt Fats. 'Ich konnte machen, was ich wollte – das heißt, ich konnte ins Studio gehen und Dave sagen, was ich gemacht haben will, und ich sagte dem Studio, wie ich aufgenommen werden wollte, und der Plattenfirma, wie es veröffentlicht werden sollte.'

In den 90er Jahren erlebte er nach der Verwendung seines Songs "I'm Walkin' " in einer Werbung ein großes Comeback. Domino verkaufte in seiner Karriere mehr als 65 Millionen Alben. 1986 wurde er in die Rock'n'Roll Hall Of Fame aufgenommen, 1987 erhielt er einen Grammy für sein Lebenswerk. 2005 wurde Dominos Haus in New Orleans durch Hurricane Katrina schwer zerstört. Er selbst konnte gerettet werden, nachdem er zunächst als vermisst gegolten hatte. Mit einer Hommage-CD wurde Geld für den Wiederaufbau seines Hauses gesammelt. Domino selbst trat in den folgenden Jahren mehrfach auf, um Geld für den Aufbau seiner Stadt einzusammeln.
- I found my thrill on Blueberry Hill – Rest in Peace Mr. Domino!
Marc Mittelacher
(Mit Auszügen aus Bill Dahls Texten zu PLUG IT IN! TURN IT UP! Electric Blues 1939-2005 - The Definitive Collection)
Fats Domino Fats Domino - Fats Rocks
Read more at: https://www.bear-family.com/domino-fats-fats-domino-fats-rocks.html
Copyright © Bear Family Records