Wer war/ist

Melvin Endsley

? - CDs, Vinyl LPs, DVD und mehr
MELVIN ENDSLEY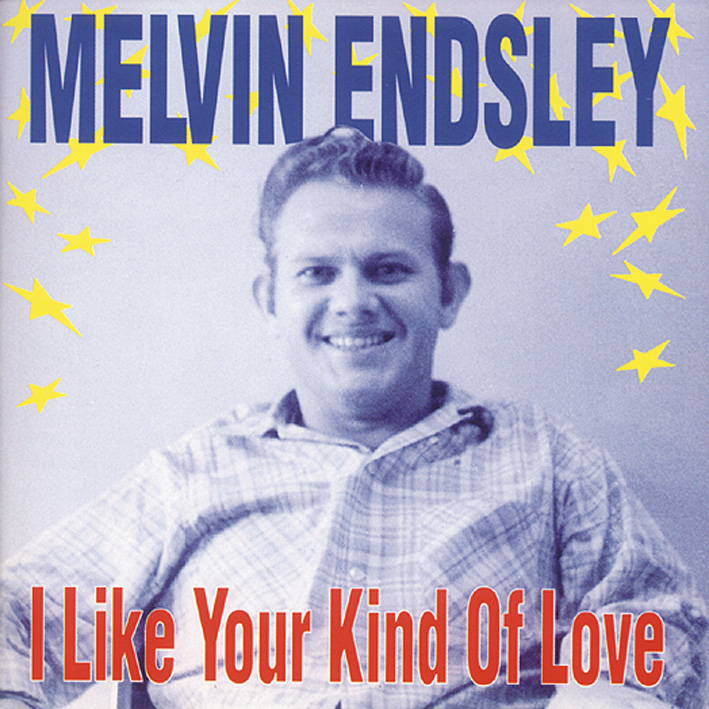 geb. 30. 1. 1934 in Heber Springs - ArkansasRecord Labels: RCA, MGM, Hickory, Melark, Bear FamilyMelvin Endsley, Komponist und Sänger, hatte als Hitlieferant der großen Stars am meisten Erfolg. Seine erfolgreichsten Songs hießen ,Singing the Blues", "Knee Deep lnThe Blues", ,I Like Your Kind Of Love" und "Ain`t Gettin`Nowhere". Als Sänger ist er selbst nie in die Hitparadegekommen 
Schließlich kommen wir zu einem der unbesungenen Helden der Musik, MELVIN ENDSLEY. Geboren in Heber Springs, Arkansas, erkrankte Melvin als Kind an Polio. Obwohl diese lähmende Krankheit bedeutete, den Rest seines Lebens im Rollstuhl zu verbringen, hinderte sie ihn nicht daran, sich einen hervorragenden Ruf als Songwriter zu erarbeiten. Melvin, der vor allem als Autor von Singing The Blues bekannt ist, schrieb auch eine Reihe anderer Bestseller. Als direkte Folge seiner Bemühungen auf diesem Gebiet erhielt Melvin einen Plattenvertrag mit RCA Victor.
Trotz der großen Anerkennung für sein Songwriting hat er nie den gleichen Erfolg wie ein Aufnahmekünstler erzielt, was eine Schande ist, da er eine hervorragende Stimme besitzt. Is It True wurde bei der ersten Session geschnitten und ist der am meisten Hillbilly klingende Track, den er je geschnitten hat. Leider hat RCA ihn aus kommerziellen Gründen von diesem relativ unverfälschten Stil weggeführt, hin zu einem eher hybriden Pop/Country-Format. Für eine detaillierte Beurteilung der Aufnahmen des Mannes verweisen wir auf ein weiteres Bear Family Album (BFX 15275). (Sie bezahlen uns nicht dafür, ehrlich....)
Melvin Endsley I Like Your Kind Of Love
Read more at: https://www.bear-family.com/endsley-melvin-i-like-your-kind-of-love.html
Copyright © Bear Family Records
Copyright © Bear Family Records® Alle Rechte vorbehalten. Nachdruck, auch auszugsweise, oder jede andere Art der Wiedergabe, einschließlich Aufnahme in elektronische Datenbanken und Vervielfältigung auf Datenträgern, in deutscher oder jeder anderen Sprache nur mit schriftlicher Genehmigung der Bear Family Records® GmbH.
Weitere Informationen zu Melvin Endsley auf de.Wikipedia.org
Für die Filterung wurden keine Ergebnisse gefunden!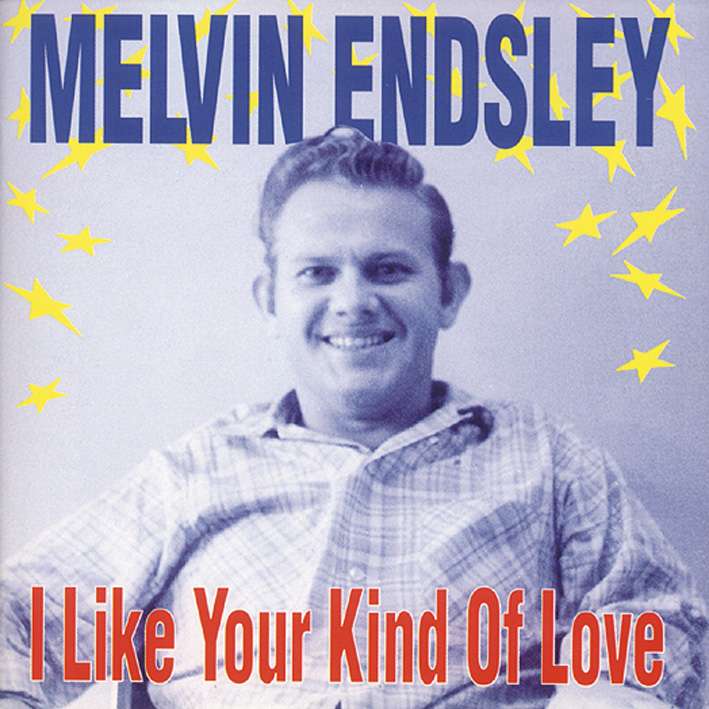 Melvin Endsley: I Like Your Kind Of Love (CD)
Art-Nr.: BCD15595


Sofort versandfertig, Lieferzeit** 1-3 Werktage
1-CD mit 20-seitigem Booklet, 29 Einzeltitel. Spieldauer ca. 66 Minuten. Melvin Endsley - einer der großartigen und weniger bekannten Künstler in unserem Katalog! Er schrieb u.a. 'Singing The Blues', mit welchem Marty Robbins und Guy...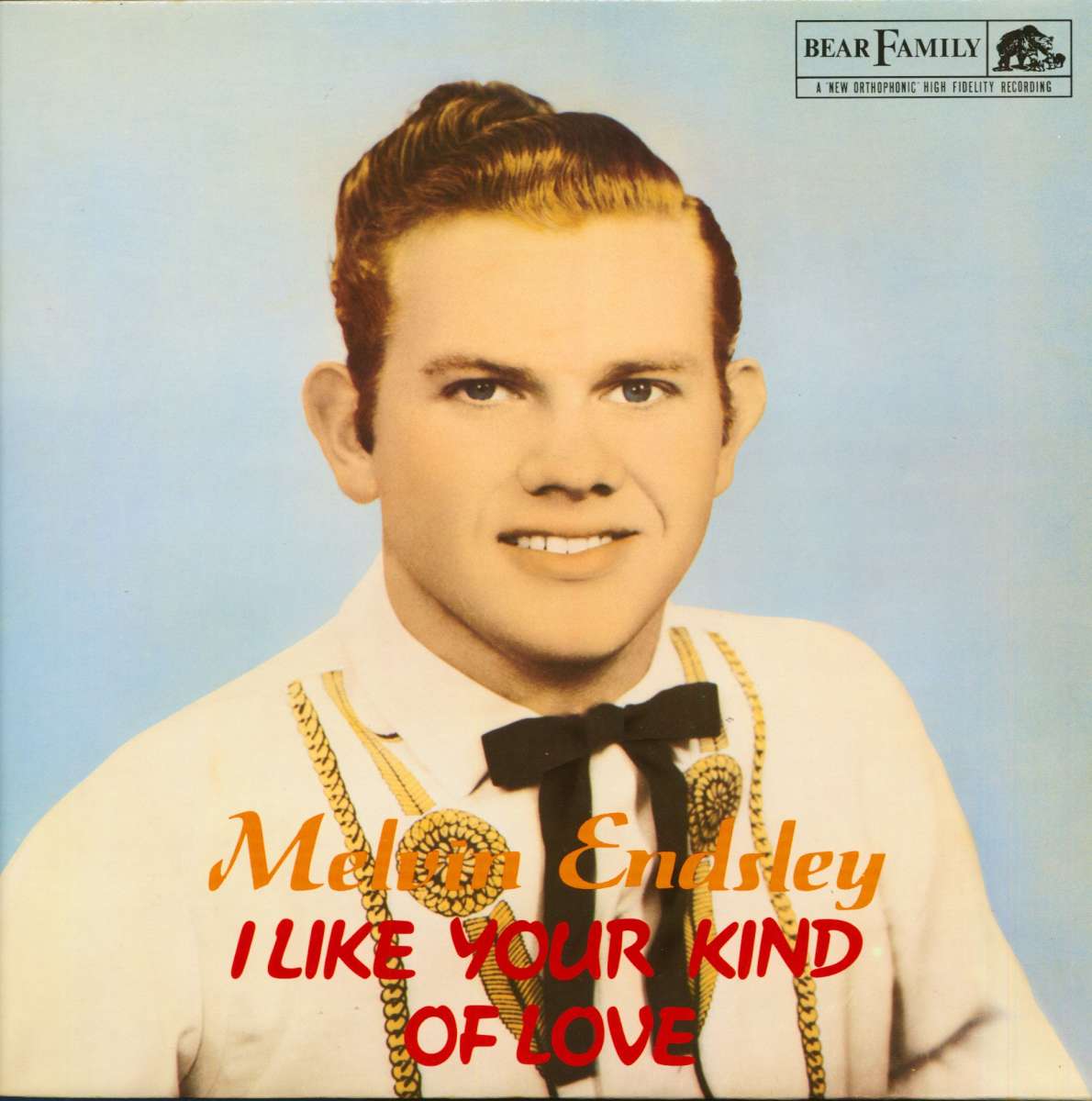 Melvin Endsley: I Like Your Kind Of Love (LP)
Art-Nr.: BFX15275


Dieser Artikel ist gestrichen und kann nicht mehr bestellt werden!
(Bear Family Records) 16 Tracks - RCA Victor Aufnahmen, 1957-1958, inkl. einer bis dato unveröffentlichten Aufnahme!