Wer war/ist

The Fleetwoods

? - CDs, Vinyl LPs, DVD und mehr
The Fleetwoods
The Fleetwoods, formed in 1958 at Olympia High School, Washington, with Gary Troxel (born Nov. 28, 1939), Bar-bara Ellis (Feb. 20, 1940) and Gretchen Christopher (Feb. 29, 1940), first called themselves Two Girls and a Guy, be-fore changing their name to the Fleetwoods. Their first record, the self-penned `Come Softly To Me' was a smash No. 1 in the spring of 1959 on Liberty/Dolton, as was their second, and best, the De Wayne Blackwell composition, `Mr. Blue'.
However, their gentle, close harmony sound soon fell out of favour and they had their last Top Ten hit with a revival of Thomas Wayne's 'Tragedy' in 1961.
Weitere Informationen zu The Fleetwoods auf de.Wikipedia.org
Für die Filterung wurden keine Ergebnisse gefunden!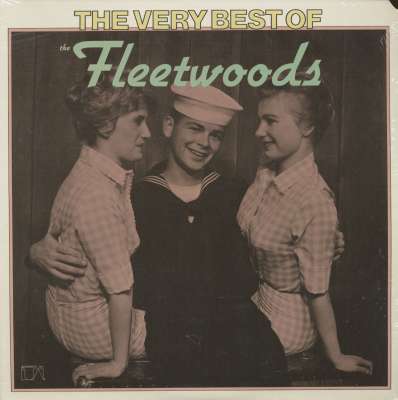 The Fleetwoods: The Very Best Of The Fleetwoods (LP)
Art-Nr.: LPLA334


Artikel muss bestellt werden
(Liberty) 10 tracks - Originally sealed LP compilation from 1975 - Cut-out LP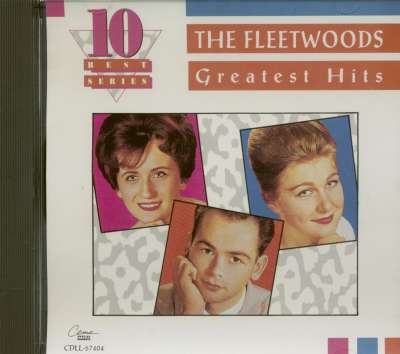 The Fleetwoods: Greatest Hits (CD)
Art-Nr.: CDLL57404


Sofort versandfertig, Lieferzeit** 1-3 Werktage
(1991/Cema) 10 tracks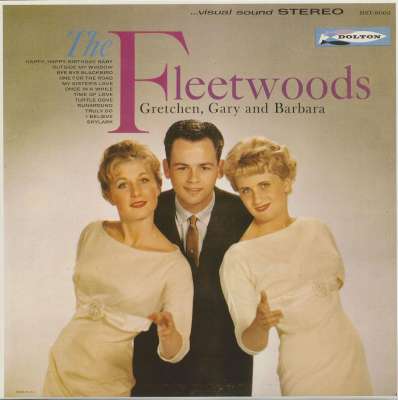 The Fleetwoods: Gretchen, Gary And Barbara (LP)
Art-Nr.: LPBST8002


Artikel muss bestellt werden
(Dolton) 20 Tracks - 'Best Of' Compilation mit dem Artwork des Original 'Dolton' Albums von 1960. Es ist noch nicht lange her, dass die Fleetwoods ihren einzigartigen Gesangssound einführten. Sie waren sofort ein Hit mit Melodien wie Mr....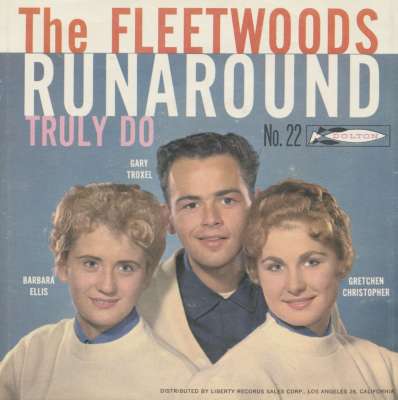 The Fleetwoods: Runaround - Truly Do (7inch, 45rpm, PS)
Art-Nr.: 45DOLTON22


Dieser Artikel ist gestrichen und kann nicht mehr bestellt werden!
Original 'Dolton' 45rpm record from 1960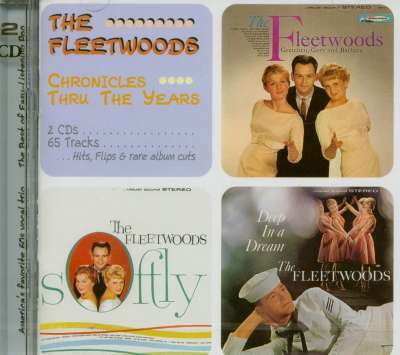 The Fleetwoods: Chronicles - Thru The Years (2-CD)
Art-Nr.: CDBST8001


Artikel muss bestellt werden
(LIBERTATE) 65 Songs 1959-65 Stereo-Master feat. Hits, Flips & seltene Album-Schnitte plus 20 Seiten farbiges Booklet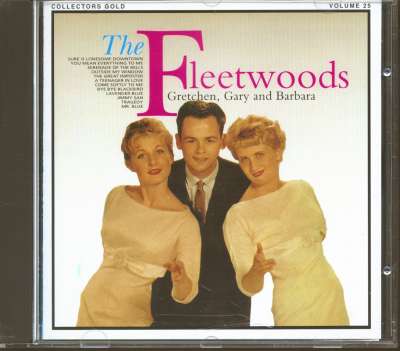 The Fleetwoods: The Fleetwoods - Gretchen, Gary & Barbara (CD)
Art-Nr.: CD800217


Sofort versandfertig, Lieferzeit** 1-3 Werktage
(1993/GLOBE) 29 tracks 1959-63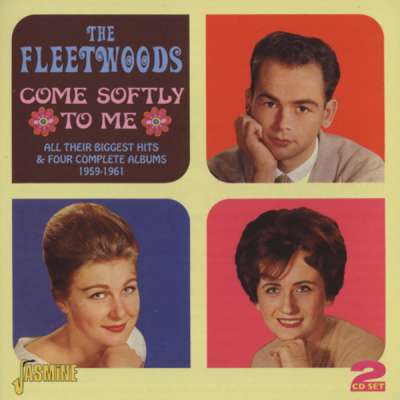 FLEETWOODS: Come Softly To Me 1959-61 (2-CD)
Art-Nr.: CDJAS722


Sofort versandfertig, Lieferzeit** 1-3 Werktage
CD auf JASMINE RECORDS von FLEETWOODS - Come Softly To Me 1959-61 (2-CD)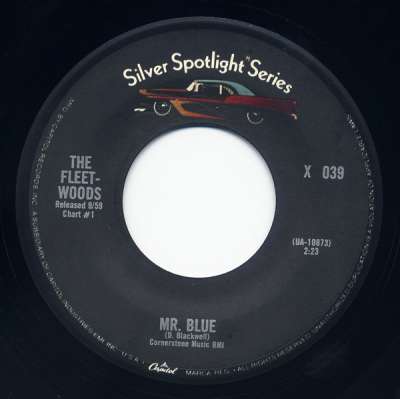 Fleetwoods: Mr.Blue - Tragedy 7inch, 45rpm
Art-Nr.: EMI039


Artikel muss bestellt werden