Der Artikel wurde erfolgreich hinzugefügt.
inkl. MwSt. / zzgl. Versandkosten - Abhängig vom Lieferland kann die MwSt. an der Kasse variieren.
nur noch 1x verfügbar
Sofort versandfertig, Lieferzeit** 1-3 Werktage
Artikel-Nr.:

CDR2643463

Gewicht in Kg.:

0.44
(Rhino/Warner) 81 Titel Zu sagen, dass Aretha Franklin eine der größten amerikanischen...
mehr
Aretha Franklin: Aretha (4-CD Deluxe Digibook)
(Rhino/Warner) 81 Titel
Zu sagen, dass
Aretha Franklin
eine der größten amerikanischen Künstlerinnen aller Zeiten war, ist eine Untertreibung. Ihre Multi-Oktaven-Stimme bewegte Millionen auf der ganzen Welt während einer unvergleichlichen Karriere, die sich über sechs Jahrzehnte erstreckte und der Singer-Songwriterin jede nur denkbare Leistung und Ehre einbrachte.
Ihre Herrschaft als
Queen
of Soul erstreckt sich über vier Discs auf diesem Box-Set von Rhino, das erstmals ihre gesamte Karriere umfasst und Songs von jedem Label enthält, mit dem sie aufgenommen hat. Unter den 81 neu gemasterten Tracks der Sammlung sind 19 CD- und Digitaldebüts, darunter alternative Versionen klassischer Hits, Demos, Raritäten und
Live
-Tracks, wie ihre atemberaubende Performance von "(You Make Me Feel) Like A Natural Woman" bei den 38th Annual Kennedy Center Honors im Jahr 2015.
Um Franklins Leben und Karriere ins rechte Licht zu rücken, wird die Sammlung von Linernotes begleitet, die von Rochelle
Riley
, Autorin und Direktorin für Kunst und Kultur der Stadt Detroit, und David
Nathan
, einem Musikjournalisten und Soul-Historiker, der Franklin öfter als jeder andere lebende Autor interviewt hat, geschrieben wurden. Die Sammlung enthält außerdem atemberaubende Kunstwerke der gefeierten Künstlerin Makeba Keebs Rainey, die einem klassischen Porträt der Queen of Soul des renommierten Fotografen Neal Preston ihren unverwechselbaren Stil verleiht.
Artikeleigenschaften von

Aretha Franklin: Aretha (4-CD Deluxe Digibook)
Albumtitel:

Aretha (4-CD Deluxe Digibook)

Genre

R&B, Soul

Artikelart

CD

EAN:

0603497846238

Gewicht in Kg:

0.44
Aretha Franklin Die Queen of Soul konnte auch den Blues mit welterschütternder,...
mehr
"Aretha Franklin"
Aretha Franklin
Die Queen of Soul konnte auch den Blues mit welterschütternder, gospelgetriebener Autorität rüberbringen und die perfekte Begleitung dazu selbst auf dem Klavier spielen. Aretha Franklin schrieb den atemberaubenden Blues Dr. Feelgood mit ihrem damaligen Ehemann Ted White, der ein paar Textzeilen beisteuerte. Sie nahm den Titel am 15. Februar 1967 im Atlantic-Studio in New York mit einer jungen Rhythmusgruppe aus dem Süden (Organist Spooner Oldham, Bassist Tommy Cogbill, Drummer Gene Chrisman) und einer Bläsersektion auf, zu der die Tenorsaxofonisten King Curtis und Charles Chalmers sowie der Kornettist Melvin Lastie aus New Orleans gehörten.

Aretha Franklin wurde am 25. März 1942 in Memphis geboren. Ihr Vater war der berühmte Reverend C.L. Franklin, ein charismatischer Prediger, der als Leiter der New Bethel Baptist Church in Detroit ab 1948 große Bekanntheit erlangte. Ihre ältere Schwester Erma und ihre jüngere Schwester Carolyn hatten später ebenfalls Erfolg mit weltlicher Musik- aber es waren die mächtigen Stimmbänder von Aretha, die mit solch unbändiger Kraft durch die New Bethel Kirche hallten, dass sie schon mit 14 für Chess Gospelplatten machte. Wie ihr guter Freund Sam Cooke vor ihr, entschied sich Franklin eines Tages, den Sprung ins weltliche Lager zu wagen, und zwar mit dem Segen ihres ehrwürdigen Vaters. John Hammond nahm das Ausnahmetalent schon im Teenageralter für Columbia 1960 unter Vertrag und produzierte ihr Pop-Debütalbum, das auch ihren ersten Hit enthielt, das überwältigende Today I Sing The Blues. Franklin machte im folgenden halben Jahrzehnt eine Reihe hervorragender Platten für Columbia, auch wenn diese Phase ihrer Karriere eher weniger geschätzt wird.

Unter der Leitung von Hammond, Bob Mersey, Clyde Otis (bei ihrem souligen 64er-Hit Runnin' Out Of Fools) und Bob Johnston nahm sie eine verwirrende Vielfalt von Pop- - Musicalsongs, jazzigen Balladen, urbanem Soul und allem auf, was dazwischenliegt. Als ihr Vertrag endete, brachte White Aretha zu Atlantic Records, wo Jerry Wexler in den darauf folgenden Jahren eine beispiellose Serie von Meilensteinen der Soulmusik mit der königlichen Sängerin produzierte. Sie machten aus ihr einen Superstar – er ließ ihr hinter dem Klavier freien Lauf für ihren ganz persönlichen Stil. Arethas lang erwartete erste Session in Muscle Shoals ergab nur einen Titel, weil White und ein weißer Trompeter sich betrunken eine rassistisch motivierte Rauferei lieferten. Dieser eine aufregende Song, I Never Loved A Man (The Way I Love You), reichte aus, um Aretha die Aufmerksamkeit der Musikwelt zu sichern- er schoss an die Spitze der Charts und brachte ihr die erste Goldene Schallplatte ein. Ebenso ihre zweite Atlantic-Single, eine Neuaufnahme von Otis Reddings Respect, das bei Franklin mit dem unterfütternden 'Sock it to me'-Chorgesang zur Hymne wurde. Dr. Feelgood war auf der Rückseite versteckt und strahlt eine enorme Intensität aus, während Aretha in die Tasten haut und ihr Gesang beim Hörer Gänsehaut erzeugt. Über ein Jahrzehnt war sie bei Atlantic auf die höheren Regionen der Pop- und R&B-Charts abonniert und nach ihrem Wechsel zu Arista ein weiteres Jahrzehnt erfolgreich. Kein anderer weiblicher Soulstar hatte auch nur eine annähernd vergleichbare Bedeutung und Einfluss auf die amerikanische Musikszene.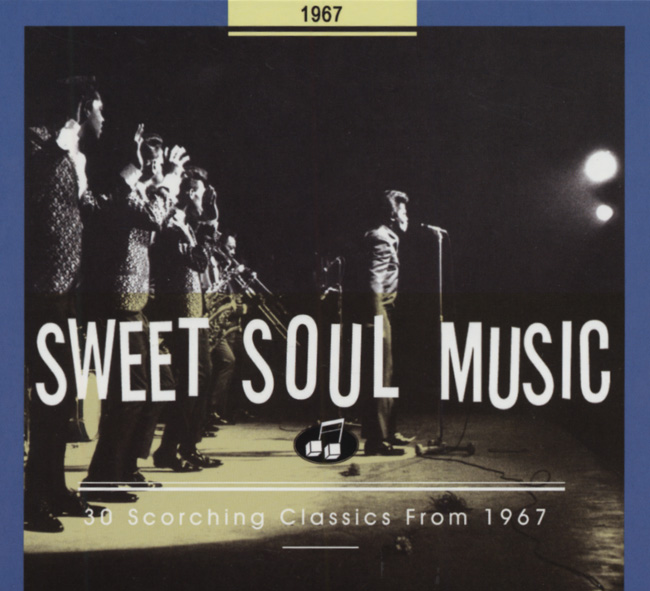 Bill Dahl aus PLUG IT IN! TURN IT UP! Electric Blues 1939-2005 - The Definitive Collection! - "Plug It In! Turn It Up! - Electric Blues 1939 - 2005" auf Bear Family Records hat bei den Blues Music Awards in Memphis, Tenneessee, am 9. Mai den prestigetraechtigen Preis in der Kategorie 'Bestes historisches Album' erhalten. Die einzigartige, 12-teilige CD-Dokumentation vermittelt erstmals einen umfassenden Blick auf die Geschichte dieses bedeutsamen Genres, unabhaengig von Grenzen, die einzelne Plattenfirmen aufzeigen. Unser Autor Bill Dahl aus Chicago war vor Ort und nahm den Preis vor etwa 1.300 Bluesmusikern, Journalisten und Fans entgegen. Die Blues Music Awards, die alljaehrlich in Memphis fuer die besten Blues-Veroeffentlichungen verliehen werden, gelten als wichtigste Auszeichnung weltweit und werden auch als 'Oscars des Blues' bezeichnet..

Read more at: https://www.bear-family.de/various-sweet-soul-music-30-scorching-classics-from-1967.html
Copyright © Bear Family Records
Bewertungen lesen, schreiben und diskutieren...
mehr
Kundenbewertungen für "Aretha (4-CD Deluxe Digibook)"
Bewertung schreiben
Bewertungen werden nach Überprüfung freigeschaltet.
Weitere Artikel von Aretha Franklin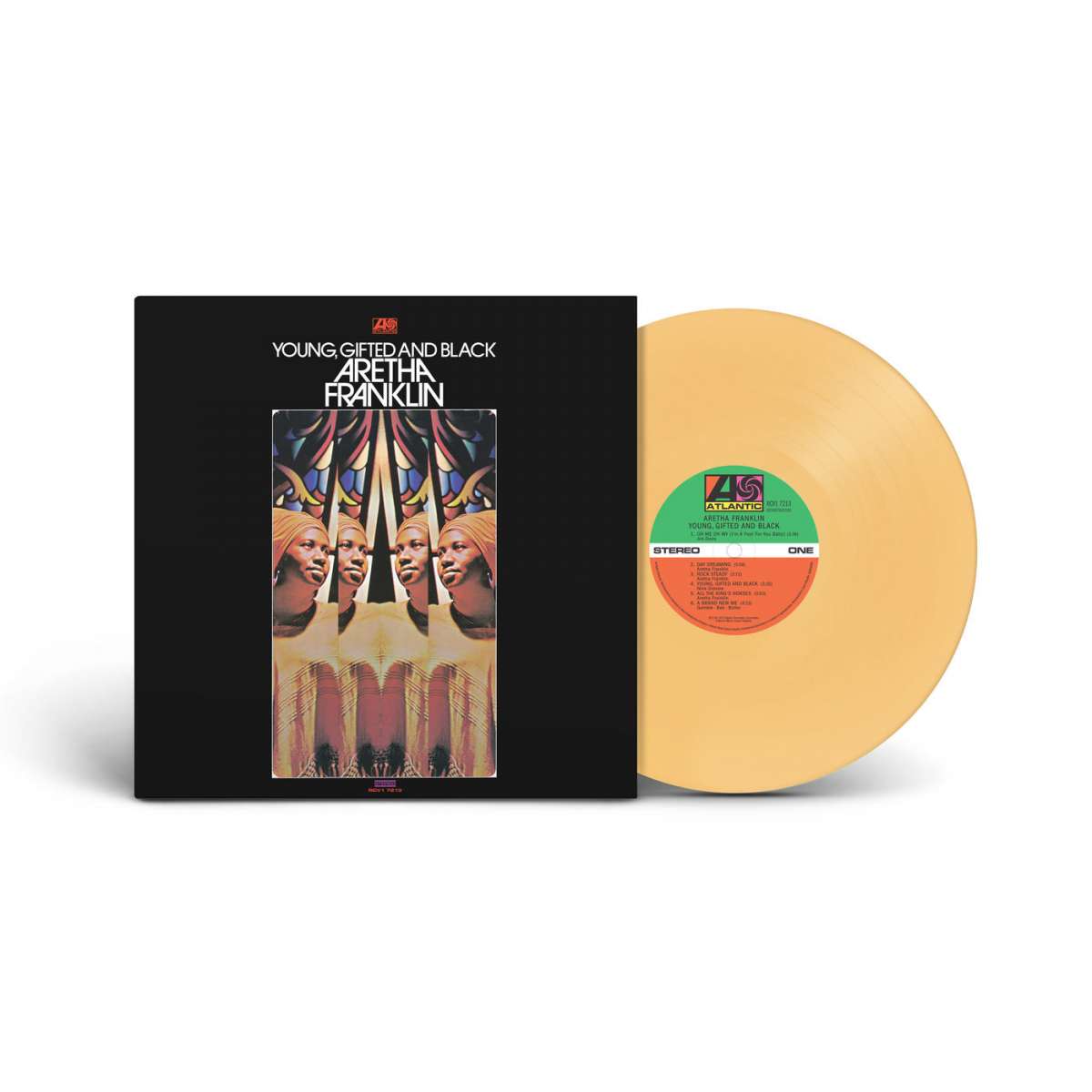 Aretha Franklin: Young, Gifted And Black (LP, Colored Vinyl, Ltd.)
Art-Nr.: LPRCV7213


nur noch 1 verfügbar
Sofort versandfertig, Lieferzeit** 1-3 Werktage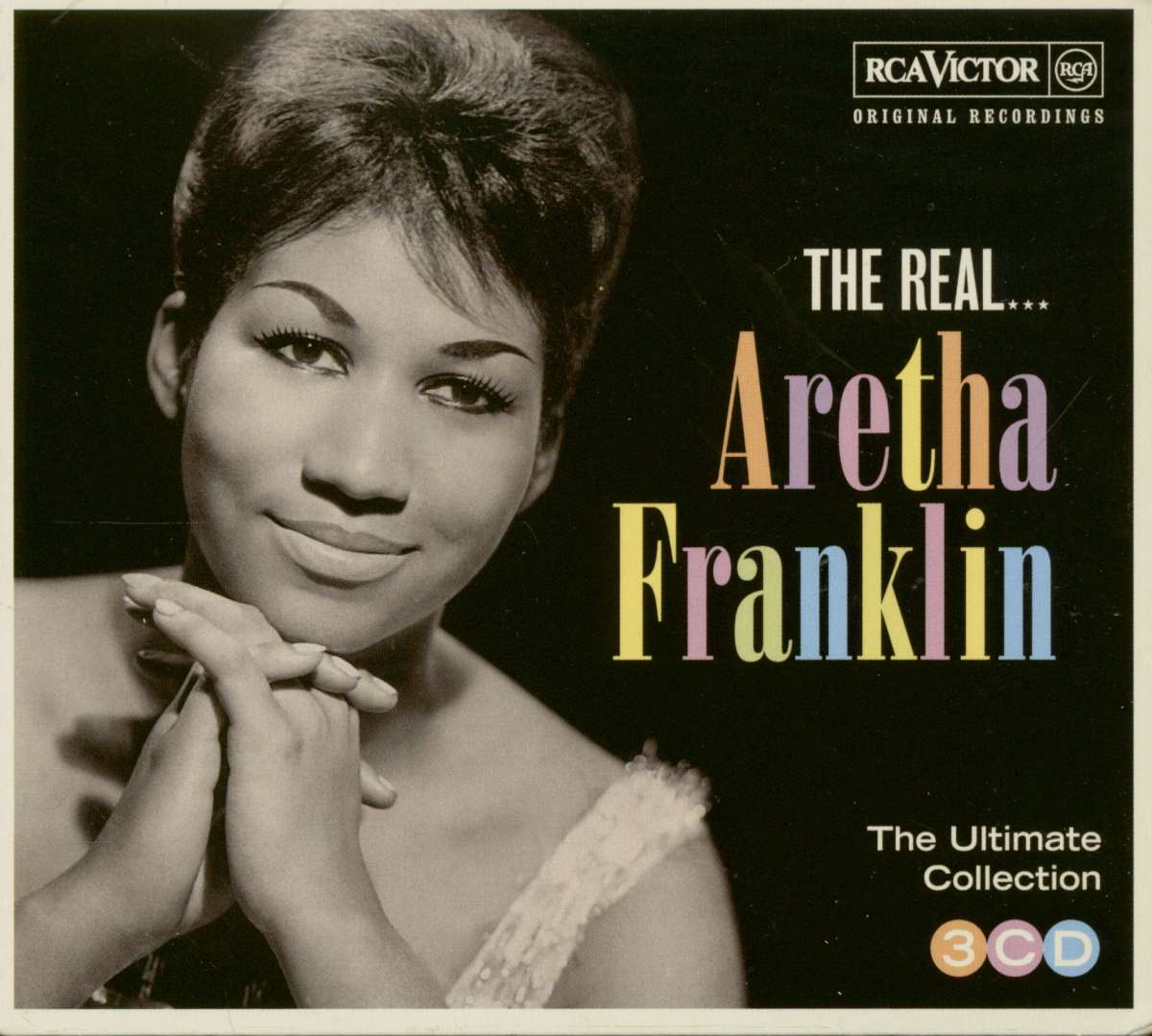 Aretha Franklin: The Real... Aretha Franklin - The Ultimate...
Art-Nr.: CDSNY97242


nur noch 2 verfügbar
Sofort versandfertig, Lieferzeit** 1-3 Werktage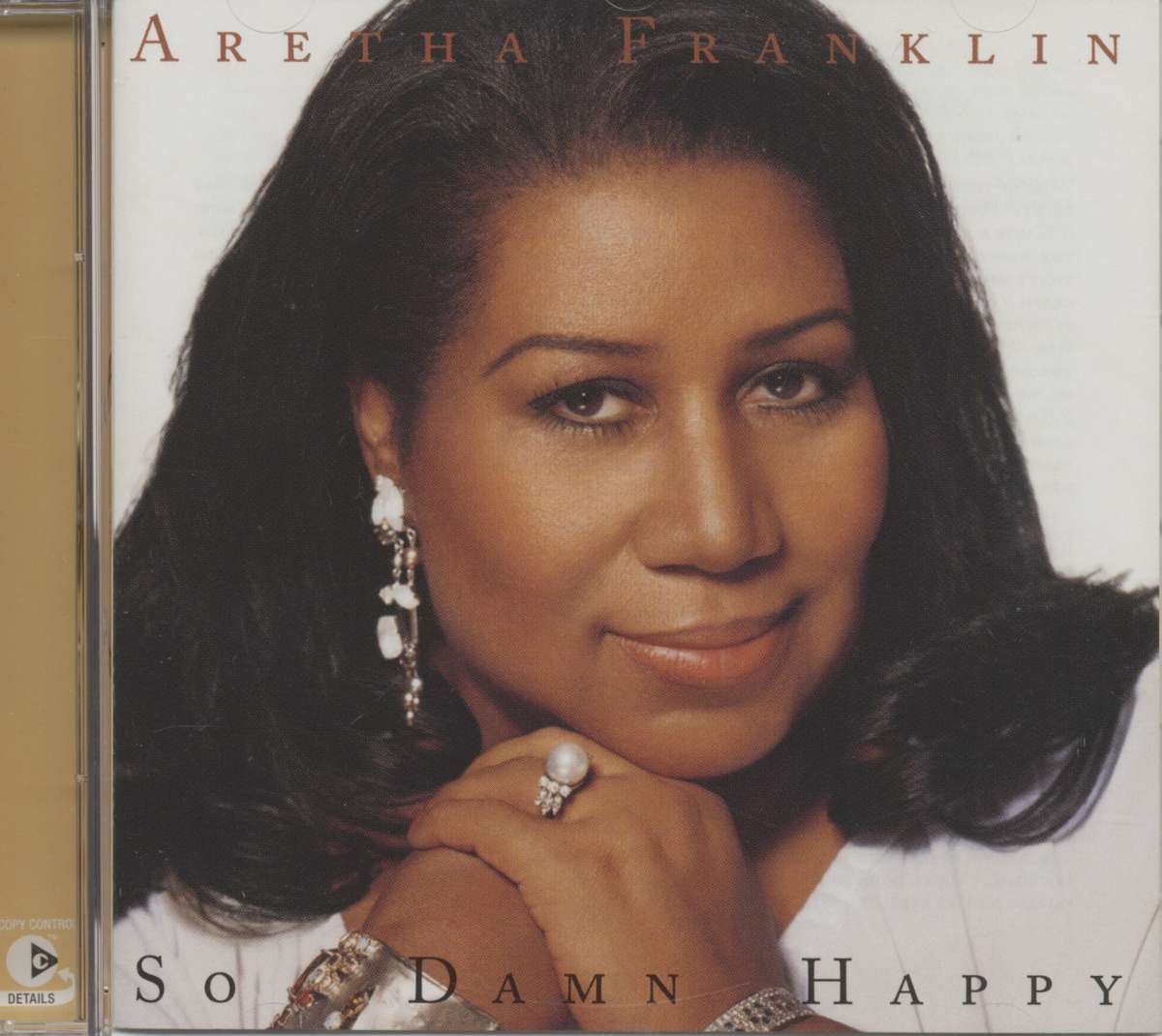 Aretha Franklin: So Damn Happy (CD)
Art-Nr.: CD527927


Sofort versandfertig, Lieferzeit** 1-3 Werktage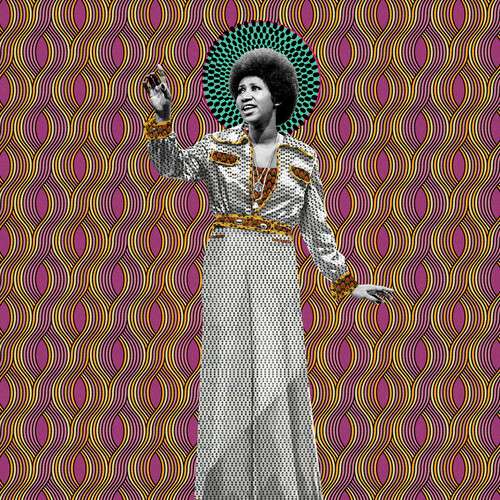 Aretha Franklin: Aretha - Career Retrospective (2-LP)
Art-Nr.: LPR1643465


Artikel muss bestellt werden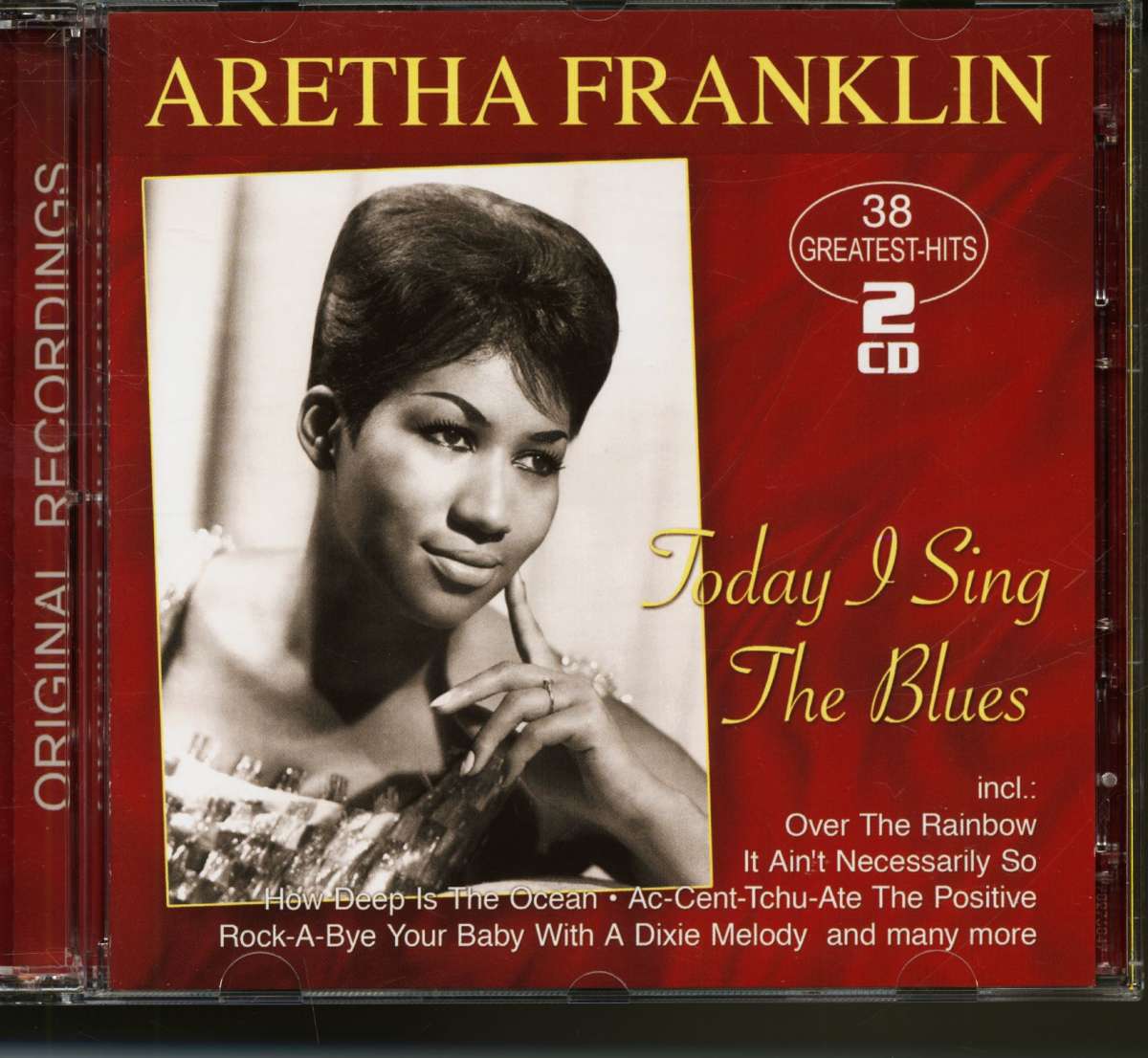 Aretha Franklin: Today I Sing The Blues - 38 Greatest Hits (2-CD)
Art-Nr.: CD70276047


nur noch 2 verfügbar
Sofort versandfertig, Lieferzeit** 1-3 Werktage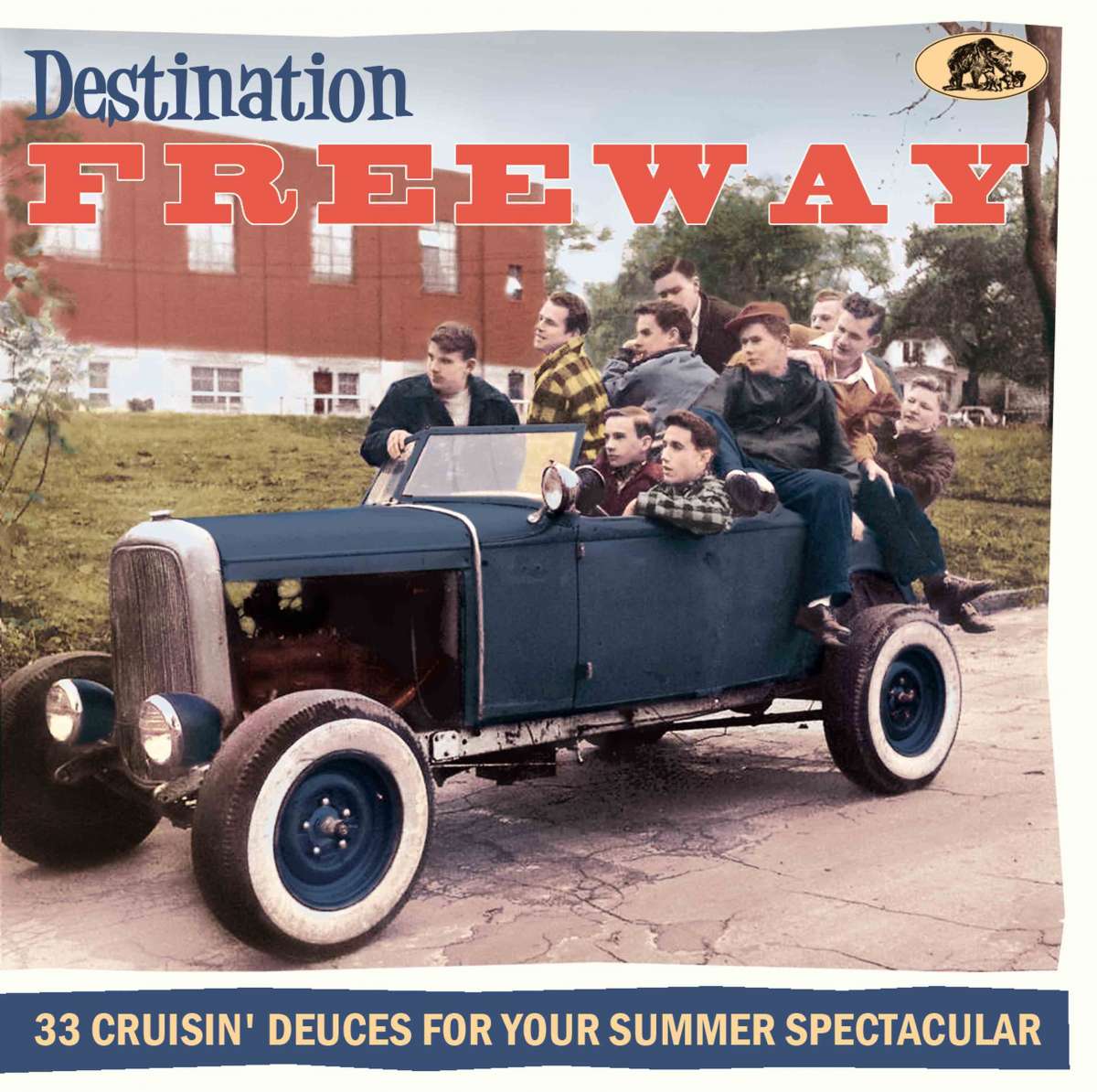 Various Artists: Destination Freeway – 33 Cruisin' Deuces for...
Art-Nr.: BCD17716


Dieser Artikel erscheint am 6. April 2023