Für die Filterung wurden keine Ergebnisse gefunden!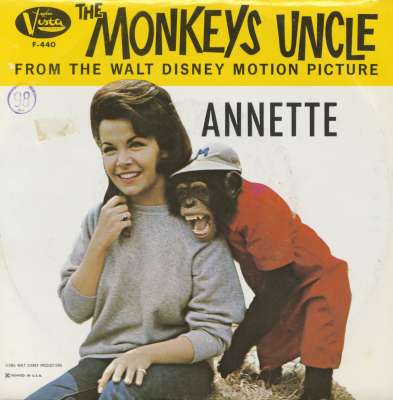 Annette Funicello: The Monkey's Uncle - How Will I Know My Love...
Art-Nr.: 45VISTA440

Original 'Buena Vista' 45rpm record from 1965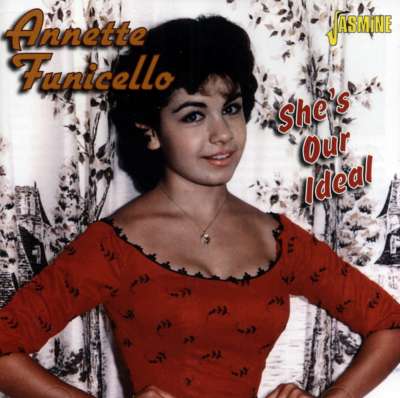 Annette Funicello: She's Our Ideal
Art-Nr.: CDJAS933

(2015/Jasmine) 30 Tracks, 4-seitiges Booklet, original Disneyland Aufnahmen 1961-1962. Enthalten ist die komplette LP 'Dance Annette', sowie viele Singles inkl. Duette mit Tommy Sands aus dem Film 'The Parent Trap', alle Songs aus 'Babes...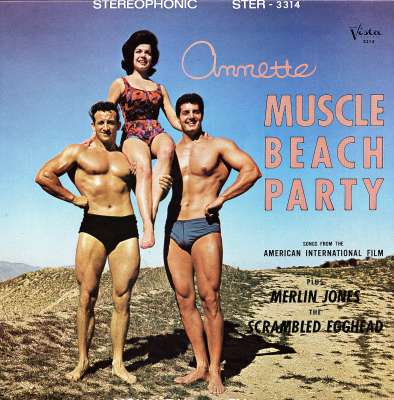 Annette Funicello: Muscle Beach Party
Art-Nr.: VISTA3314ST

(1981/EMI NZ) 12 tracks - now rare re-issue of the 1964 Disney LP.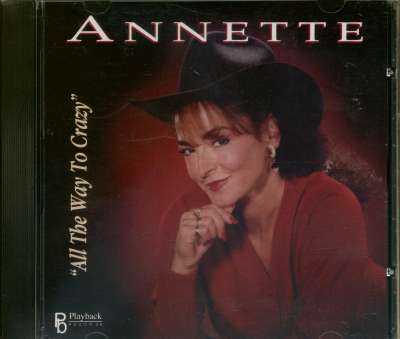 Annette Funicello: All The Way To Go Crazy (CD)
Art-Nr.: CDPCD4537

All new Country recordings.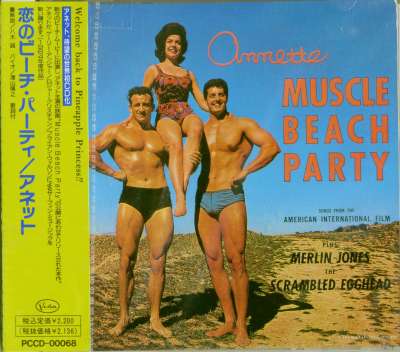 Annette Funicello: Muscle Beach Party (Soundtrack Plus)
Art-Nr.: CDPCCD00068

(1992/Buena Vista Japan) 12 Tracks, original Film Soundtrack von 1964, plus 2 Bonus Tracks, rare Japan CD - Original versiegelt! MM/Bear Family Records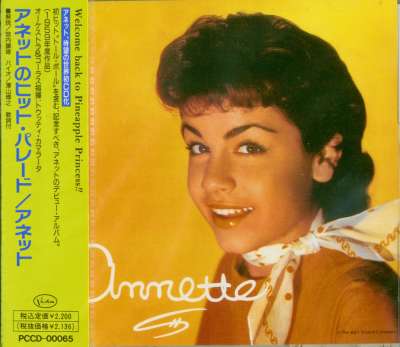 Annette Funicello: Annette (CD, Japan)
Art-Nr.: CDPCCD00065

(1992/Buena Vista) 12 Tracks, seltene Japan-Wiederveröffentlichung ihres 1959er Debut Albums! Original versiegelt - wenige Einzelstücke verfügbar!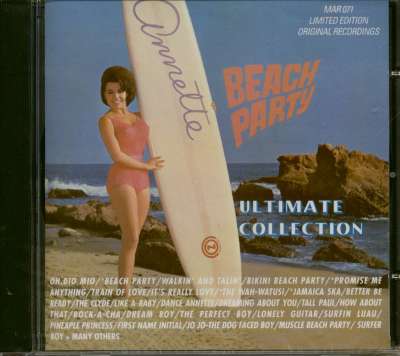 Annette Funicello: Ultimate Collection (CD)
Art-Nr.: CDMAR071

(Marginal) 33 tracks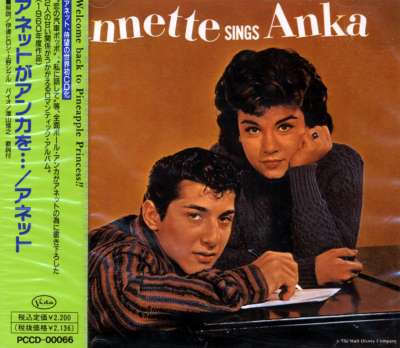 Annette Funicello: Annette Sings Anka (CD, Japan)
Art-Nr.: CDPCCD00066

(1992/Buena Vista Japan) 12 Tracks, Stereo,sehr seltene Japan CD, 20-seitiges Booklet zweisprachig, japanisch und englisch, inkl. aller Songtexte. Japan-Wiederveröffentlichung des original 1960er Buena Vista Albums mit ihren Paul Anka...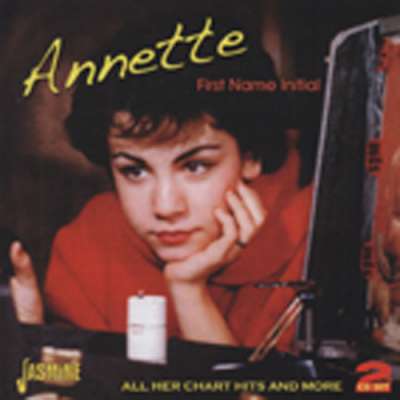 Annette Funicello: First Name Initial - Chart Hits...plus (2-CD)
Art-Nr.: CDJAS686

(2011/JASMINE) 51 tracks 1957-60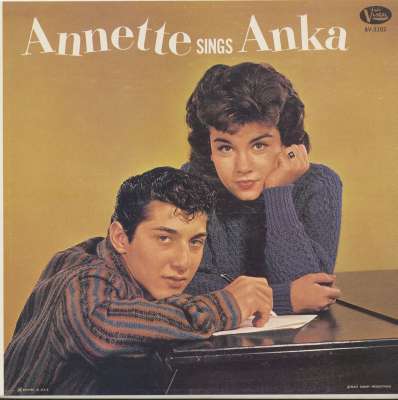 Annette Funicello: Annette Sings Anka (LP)
Art-Nr.: LPBV3302


Sofort versandfertig, Lieferzeit** 1-3 Werktage
(Buena Vista) 12 Tracks - Neuauflage des 1960er `Buena Vista' LP Albums Paul Anka's rekordverdächtige Plattenverkäufe sind seinen Fans auf der ganzen Welt bekannt. Sein Talent als Songwriter ist vielleicht nicht so bekannt. Pauls...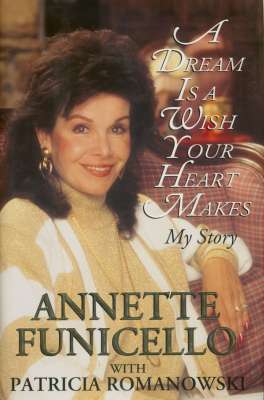 Annette Funicello: A Dream is a Wish Your Heart Makes - My Story...
Art-Nr.: 0006011


Sofort versandfertig, Lieferzeit** 1-3 Werktage
English, Hardback / Gebunden, 16x24 cm, 235 pages, rare b&w photos;
Wer war/ist

Annette Funicello

? - CDs, Vinyl LPs, DVD und mehr
Annette Funicello
When on a spring evening in 1955 Walt Disney saw a pretty, talented twelve-year-old performing in her dance school's annual recital, he knew he'd found just what he'd been looking for: the twenty-fourth and last member of the cast of the new chil-dren's TV series he was planning. Only a few months later Annette Funicello set a pair of black felt ears atop her brown curls and marched onto the set of The Mickey Mouse Club, and into the hearts of millions of Americans.
From then on, nothing would ever be the same.
Whether as a Mouseketeer, as a Top-Forty singing idol, as the reigning sweetheart of the classic Beach Party films, or as the familiar "Skippy Mom" of TV commercials, Annette (who almost instantly became known by her first name alone) has been a beloved star for nearly four decades. In her charm-ing autobiography, A Dream Is a Wish Your Heart Makes, the wholesomely sexy (and eternally youth-ful) girl next door looks back with equal parts of wit, wistfulness, and wonder on her remarkable career, and gives us a privileged look behind the scenes at some of the most cherished landmarks of our popular culture.

As the shy only daughter of a close-knit Italian family, Annette was unprepared for the phenome-non The Mickey Mouse Club would prove to be, and in these pages we learn not only about the thrill of appearing on the show but also about the pleasures and challenges her own status of favorite Mouseketeer brought. It was through Walt Disney's encouragement that she later undertook her successful recording career, and in her account of her years as a teen idol we learn what it was like being the youngest member of Dick Clark's ardu-ous Caravan of Stars tour, as well as the difficulties her popularity placed in the path of her first romance with Paul Anka (who presented her with the sublime gift of "Put Your Head on My Shoulder," which he wrote in her parents' living room). Next came the movies, and a series of beloved Disney films (including her own and her fans' favorite, Babes in Toyland), until, with Mr. Disney's blessing, she headed for the beach and a role in the epochal Beach Party. Even though, as Annette confesses, she never really liked the beach (it frizzed her hair), she was delighted to be enthroned with her friend Frankie Avalon as one of the great cinema couples.

At the peak of her career Annette chose marriage and motherhood, and for over twenty years appeared only occasionally in films and TV shows. By the late 1980s, however, she was eager to per-form again. and along with Frankie made a new beach film, Back to the Beach, and launched a tri-umphal comeback tour. It was during this period, after she experienced a series of puzzling symp-toms, that she discovered she had multiple sclero-sis. Her subsequent struggles with her condition, and her ultimate decision to make it public, bring A Dream Is a Wish Your Heart Makes to a poignant and inspiring conclusion-one that will draw her even closer to the millions of fans who, from the start, have dreamed along with her.
Weitere Informationen zu Annette Funicello auf de.Wikipedia.org