Wer war/ist

Lorne Greene

? - CDs, Vinyl LPs, DVD und mehr

Lorne Greene (1915-1987)

"Wem gehört diese phantastische, klangvolle Stimme?" fragten sich die Hörer von 'The Voice of Canada' als sie 1940 in der Nachrichtensendung am Nachmittag Lorne Greene hörten. (Ein Journalist beschrieb seine Stimme als "die Schönste was die Natur geschaffen hat".)

Lorne Greene wurde am 12. Februar 1915 in Ottawa (Ontario-Kanada) geboren. Er war gelernter
Chemieingeneur, aber die Liebe zum Theater war stärker. Er reiste nach New York wo er sich der Gesellschaft "Neighborhood Playhouse Soul of the Theatre" anschloB.
Im II. Weltkrieg diente er beim RCAF als Fliegeroffizier. Nach dem Krieg gründete er in Toronto die Organisation "Academy of Radio Arts". Seinen ersten Film drehte er unter dem Titel "Silver Chalic" (Silberner Kelch). Es folgten mehrere Filmrollen, aber den wahren Erfolg brachte das Fernsehen und "Bonanza", das die klangvolle Stimme und den klaren Blick Greenes in aller Welt bekannt machte.

Sein größter musikalischer Erfolg war "Ringo" vom Album "Welcome to Ponderosa". Aus
dieser Soloplatte wurde eine goldene Platte, das Lied wurde Nummer Eins auf der amerikanischen Schlagerliste und sogar in England, zur Zeit der Beatlemanie, gelang es ihm, die 22. Stelle der Schlagerliste zu erobern. GroBer Erfolg war auch sein Lied "Wagon Train", aus dem gleichnamigen Film. Sein LP "Young at Heart" mit sehr angenehmer "Freizeitmusik" verschafffe ihm groBe Popularitat und diese wuchs nur mit seinem Album "The Man" noch weiter.

Seine erfolgreichste Fernseharbeit war nach Bonanza vier Jahre lang eine Naturfilm-Serie mit dem Titel "Lorne Green's New Wilderness" wo er gleichzeitig der Gastgeber und der Erzähler war. Er starb am 11. September 1987. in Folge einer Komplikation nach einem chirurgischen Eingriff. Seine einzigartige Leistung in der Serie "Bonanza", seine Lieder mit denen er mit seiner wunderbaren Stimme fünf Alben füllte, machten ihn unvergeßlich.

Copyright © Bear Family Records® Alle Rechte vorbehalten. Nachdruck, auch auszugsweise, oder jede andere Art der Wiedergabe, einschließlich Aufnahme in elektronische Datenbanken und Vervielfältigung auf Datenträgern, in deutscher oder jeder anderen Sprache nur mit schriftlicher Genehmigung der Bear Family Records® GmbH.
Für die Filterung wurden keine Ergebnisse gefunden!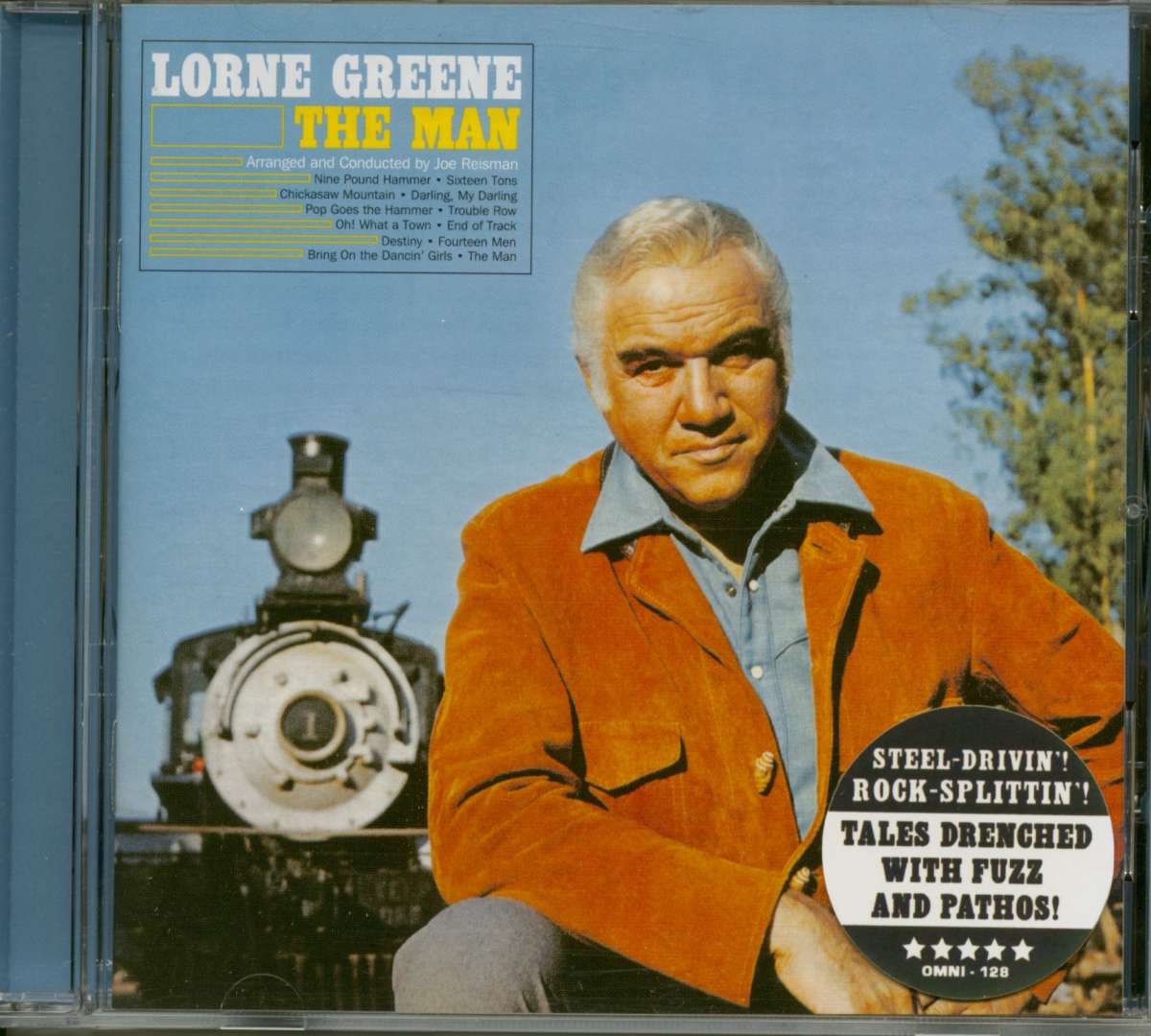 Lorne Greene: The Man (CD)
Art-Nr.: CDOMNI128


die letzten 2 verfügbar
Sofort versandfertig, Lieferzeit** 1-3 Werktage
(Omni) 28 tracks 1964-66 from the original RCA Master tapes. With 24 page booklet. Mint stock copy - deleted for years!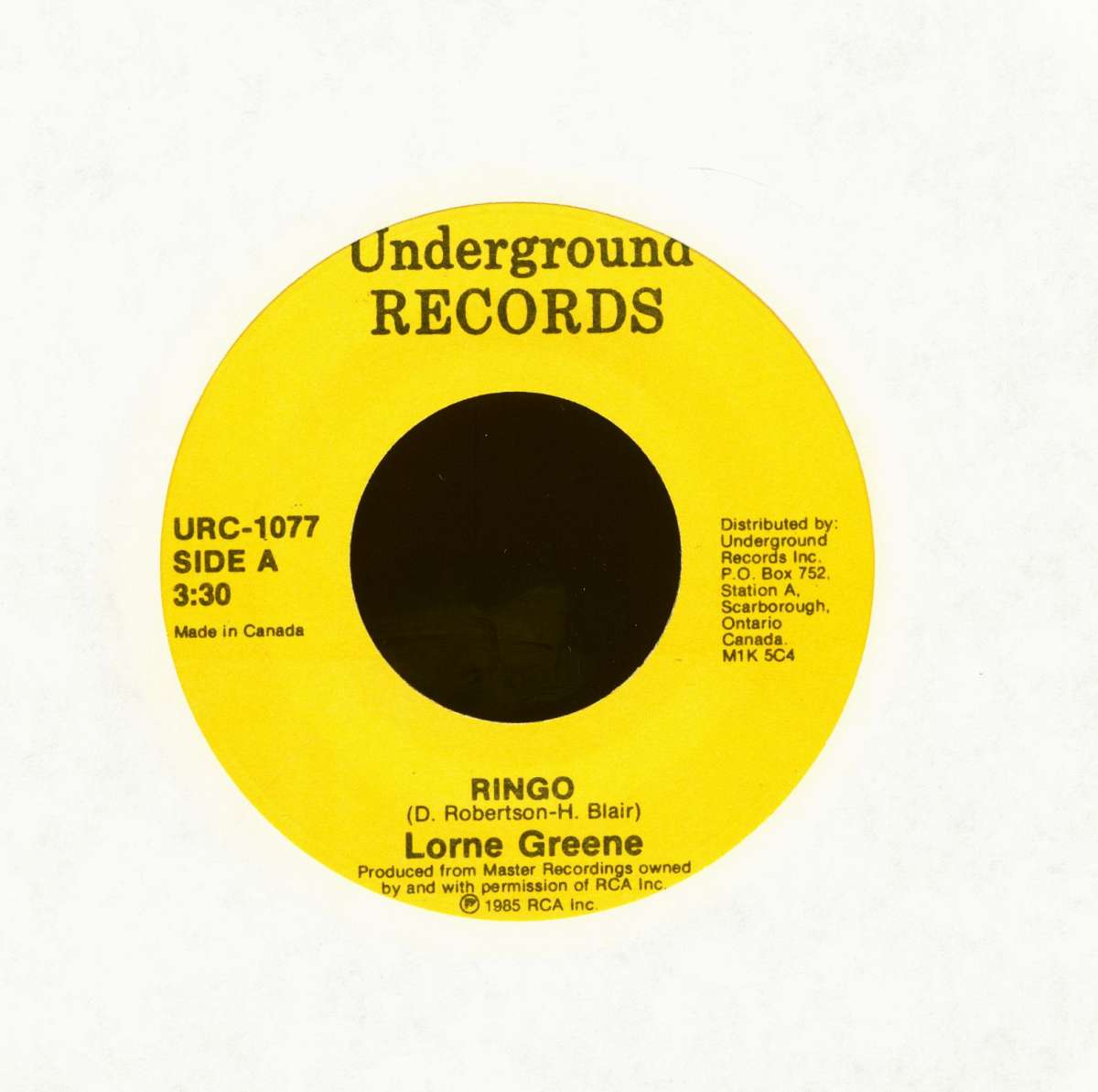 Lorne Greene / George Hamilton IV: Ringo - Abilene (7inch, 45rpm)
Art-Nr.: 45URC1077


die letzten 1 verfügbar
Sofort versandfertig, Lieferzeit** 1-3 Werktage
(Underground Records) 2 tracks - mint stock copy Side A - Ringo, Lorne Greene (mono - with intro) Side B - Abilene, George Hamilton IV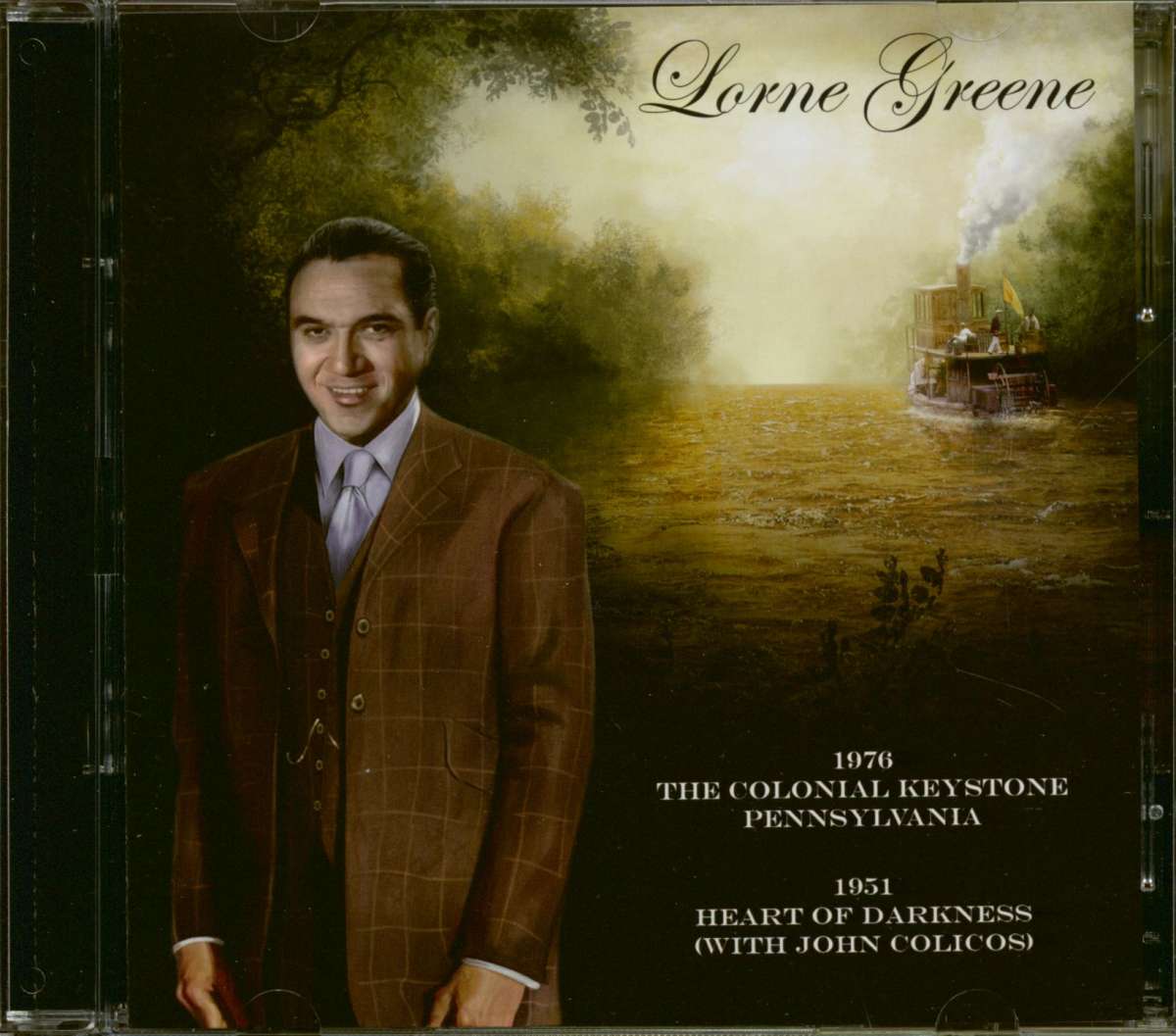 Lorne Greene: The Colonial Keystone - Heart Of Darkness (2-CD)
Art-Nr.: CDEXM011


Artikel muss bestellt werden
​(Explore Multimedia) 4 Kapitel - Hörbuch - Englisch - Lorne Greene ist den TV-Fans bekannt als Ben Cartwright in Bonanza und Commander Adama in der Original-Serie von Battlestar Galactica. 'The Colonial Keystone Pennsylvania', ist eine...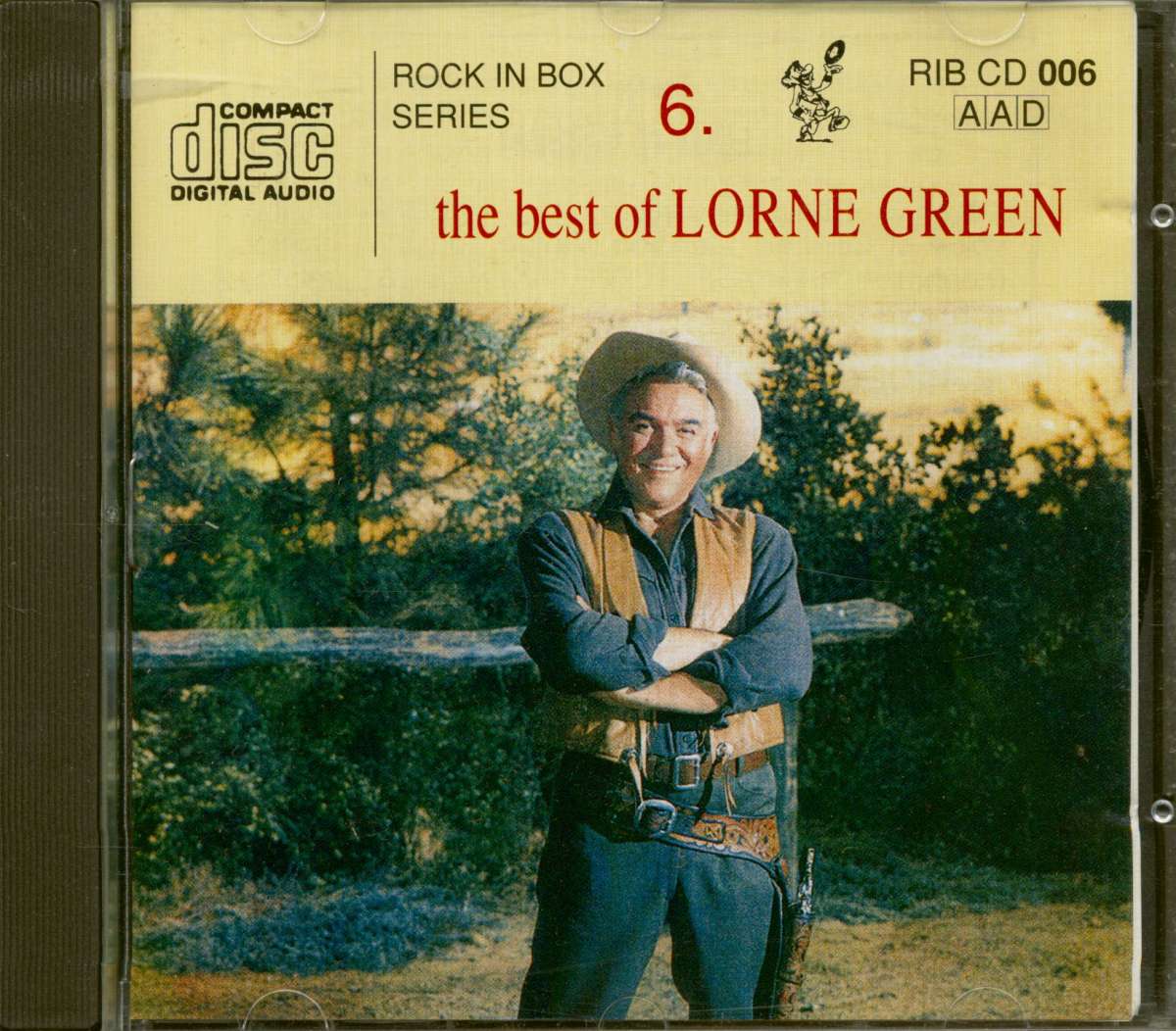 Lorne Greene: The Best Of (CD)
Art-Nr.: CDRIB006


Dieser Artikel ist gestrichen und kann nicht mehr bestellt werden!
(Rock In Box) 23 tracks