Wer war/ist

James Intveld

? - CDs, Vinyl LPs, DVD und mehr
James Intveld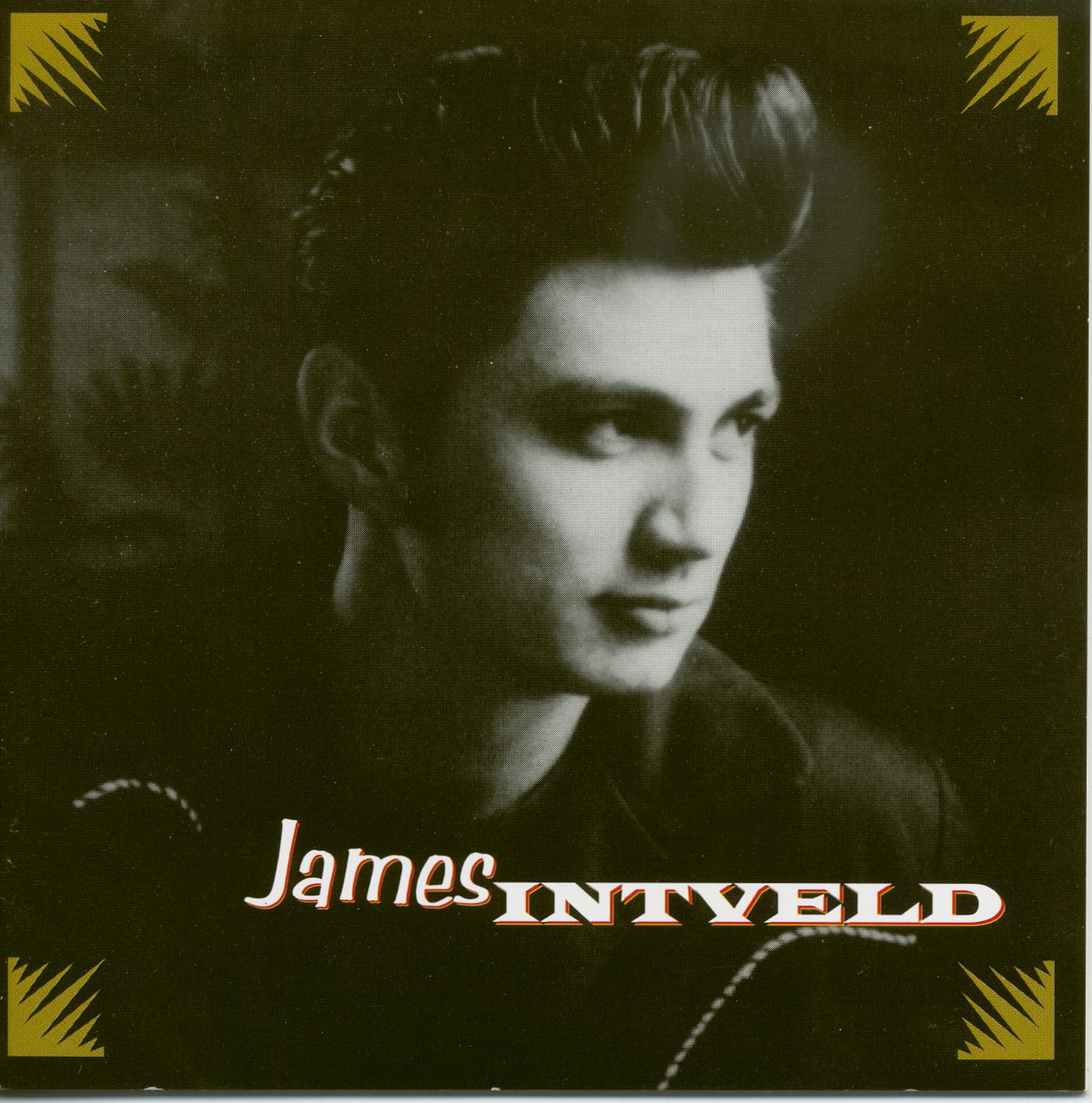 I first met James Intveld in the early 80s at Club Lingerie in Hollywood. He was performing with his band the Rockin' Shadows, a trio consisting of James on guitar and vocals, his younger brother Ricky on drums and Pat Woodward on upright bass. He was decked out in just the right attire with jet black hair and features reminiscent of a young Tony Curtis, Elvis and Gene Vincent ".) combined.
Musically, he was the real item, playing guitar with vigor and taste, and singing with versatility, soul and control. He displayed a very likable stage presence that very few multi million dollar pop stars could ever hope to rival. It won't be long before record and film
companies will be knocking on this man's door," Ronny Weiser of Rollin' Rock Records remarked to me that night. But success did not come over night for-James Intveld. His talent would take some time to be fully realized. But his love and dedication for music was true.
As a young boy he watched his father's band rehearse in their home in Compton, California where Jimmy was raised. Music was always around the lntveld household from his father's constant singing to the records they played. Mostly popular music by Bing Crosby or Dean Martin, Rock and Roll by Elvis Presley and lots of country music by artists like Hank Williams and Lefty Frizzell.


All this music must have planted a seed in a young James Intveld.At the age of five he was given a toy drum set that he would mime to records.At age eight his parents bought him a guitar which cost fifteen dollars, a tiny nylon six string. On this guitar Jimmy learned to play chords and soon was playing for his local church choir.
There he met other young musicians and formed a band called Freedom. They played Creedence Clearwater Revival songs and other songs by bands of the time. Jimmy played electric guitar in the band, a black Silvertone with the amp built in the case that he borrowed from his cousin.At the band's first live date the other boys got too scared to sing, so Jimmy salvaged the night by walking up to the microphone. "I sang every song I could think of Country, Rock, Folk, I loved it."

He stayed on with the band till his family moved to the city of Garden Grove where Jimmy attended high school.After graduation he started singing at Hoot nights at local clubs and various talent shows. In 1981 he formed The Rockin' Shadows with his younger brother Ricky who was fresh out of Highschool holding down the drumming position.They recruited bassist Pat Woodward and started playing L.A. clubs where mostly punk and new wave bands played (Club 88, Cathay De Grande, Madame Wongs,Al's bar) and got involved in the underground roots scene.They released a 45rpm record on Dog House Records, a self penned tune of Jimmy's called My Heart Is Achin' For You which Art Fein included on his Best of 'L.A. Rockabilly Album' (Rhino Records).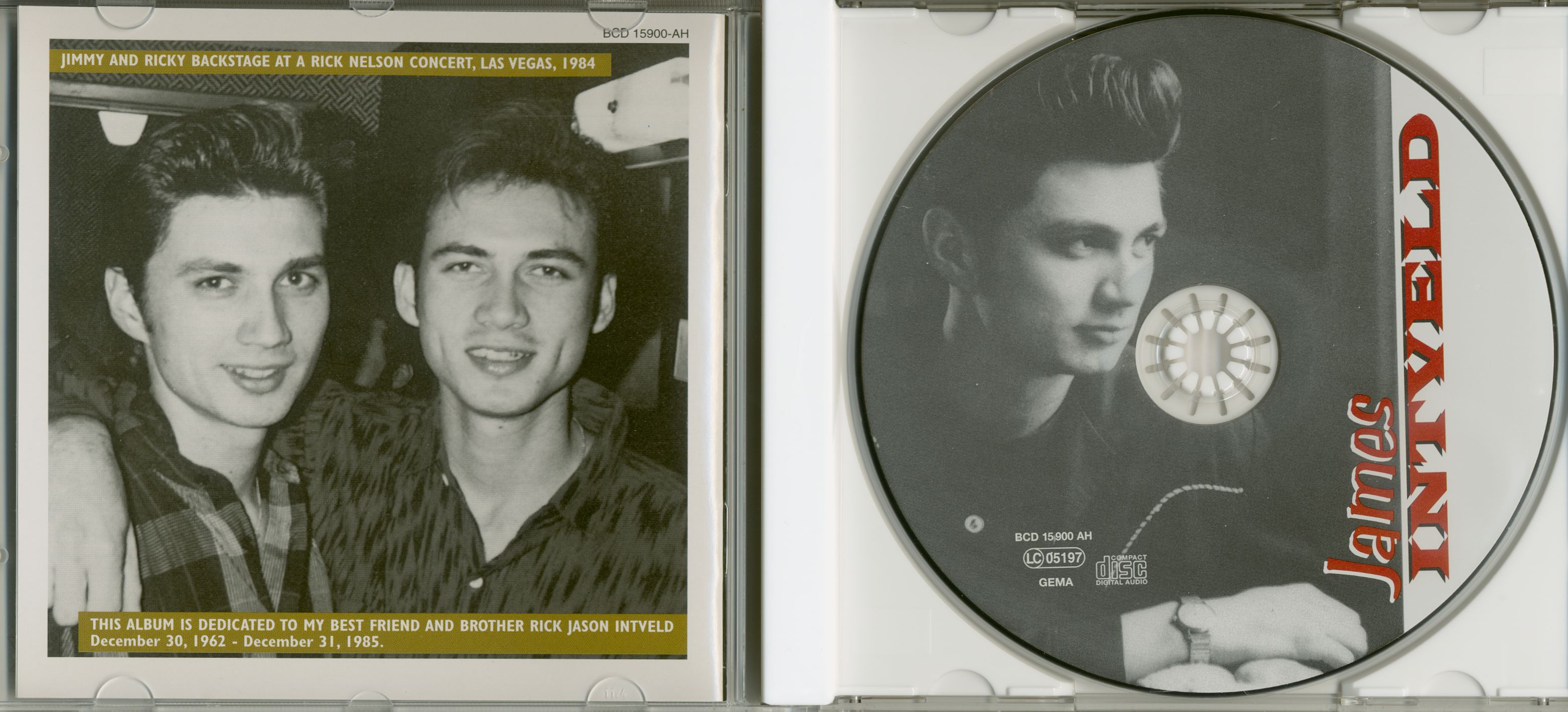 Then in 1983 the Rockin' Shadows were asked to open a show for Rick Nelson.After the show both Ricky lntveld and bassist Pat Woodward were asked to join Nelson's Stone Canyon Band with Jimmy's blessings his brother took the opportunity to travel the world.
On December 31, 1985 enroute to a New Year's Eve concert Nelson's plane crashed in a field in the small town of
De Kalb,Texas near the Louisiana border. As history has told it, all seven band members were killed.
The lntveld family was devastated and Jimmy never fully recovered from the loss of his little brother.
Jimmy spent many years playing solo gigs with an acoustic guitar in small bars in the Pasadena area where he then lived. He enrolled in acting school and started working in film and television (his life long dream).

It seemed through all his personal tragedies his songwriting improved and became much deeper and meaningful. He wrote a song for country singer Rosie Flores called Cryin'Over You, which is included on this Compact Disc. Rosie's version, recorded for her Reprise album, became her first single and managed to climb to #45 on 'Billboard's'Country charts. Jimmy was now in demand as a session player as well as house musician for Ronnie Mack's Barndance and weekly radio show broadcast live from the Palomino Club. He was hired by John Waters to sing for Johnny Depp's character in the movie 'Cry Baby' and toured Australia with Billy Swan and Harry Dean Stanton in a band they called the Repo Men.

He later met Sean Penn at a show and was cast to play a troubled delinquent who gets shot down by police in the movie 'Indian Runner' (Penn's directing debut). He then starred in an episode of 'The FBI's Untold Stories' series where he portrayed a vicious, sly killer. Jimmy's skill in portraying this two-sided character is still being talked about and praised by critics and public as well.
Jimmy has worked on many of my recordings over the years as well as my live shows and plays many instruments as can be seen on this CD where he plays all the instruments.Today he is playing lead guitar with the Blasters as well as his own band.

Jimmy came to Richard Weize's attention when I asked him to record a track for Bear Family's 20th anniversary CD. Richard received the recording and was enthralled with his song Barely Hangin' On (Jimmy displays his piano playing skills on this one) and he immediately asked Jimmy to write songs and produce the CD you are now holding. It makes me real happy to know that my friend James Intveld has made his mark in music at last.This wonderful recording is proof of that.
RAY CAMPI Hollywood, July 1995

James Intveld
James Intveld Read more at: https://www.bear-family.de/intveld-james-james-intveld.html Copyright © Bear Family Records




Copyright © Bear Family Records® Alle Rechte vorbehalten. Nachdruck, auch auszugsweise, oder jede andere Art der Wiedergabe, einschließlich Aufnahme in elektronische Datenbanken und Vervielfältigung auf Datenträgern, in deutscher oder jeder anderen Sprache nur mit schriftlicher Genehmigung der Bear Family Records® GmbH.
Für die Filterung wurden keine Ergebnisse gefunden!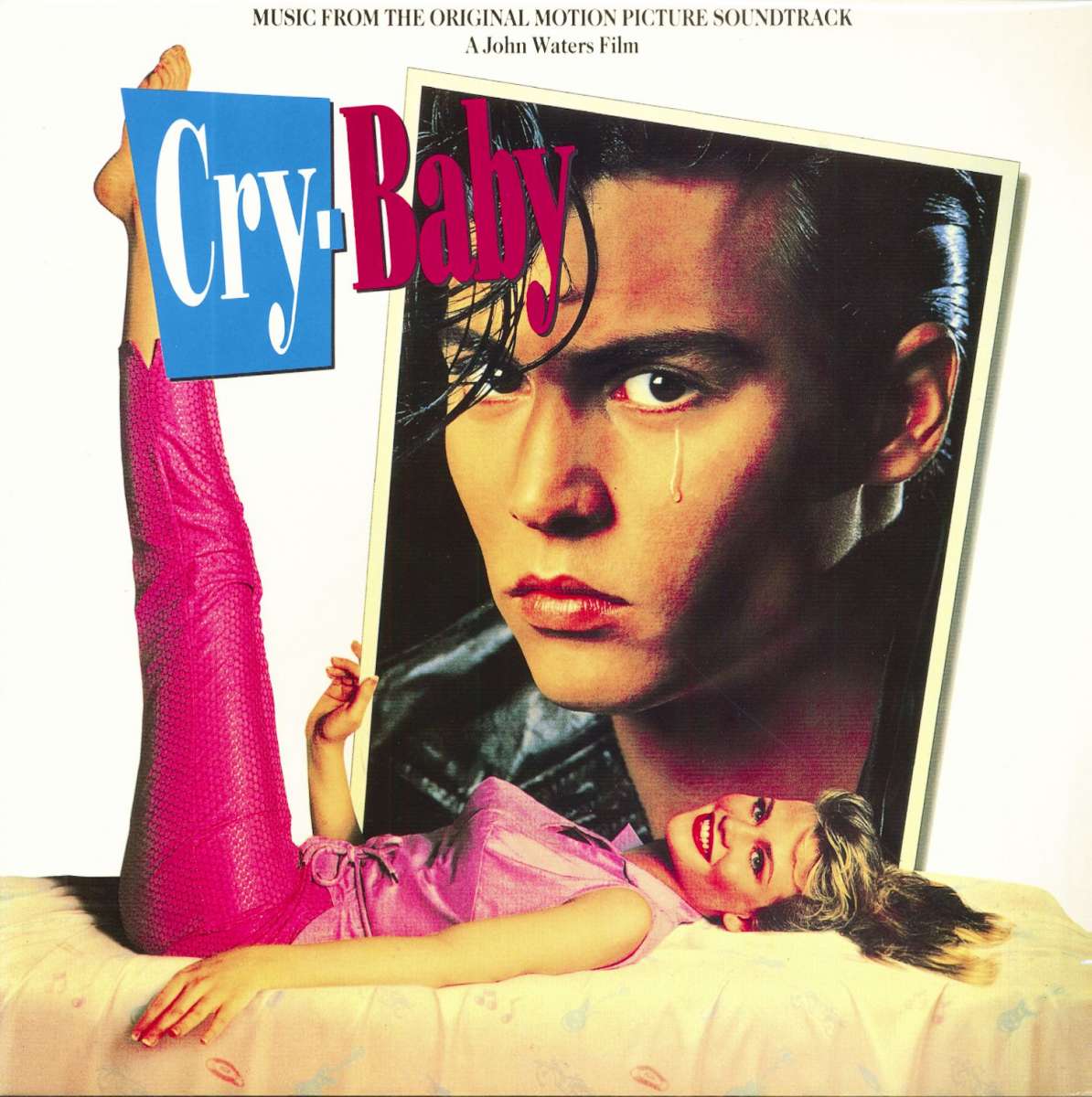 James Intveld & Others: Cry Baby - Original Soundtrack Various Artists...
Art-Nr.: LPMCG6089


Dieser Artikel ist gestrichen und kann nicht mehr bestellt werden!
(MCA UK) 18 tracks 1950s to 1990s - Music From The Original 1990 Motion Picture Soundtrack. - King Cry-Baby vs. High School Hellcats Mittlerweile sehr rar gewordene originale Film Soundtrack LP! Enthält viele 50er Jahre Originale plus...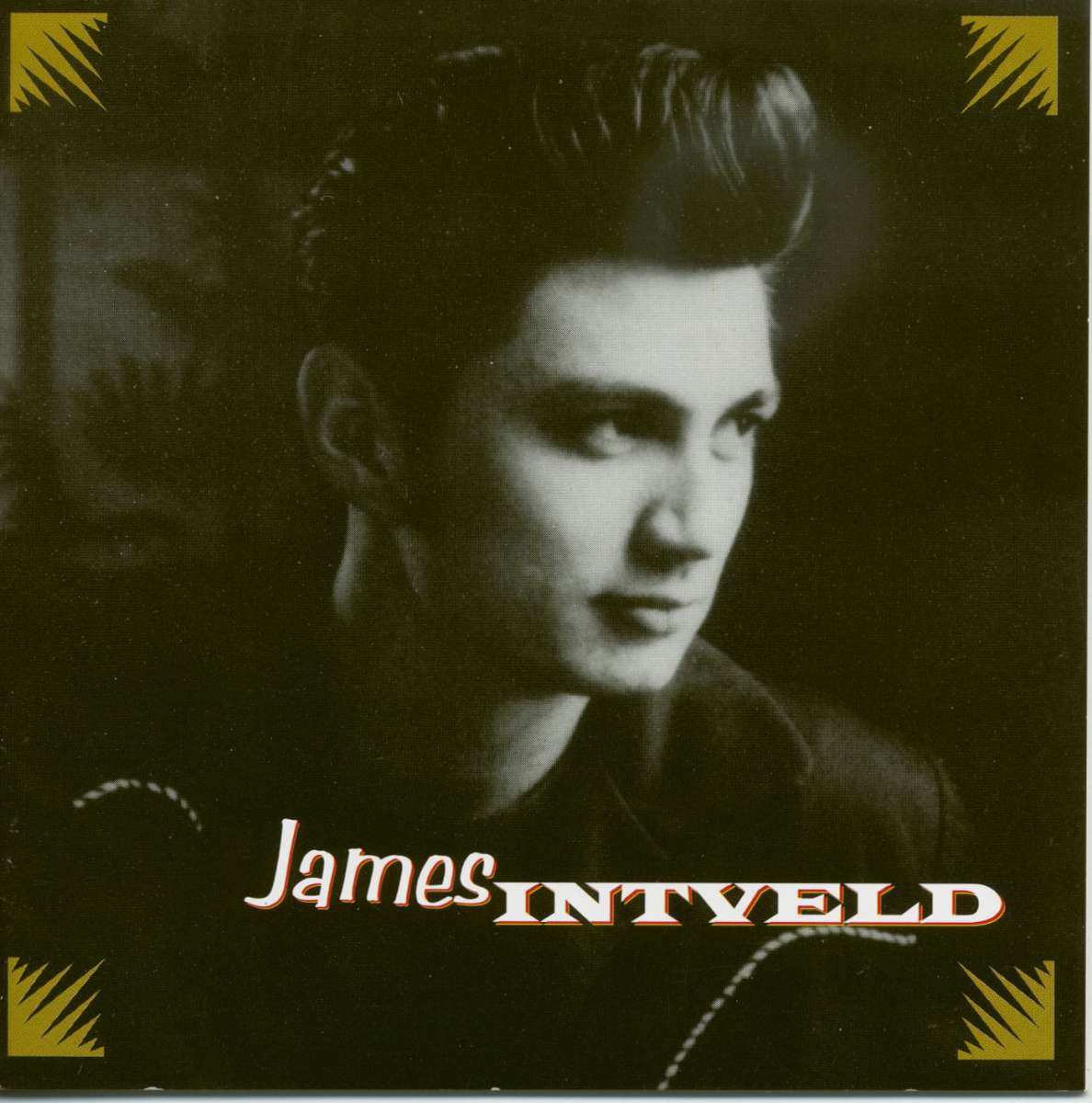 James Intveld: James Intveld (CD)
Art-Nr.: BCD15900


Sofort versandfertig, Lieferzeit** 1-3 Werktage
1-CD mit 24-seitigem Booklet, 10 Einzeltitel. Spieldauer ca. 37 Minuten. Mit James Intveld präsentieren wir das Debütalbum eines jungen Musikers und sicherlich eine der besten Veröffentlichungen in unserer kleinen Reihe mit neuen...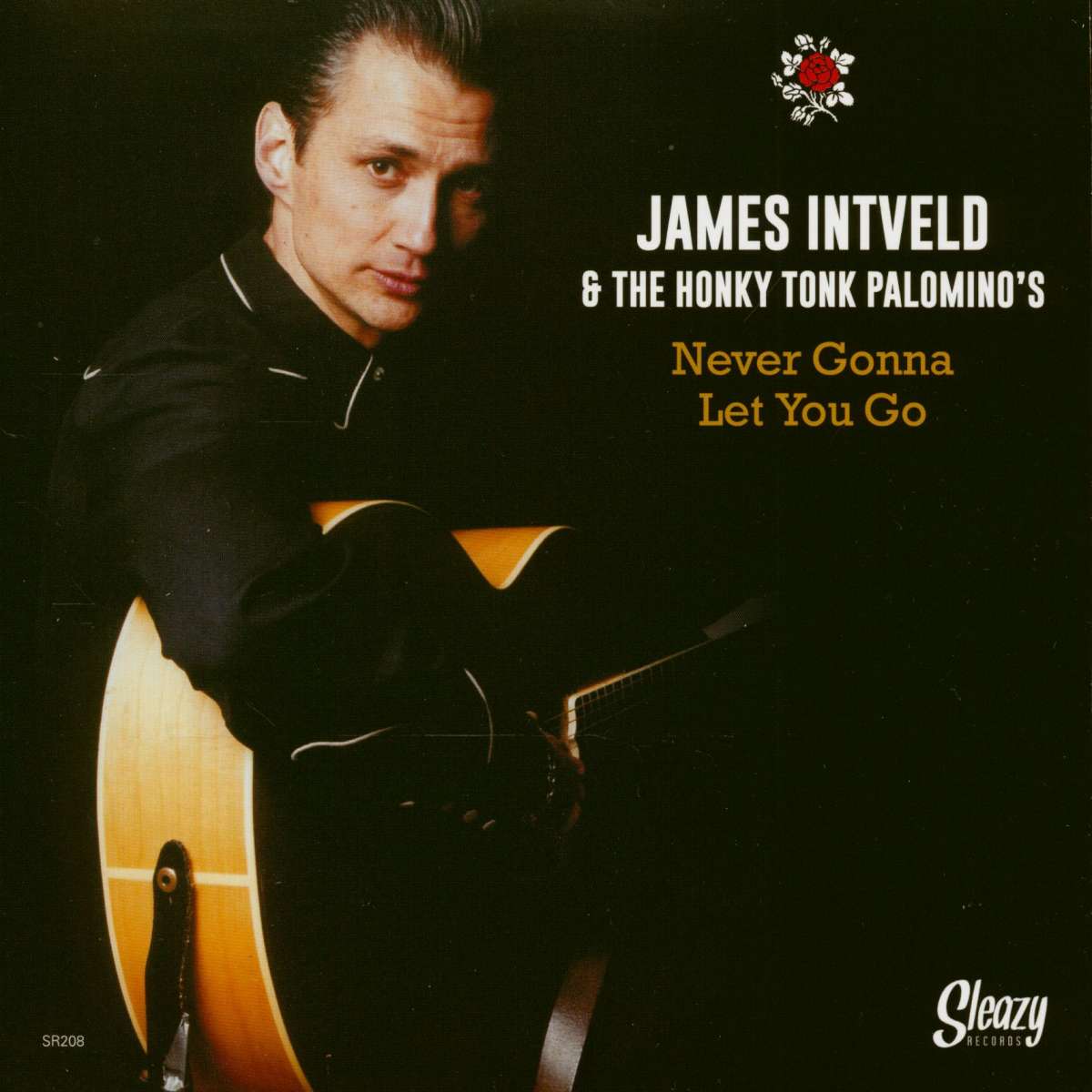 James Intveld: Never Gonna Let You Go - To Be As One (7inch,...
Art-Nr.: 45SR208


Artikel muss bestellt werden
(Sleazy Records) 2-Track Vinyl Single - 45 U/Min. big centerhole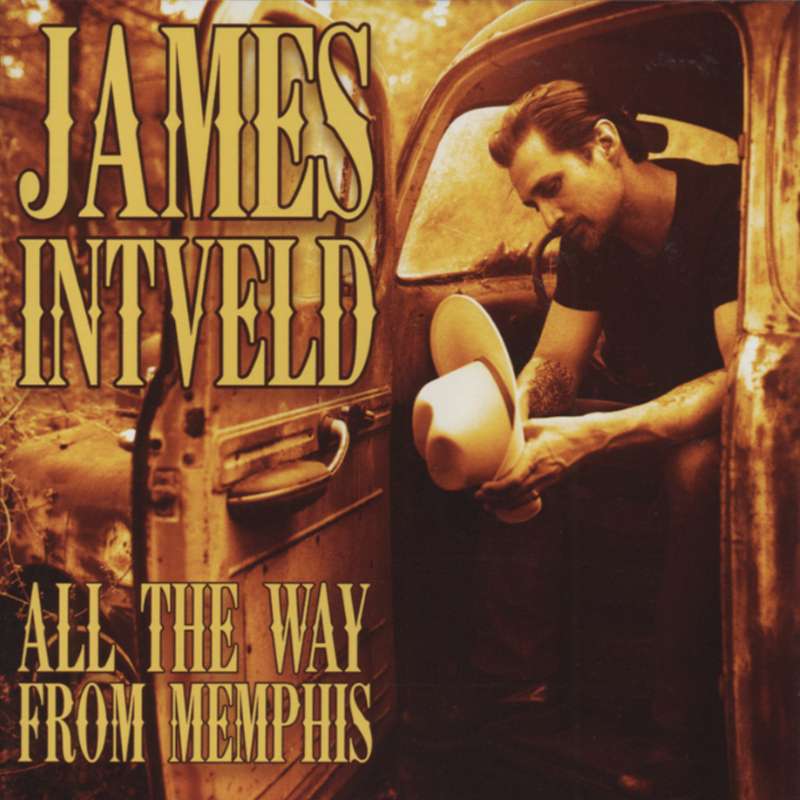 James Intveld: All The Way From Memphis
Art-Nr.: CDRODEO002


Dieser Artikel ist gestrichen und kann nicht mehr bestellt werden!
(2012/RODEO AUS) 13 tracks (48:53) rare Australian compilation of fan favorites 2002-2008! Limited Quantities.