Wer war/ist

Louis Jordan

? - CDs, Vinyl LPs, DVD und mehr

Louis Jordan and his Tympany Five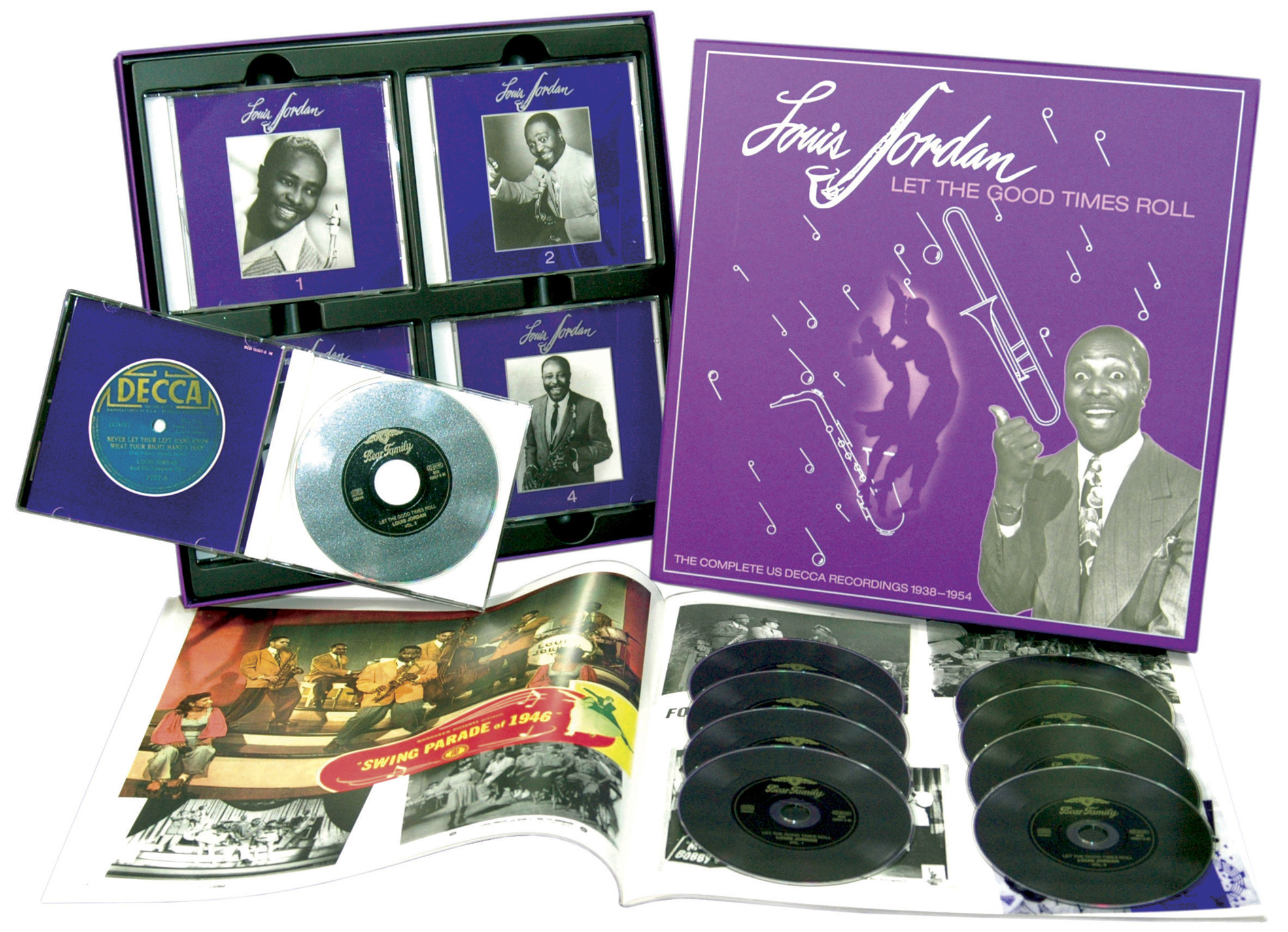 Kein anderer Künstler hatte eine solch bahnbrechende Bedeutung in der Entwicklung des R&B und letztendlich des Rock'n'Roll wie der jumpende, jivende Altsaxofonist Louis Jordan und seine unfehlbar swingenden Tympany Five. Sie waren der populärste R&B-Act ihrer Ära mit einer ungebrochenen Reihe von Hits für Decca von 1942-1951; Jordan und seine kompakte Crew schafften es sogar, in noch nie zuvor da gewesener Weise auch in die Pop-Hitparade zu gelangen. Mit seinem Naturtalent für Komik und Humor trat Jordan in mehreren Low-Budget-Musikfilmen für ein schwarzes Publikum auf und erwies sich als Haupteinfluss für Bill Haley & His Comets, die von Jordans früherem A&R-Mann bei Decca, Milt Gabler, produziert wurden.
Am 8. Juli 1908 in Brinkley, Arkansas, geboren, wurde Jordans musikalisches Talent auf natürliche Weise gefördert: sein Vater war ein Bandleader. Louis war Anfang der 30er-Jahre auf seinem Instrument versiert genug, um in New York Arbeit zu finden, wo er als Begleitmusiker von Louis Armstrong und Clarence Williams Aufnahmen machte, bevor er 1936 Mitglied des Orchesters des Schlagzeugers Chick Webb wurde (und auf dessen Aufnahme Rusty Hinge mitwirkte). Louis verließ Chicks Band 1938, bereit die erste Ausgabe seiner Tympany Five zu leiten. Zu dieser Zeit spielte er sowohl Klarinette als auch Altsax.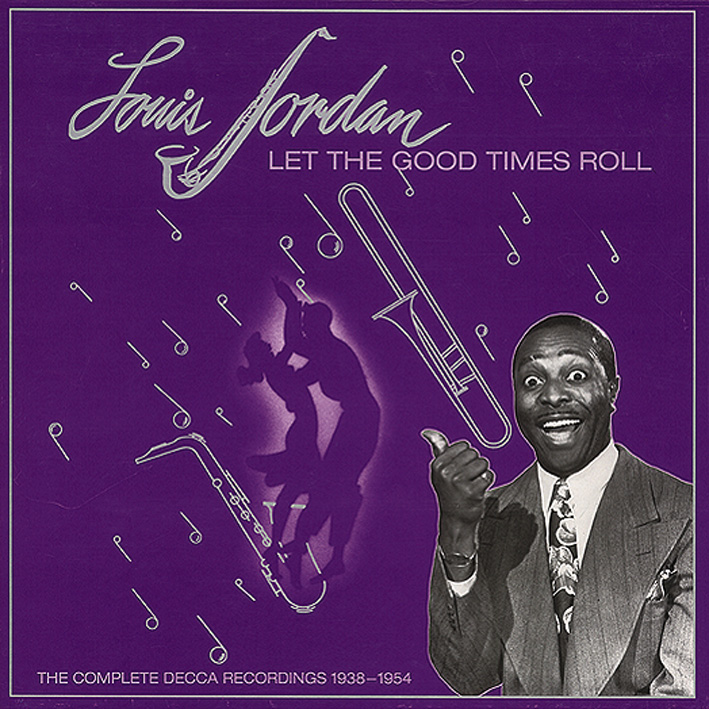 Die Hits begannen Ende 1942 mit I'm Gonna Leave You On The Outskirts Of Town und ließen ein ganzes Jahrzehnt lang nicht nach. Jordan sprach mit seinem Ration Blues und G.I. Jive die Soldaten an und hielt zu Hause die Jitterbug-Tänzer mit Caldonia und Choo Choo Ch'Boogie bei Laune. Wie neun seiner Decca-78erzuvor, stürmte Ain't That Just Like A Woman in die 'Race'-Hitparade [Bez. für die 'Billboard'-Charts für schwarze Musik von 1945 bis Juni 1949, als sie in Rhythm & Blues Records umbenannt wurden, Anm. d. Übers.]. Geschrieben von Claude De Metruis (die angebliche Co-Autorin Fleecie Moore war Jordans Ehefrau, von der er sich bald scheiden ließ, nachdem sie ihn mit einem Messer angegriffen hatte, was ihn eine Menge Komponistentantiemen kostete, da er eine Reihe seiner Titel in ihrem Namen angemeldet hatte) und aufgenommen am 23. Januar 1946 in New York, wurde Louis' Band für den humorvollen Fetzer durch die Hinzunahme des Gitarristen Carl Hogan auf sechs Musiker erweitert.
Der Pianist Wild Bill Davis treibt den Song an, aber Hogans flüssige Boogie-Untermauerung bringt die witzige Nummer zum Rocken. Chuck Berry hat schon vor langer Zeit Hogan als einen seiner Haupteinflüsse genannt und fast zwei Jahrzehnte später seine eigene Version des Songs eingespielt; weitere überzeugende Interpretationen stammen von Fats Domino und Lloyd Price. Leider konnte Jordan wie viele seiner R&B-Kollegen nicht mit der Rock'n'Roll-Revolution mithalten, die er selbst mit initiiert hatte. Doch er war bis kurz vor seinem Tod am 4. Februar 1975 weiter aktiv.
Bill Dahl
Chicago, Illinois
Electric Blues 1939-2005. - The Definitive Collection!
Copyright © Bear Family Records® Alle Rechte vorbehalten. Nachdruck, auch auszugsweise, oder jede andere Art der Wiedergabe, einschließlich Aufnahme in elektronische Datenbanken und Vervielfältigung auf Datenträgern, in deutscher oder jeder anderen Sprache nur mit schriftlicher Genehmigung der Bear Family Records® GmbH.
Für die Filterung wurden keine Ergebnisse gefunden!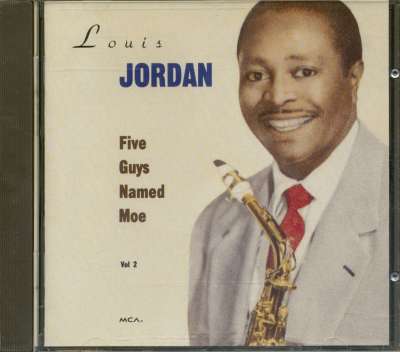 Louis Jordan & His Tympany Five: Five Guys Named Moe Vol.2 (CD)
Art-Nr.: CDMCA10503


Sofort versandfertig, Lieferzeit** 1-3 Werktage
(MCA) 18 Songs 1946-52 mit 16-seitigem Booklet - lange gestrichenes Sammlerstück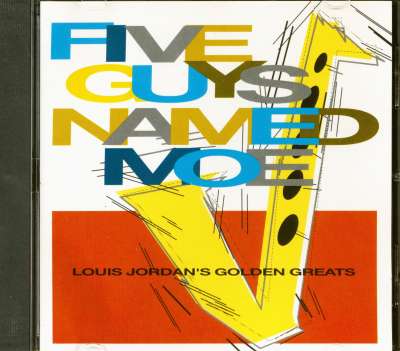 Louis Jordan: Five Guys Named Moe (CD)
Art-Nr.: CD904821


Sofort versandfertig, Lieferzeit** 1-3 Werktage
(MCA) 20 tracks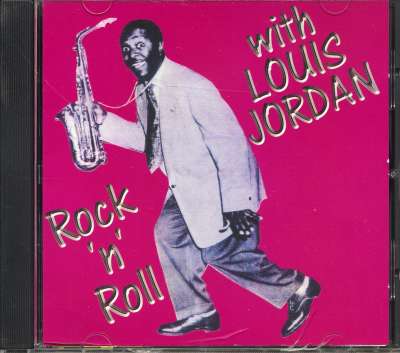 Louis Jordan: Rock'n'Roll With Louis Jordan (CD)
Art-Nr.: CDKR003


Artikel muss bestellt werden
(Rhythm Records) 24 Tracks - Original Mercury Aufnahmen! Seltene portugiesische CD!