Wer war/ist

Roy Lanham

? - CDs, Vinyl LPs, DVD und mehr
ROY LANHAM
THE MOST EXCITING GUITAR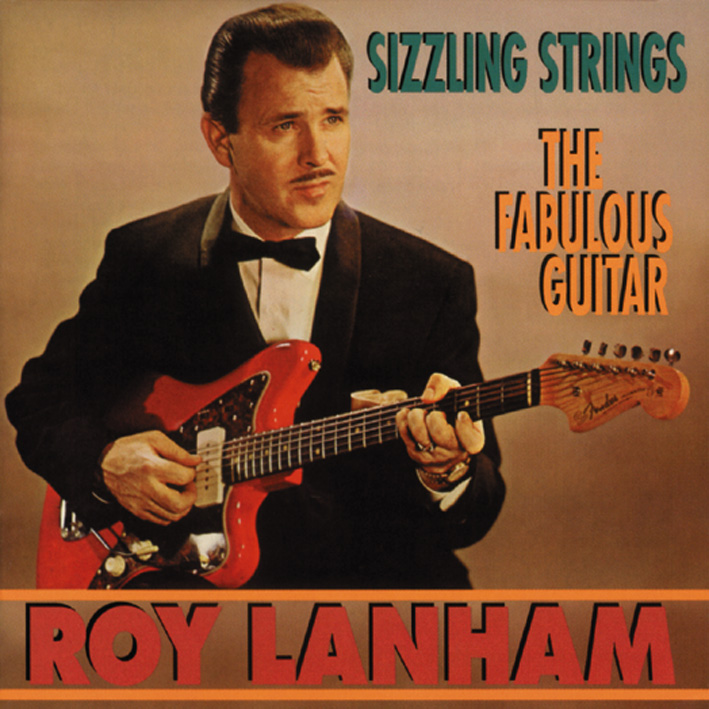 Roy Lanham is not a well-known name among jazz or country guitar music fans, a terrible omission when one realizes how incredibly talented and exceedingly prolific Lanham was over a fifty-year career in music. Chet Atkins once referred to Lanham in a newspaper interview as the greatest guitarist in America. Merle Travis also held Lanham in high esteem, giving this quote: "Sometimes I get to fancy myself as a pretty fair guitar picker. Then I get out a couple of Roy Lanham albums and play them. Then I listen to some of my recorded efforts and come up with this sort of remark: 'Dad-blame, buddy, that's awful!'" Barney Kessel, the jazz guitar great, once told Lanham "Take off your boots and hat, and you can be a great jazz player."
Despite the mutual respect and accolades from fellow guitarists, Lanham's career was mostly spent in the shadows, providing backing for other, more famous artists. The last twenty-five years of his career were spent as guitarist for the Western harmony vocal group The Sons Of The Pioneers, a solid paycheck but not the headline-grabbing gig that many of his contemporaries were able to ride to greater fame.
Along the way, Lanham recorded on thousands of records, mostly as a session guitarist, occasionally as a featured performer. Bear Family has already reissued two albums with Lanham as featured guitarist—'Sizzling Strings' and 'The Fabulous Roy Lanham.' However, Lanham's finest moment, his elusive Dolton LP from 1959 (released in 1961), 'The Most Exciting Guitar,' has remained out of print and hard to find, until now. Thanks to Bear Family Records, you now hold this testament to Lanham's talent in your hands.
Roy Howard Lanham was born January 16, 1923, in Corbin, Kentucky. His brother Arvil gave him his first guitar, and young Roy quickly absorbed the instrument, becoming quite proficient at a very young age. When he was twelve, he and a cousin entered a talent contest at the 'Renfro Valley Barn Dance' (the Kentucky equivalent of the 'Grand Ol' Opry') and won second place. In 1939, Lanham was still in high school when a touring country music show starring Archie Campbell (the future 'Hee-Haw' humorist) came through town. Lanham asked for an audition and performed so well that after securing his parents permission, the young guitarist left town with Campbell's troupe the next day.
Moving on to Knoxville, Tennessee, Lanham worked at WNOX Radio with a group called the Stringdusters. The Stringdusters had a young pair of excellent musicians in the group, Homer Haynes and Jethro Burns, who would go on to great fame as the hillbilly comedy duo Homer and Jethro. Homer and Jethro were also (unknown to most of their fans) virtuoso jazz musicians. Their influence rubbed off on Lanham and soon he became well versed in jazz standards, listening to players like Charlie Christian, Django Reinhardt, and George Barnes. After Homer and Jethro left the radio station, Lanham would form a similar jazz-influenced group with mandolin player Doug Dalton called 'The Fidgety Four.' This group worked extensively with singer Hank Penny, and Penny became one of Lanham's lifelong friends.
The Fidgety Four got a gig backing up popular singer Gene Austin (of My Blue Heaven fame). The first line of Austin's mega-hit was "When Whippoorwills call…"and Austin soon renamed the band after the aviary reference in his hit song.
The Whippoorwills would become an institution, lasting for nearly twenty years, riding the line between hot western swing, jazz, and popular music. With Lanham on hot guitar and Doug Dalton on jazzy mandolin, backed by Gene Mombeck (later Jimmie Widener) on rhythm guitar, Dusty Rhodes or Red Wooten on bass, Lanham's wife Marianne on cocktail drums and Juanita Vastine (aka Sweet Georgia Brown) on vocals, the Whips were a musical force to be reckoned with. The group sang four-part vocal harmonies and played country songs with the fiery intensity of hot jazz. It was a unique collaboration.
The Whippoorwills disbanded for several years in the aftermath of World War II, during which time Lanham moved to Cincinnati and became a session man around town. Cincinnati was a hopping musical center in the years following World War II, with King Records based out of the city, and the WLW 'Boone County Jamboree' was a nationally-broadcast radio show that often eclipsed the 'Grand Ol' Opry' in sheer size of radio signal coverage.
Lanham played guitar on many sessions during this period, including many 'country boogie' records by the Delmore Brothers, Wayne Raney, and others. These 'country boogie' records strongly predated rock and roll, with many of Lanham's hot guitar licks inspiring the first generation of rock guitarists. Lanham also did many sessions for Bullet Records at Herzog Studios in Cincinnati, including playing rhythm guitar on Chet Atkins' first record, Guitar Blues.
Roy Lanham The Most Exciting Guitar - 180g Vinyl
Read more at: https://www.bear-family.de/lanham-roy-the-most-exciting-guitar-180g-vinyl.html
Copyright © Bear Family Records
Copyright © Bear Family Records® Alle Rechte vorbehalten. Nachdruck, auch auszugsweise, oder jede andere Art der Wiedergabe, einschließlich Aufnahme in elektronische Datenbanken und Vervielfältigung auf Datenträgern, in deutscher oder jeder anderen Sprache nur mit schriftlicher Genehmigung der Bear Family Records® GmbH.
Für die Filterung wurden keine Ergebnisse gefunden!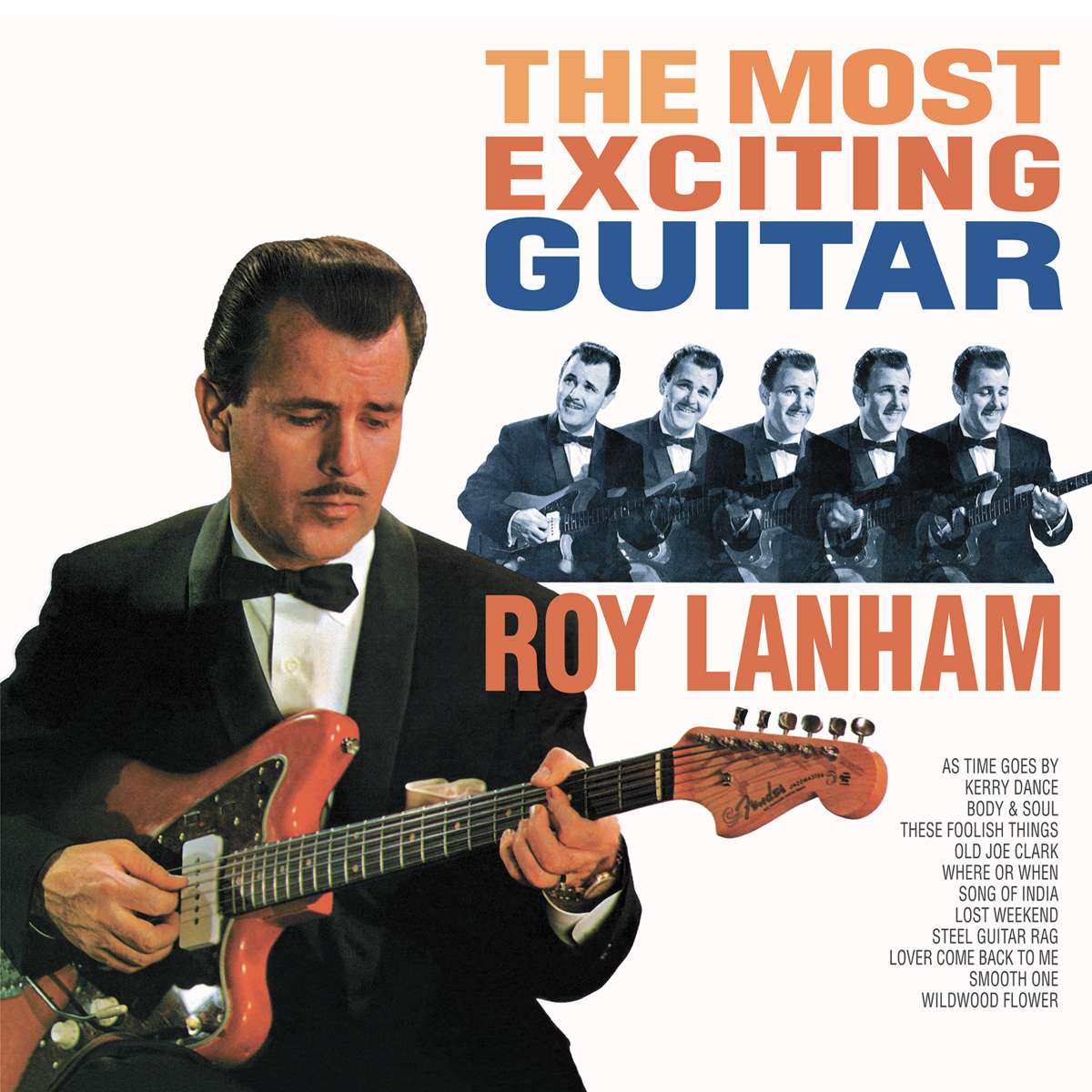 Roy Lanham: The Most Exciting Guitar (LP, 180g Vinyl)
Art-Nr.: BAF18014


Sofort versandfertig, Lieferzeit** 1-3 Werktage
Vinyl-LP, 180-Gramm, 12 Einzeltitel. Roy Lanham war ein Gitarrenvirtuose, der alles – von Country bis Jazz – spielen konnte. Dieses Album war jahrzehntelang gestrichen und schwer zu finden. Dieses Album swingt wie wahnsinnig und rockt...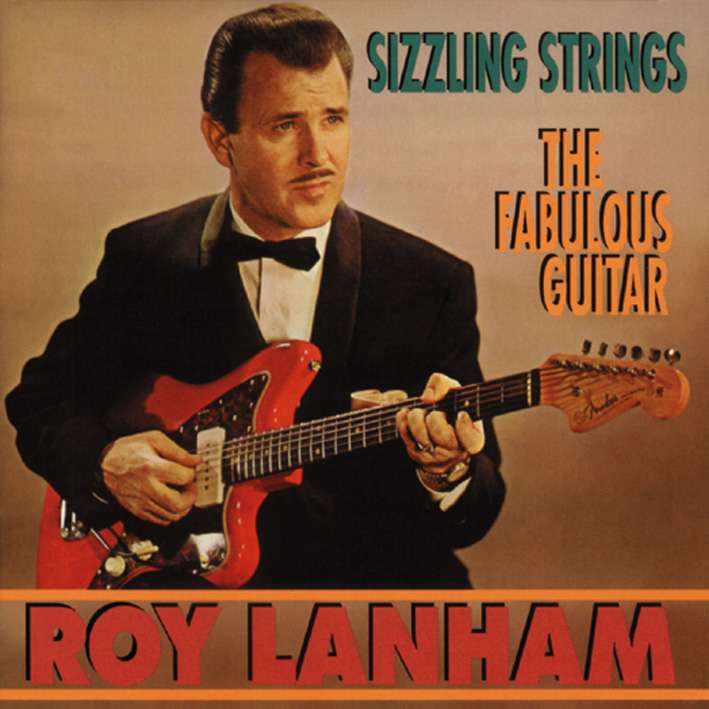 Roy Lanham: Sizzling Strings - The Fabulous Guitar
Art-Nr.: BCD16116


Artikel muss bestellt werden
1-CD mit 24-seitigem Booklet, 24 Einzeltitel. Spieldauer ca. 59 Minuten. 'Ich bekam einige Alben von Roy Lanham und habe sie mir angehört. Danach hörte ich mir einige meiner eignenen Aufnahmen an und sagte: verdammt Kumpel, das klingt...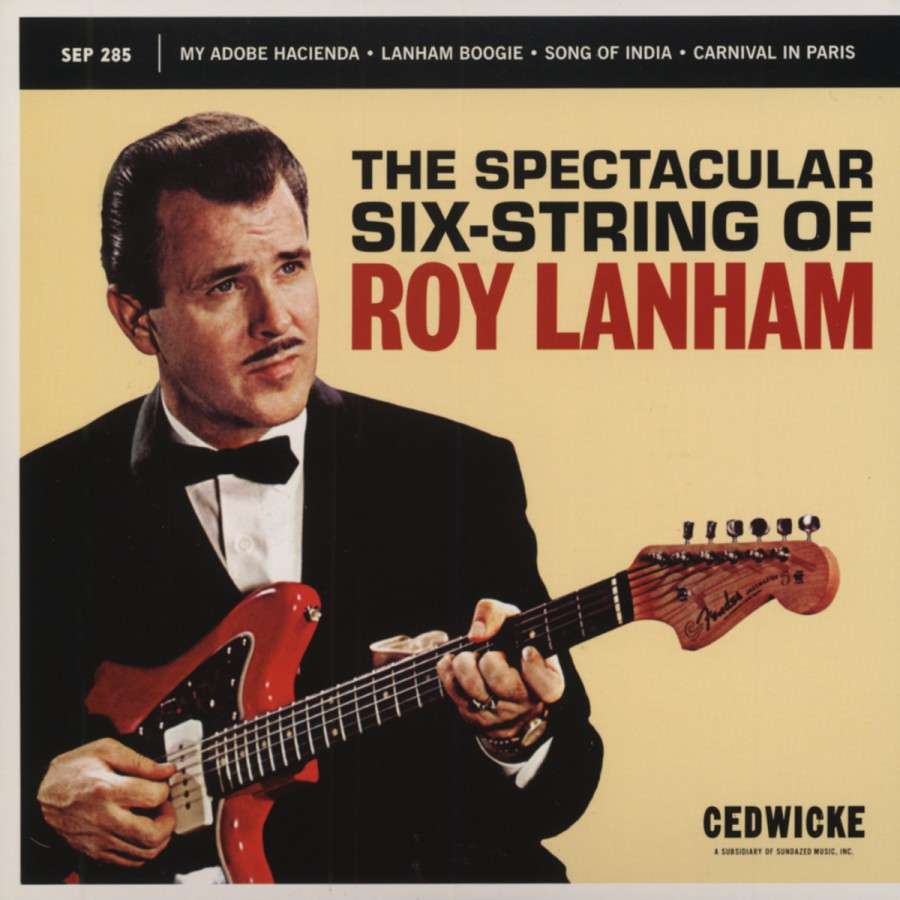 Roy Lanham: The Spectacular Six String Of Roy Lanham 7inch,...
Art-Nr.: SEP285


Artikel muss bestellt werden
(2014/SUNDAZED) Exclusiv Black Friday Record Store Day Veröffentlichung - limitierte Auflage.