Der Artikel wurde erfolgreich hinzugefügt.
Dieser Artikel ist gestrichen und kann nicht mehr bestellt werden!
inkl. MwSt. zzgl. Versandkosten
Artikel derzeit nicht verfügbar, Lieferfristen von bis zu 2-3 Wochen sind zu erwarten. (soweit verfügbar beim Lieferanten - kann aber auch schneller gehen)
Artikel-Nr.:

CDCOL5706

Gewicht in Kg.:

0.1
CD on COLLECTABLE RECORDS by Curtis Lee - Pretty Little Angel Eyes (CD)
mehr
Curtis Lee: Pretty Little Angel Eyes (CD)
CD on COLLECTABLE RECORDS by Curtis Lee - Pretty Little Angel Eyes (CD)
Artikeleigenschaften von

Curtis Lee: Pretty Little Angel Eyes (CD)
Albumtitel:

Pretty Little Angel Eyes (CD)

Genre

Rock'n'Roll

Artikelart

CD

EAN:

0090431570623

Gewicht in Kg:

0.1
Lee, Curtis - Pretty Little Angel Eyes (CD)

CD 1
01
Pretty Little Angel Eyes
02
Gee How I Wish You Were Here
03
Under The Moon Of Love (45 version)
04
Beverly Jean
05
Pledge Of Love
06
Mr. Mistaker
07
Just Another Fool
08
Special Love
09
Then I'll Know
10
Does He Mean That Much To You
11
Wobble
12
Pickin' Up The Pieces Of My Heart
13
A Night At Daddy Gee's
14
D In Love
15
Lonely Weekends
16
Better Him Than Me
17
Under The Moon Of Love (outtake)
Curtis Lee Pure Love CURTIS LEE Pure Love Eine coole Rick Nelson...
mehr
"Curtis Lee"
Curtis Lee
Pure Love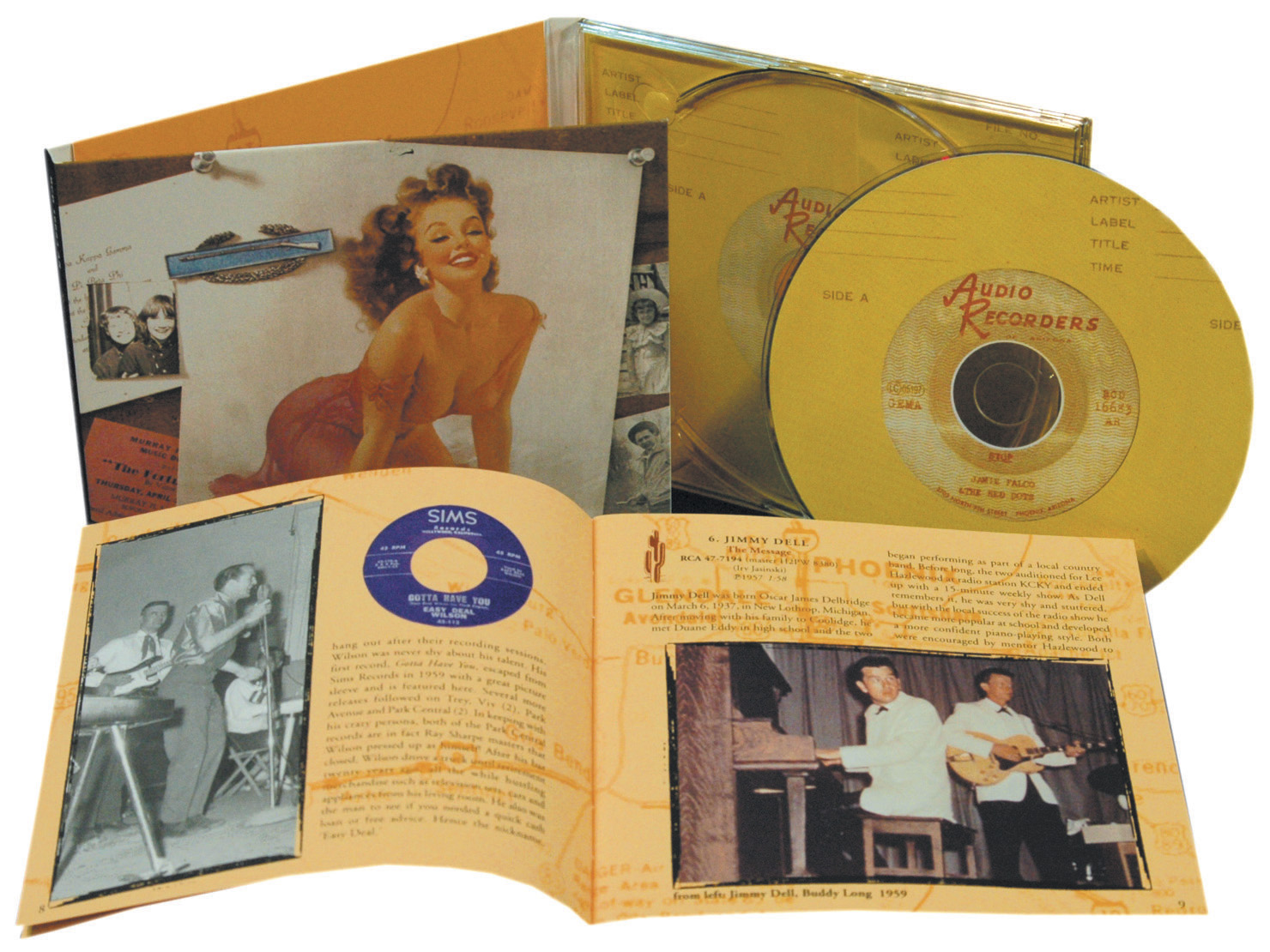 CURTIS LEE
Pure Love
Eine coole Rick Nelson Nachahmung, Curtis Lee aus Yuma macht wirklich einen tollen Job mit dem Cover des Johnny Burnette Songs 'Pure Love'. Und das passt, denn Burnette schrieb auch viele Songs für Rick Nelson zu dieser Zeit. Lee wurde am 28. Oktober 1941 in Yuma geboren und zur High School Zeit sang er regelmäßigim lokalen Umfeld. 1959 ging er zur Westküste. Dort nahm er für kleine Labels, wie Hot, Warrior und Sabra auf, bevor er 1960 bei den New Yorker Dunes Records unterschrieb. Der Sänger Ray Peterson entdeckte ihn.

Peterson und Manager Stan Shulman hatten gerade ihr neues Label gestartet und sie wollten Lee als ihre erste Unterzeichnung. Nach zwei glanzlosen Veröffentlichungen baten sie Phil Spector, die nächste Platte zu produzieren.
Er nahm sich das einfache 'Pretty Little Angle Eyes', geschrieben von Lee und Tommy Boyce, fügte The Halos als Backing Group hinzu und lieferte einen Top 10 Hit. Spector produzierte auch das Follow-up 'Under The Moon Of Love'. aber es erreichte nur die Top 50 und die Dunes-Spector Zusammenarbeit hielt nicht lange an. Lee nahm weiterhin für Dunes auf, bis zum Ende des Jahres 1963. Nachdem er Dunes verlassen hatte, machte Lee seine letzte Platte zum Ende des Jahrzehnts. Zurück in Yuma, hatte er eine sehr erfolgreiche zweite Karriere in seiner Heimatstadt als Architekt für spezielle auf den jeweiligen Kunden zugeschnittene Hausbauten.
Various Rockin' And Boppin' In The Desert Vol.2
Read more at: https://www.bear-family.de/various-rockin-and-boppin-in-the-desert-vol.2.html
Copyright © Bear Family Records
Bewertungen lesen, schreiben und diskutieren...
mehr
Kundenbewertungen für "Pretty Little Angel Eyes (CD)"
Bewertung schreiben
Bewertungen werden nach Überprüfung freigeschaltet.