Wer war/ist

Jerry Jeff Walker

? - CDs, Vinyl LPs, DVD und mehr
Jerry Jeff Walker
Gettin' By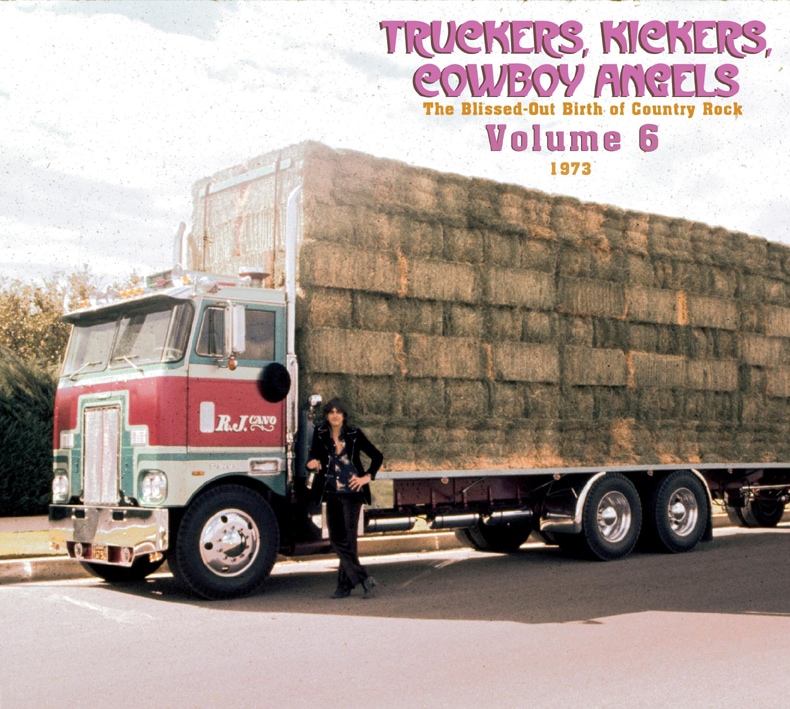 Ronald Crosby had already become Jerry Jeff Walker by the time he left New York for Austin and left Atlantic Records for MCA, but it was in Austin and on MCA that he became who he felt Jerry Jeff Walker was destined to be. "I'm a Texan," he told the 'New York Times.' "Some of me is still nestled up there in the Catskill Mountains; the summers I spent with my grandfather on the farm, and the guys I played basketball with in high school. But then that was it. High school ended, and Ron Crosby ended and Jerry Jeff began. Texas is where I found my musical self." In Texas, he channeled the lives of the people around him into songs that made people outside Texas feel they knew a place that maybe only exists in spirit. Gettin' By is the self-explanatory credo of the new Jerry Jeff Walker.
Some four years before Waylon ensured that everyone knew about Luckenbach, Jerry Jeff was recording there in the old dance hall that was one of the few remaining buildings. On weekends, its population increased from one person to several hundred and it became the Texas Hill Country's Fillmore. Walker's producer, Michael Brovsky, a former member of (believe it or not) the Serendipity Singers, embraced the idea of going to Luckenbach, and opened the doors for ventilation. The baffles were hay bales. The album cover gave the impression that 'Viva Terlingua!' was a live LP recorded on August 18, but in fact the sessions were spread over two weeks, finishing with a concert that day, Most of the LP was live without an audience. Even most of the songs were written after arrival. As Willie Nelson's harmonica player, Mickey Raphael, said, "It was a good time for everybody to hang out, because, if we all had different jobs with different people, we'd be out on the road separately. So, this kind of brought other musicians that were friends that didn't get to play together a lot." Gettin' By took a good-natured potshot at MCA Records president Mike Maitland, who was leery of underwriting the project, especially as Walker had barely delivered anything like a hit in years:
Last week I was thinking, it's record time again
And I could see Mike Maitland pacing his floor
Ah Mike, don't you worry, something's bound to come out
Besides, I've been down this road once before
Various Truckers, Kickers, Cowboy Angels - The Blissed-Out Birth Of Country Rock, Vol. 6: 1973 (2-CD)
Read more at: https://www.bear-family.com/various-truckers-kickers-cowboy-angels-the-blissed-out-birth-of-country-rock-vol.-6-1973-2-cd.html
Copyright © Bear Family Records
Weitere Informationen zu Jerry Jeff Walker auf de.Wikipedia.org
Für die Filterung wurden keine Ergebnisse gefunden!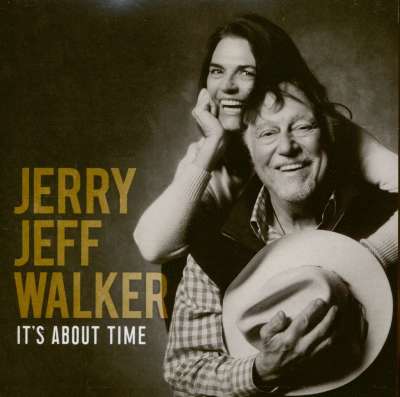 Jerry Jeff Walker: It's About Time (CD)
Art-Nr.: CDTT96092

​(Tried & True Music) 11 tracks (43:00) - papersleeve Recorded and mixed by Chris Gage at MoonHouse Studio, Austin, TX, mastered by Jerry Tubb at Terra Nova Digital Audio, Austin,TX Jerry Jeff Walker (voc,gtr), Chris Gage...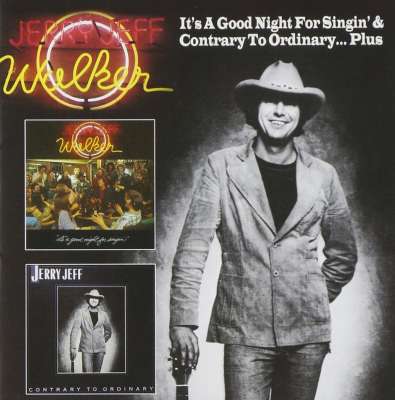 Jerry Jeff Walker: It's a Good Night for Singin & Contrary to...
Art-Nr.: CDRV354

(2013/Raven) 30 tracks. Digital remastered zwei Alben zum ersten Mal auf CD: EIt's a Good Night for Singin '(1976) und Contrary to Ordinary (1978).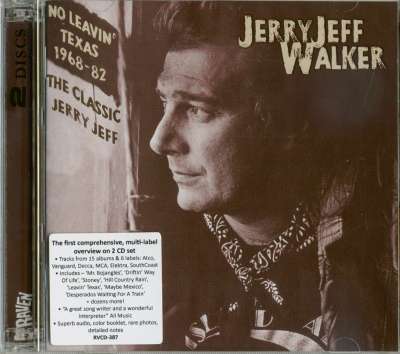 Jerry Jeff Walker: No Leavin' Texas - The Classic Jeff 1968-1982...
Art-Nr.: CDRV387

(2015/Raven) 39 Titel, tolle Doppel-CD von Aufnahmen aus den Jahren 1968-82, die Jerry Jeff Walker für Labels wie Atco, Decca, Vanguard, MCA, Elektra und SouthCoast eingespielt hat. Die CD enthält ein informatives und reich bebildertes...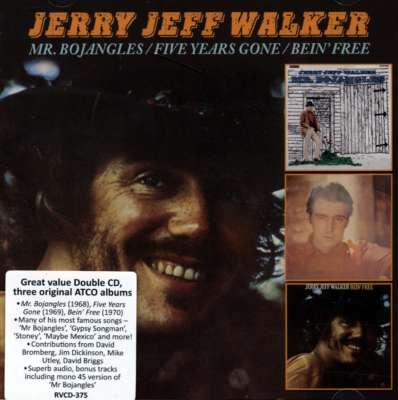 Jerry Jeff Walker: Mr. Bojangles - Five Years Gone - Bein' Free...
Art-Nr.: CDRV375

(2014/Raven) 35 tracks, three albums from 1968 and 1970 plus bonus tracks with 12 page booklet.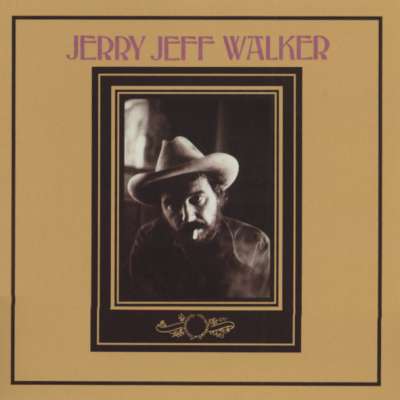 Jerry Jeff Walker: Jerry Jeff Walker (1972)...plus
Art-Nr.: CDRV320

(2011/RAVEN) 17 tracks - Decca masterpiece with 6 bonus tracks.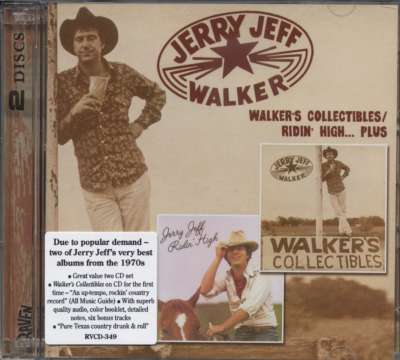 Jerry Jeff Walker: Walker's Collectibles - Ridin' High...plus 2-CD
Art-Nr.: CDRV349

(2012/RAVEN) 26 tracks 1974-77 with 12 page booklet.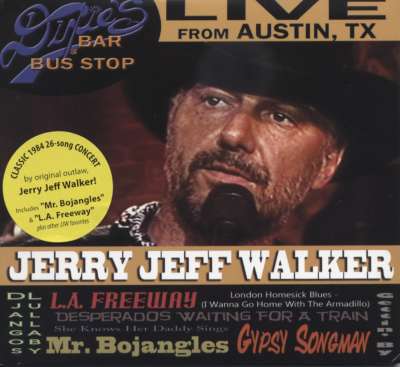 Jerry Jeff Walker: Live From Dixie's Bar & Bus Stop (2-CD)
Art-Nr.: CD66001

(2012/MAY6) 26 tracks 1984 - ecopac. Catch Jerry Jeff at the height of his performing powers - amazing!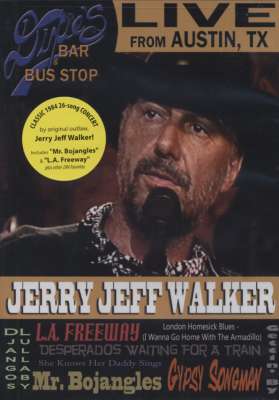 Jerry Jeff Walker: Live From Dixie's Bar & Bus Stop
Art-Nr.: DVD61001

(2012/MAY6) NTSC, Code 0, 26 performances, Austin TX 1984.