Für die Filterung wurden keine Ergebnisse gefunden!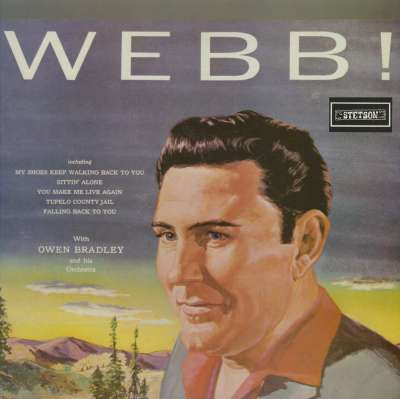 Webb Pierce: Webb! (Vinyl)
Art-Nr.: LPHAT3019


Sofort versandfertig, Lieferzeit** 1-3 Werktage
(1980s/Stetson) 12 Tracks, rare Wiederveröffentlichung der seltenen original Decca LP von 1959. Webb Pierce mit dem Orchester von Owen Bradley. - MM/Bear Family Records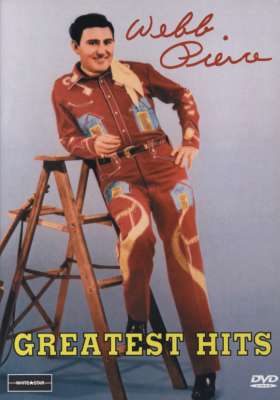 Webb Pierce: Greatest Hits (0)
Art-Nr.: DVDWS1666

(WHITE STAR) NTSC, Color, 4:3, 1990 Web Pierce Enterprises, 18 songs with comments by Webb Pierce; Shortly before his death in 1991, Webb personally created from rare film performances, a compilation of his greatest hits, narrating and...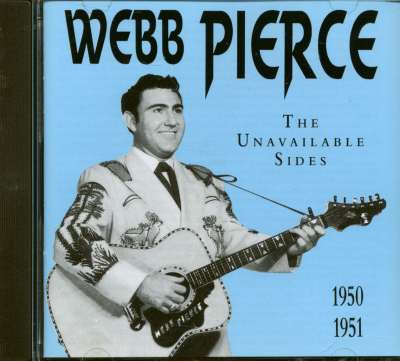 Webb Pierce: The Unavailable Sides 1950-51 (CD)
Art-Nr.: CDKK16

(1991/KRAZY KAT) 23 tracks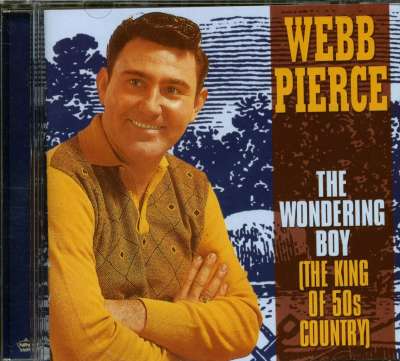 PIERCE, Webb: The Wondering Boy - The King Of 50s Country (CD)
Art-Nr.: CDED639

(2000/Demon) 24 tracks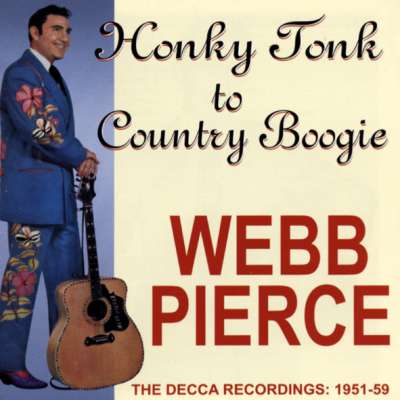 Webb Pierce: Honky Tonk To Country Boogie
Art-Nr.: CDCTI004

(2004/CANETOAD) 32 tracks 1951-59 (76:51) - 16 page booklet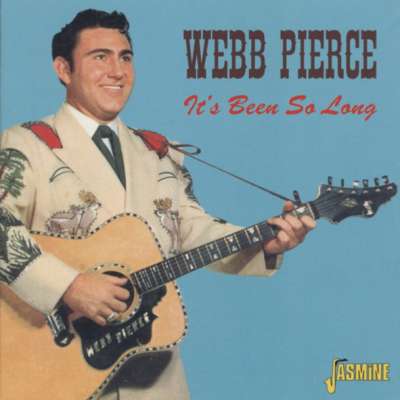 Webb Pierce: It's Been So Long
Art-Nr.: CDJAS3568

(JASMINE/2006) 24 tracks, Decca material from the early 50s.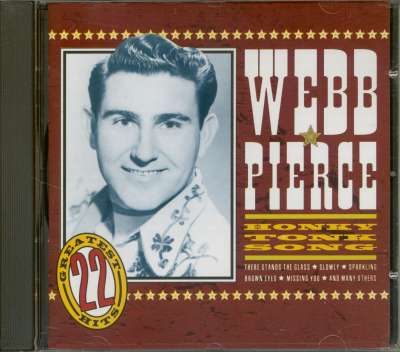 Webb Pierce: Honky Tonk Song
Art-Nr.: CDCTS55423


Sofort versandfertig, Lieferzeit** 1-3 Werktage
Pierce, Webb - Honky Tonk Song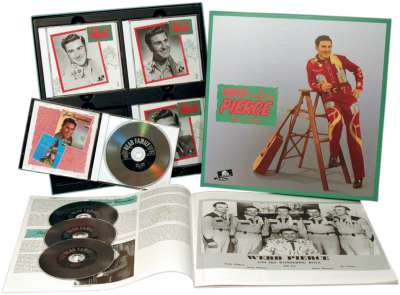 Webb Pierce: The Wondering "Boy" 1951-1958 (4-CD)
Art-Nr.: BCD15522


Sofort versandfertig, Lieferzeit** 1-3 Werktage
4-CD Box (LP-Format) mit 36-seitigem Buch, 114 Einzeltitel. Spieldauer ca. 629 Minuten. Webb Pierce ist einer der in Vergessenheit geratenen Giganten der Country Music aus den Nachkriegsära. In den Fünfzigerjahren gab es niemanden, der...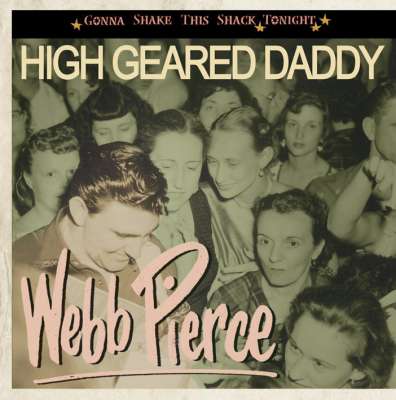 Webb Pierce: High Geared Daddy - Gonna Shake This Shack Tonight
Art-Nr.: BCD16790


Sofort versandfertig, Lieferzeit** 1-3 Werktage
1-CD-Album mit 36-seitigem Booklet, 32 Einzeltitel, Spieldauer 76:28 Minuten. Webb Pierce gilt als Gottvater des Rockabilly, Honky-Tonk-König und war der größte Country-Star der 50er Jahre. Und sein Äußeres prägte nachhaltig den...
Webb Pierce: Complete 4-Star & Peacemaker (2-CD)
Art-Nr.: CDADD3026


Sofort versandfertig, Lieferzeit** 1-3 Werktage
(2006/ACROBAT) 30 tracks 1949-50 - first time in undubbed form ( without overdubs or faked stereo)
Wer war/ist

Webb Pierce

? - CDs, Vinyl LPs, DVD und mehr
Webb Pierce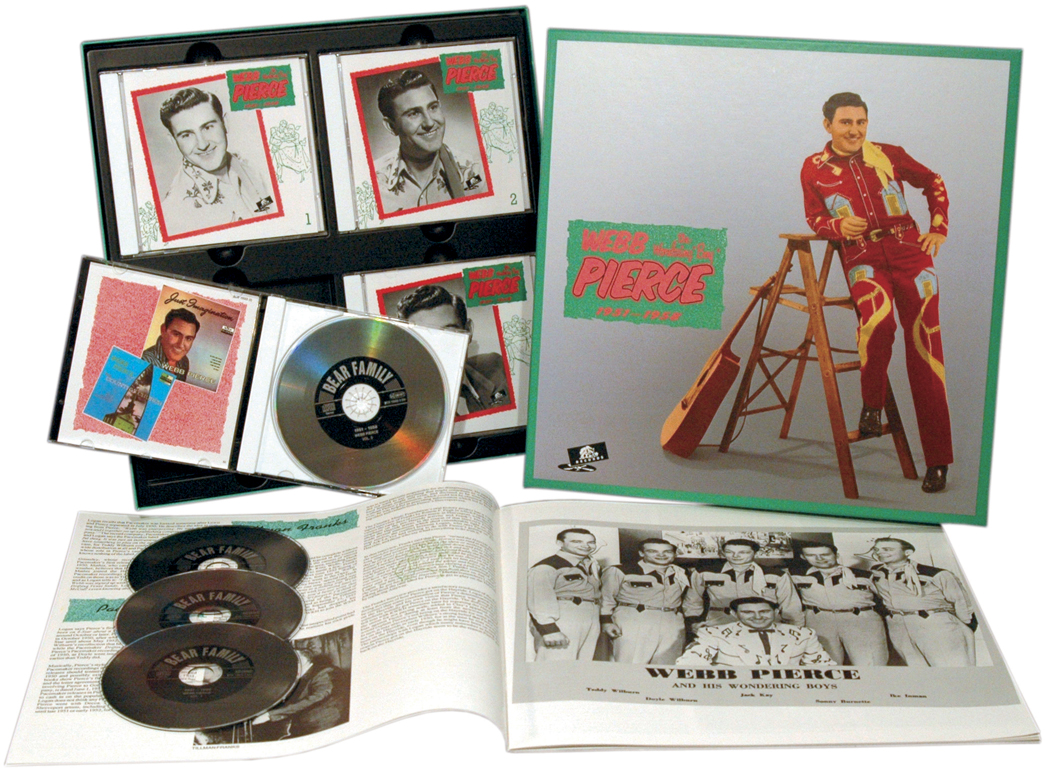 Although the original pressings credited Mel Tillis, this song was adapted from a song of the same name by Tommy Collins, who'd written and performed You Better Not Do That and written Faron Young's hit If You Ain't Loving, You Ain't Living (see our 1954 volume for both). Collins was a troubled guy who never seemed able to make the one thousand percent commitment that success seemed to require. In 1959, when this was recorded, he was still on Capitol but hadn't seen a hit for four years. He was studying to become a preacher when Mel Tillis rewrote his 1955 single No Love Have I into one of the biggest hits of 1960. Collins' gentle waltz tempo was replaced by the same 4/4 rocking beat that Webb had perfected on Tillis' I Ain't Never (see 1959). In Tillis' hands, Collins' hillbilly lament became a country power ballad. The chorus was front-and-center and the growling six-string bass drove the performance. The original chorus, "I'd trade my life for a beggar if he had someone close by his side/Sometimes I can't keep from crying, crying 'cause no love have I," was more self-eviscerating than Tillis's pop-ish rewrite. In fact, there was little similarity between Collins' original and Pierce's record, but just enough for Collins' publisher, Capitol's Ken Nelson, to make a fuss. When Buck Owens recorded No Love Have I as part of his Collins tribute LP in 1963, he used the original words and original waltz time (Buck had been a session guitarist on Collins' earliest records), and when Collins re-recorded No Love Have I for Columbia one year later, he set his original lyrics set to a walking 4/4 rhythm. Later, of course, Collins became a songwriter in residence for Merle Haggard.