Für die Filterung wurden keine Ergebnisse gefunden!
Wer war/ist

Billy Walker

? - CDs, Vinyl LPs, DVD und mehr
Billy Walker
Cross The Brazos At Waco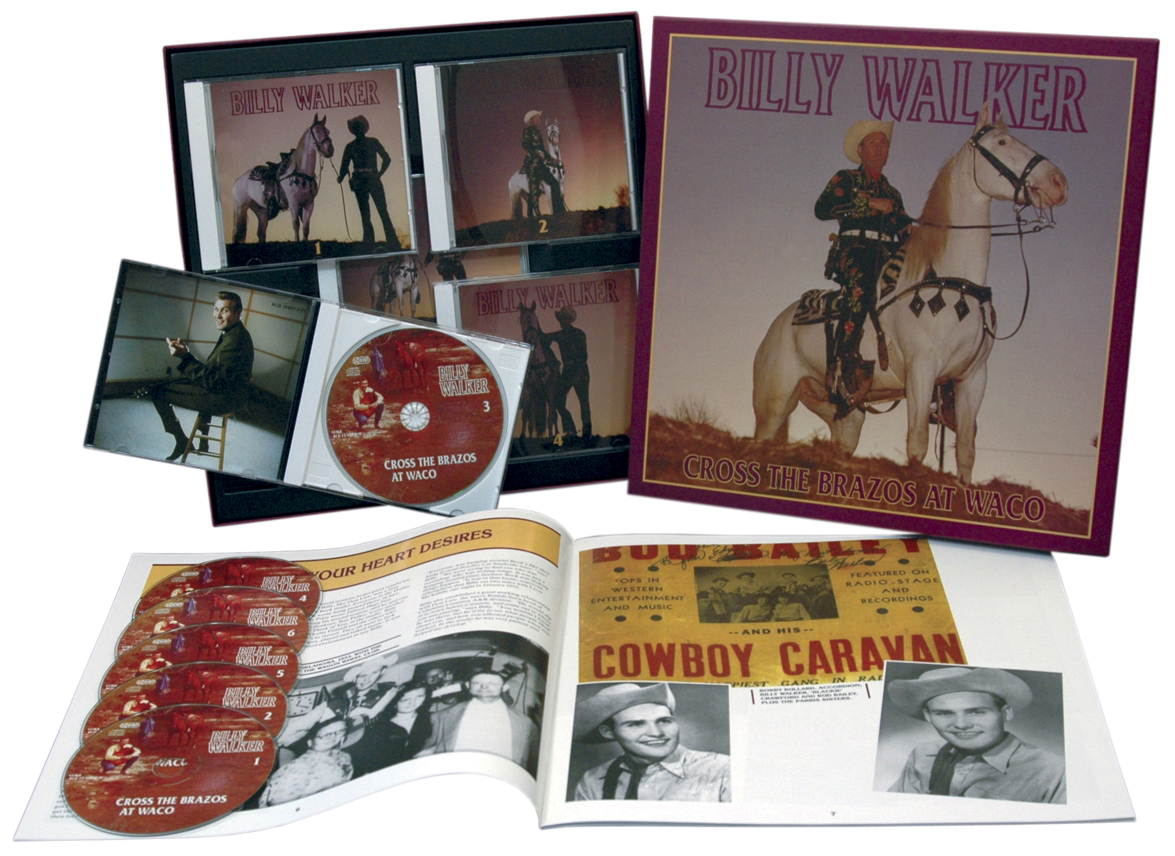 Es sind schon viele Bücher geschrieben worden, in denen weitaus weniger passierte als in Billy Walkers Leben. Was er gesehen und miterlebt hat, würde sich bestens für die Geschichte der Nachkriegs-Country Music eignen. Er war bei der letzten Show von Hank Williams dabei und bei Elvis Presleys erstem Auftritt vor einem großen Publikum in Memphis; er wartete auf den Beginn seiner Aufnahme-Session, als vor ihm Buddy Holly Words Of Love einspielte; er verpaßte nur knapp das Flugzeug, mit dem Patsy Cline, Cowboy Copas und Hawkshaw Hawkins in den Tod stürzten; und er war dabei, als Red Foley starb. Er wußte nie so recht, wie er all das einzuordnen hatte – und letztlich war all das zu mächtig, zu erdrückend, um ernsthaft darüber nachzudenken. Jetzt ist auch Billy tot. Er starb bei einem Unfall mit seinem Wagen am Sonntag, den 21. Mai 2006, in den frühen Morgenstunden auf einem Teilstück der Interstate 65 in Alabama, das auch Hank Williams Highway genannt wird.
Geboren im texanischen Ralls am 14. Januar 1929, fand Billy über Gene Autry zur Musik. Nachdem er 1947 die Schule verlassen hatte, nahm er zunächst diverse Jobs an, bevor seine Karriere begann – unter anderem im Vorprogramm des Columbia-Künstlers Jimmy Lawson 1948. Er schloß sich dem Big D Jamboree in Dallas an (wo er als The Traveling Texan auftrat und dabei eine Lone-Ranger-Maske trug), und er arbeitete für Hank Thompson in Waco, der ihm 1949 seinen ersten Plattenvertrag bei Capitol verschaffte. 18 Monate später wechselte er zum Columbia-Label. Sein erster Chart-Hit war 1954 Thank You For Calling.
Billy gehörte ab 1952 zur Louisiana Hayride, 1954 zum Ozark Jubilee; er versuchte sich kurz am Rock 'n' Roll und kehrte dann nach Texas zurück, wo er wieder in Kneipen auftrat. 1959 ging er nach Nashville zur Grand Ole Opry, wo er bis zu seinem Tod festes Mitglied blieb. Konstanter waren da schon seine Chart-Erfolge. Seine Originalversion von Funny How Time Slips Away blieb zwar noch auf Rang 23 der Country-Hitlisten hängen, doch schon mit dem Nachfolger Charlie's Shoes gelang ihm der Sprung auf Platz 1. Bis in die 80er Jahre brachte er regelmäßig weitere Songs in die Charts – seine letzten Platten erschienen auf seinem eigenen Label Tall Texan.
Ein fesselnder Erzähler mit einem unerschöpflichen Fundus an Geschichten, war Billy Walker in Nashville überaus beliebt. Er kam von einem Auftritt in Gulf Shores, Alabama, als sein Auto von der Straße abkam und sich überschlug. Mit ihm starben seine Frau Bettie und sein Freund Daniel Patton.
Bear Family Records hat eine seiner Rock 'n' Roll-Nummern im Rahmen der Serie 'That'll Flat Git It' veröffentlicht – zugleich sind bei uns seine kompletten Aufnahmen der Jahre 1949 – 1965 als 5-CD-Set 'Cross The Brazos At Waco' erschienen.

Read more at: https://www.bear-family.com/walker-billy-cross-the-brazos-at-waco-6-cd.html
Copyright © Bear Family Records