Für die Filterung wurden keine Ergebnisse gefunden!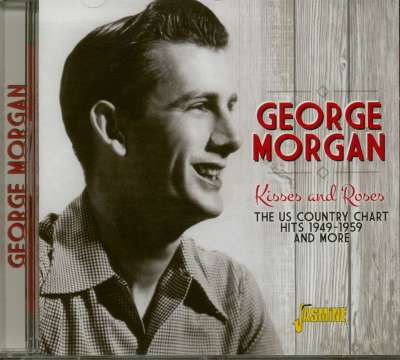 George Morgan: Kisses And Roses (CD)
Art-Nr.: CDJAS3699


Sofort versandfertig, Lieferzeit** 1-3 Werktage
(2017/Jasmine) 30 tracks
George Morgan: Candy Kisses Are The Best Of All
Art-Nr.: CDJAS3503

Rare Transcriptions in superb sound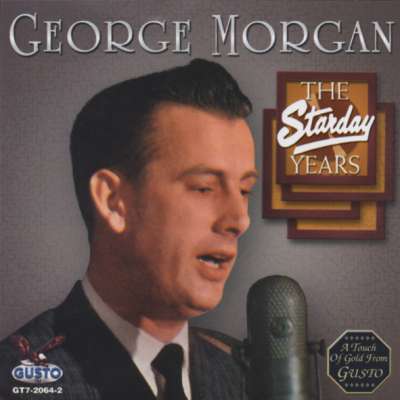 George Morgan: The Starday Years
Art-Nr.: CDGT2064

(2008/GUSTO) 10 tracks 1966-70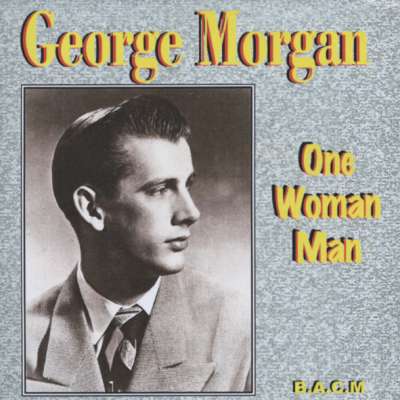 George Morgan: One Woman Man 1949-57
Art-Nr.: CDD313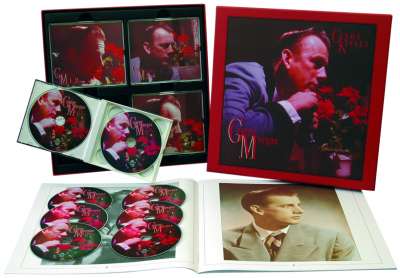 George Morgan: Candy Kisses (8-CD Box)
Art-Nr.: BCD15851


Sofort versandfertig, Lieferzeit** 1-3 Werktage
8-CD Box (LP-Format) mit 40-seitigem Buch, 201 Einzeltitel. Spieldauer ca. 540 Minuten. Heute erinnert man sich an George Morgan in der Regel nur noch im Zusammenhang mit seiner Tochter Lorrie. Es ist nahezu vergessen, dass George seit...
Wer war/ist

George Morgan

? - CDs, Vinyl LPs, DVD und mehr
George Morgan
You're The Only Good Thing (That's Happened To Me)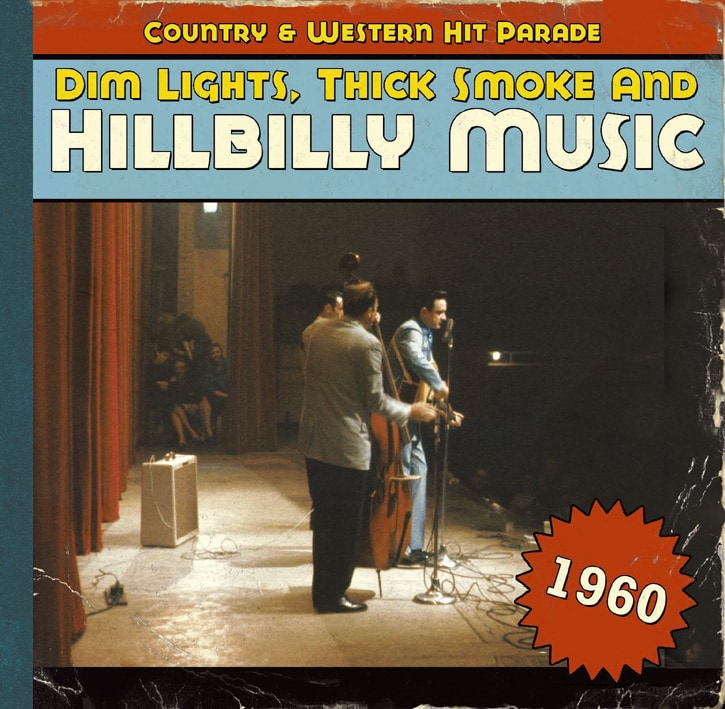 Geboren am 28. 6. 1925 in Waverly, Tennessee, aufgewachsen in Ohio, gestorben am 7. 7. 1975 in Nashville. Country-
Sänger mit 35 C&W-Hits zwischen 1949 ('Candy Kisses', Nr. 1) und 1979 (posthum, mit Tochter Lorrie: 'I'm Completely Satisfied With You'). Spielte von 1948 bis 1956 und ab 1959 in der Grand Ole Opry und hatte beim TV-Sender WLAC eine
eigene Musik-Show.
Aus dem Bear Family Buch - 1000 Nadelstiche von Bernd Matheja - BFB10025
By 1960, You're The Only Good Thing had been around the block a couple of times. In fact, this was its second time around the block for George Morgan. One of the great country love ballads, it's touching in its simplicity. The song dated back to 1953 and was written by Jack Toombs, who'd also written Morgan's 1952 hit Almost. This song would have been Toombs' annuity had he not sold it. His recording career began on Frank Innocenti's Speed Records, a label where Chuck Gregory was de facto music director. At one time or another, You're The Only Good Thing was credited to Toombs, Gregory, and Innocenti. What's certain is that Innocenti took Toombs to Excello Records where he recorded the original version of the songon January 18, 1954. Troy Martin, then working for Gene Autry's Golden West Melodies, snapped up the publishing and persuaded Autry to record it in Nashville in May 1954 with Don Law at the controls (one of the few times that Autry recorded away from Hollywood).
Autry said that he found You're The Only Good Thing when he appeared at the Nashville State Penitentiary, but he might have been confusing it with another song he acquired around the same time, Just Walking In The Rain. Toombs was a Nashville cab driver, and while it isn't out of the question that he was in the slammer, it seems likelier that Troy Martin handed the song to Autry. Billy Walker recorded it in September 1954 (again with Don Law at the controls), but then it languished until Ernest Tubb's LP version met with some success two years later. It might have been Law who remembered the song and encouraged Morgan to revive it. Morgan recorded a country version in March 1959 that didn't chart but must have done sufficiently well for Law to spring for a fully orchestrated version in December. Only then did the song become a charted hit for the first time. It has since become a minor standard and a posthumous hit for Jim Reeves. (Morgan's country version...and everything else he recorded for Columbia is on Bear Family's 'Candy Kisses' box, BCD 15851).
Various Country & Western Hit Parade 1960
Read more at: https://www.bear-family.de/various-country-und-western-hit-parade-1960.html
Copyright © Bear Family Records
George Morgan Candy Kisses (8-CD)
Read more at: https://www.bear-family.de/morgan-george-candy-kisses-8-cd.html
Copyright © Bear Family Records