Wer war/ist

Manuela

? - CDs, Vinyl LPs, DVD und mehr
MANUELA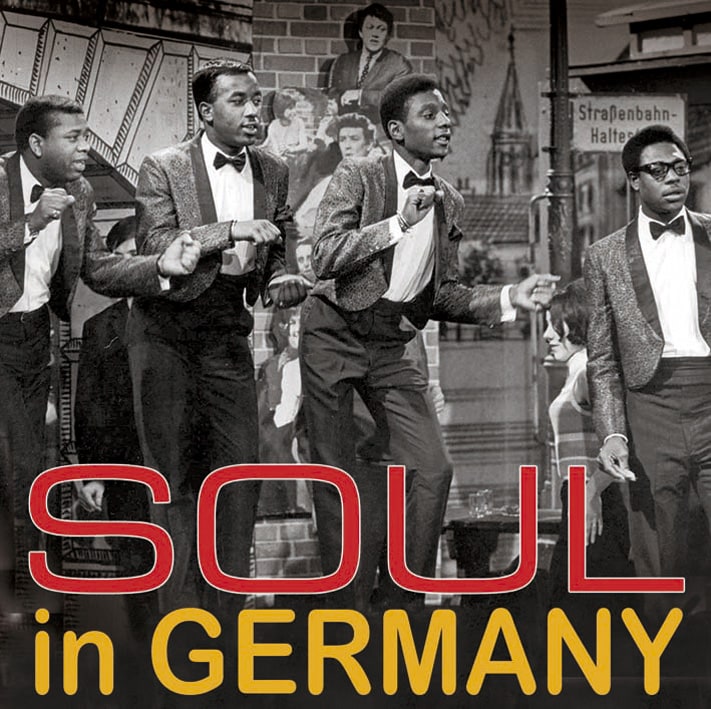 MANUELA. Gleich dreimal ließ sich Doris Wegener (18. August 1942 – 13. Februar 2001) in die Seele schauen – zumindest auf Schallplatten. Mit drei Balladen trat sie an und hatte sogar einmal Erfolg: Immerhin bis auf Platz 16 bugsierte sie Wenn es Nacht wird in Harlem, ihre Version von einer der schönsten Soul-Slownummern überhaupt, When A Man Loves A Woman. Percy Sledge führte mit seinem Original die 'Billboard'-Charts an, was auch 1973 seiner Kollegin Roberta Flack mit Killing Me Softly With His Song gelang. Manuelas Geständnis Etwas in mir wurde traurig konnte da nicht mithalten, die Berlinerin hatte zu dem Zeitpunkt ihre besten Künstlertage aber ohnehin schon fast hinter sich. Bereits 1966 war sie mit Morgen kommt der Tag (Original: Warm And Tender Love, wiederum von Percy Sledge; US #17) beim breiten Publikum nicht angekommen.
Various Soul In Germany - When ein Man liebt ein Woman
Read more at: https://www.bear-family.de/various-soul-in-germany-when-ein-man-liebt-ein-woman.html
Copyright © Bear Family Records
Für die Filterung wurden keine Ergebnisse gefunden!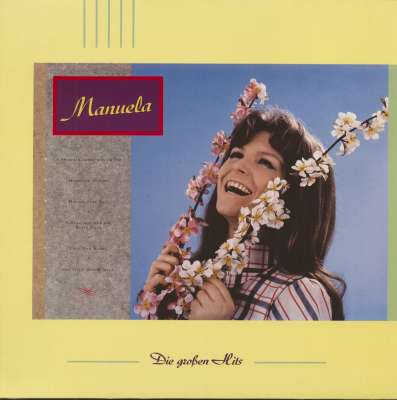 Manuela: Die großen Hits (LP)
Art-Nr.: LP246413


Sofort versandfertig, Lieferzeit** 1-3 Werktage
(Teldec) 16 Tracks Stereo. Alle Titel auf dieser Veröffentlichung stammen aus den Jahren 1963-1967. Das Vinyl Album enthält zwei Titel mit Drafi Deutscher.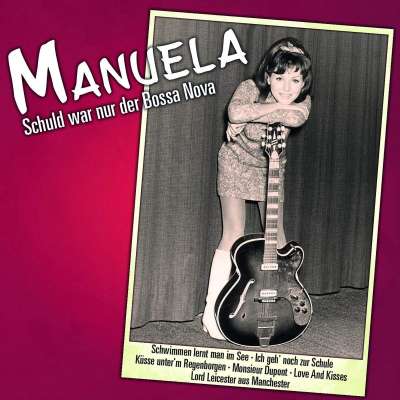 Manuela: Schuld war nur der Bossa Nova (CD)
Art-Nr.: CD741641


Sofort versandfertig, Lieferzeit** 1-3 Werktage
(Laserlight) 16 tracks. Manuela (*1943 - † 2001) war eine deutsche Schlagersängerin, die in den 60er Jahren zu den Stars und Teenager-Idolen in ganz Deutschland gehörte. Auf dieser CD sind ihre Originalaufnahmen zusammengestellt: 'Schuld...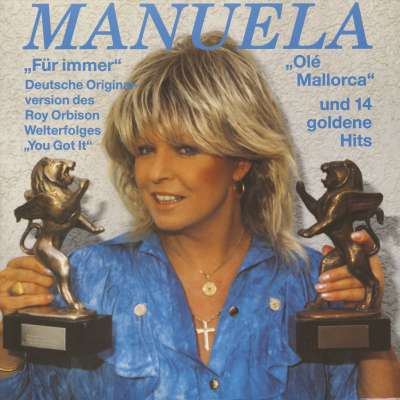 Manuela: Für immer, Ole Mallorca und 14 goldene Hits (LP)
Art-Nr.: LPZETT63242

(Zett Records) 16 tracks - new recordings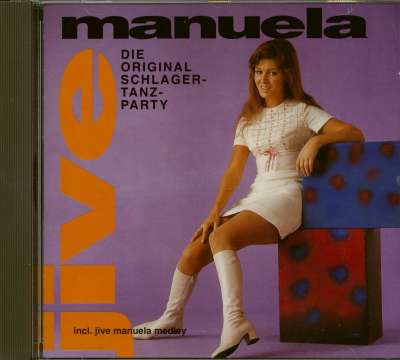 Manuela: Jive Manuela (CD)
Art-Nr.: CD2111051

(1992/BMG) 18 tracks - Originalaufnahmen und zwei Radio-Medleys - Original Schlager Tanz-Party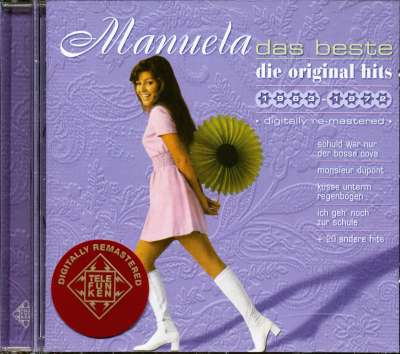 Manuela: Das Beste - Die original Hits 1963-1972 (CD)
Art-Nr.: CDTEL24697

(1999/TELEFUNKEN) 24 Titel - Originalaufnahmen 1963 -1972 mit 12 Seiten Booklet.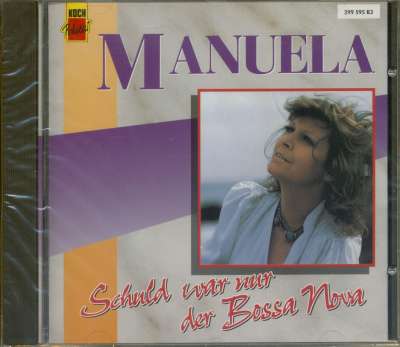 Manuela: Schuld war nur der Bossa Nova (CD)
Art-Nr.: CD399595


Sofort versandfertig, Lieferzeit** 1-3 Werktage
Neuaufnahmen 1991