Für die Filterung wurden keine Ergebnisse gefunden!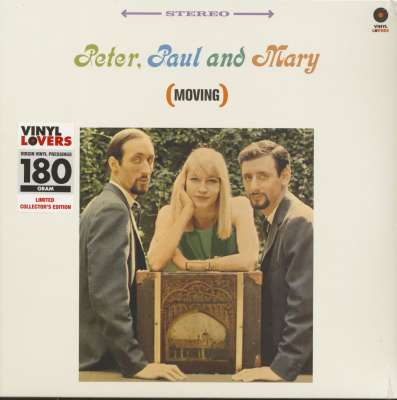 Peter, Paul & Mary: Moving (LP, 180g Vinyl)
Art-Nr.: LP678548


Sofort versandfertig, Lieferzeit** 1-3 Werktage
(Waxtime) 14 Titel In den Jahrzehnten vor den 60er Jahren hatte sich die Volksmusik durch die Arbeit von Avataren wie Woody Guthrie, The Weavers und Pete Seeger mit gesellschaftspolitischem Kommentar identifiziert. Das Idiom wurde jedoch...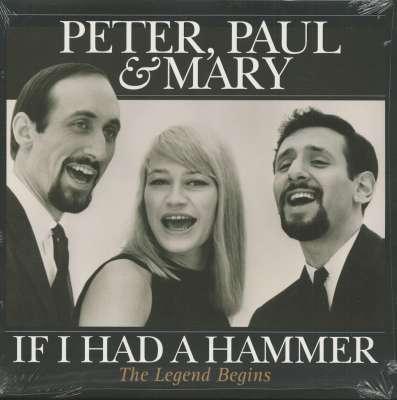 PETER, PAUL & MARY: The Legend Begins (LP, 180g Vinyl)
Art-Nr.: LPVP80023


Sofort versandfertig, Lieferzeit** 1-3 Werktage
(Vinyl Passion) 15 Tracks - Neuauflage (die Songs betreffend) des Original-Debütalbums von 1962 plus drei Bonustracks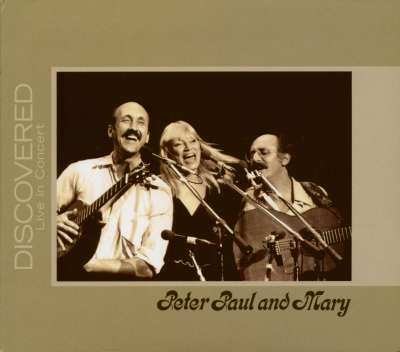 PETER PAUL & MARY: Discovered - Live in Concert (CD)
Art-Nr.: CDRN546160

(Rhino) 13 tracks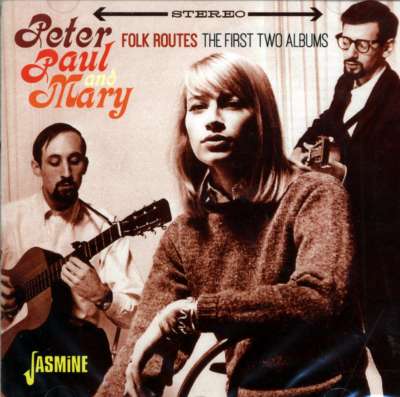 Various: Folk Routes - The First Two Albums
Art-Nr.: CDJAS929

(2014/Jasmine) 24 tracks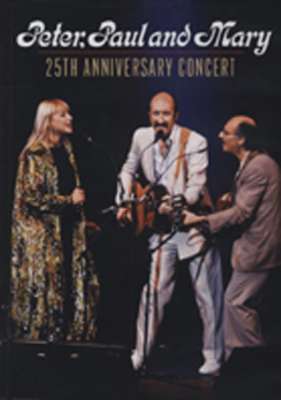 Peter, Paul & Mary: 25TH Anniversary Concert (1986 PBS)
Art-Nr.: DVDSHFA12589

(2011/SHOUT) NTSC, Code 0, Color, 88 Min. The Trio's much-loved 1986 PBS concert. Recorded at the Performing Arts Center Nashville. First Time On DVD!
Wer war/ist

Peter, Paul & Mary

? - CDs, Vinyl LPs, DVD und mehr
Peter, Paul & Mary
Whether The Cruel War dates to the Revolutionary War or the Civil War remains a matter for debate. That it was widely recorded during the Vietnam War is not. It first came to attention on Peter, Paul & Mary's initial, eponymous album that spent 185 weeks on the charts including five at #1. Along the way the LP sold more than two million units and it could be found in many college dormitories.
Peter Yarrow was born on May 31, 1938 in Brooklyn, New York. Paul Stookey was born in Baltimore, Maryland on December 30, 1937. Mary Travers, from Louisville, Kentucky, was born on November 7, 1937 and died on September 16, 2009. They began their career in 1961 at New York's The Bitter End, the Bleecker Street venue that also helped jump start the careers of artists such as Neil Diamond and Billy Joel.
Peter, Paul & Mary began their ascent as the folk group of the '60s just as The Kingston Trio's phenomenal string of hit albums was waning. That they recorded the definitive versions of two of Bob Dylan's early songs, Blowin' In The Wind and Don't Think Twice, It's All Right helped a great deal. PP&M were political activists from early in their career, not only in their music but in their lives. They sang If I Had A Hammer on the steps of the Lincoln Memorial when Dr. Martin Luther King gave his 'I Have A Dream' speech and performed at anti-Vietnam War rallies around the country in the late '60s. [For more on PP&M see Discs 4 and 7.]
As for The Cruel War, PP&M released it twice as a single. It initially appeared as the B-side of Stewball, and in 1966 as the A-side on Warner 5809. The song was also recorded by Cher, The Cowsills and Nancy Sinatra, among others, and Dolly Parton revived it as recently as 2005 on her album, 'Those Were The Days.' One final note regarding the song is that during the Vietnam War the USO distributed sheet music that rewrote the last verse as follows: "Across the wide country/Around the world tonight/My Johnny is somewhere/Preparing to fight."
Various - History Next Stop Is Vietnam 1961-2008 (13-CD)

Read more at: https://www.bear-family.com/various-history-next-stop-is-vietnam-1961-2008-13-cd.html
Copyright © Bear Family Records
Weitere Informationen zu Peter, Paul & Mary auf de.Wikipedia.org