Wer war/ist

Jacques Brel

? - CDs, Vinyl LPs, DVD und mehr

Jacques Brel, Texter-Komponist-Sänger, kam 1929 in Brüssel zur Welt, wo er eine wohlbehütete, katholische Kindheit verbrachte. Und doch ist er heute der Meinung, dass er als Kind von allen betrogen wurde: Man hat ihm von einer Welt erzählt, die es gar nicht gibt: Die Gerechtigkeit, die Liebe, der liebe Gott! Alles gelogen. Mit 23 verlässt er Heimat und Familie und kommt nach Paris, um die Welt des Chansons zu erstürmen. Nach den ersten "Camembert-Brot-Jahren' meldet sich endlich der Erfolg, und bald liegt ihm Paris zu Füßen. Mit Brel wurde dann von 1958 bis 1967 Jahr für Jahr das Olympia-Theater zum Olymp. Seit über 15 Jahren gehört er zu den größten Stars der Chanson-Welt. Jacques Brel singt, was er denkt, zum Beispiel über Gott und die Religion, über die verlogene Gesellschaft, das Altwerden, die althergebrachte Erziehung, über die immer bittere Liebe Seine Stimme kennt jede Nuance, sie kann jede Atmosphäre schaffen. Eine Stimme, die abwechselnd droht, liebt, anklagt, ironisiert, brutalisiert, schockiert, beruhigt, bittet... 1967 erklärte Brel, er wolle nicht mehr singen und sich nun dem Film widmen. Gesagt, getan. Er wurde Schauspieler und Regisseur. 1972 nahm er die meisten seiner Chansons neu auf: etwa 10 LPs! Und nun eine gute Nachricht für seine Freunde in Deutschland: Auf den neuen Plattenhüllen sind die französischen Texte der Chansons abgedruckt. Dafür ein Dankeschön an seine Plattenfirma Barclay! Original Presse-Info: Phonogram GmbH
Für die Filterung wurden keine Ergebnisse gefunden!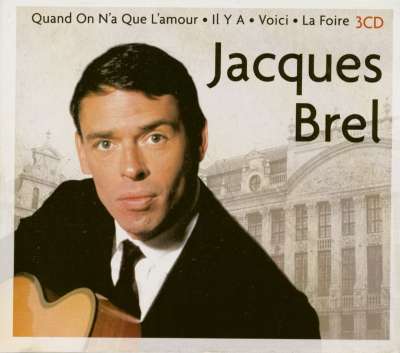 Jacques Brel: Jacques Brel (3-CD)
Art-Nr.: CDKBOX3590


Sofort versandfertig, Lieferzeit** 1-3 Werktage
(Weton-Wesgram) 33 tracks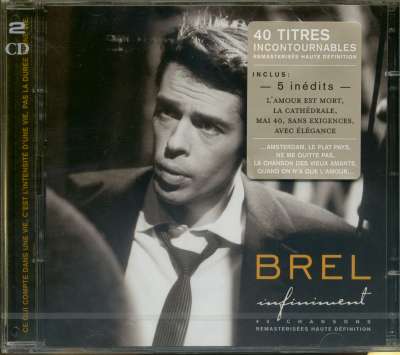 Jacques Brel: Infiniment - Best of Jacques Brel (2-CD)
Art-Nr.: CD980839


Artikel muss bestellt werden
(Universal) 40 tracks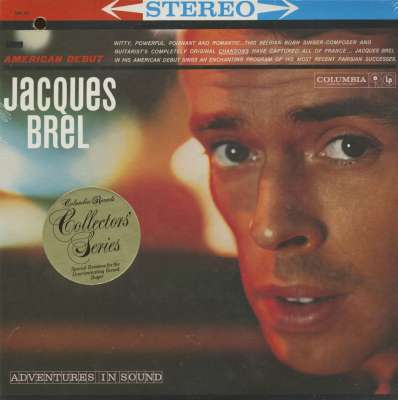 Jacques Brel: American Debut (LP)
Art-Nr.: LPAWS324


Sofort versandfertig, Lieferzeit** 1-3 Werktage
(Columbia) 12 tracks - Re-issue of the original 1959 'Columbia' LP - Originally sealed Cut-out LP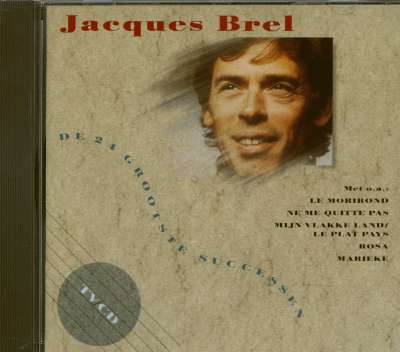 Jacques Brel: 24 Greatest Hits (CD)
Art-Nr.: CD837297


Dieser Artikel ist gestrichen und kann nicht mehr bestellt werden!
(1988/Polydor) 24 tracks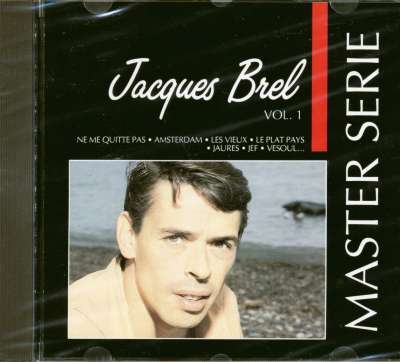 Jacques Brel: Master Series (CD)
Art-Nr.: CD816458


Sofort versandfertig, Lieferzeit** 1-3 Werktage
(2003/UNIVERSAL) 16 tracks 1962-1977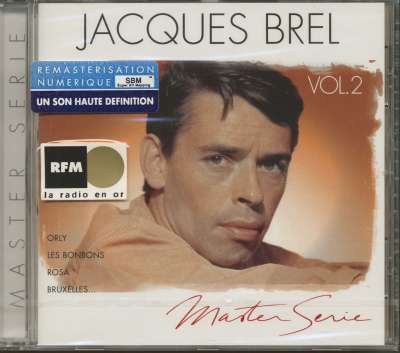 Jacques Brel: Master Serie, Vol.2 (CD)
Art-Nr.: CD843657


Sofort versandfertig, Lieferzeit** 1-3 Werktage
(1998/Podis) 16 tracks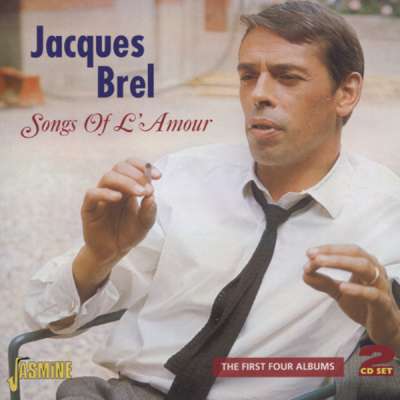 Jacques Brel: Song Of L'amour (2-CD)
Art-Nr.: CDJAS583


Sofort versandfertig, Lieferzeit** 1-3 Werktage
(2010/JASMINE) 39 tracks