Wer war/ist

Johnny Adams

? - CDs, Vinyl LPs, DVD und mehr
Johnny Adams
Reconsider Me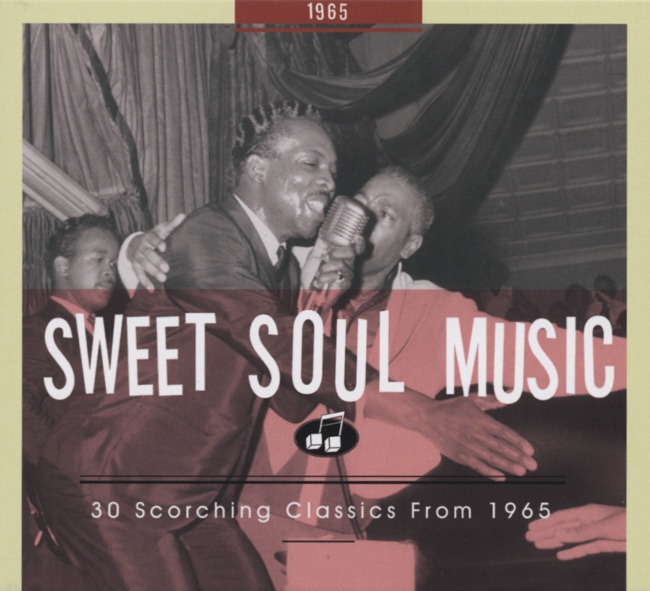 Sie nannten Johnny Adams den Tan Canary um seine New Orleans Homebase herum, so lieblich waren seine reichen, polierten Töne. In einer Stadt mit einem musikalischen Vermächtnis, das um den funky Second-Line Parade Beat herum gebaut wurde, war Adams ein klassischer Balladensänger mit einer Multi-Oktavlage, dessen melismatische Pfeifen in der Lage waren, sich in einen tiefen Bariton und dann in ein Falsett mit größter Leichtigkeit zu stürzen.
Geboren am 5. Januar 1932 im Big Easy, bekam der schlanke Adams einen späten Start ins Musikgeschäft, weil er im Dienste des Herrn sang. Sein weltlicher Sprung 1959 erfolgte auf Geheiß seiner Nachbarin, der Komponistin Dorothy LaBostrie (sie hatte die Texte zu Little Richards Tutti-Frutti bereinigt). "Sie wusste immer, dass ich singen kann, also entschied sie sich einfach zu fragen", sagte der verstorbene Adams. Sie schrieb ihm die schmackhafte Ballade I Won't Cry, produziert von einem jungen Mac `Dr. John' Rebennack für Joe Ruffinos Ric-Label. Johnny hatte zum ersten Mal einen lokalen Hit, und weitere feine Ric 45er folgten. "Ich war damals mehr oder weniger nur ein Sänger", sagte er. "Ich war kein Künstler." Ich war nur eine Sängerin." Rebennack war Mitautor der Ray Charles-tinged A Losing Battle, die 1962 die R&B-Charts auf Ric verbeulte.
Adams war Teil eines Crescent City-Kontingents, das im Jahr'63 nach Detroit reiste, um für Berry Gordy vorzusprechen (andere waren Earl King und Chris Kenner). Aber Ruffino hat angeblich eine Klage angedroht und einen Motown-Deal vom Tisch geworfen. Nach Ruffinos Tod ging Johnnys Vertrag an Joe Assunto von Watch Records. Dort belebte er Release Me, einen Country-Klassiker, der 1954 zum ersten Mal für Jimmy Heap erschien. "Wir haben das gerade gehört, zwischen Esther Phillips und Engelbert Humperdinck", sagte Adams. "Wir haben einfach beschlossen, es zu tun." Shelby Singleton's in Nashville ansässiges SSS International Logo nahm es in'68 auf, und Adams schloss sich einer langen Liste von Sängern an, um mit dem Weinenden zu schlagen.
Die gut-zerreißende Soul-Ballade Reconsider Me, geschrieben von den Singleton-Mitarbeitern Mira Smith und Margaret Lewis und geschnitten in Nashville, bewies Johnnys größten SSS-Hit und segelte auf Platz 8 R&B und Platz 28 Pop. "Diese Damen haben damals viel für Jo Jo Jo Benson und Peggy Scott geschrieben", sagte Adams. "Du weißt schon, Country-Songs in Blues verwandeln." Lewis und Smith lieferten auch seinen nächsten Hit, I Can't Be All Bad.
Ab 1983 erreichte Johnny eine neue Zielgruppe bei Rounder Records. Er gab die Liederbücher von Percy Mayfield und Doc Pomus in Albumlänge ab und vertiefte sich exquisit in kontrastierendes Blues- und Jazzmaterial, ohne jemals zu schwanken. "Sie haben eine ganze Menge New Orleans-Musik", begründete Adams. "Ich versuche, meine anders zu machen, wenn ich kann." Prostatakrebs tötete ihn am 14. September 1998.
- Bill Dahl -
Various - Sweet Soul Music
Various - Sweet Soul Music 30 Scorching Classics From 1965

Read more at: https://www.bear-family.de/various-sweet-soul-music-30-scorching-classics-from-1965.html
Copyright © Bear Family Records
Für die Filterung wurden keine Ergebnisse gefunden!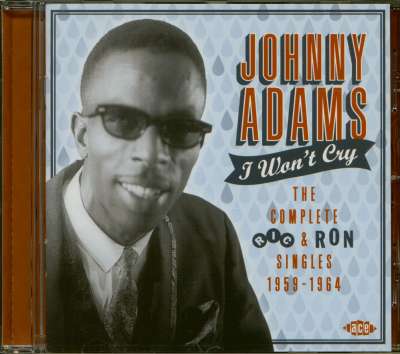 Johnny Adams: I Won't Cry - The Complete Ric & Ron Singles...
Art-Nr.: CDCHD1424


Sofort versandfertig, Lieferzeit** 1-3 Werktage
(Ace Records) 24 Titel mit 12-seitigem Booklet. ,- Es war ein Glücksfall. Tag für Musikliebhaber, als Johnny Adams' Songwriter-Nachbarin Dorothy La Bostrie klopfte an die Tür des jungen Gospelsängers und fragte ihn, ob er nicht die Demos...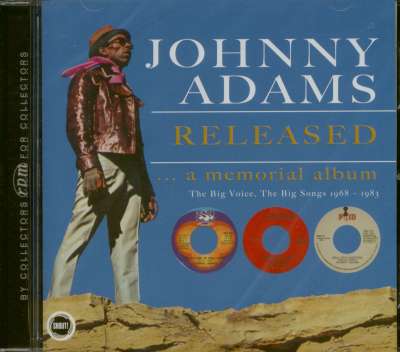 Johnny Adams: Released.. A Memorial Album 1968-83 (CD)
Art-Nr.: CDRPMSH219

(1968-83) (78:10/24)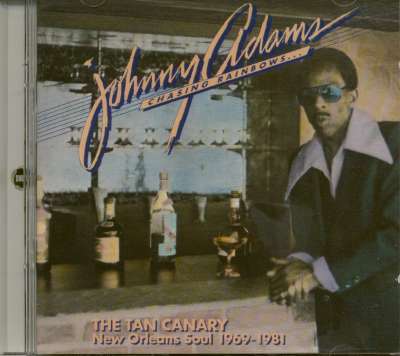 Johnny Adams: Chasing Rainbows - The Tan Canary (2-CD)
Art-Nr.: CDSHOUT36


Sofort versandfertig, Lieferzeit** 1-3 Werktage
(1969-81 'Hep Me/SSS Int'l)(129:37/32) New Orleans Soul/Blues aus jenen Tagen, bevor er 1983 zu Rounder Records wechselte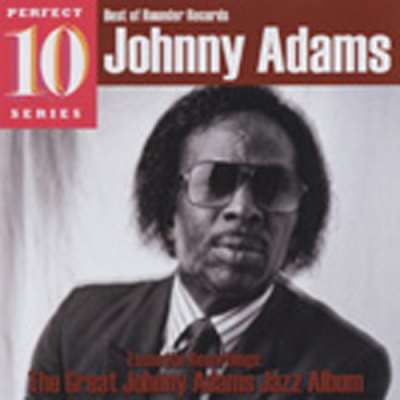 Johnny Adams: The Great Johnny Adams Jazz Album
Art-Nr.: CDROU2184

(1984-96 'Rounder') (45:01/10) 'Best Of'-Zusammenstellung aus dem Katalog des größten unabhängigen Plattenlabels in den USA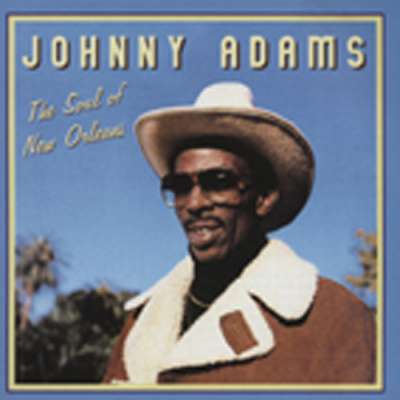 Johnny Adams: The Soul Of New Orleans
Art-Nr.: CDFUEL61992

(1970s 'HepMe/JB's') (78:27/20)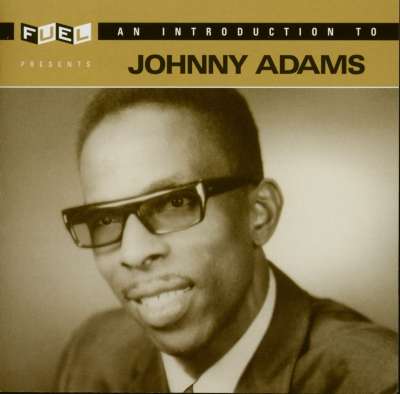 Johnny Adams: An Introduction To Johnny Adams (CD)
Art-Nr.: CD0616152


Sofort versandfertig, Lieferzeit** 1-3 Werktage
(Fuel) 16 Tracks (64:51) aus dem Archiv von Gulf Coast Music, Linernotes von Bill Dahl, Remastering von Jesse Fishman. ,- Blessed mit einer großen, raffinierten Gesangstechnik und einer gigantischen Bandbreite. über mehrere Oktaven, die...